The months of June through August encompass wedding season in many parts of the world, including ours. Nowadays, it's wise to stay in unless absolutely necessary, so if you're celebrating a wedding anniversary with your significant other, staying home doesn't mean you can't make it special.
We came up this post to give you (or your parents) tips to create the perfect setting to make the occasion unforgettable.
Come up with a Romantic Wedding Anniversary Menu
First things first, what's any celebration without an extraordinary meal? You could try your hand at replicating choice dishes from your wedding or from a memorable date before you tied the knot. What's important is you take extra care preparing the meal. Another option is to simply take your pick from these NewGen Baker dishes to make things easy. And if you're feeling up for the challenge, why not prepare them all and go all out?
A special note to the kids reading this: this is a great opportunity to make your folks feel loved and special. Celebrate their day by helping them cook up a feast and let them have their wedding anniversary dinner alone together.
By the way, if you're a newbie baker, you may find these posts helpful: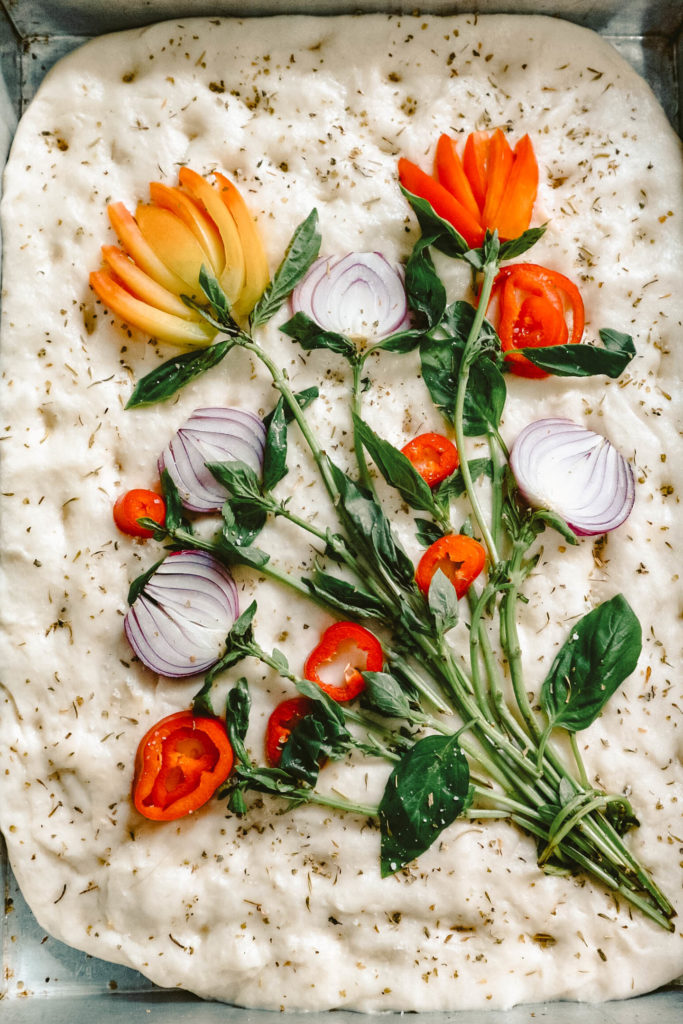 We're not your baking-go-to for nothing! Start off your wedding anniversary meal with some delicious Italian bread that's as beautiful as a wedding bouquet. But way tastier!
Serve our Floral Foccacia Bread with balsamic dipping oil and a variety of toppings like caramelized onions or a dip of made from fresh tomatoes and garlic. This bread is also ideal as a side for your soup.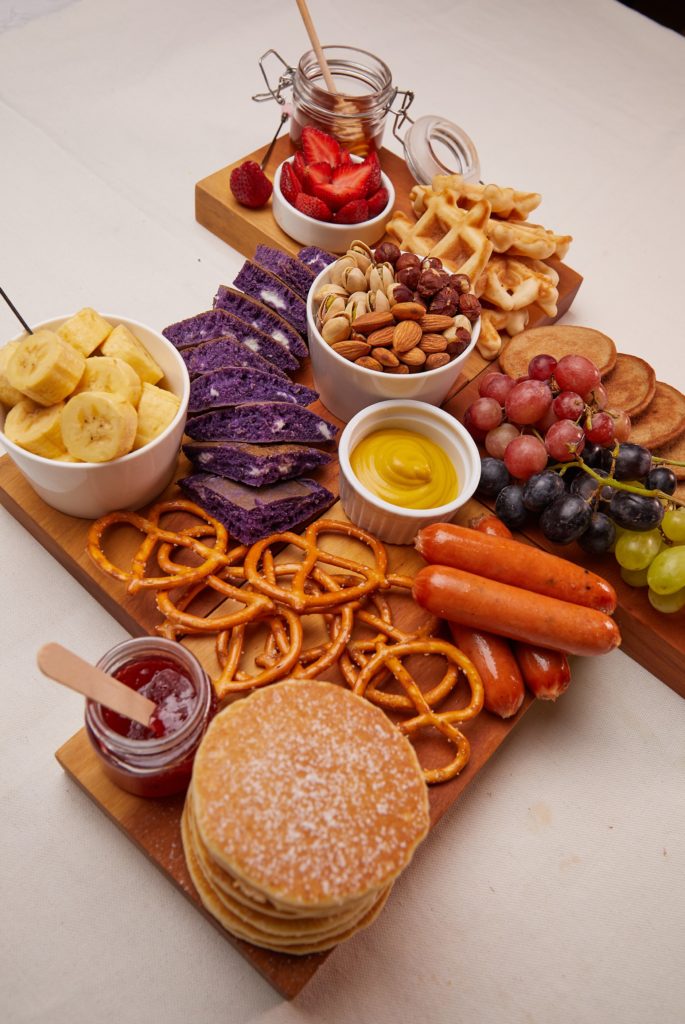 It's a good idea to have an assortment of starters to get you going, just like your wedding day! Fill up a food board with a selection of sliced fruit, nuts, meats, and bite-sized breads. Of course our version has pancakes! You can follow our recipe to a tee or get creative and add little special touches you know your spouse will love. Really, it isn't a wedding anniversary board if it doesn't include you and your partner's favorite things.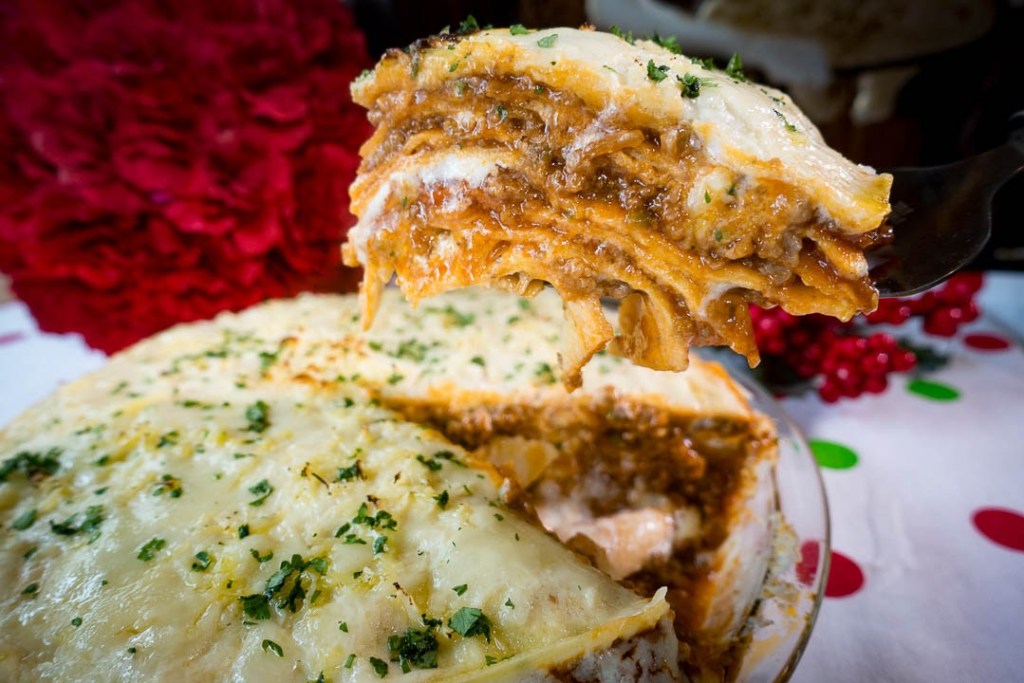 An elegant version of one of your favorite home-cooked meals is our Crepe Lasagna. This is a filling, and yummy dish that looks as pretty as it is delicious. Careful not too eat too much or you won't have any space for the rest of your feast.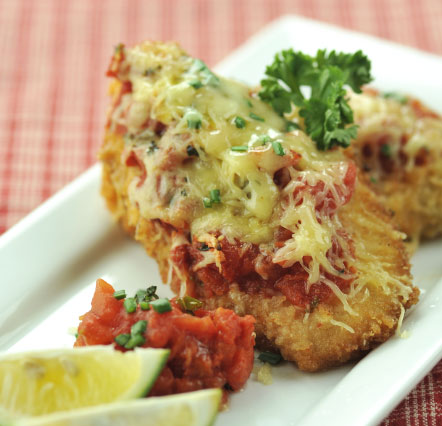 A chicken parmigiana baked to perfection is hard to beat. You can serve it with a side of hot noodles or fluffy white rice. Our recipe uses basil leaves to give the dish a fresh flavor and aroma.
Whole Wheat Pineapple Carrot Cake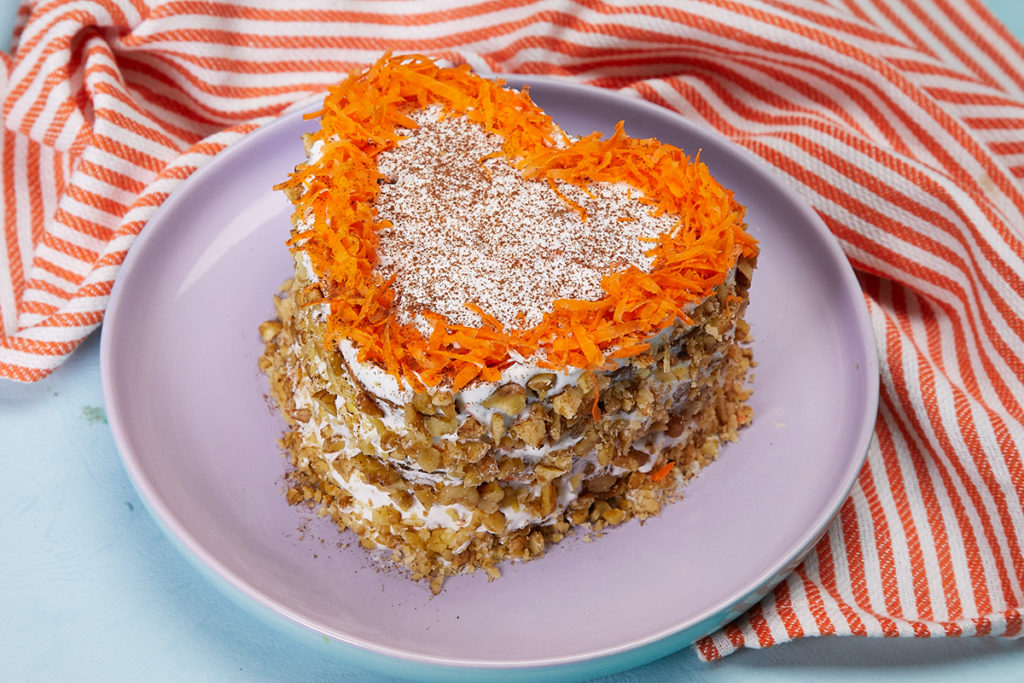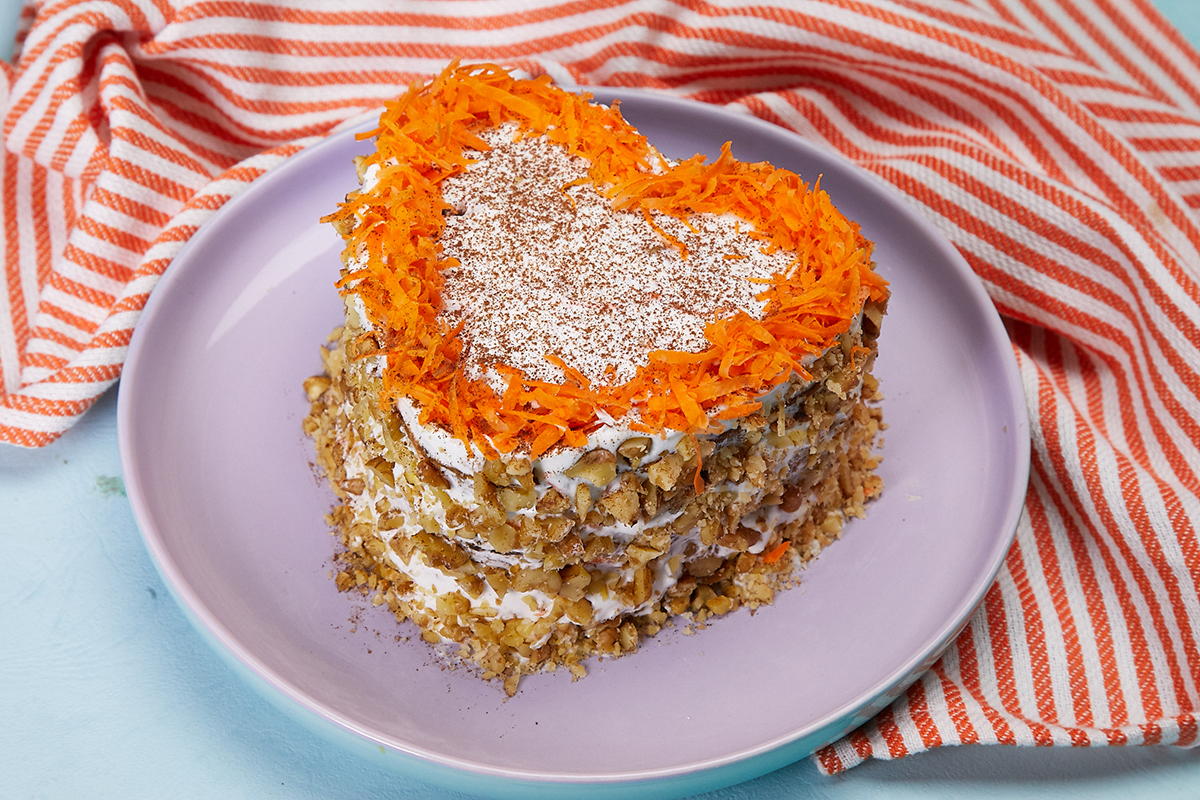 This particular recipe isn't just healthy and heart-shaped, it's also a symbol of how much you care for each other's well-being. Most of the ingredients have health benefits. Whole wheat flour is chockfull of vitamins and gives any baked goodie a nutty flavor. Carrots are rich in Vitamin A, which promotes good eyesight. Walnuts are a good source of fiber, contain antioxidants, and are a natural anti-inflammatory. Consider it a tribute to your good health on your special day!
Pick the Right Soundtrack
Music really adds to the ambience of any occasion, and your wedding anniversary should be no exception. Create a playlist for each other made up of your favorite songs. Make sure that you pick the ones that have meaning, like your wedding song or what was playing on your first date. You can even include the ones that remind you of all the things you've weathered as a couple. These will have you reminiscing and laughing together. 
The fact that you made the effort to create something meaningful for each other is a gift in itself!
Decorate and Dress up for the Occasion
Even if you can't dine out or have a huge party, that doesn't mean you can't create a gorgeous wedding anniversary setting at home. 
Bring out the fancy tableware and scented candles, or come up with simple and creative ways to dress up the dining area. Why not create a photo collage of all your best moments together and place it where both of you can see it?  And why not get the the kids to pitch in as well?. Not only will you have a beautiful set-up, they'll also have tons of fun getting creative for Mom and Dad. 
And while you're at it, make sure you dress for the occasion. The idea is to make this celebration extra special, so why not put glam it up with your best suit or dress? If you can't go to that fancy restaurant, then let it come to you.
Spend Some Quality Time Together
After you're done with your romantic wedding anniversary dinner, head to the living room and share a glass of wine or two. Just because several years have gone by, it doesn't mean your dates have to end. Think about the evening and how much you prepared for this occasion. Spend time talking about things other than work or other people. Get to know each other all over again. Then, call in the kids and make room for some family bonding time over a movie. Make this wedding anniversary at home your best one yet!
Share this post with friends and family who are celebrating anniversaries. We would love to know how your romantic dinner preparations went, so make sure to leave a comment below!