With Father's Day just a couple of weeks away, here's an idea to make him feel special. Why not set up your TV room and give him full control of what to watch on Netflix?
Set up a tray beside his favorite chair and make it extra special with some tasty treats for him to dig into while he's enjoying his favorite shows or movies. We searched our archives for Father's Day-worthy recipes for some couch potato favorites that Dad can easily grab.
#1 Mini Pizza Buns
These are no ordinary pizzas. They're hybrids! Imagine soft dinner rolls with pizza filling. Dad is sure to love these, so let him eat them to his heart's content. You'll just have to settle for leftovers, if there are any.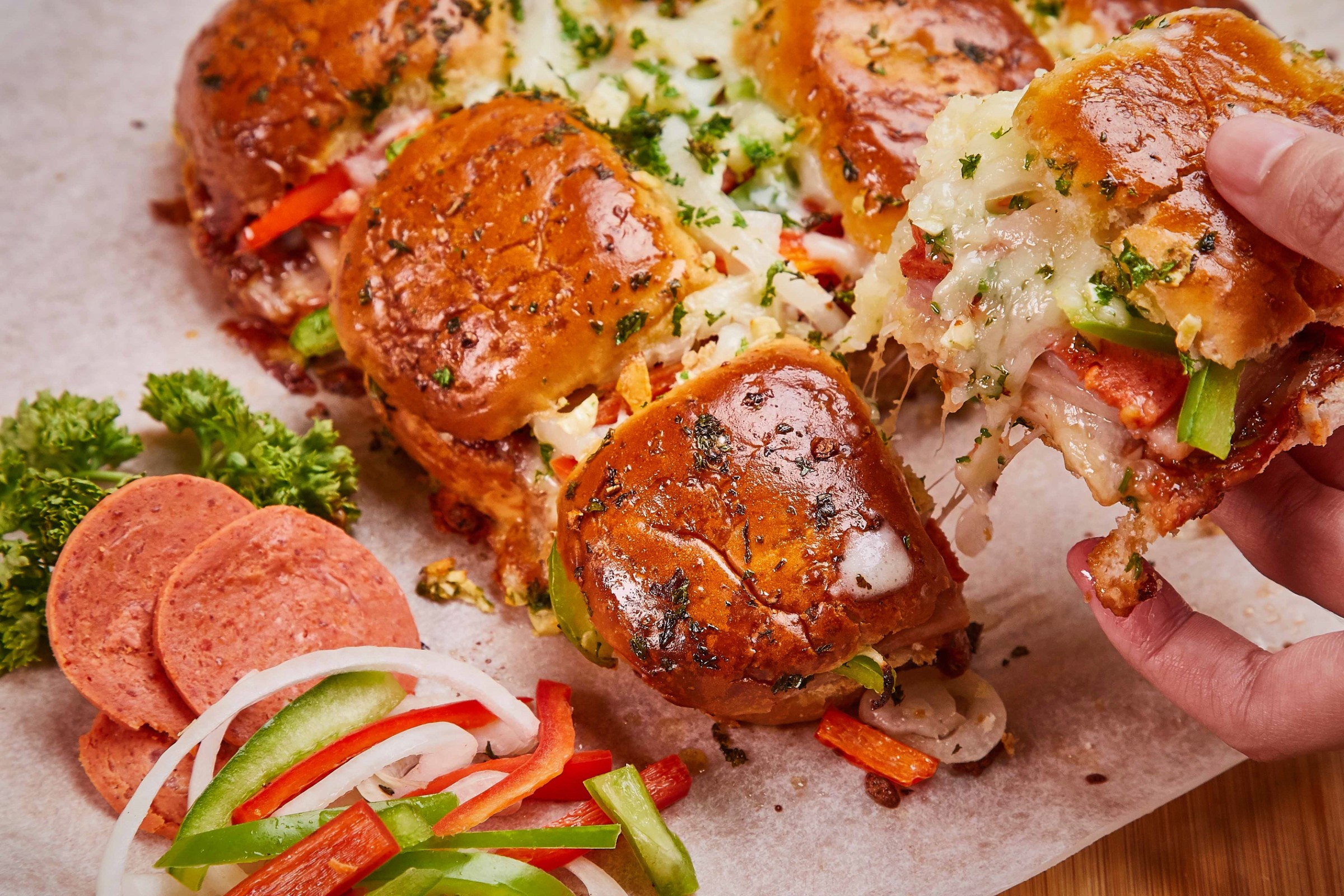 Get the softest dinner rolls you can find and stuff them with pepperoni, ham, mozzarella and cheddar cheese, green bell pepper, onions, and store-bought pizza sauce. If you want to make things extra special, make the sauce yourself with this easy recipe from Happy Foods Tube that doesn't need a blender or a stove.
#2 Cheeseburger Puffs
These cheeseburgers are so good, and the patties are from our own tried-and-tested recipe. A key ingredient is the liquid smoke, which gives them a bona fide hickory flavor. Yum!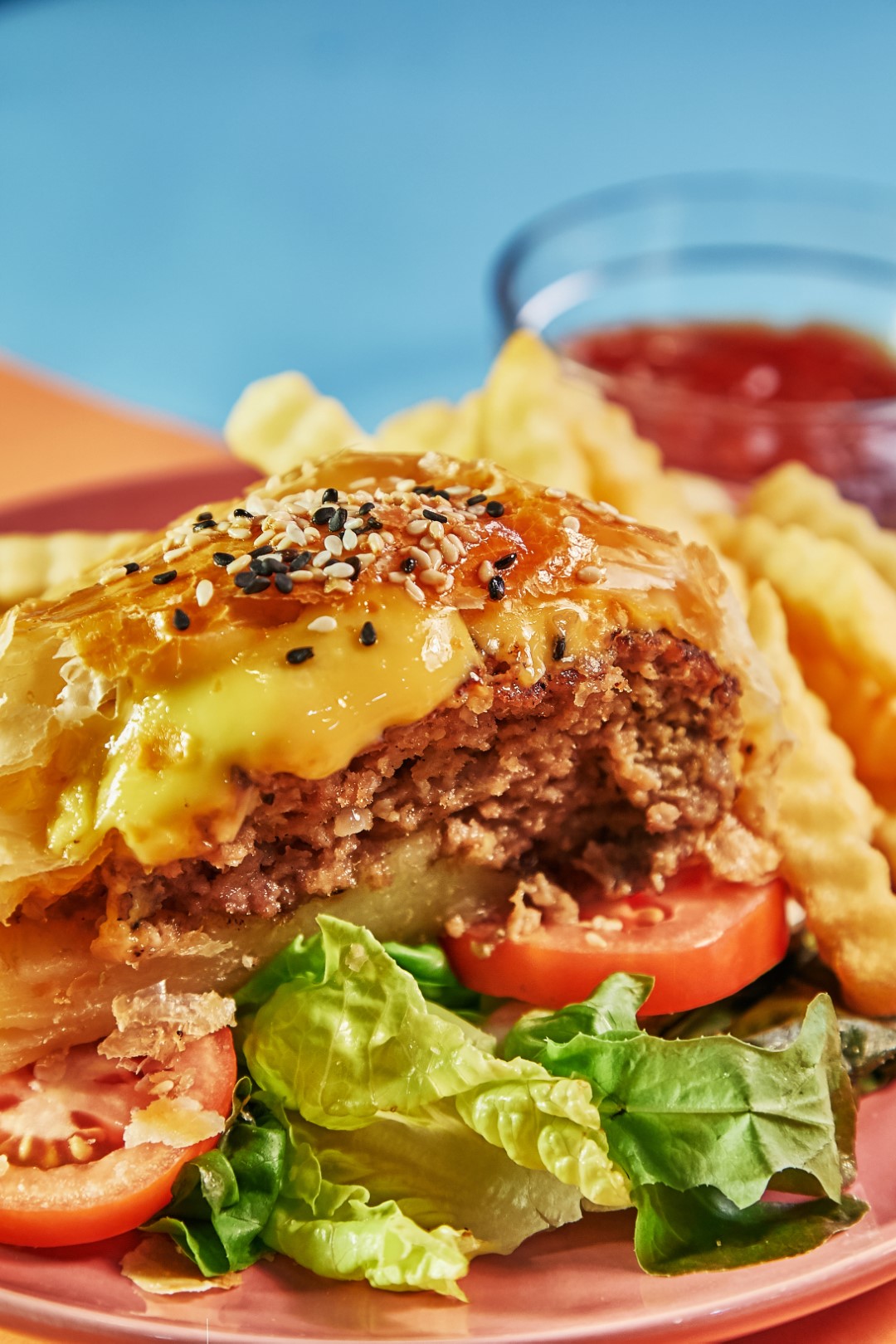 The buns are light and tasty, but you'll need to put your basic breadmaking skills to the test. Whip up some homemade puff pastry, add in the seared patties, then pop them in the oven to bake.
#3 Caramelized Onion Bacon Logs
We're pretty sure Dad is a bacon fan (Who isn't?). And if we're wrong, these onion and bacon logs will make him a convert with the perfect balance of savory and sweet!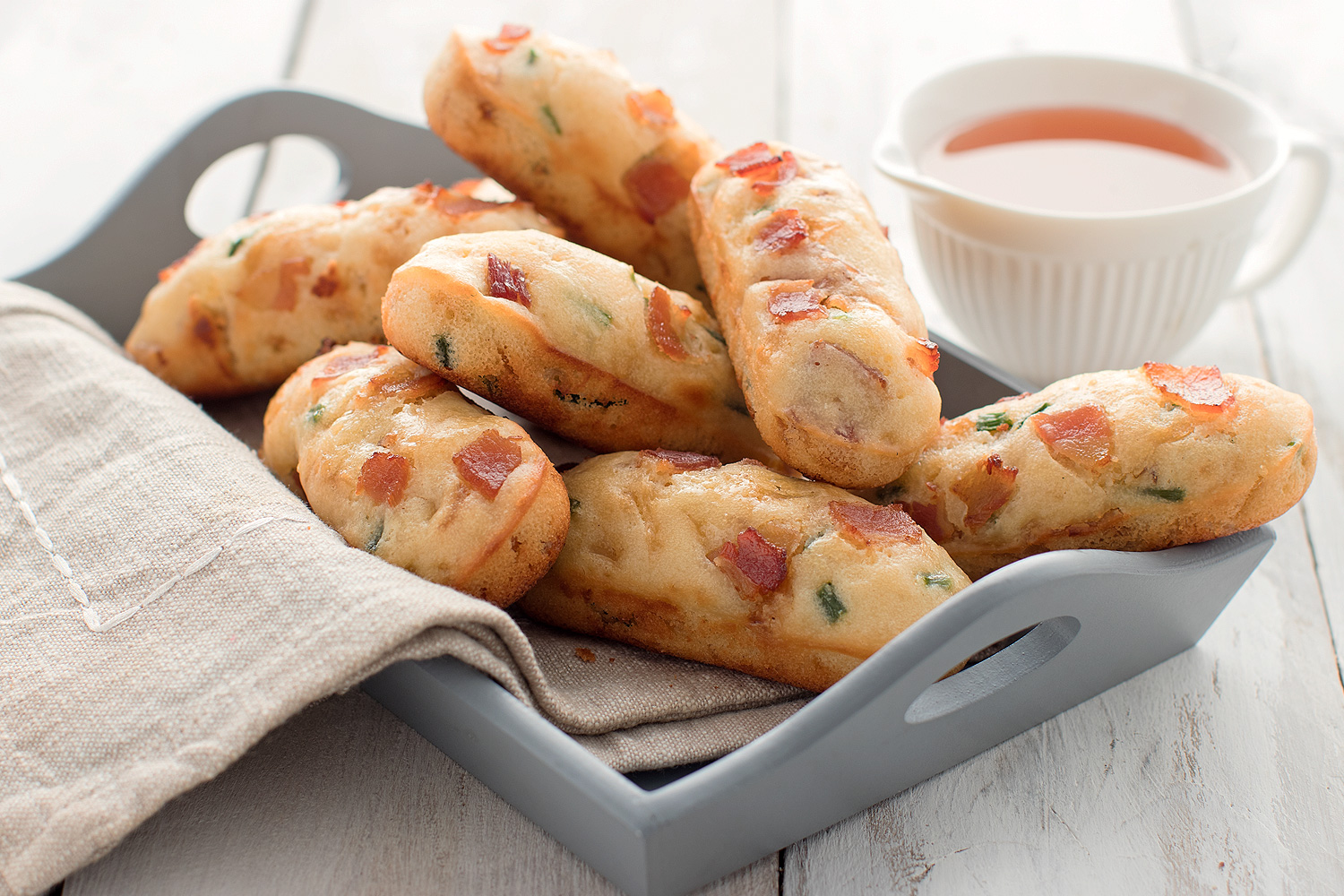 These logs have a cupcake base made with MAYA Original "Fluffy n' Tasty" Hotcake Mix. Just add an egg, water, olive oil, and a healthy sprinkling of chives for freshness.
#4 Cheesy Bacon Breadsticks
More bacon for the one who brings home the bacon! These delectable breadsticks are made with parmesan and cheddar cheese, bacon strips, and dusted with parsley.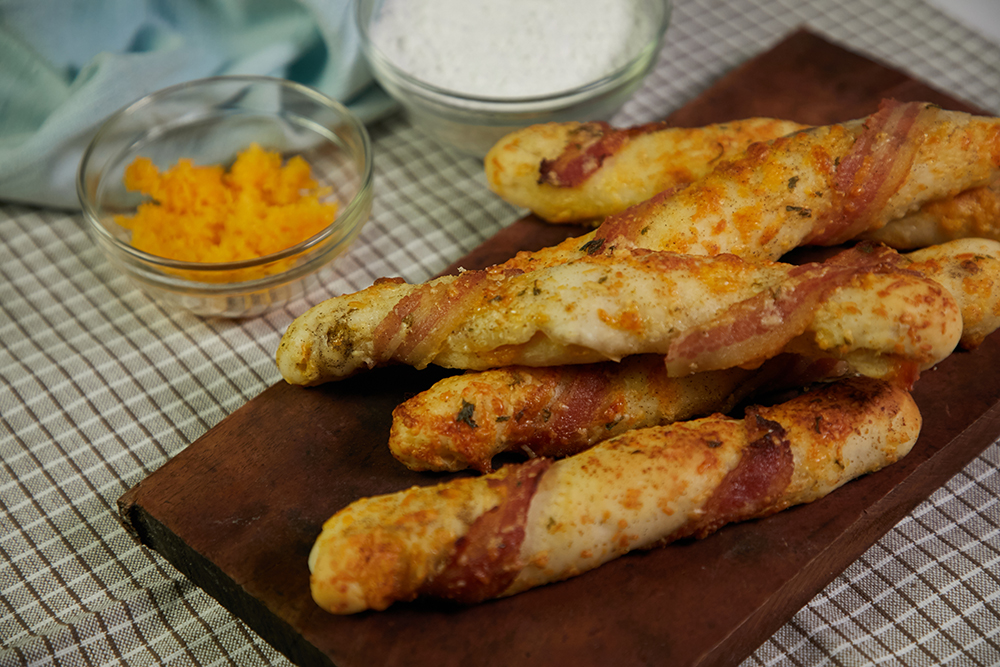 Remember you're baking bread, so if you're unfamiliar, you might want to ask Mom for help or check out our article on the Baker's Percentage for pointers.
#5 Cheesy Pimento Hot Bites
Add some spice to your Father's Day watch party menu with circles of pimento and your choice of grated cheese. Jalapeno peppers and chorizo add kick to these appetizers. The batter is easy to make, even for a novice baker.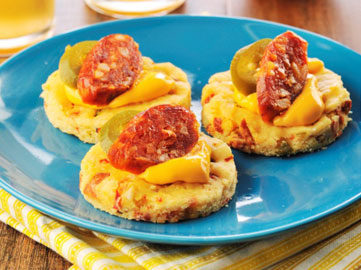 All we can say is these hot little snacks will be gone in a few quick bites!
This is a great way to say "Thank you" to the big guy for all the love he gives and for keeping everyone safe and happy. Help him enjoy his day by making him feel equally loved. He'll be so touched to see all the effort you put in cooking up a Father's Day feast just for him!