Everything You Need to Bake the Yummiest Red Velvet Cake
Why does red velvet cake top nearly everyone's dessert list? For starters, it's got that smooth texture and rich taste that's somewhere between an amazing butter cake and a chocolate one. And the cheerful and appetizing red color helps, too. It's a welcome change from the yellow and browns we're used to.
Whether it's your first time or not, we put together a comprehensive guide on baking red velvet cake to help you out. Got a young baker in the family? Then let them in on the fun!
What is Red Velvet Cake?
This slideshow requires JavaScript.
Before you bake any dessert, it's a good idea to learn as much about it as possible. That includes what it's made of, what makes it special, where, when, how it originated, and of course, how to make it.
What makes it so special? As its name suggests, the beautiful red color and velvety texture.
It's simple. Red velvet cake is like chocolate cake; cocoa powder being one of its main ingredients. It's layers of chocolate cake and ermine icing—also known as boiled-milk frosting. However, many modern bakers prefer cream cheese frosting for its sweet and tangy flavor and creamy consistency.
A Short History of Red Velvet Cake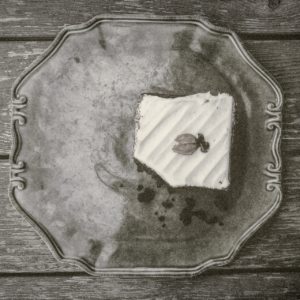 It's a common belief that Red Velvet originated during the Victorian era, somewhere between the mid-1800s and the start of the 20th century. And it's no surprise it's remained popular to this day. In fact, the celebrated cookbook, The Joy of Cooking, first published in 1936, included it in its list of recipes. It was also mentioned in American Cookery, a cookbook written by foodie icon James Beard in the 1970s.
During World War II, when ingredients like butter weren't readily available due to food rationing, people used beet juice as food coloring. The juice not only gave the cake it's famous red color, but it also made it moist in the absence of butter.
Early on, places like the Waldorf-Astoria Hotel and Eaton's in Canada got credit for the best red velvet cake. Today, bakeries serve up this dessert in innovative ways. Dominique Ansel Bakery has red velvet churros on their menu. Magnolia Bakery's version has two icing options: whipped vanilla or cream cheese icing. In the Philippines, Starrs milkshake bar offers an amazing red velvet Oreo shake.
But here's what we think. The next best red velvet cake could be the one you're about to make at home. Keep on reading to discover delicious red velvet cake recipes!
What gives this dessert its color?
It's true that present-day recipes use food coloring to achieve a rich, red hue. But for traditional red velvet cake, the secret has to do with a little chemistry.
The classic recipe includes cocoa powder, buttermilk, butter, and beet juice. Vinegar also played an important role in the cake's red color. Without the acidity, the beet juice ran the risk of being too alkaline, resulting in a bluish color after baking.
Nowadays, vinegar isn't required for food coloring to do its job, but it's still an essential ingredient to help the cake batter rise. Cocoa powder can make cakes dense and resistant to rising. Combining vinegar with baking soda creates carbon dioxide, which gives your cake a much-needed lift.
How to Bake a Red Velvet Cake from Scratch
We know passionate bakers like you are up for this challenge. So, here's what you need to make a red velvet cake that's one for the books. This recipe is loosely based on The Maya Kitchen's own with input from the NewGen Baker's chefs.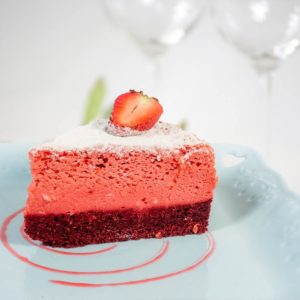 Checklist of Ingredients:
For the cake:
· 3 eggs, separated
· 1/3 cup vegetable oil
· 3 teaspoons white vinegar
· 1 teaspoon baking soda
· 1 cup milk
· ¾ cup unsalted butter, softened
· 1 ½ cups granulated sugar
· 1 teaspoon vanilla extract
· 2 cups Maya All-Purpose Flour
· 3 tablespoons cocoa powder, unsweetened
· 2 teaspoons red food color (add more to heighten color)
For the cream cheese frosting:
· 1 bar cream cheese
· ¾ cup all-purpose cream
· ¾ cup powdered sugar
· 1 teaspoon vanilla extract
Procedure:
1. Preheat your oven to 350° F / 177° C and grease five 4-inch round pans.
2. In a bowl, combine butter and sugar, and cream the mixture. Beat in the egg yolks one at a time, then add the vinegar, red food coloring, vegetable oil, and milk.
3. In a separate bowl, combine your dry ingredients: flour, baking soda, cocoa powder. Then, add the mixture to the bowl with your wet ingredients and blend well.
4. In a separate bowl, beat your egg whites until stiff and then fold into the batter.
5. Divide the batter and pour into the five pans. Bake for 30-35 minutes, or until done.
6. Set aside to cool.
Prep your frosting:
1. Soften the cream cheese and gradually add in the powdered sugar.
2. Blend the mixture to a smooth consistency.
3. Add the vanilla and fold in the whipped cream.
4. Get one cake, crumble coarsely, and set aside.
Assemble your cake:
1. Add the frosting to the tops of your cakes and layer.
2. Frost the entire cake and then cover it with crumbled cake crumbs and serve.
Exciting Red Velvet Variations, Quick Tips and Tricks
Now that you know the basics, you can try baking other kinds of goodies using your red velvet cake know-how.
Here are five recipes we know you're going to love: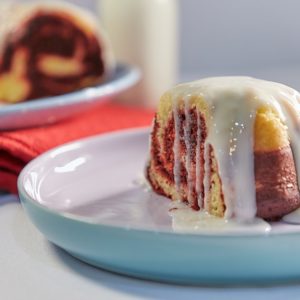 Our take on two dessert favorites. Marble Bundt cake is usually a combination of chocolate and vanilla cake. Swirl the batter and you get a marbled effect! This recipe combines yellow and red velvet cake instead. Yum!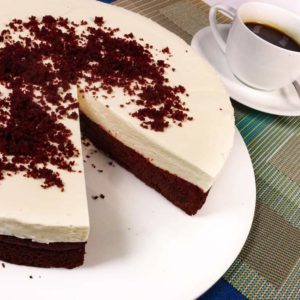 This recipe takes the usual red velvet to a whole new level. The cream cheese filling is to die for, plus it's simple to make, too. Don't forget to chill it before serving.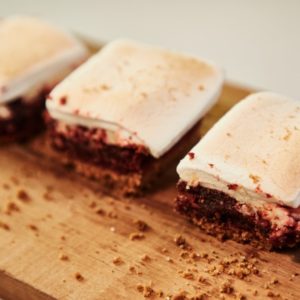 Forget about using chocolate bars in S'mores. This recipe takes it to the next level with a red velvet brownie, a Graham cracker crust, and marshmallow-cream cheese frosting.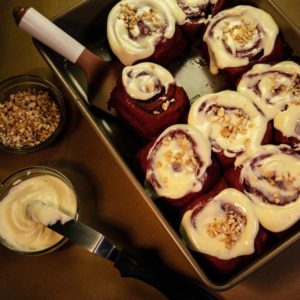 Who doesn't love a cinnamon roll? This recipe consists of a red velvet roll and Speculoos spice filling. Of course, we didn't forget the cream cheese. This lets you put your bread making skills to the test, and you can get a little help from our post on breadmaking tips.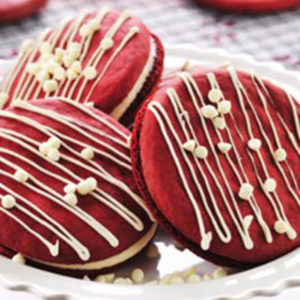 Finally, did you think we would leave out cookies? This is one recipe that you and your kids are going to love baking and eating. Imagine a delectable cream cheese filling sandwiched by two red velvet cookies, topped with melted white chocolate and chocolate chips!
Quick Tips and Inspiration
Red velvet is one of those cakes that are perfect for big occasions. These include birthdays, showers, weddings, and anniversaries. The next time you're in charge of bringing dessert, go all out with the frosting. Get inspired with the icing on these cakes from Ceremony.
Want more recipes? We think these red velvet cake and cupcake recipes from Apple & Spice: A Gluten Free Baking Blog are genius.
Get the lowdown on everything red velvet, including tons of recipes from Hummingbird High.
In a rush? There are products that make baking this dessert quick and easy like Maya Decadence Red Velvet Cake Premium Mix.
We hope this post helps you on your baking journey! Got any red velvet cake-making tips or recipes to share with our readers? Let them know by leaving a comment below.