Your kids may be studying from home this year, but that doesn't mean they can't enjoy their favorite subject: recess! On top of teaching your child or overseeing their schooling, you need to provide them with yummy and filling treats. Because busy minds lead to hungry tummies! That's why we've got five of NewGen Baker's best recess and morning snack ideas for you to try.
As a bonus, we'll give you a grocery list and tips on how to make recess at home nutritious and delicious. We know you've got your hands full during quarantine, so we're here to make things easier. 
Why Bake or Make it Yourself?
We get it. It's tempting to buy pre-packaged snacks. Although it may save you time, you sacrifice nutritional value as they're usually packed with unhealthy amounts of salt and sugar. And if your kid has food allergies, its wiser to prepare their food yourself. 
Serve Snacks That Improve Brain Power
According to this article on Psychology Today, the best recess and morning snack ideas are high in protein, which tell the brain to produce dopamine and norepinephrine. It's the stuff that makes kids alert and ready for study time. Aside from lean meat, dairy and grains found in whole wheat products are chockful of protein.
It's also important to keep your kids well hydrated to improve their concentration and perception. Dehydration affects memory retention. You can also serve healthy beverages with your snacks like fresh fruit juice and almond milk. Yogurt drinks low in sugar are also a good choice, so always check the packaging before buying.  
Grocery List Essentials for the Best Recess and Morning Snack Ideas
Depending on your child's schedule, recess can mean either breakfast or merienda. Include these in your weekly menu so you can prepare ahead. It's likely these ingredients are already in your pantry. However, it's always best to always have the following in stock:
MAYA Thinkheart Pancake Mix (or Original "Fluffy n' Tasty" Hotcake Mix)
MAYA All-Purpose Flour or
MAYA Cornstarch
Bread Flour (we use Liberty Floor Mills or LFM)
Yeast
Baking Soda
Eggs
Bacon, spam, and ham
Cheese (Cream Cheese, Mozzarella, or processed cheese)
You should also have basics like eggs, sugar, and salt always on hand, not just for baking, but for your every day cooking needs.  
Recess Recipes from NewGen Baker
Kickstart or end your kids' homeschooling day with the best recess and morning snack ideas from our master chefs.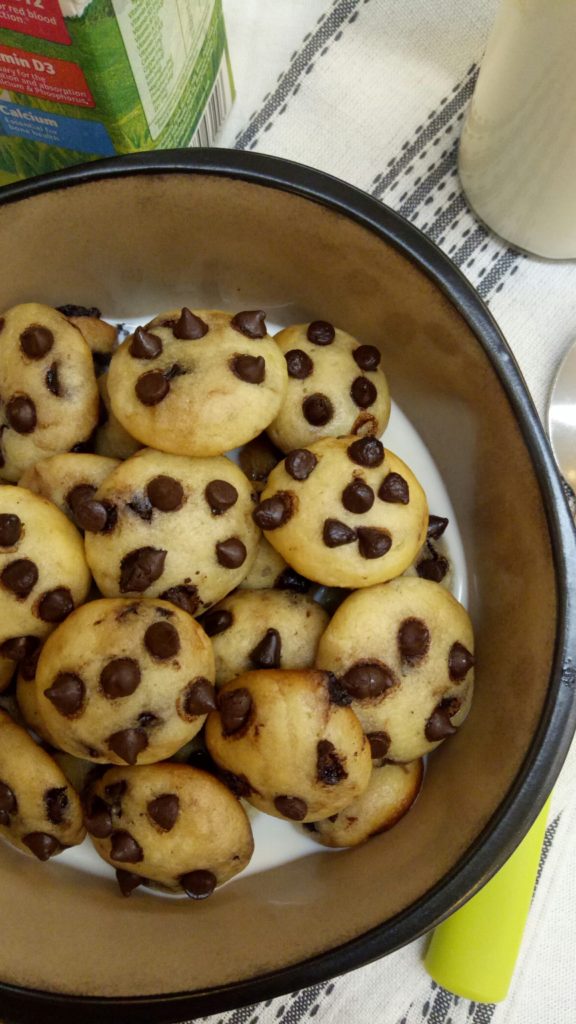 Not all the best cereals come in a box. In fact, this recipe may just top your kids' list. It's so easy to make, you can whip it up in a frying pan! It also proves that hotcake mix is a versatile ingredient. Serve it for breakfast with a healthy splash of fresh milk.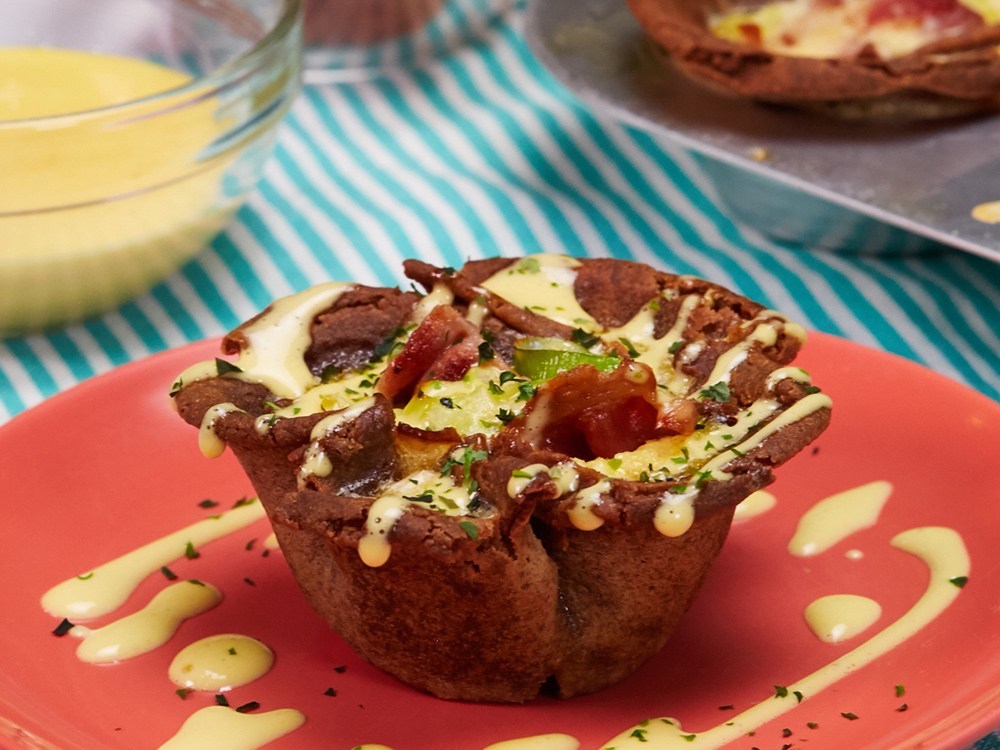 Always opt for a whole wheat alternative when possible. These mini crepe cups can be served any time of day and have all the yummy things kids love: eggs, ham, bacon, and cheese. Filling and delicious, make sure to top it with a dollop of hollandaise sauce.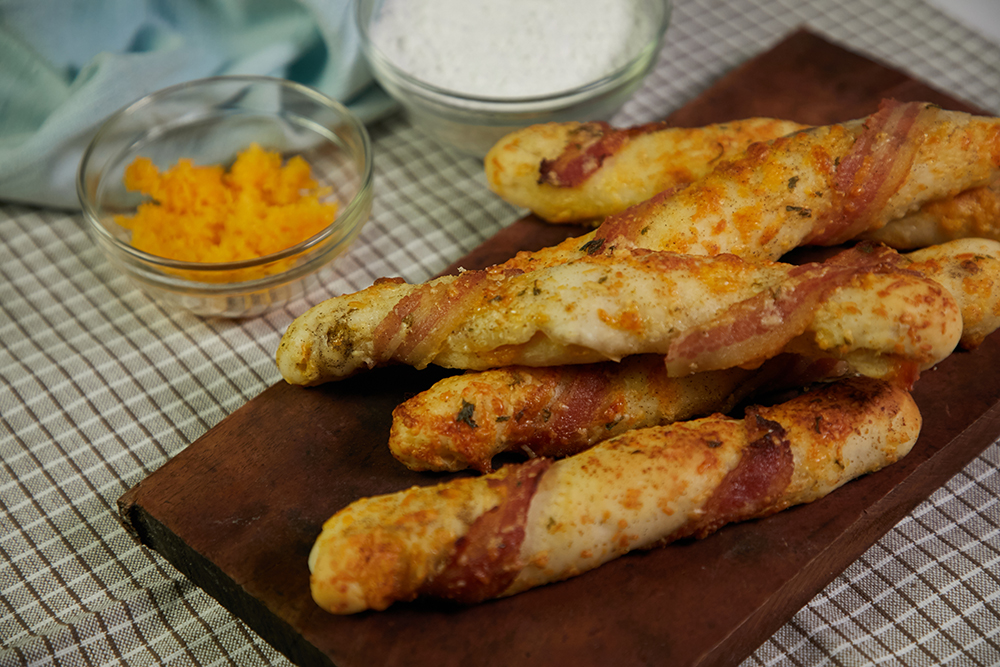 These savory breadsticks are best served for merienda. They're so good the kids will barely notice they're eating parsley (tip: increase the amount if you want) amid mouthfuls of bacon and cheese. And if you're a newbie baker, check out A Beginner's Guide to Baking: Everything You Need to Know.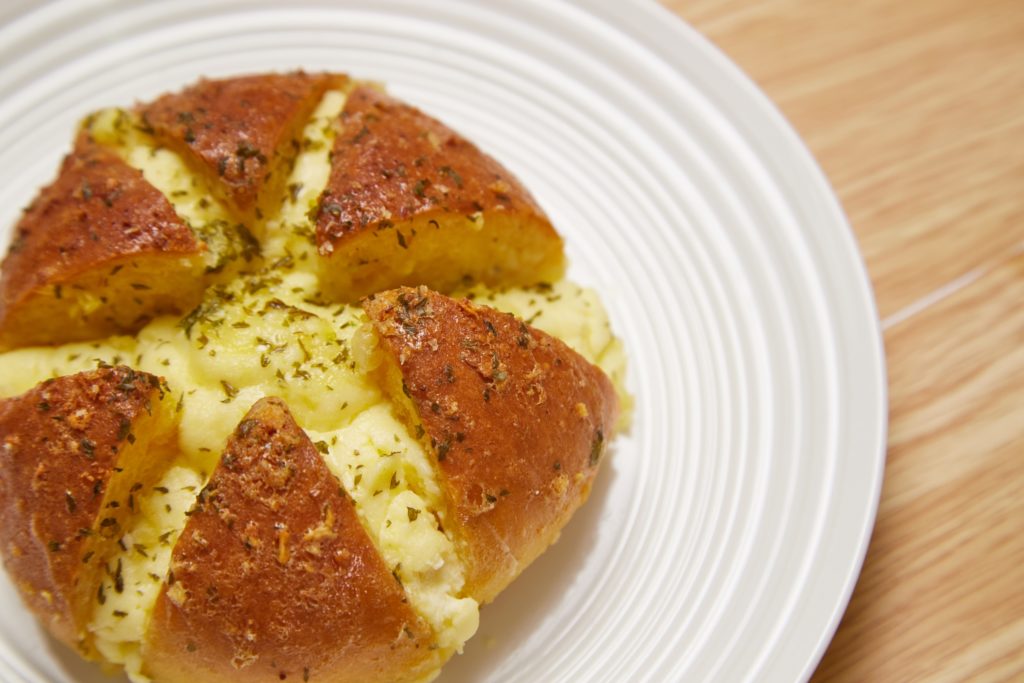 Serve your kids an all-time Filipino favorite: Monay. Denser than most bread rolls, this is best enjoyed piping hot. Our take on this melds Western and local flavors of buttery garlic and cream cheese filling. So good!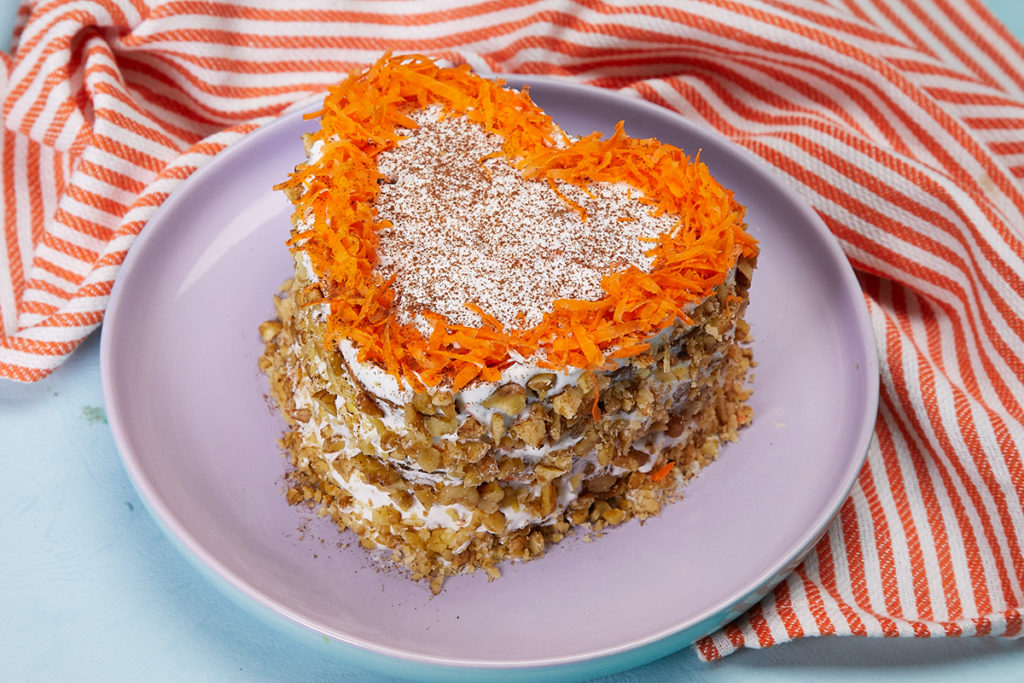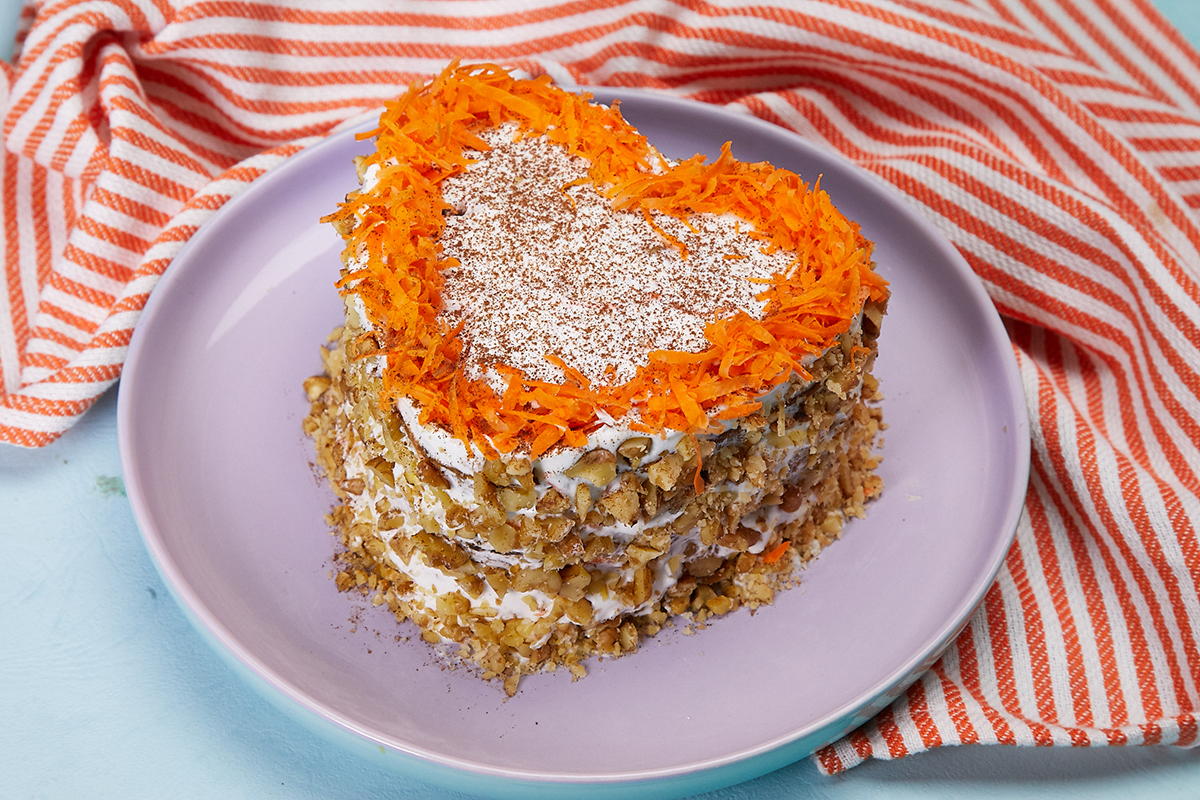 Cake for merienda? Definitely! But not just any cake will cut it. Our healthier version of everyone's favorite carrot cake is baked using whole wheat pancake mix. We also incorporate sweet pineapple for Vitamin C and crunchy walnuts for an extra dose of fiber.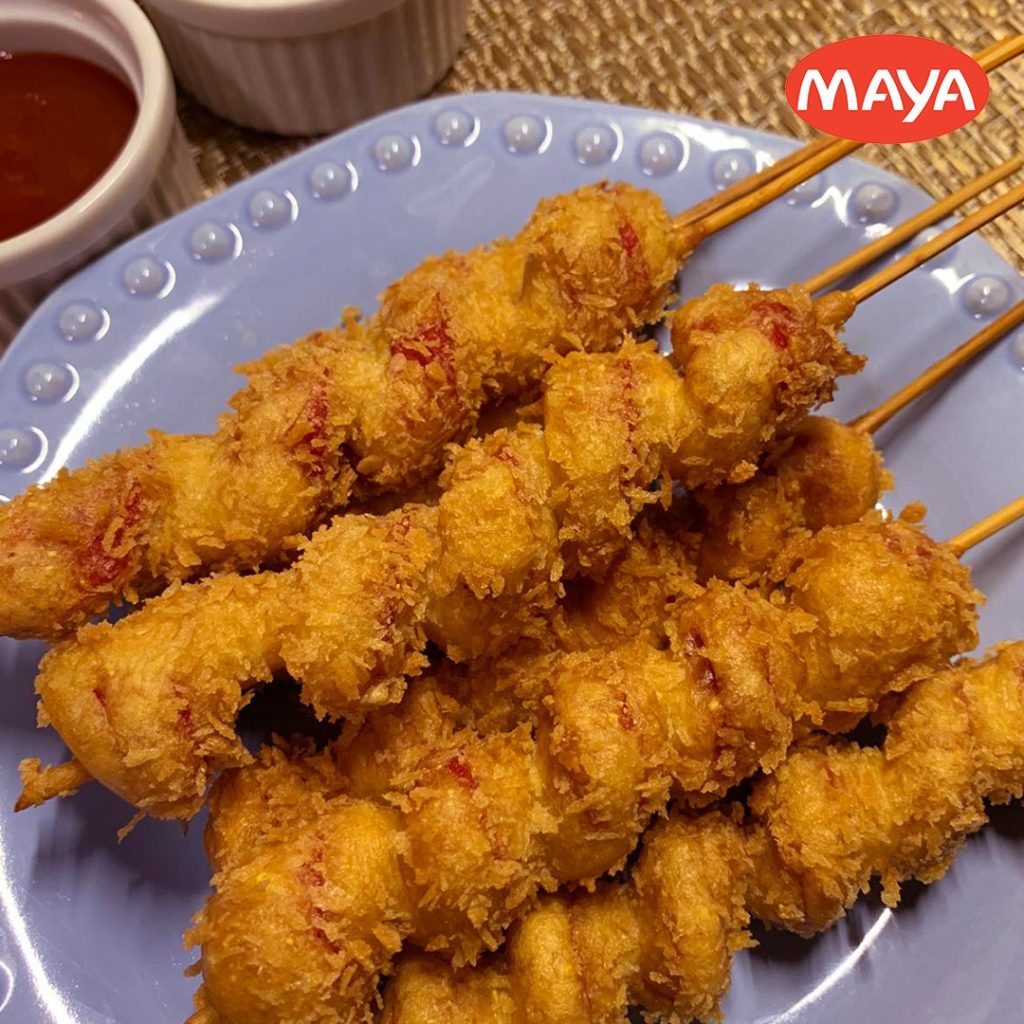 Okay, we confess that this one is not quite on the healthy side, but the little ones love this and an occasional indulgence is not so bad. Recreate the school cafeteria staple with this crunchy spiral corndogs recipe and wax nostalgic about the days when this was the only thing available in the cafeteria.
We hope these recipes prove to be the best recess and morning snack ideas for your kids. Want more? Check out our previous post for more recess treats you can make with them, too.