And just like that, the Ber months are here! While there's a possibility your holiday celebration will involve less people this year, there's no reason it shouldn't be special. And you have plenty of time from now until then to start experimenting with these 8 Filipino desserts to learn before Christmas.
The chefs at NewGen Baker have put together a list of our most popular recipes along with some helpful tips.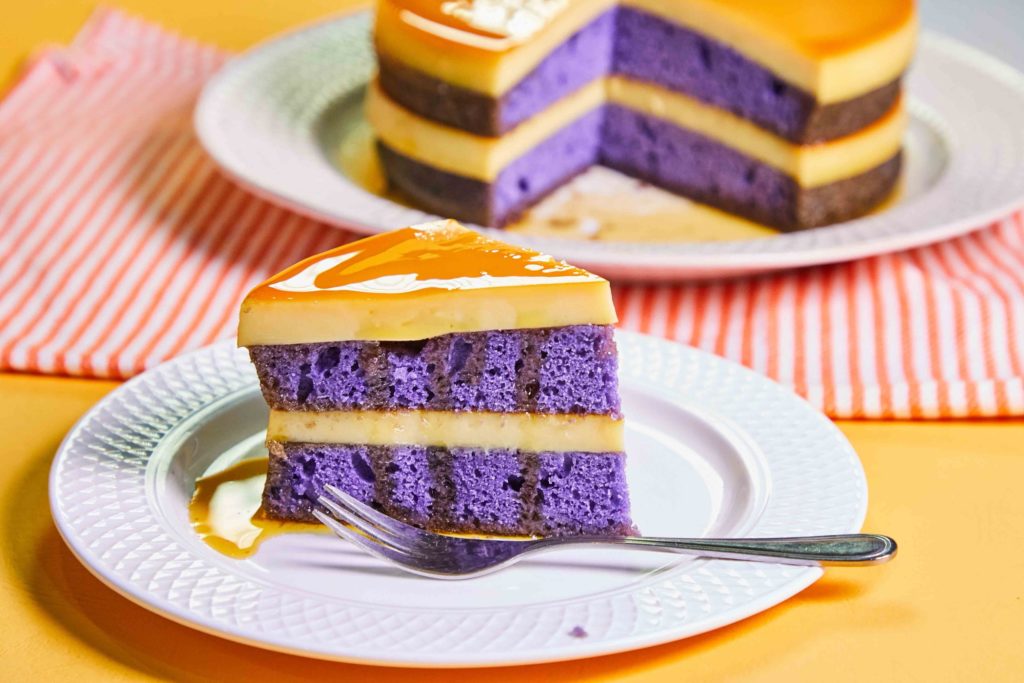 Two Filipino favorites combine to make an even more delicious dessert. This delectable ube sponge cake with creamy flan layers is the perfect dish to end a Noche Buena feast. This marriage of classics is also as pretty as it is delicious!
NewGen Baker Tip: Do not overcook your flan or it you will end up with something that resembles scrambled eggs. We recommend using the baine marie method or a double boiler to ensure that your flan is smooth and creamy.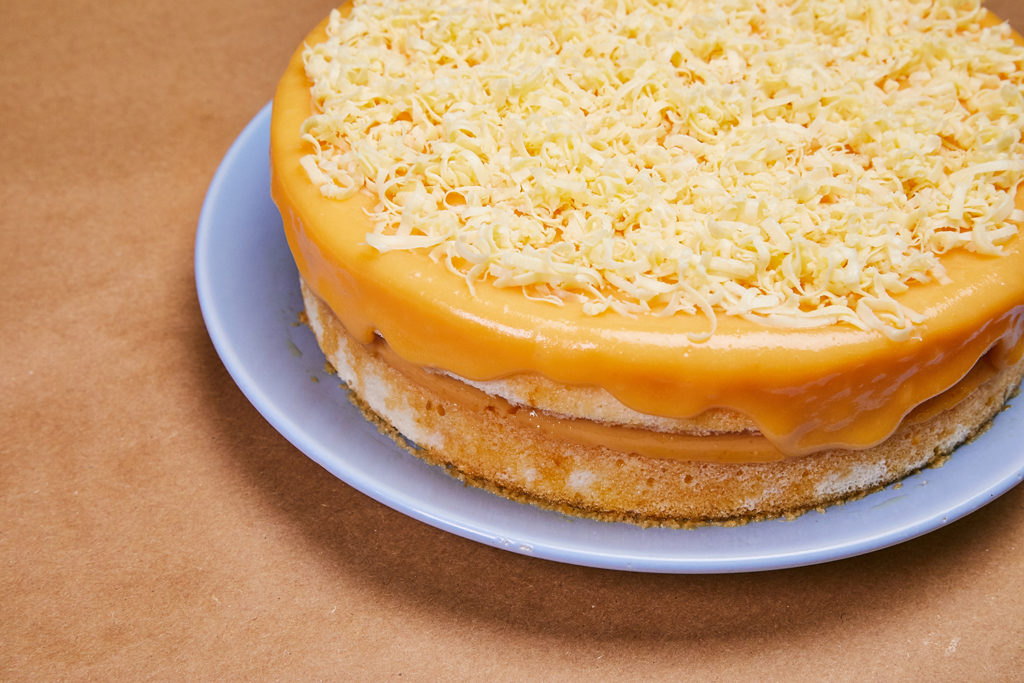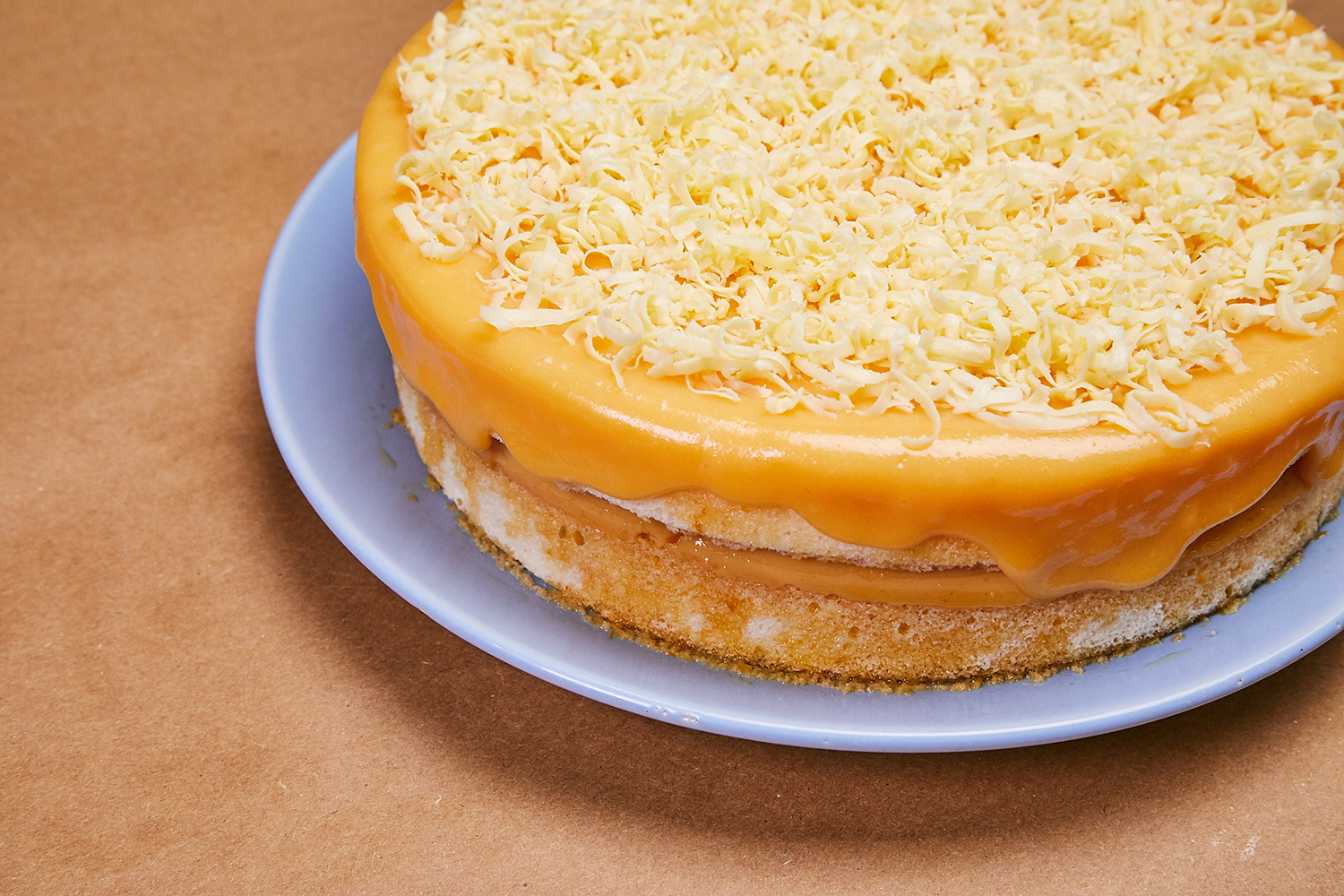 Cheddar may not be your typical Filipino Christmas cheese, but yema is certainly a traditional sweet for all occasions. This treat is perfect for your holiday table. The sharpness of the cheddar balances the sweet flavors of yema and leche flan. Keep a grater and a some extra cheddar handy for those who want to add some more to their serving.
NewGen Baker Tip: Use a very thin spatula to gently separate the flan from the pan before refrigerating.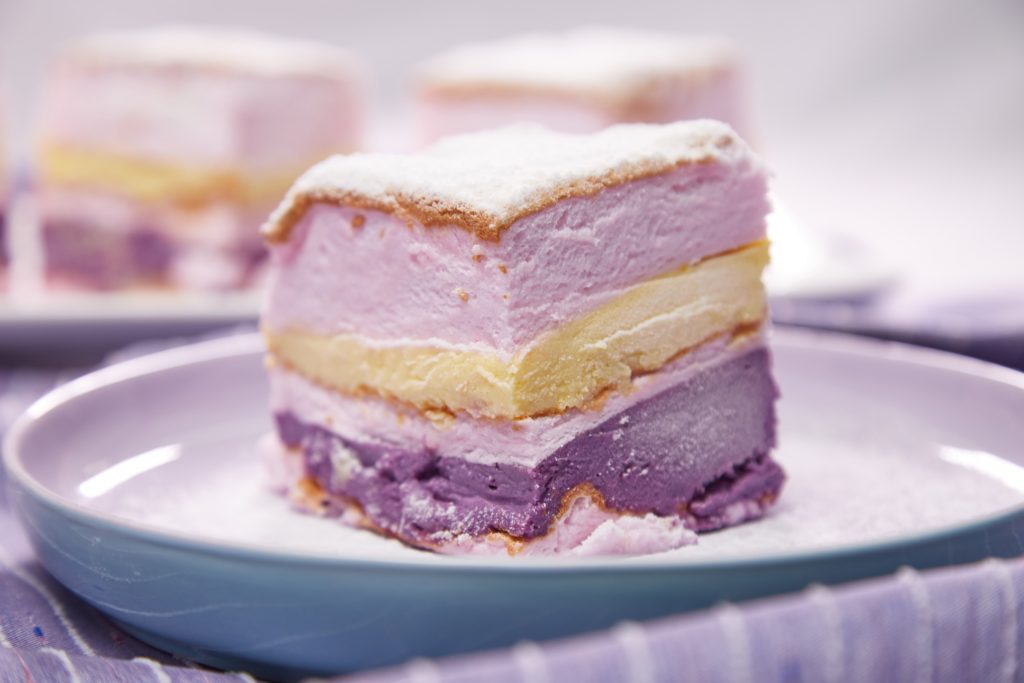 Brazo de Mercedes is a favorite among Filipino desserts for good reason. It's got a delicate layer of egg whites encasing a rich, yellow center made from egg yolks and condensed milk. Of course, we take this dessert to a whole new level with ube ice cream custard filling. Sweet, cold, and utterly delightful, this dessert will lighten the palate after all the rich flavors of Christmas dinner.
NewGen Baker Tip: Use parchment paper to assemble this dessert for its non-stick surface. It's also heat-resistant, so even if the meringue is fresh off the oven, it won't burn.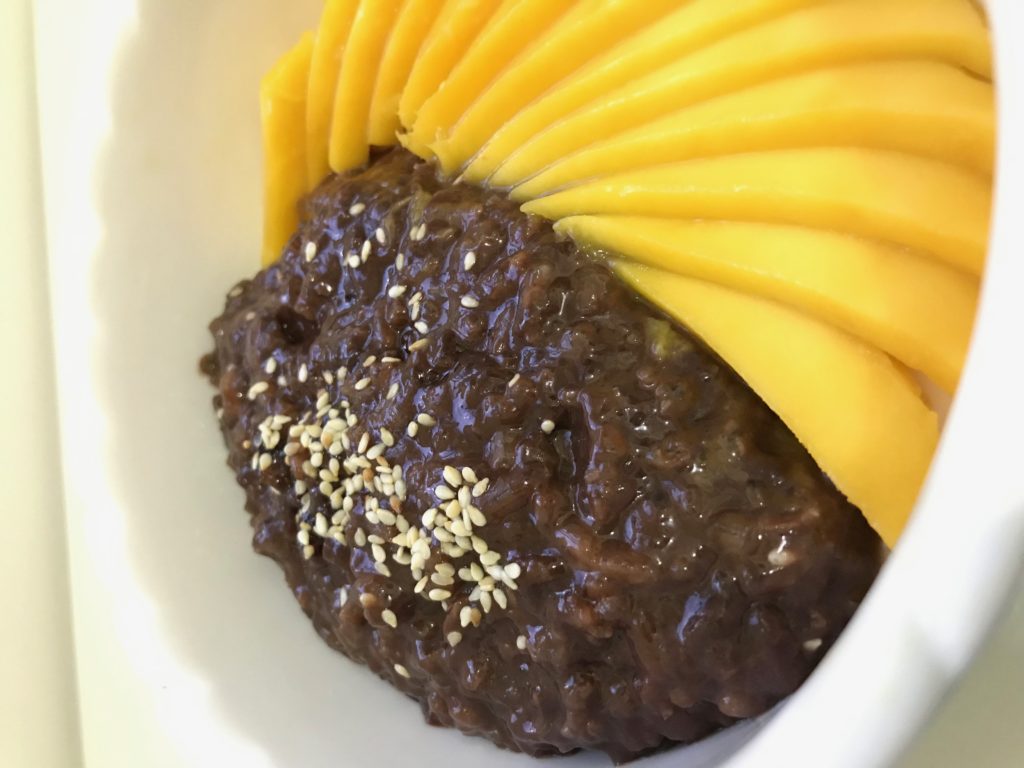 You can't get any more Filipino than this delicious and understated dessert. It's also a convenient solution if you need to whip up something in a rush, thanks to Maya Champorado Mix. The salted coconut sauce on top of the chocolate, mango, and sesame seeds make for an interesting mix of flavors.
NewGen Baker Tip: If you're sticky rice is taking too long to cook, add in half a cup of water.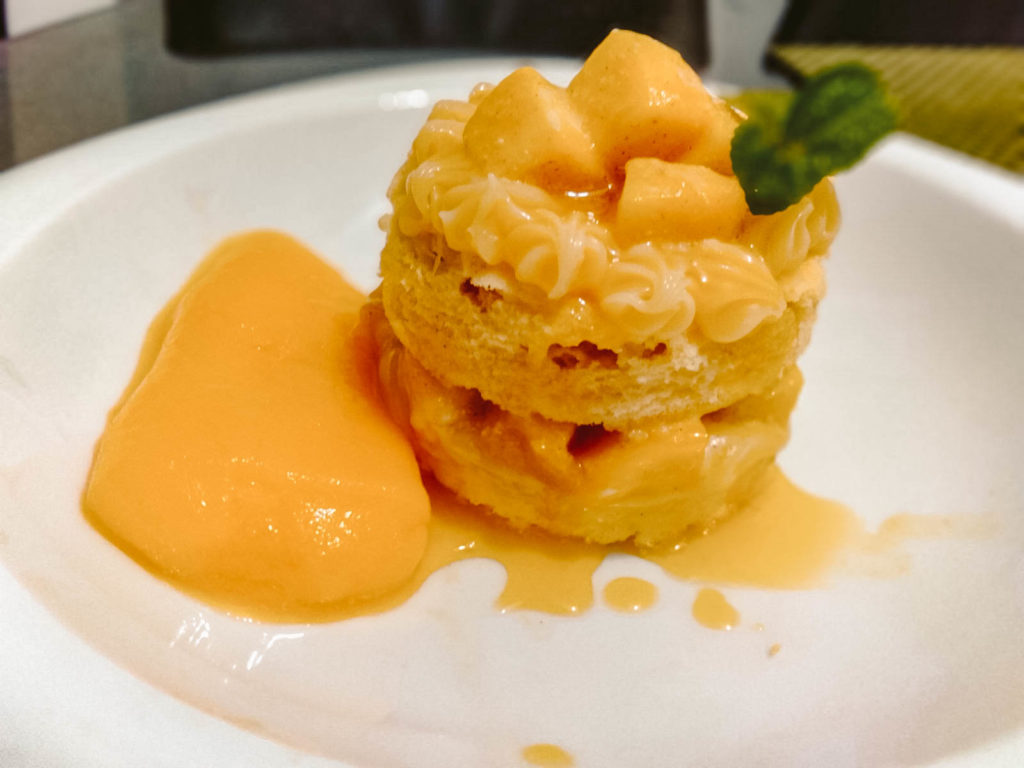 Noche Buena usually means eating round the clock. Bite-sized mini cakes are a good idea if you want to pace yourself. They may look like a challenge to make, but you don't even need a traditional oven to make them. All you need is MAYA Happy Mug Caramel Cake Mix, which takes under two minutes to bake in the microwave!
NewGen Baker Tip: Cube your mangoes by slicing them in half and cutting a grid with a knife. Gently push the underside of the mango half and slice off the chunks.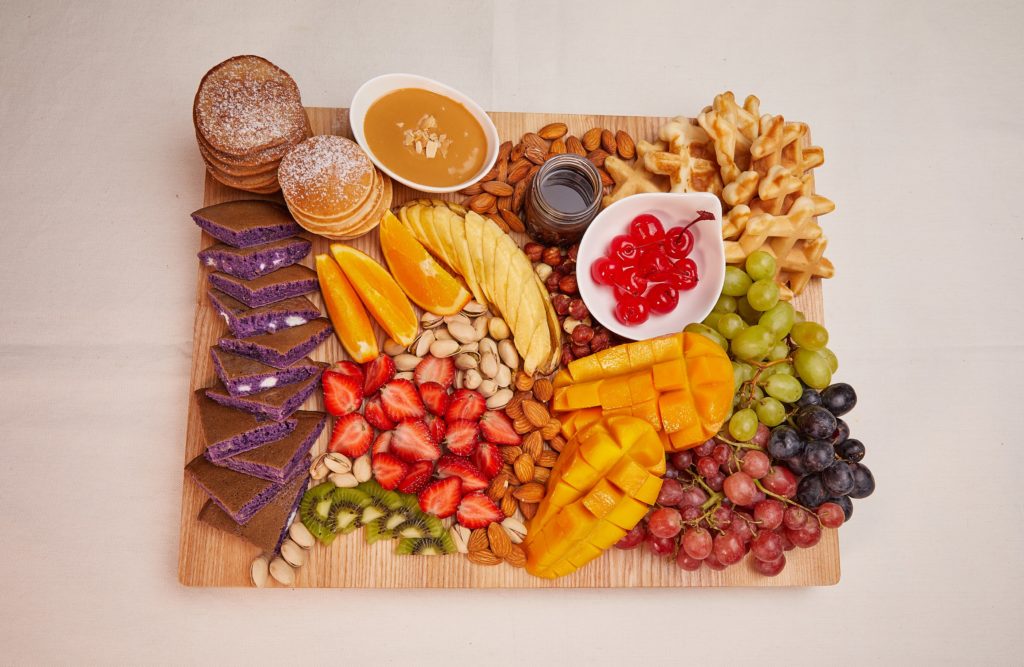 A food board is a trendy way to either kick off or end your Noche Buena feast. Nuts and fruits add color to make it extra festive. But the star of the show is our signature ube cream cheese hotcakes.
NewGen Baker Tip: Cut your fruit before starting on the hotcakes. You can place them in individual bowls, cover them in clear wrap, and refrigerate.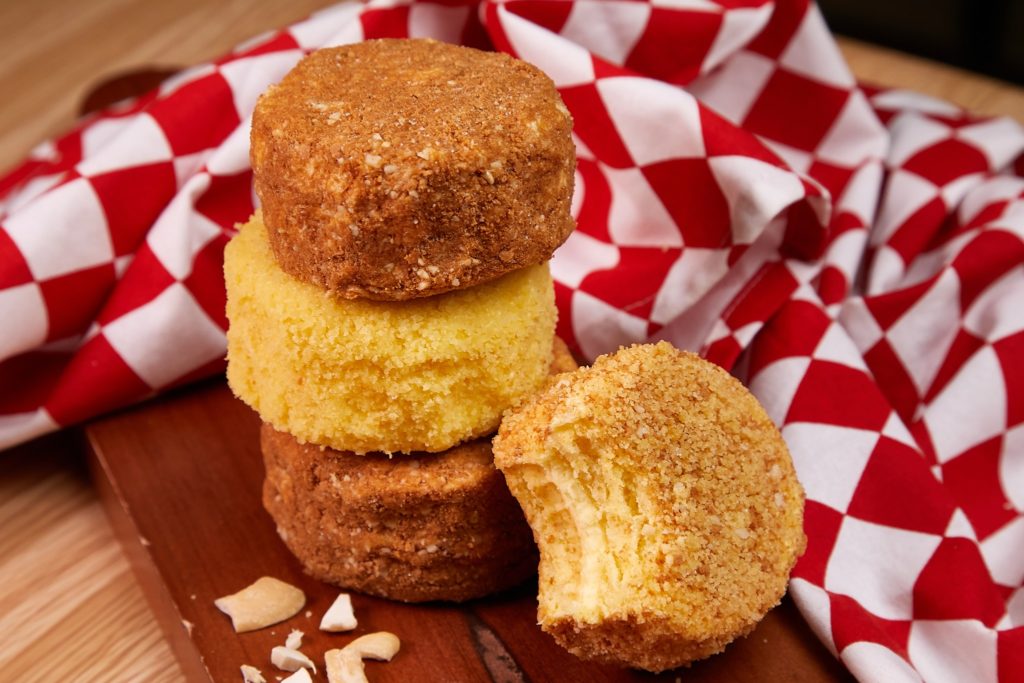 Sylvannas are a true Filipino original. The delicious melt-in-your mouth frozen cookies are covered in crushed cashew, but our version is more cake than cookie. Filled with a decadent buttercream, they are easy to prepare with the help of MAYA CBS Party Cupcakes Mix. We recommend you make a lot so that everyone can have their fill of this classic Filipino Christmas dessert.
NewGen Baker Tip: Grind your cashew nuts in a blender and use the pulse setting until the bits reach your desired consistency.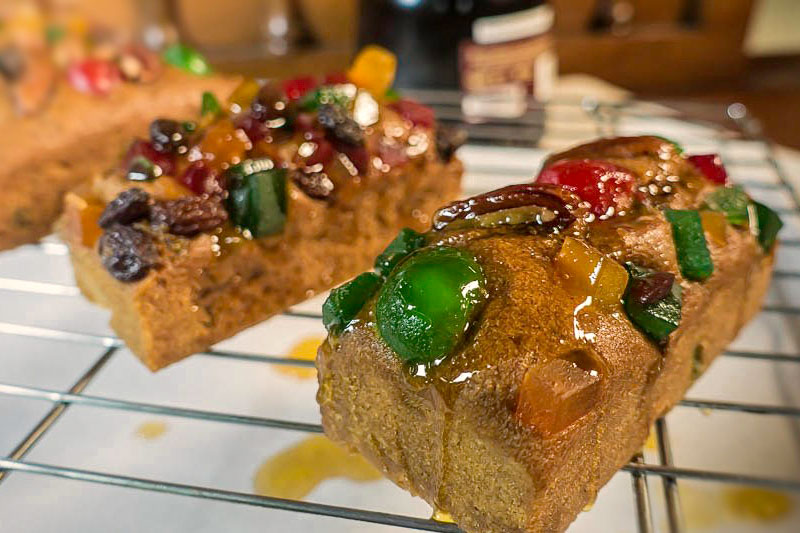 We're ending our list of 8 Filipino desserts to learn before Christmas with a universal favorite: fruit cake. Our recipe is the healthier version as it uses MAYA Thinkheart Whole Wheat Pancake Mix. With the glazed fruits and brandy syrup, this cake is sure to be a hit at your Noche Buena feast.
NewGen Baker Tip: If you're baking your fruitcake way before Christmas, cover it completely in plastic wrap and pop it in the refrigerator. Brush it with brandy once a week until it's ready to serve. 
We hope these Filipino Christmas dessert ideas inspire you to practice baking. It's also a great way to spend any extra time you have with your family during quarantine. Let us know how your desserts turned out by leaving a comment below!