It's that time of the year again when the kids get to stay home for a week or two. But rather than let them idly pass the days away, why not keep them busy with some fun baking activities? Ask them to lend a hand with baking goodies for the family for All Souls and All Saints Day or keep them busy on ordinary days from the television set or their devices with some simple recipes. You can also try getting them to help with Halloween treats! We're sure they'll be more than happy to join in the fun.
NewGen Baker knows the value of introducing kids to the pleasures of baking. In fact, it's our mission to equip parents with the knowledge they need to teach their kids to be good bakers, and these articles will be a big help in teaching your kids this Semestral Break:
You can go over these before embarking on your teaching journey to make sure things go smoothly.
We searched our archives for extra easy Halloween treats your kids can manage with a little supervision from you, of course. But the most important thing to remember is to just have fun!
#1 Halloween Brownie Dirt Bowls
Now this is the kind of "dirt" we don't mind our kids playing with! Brownies serve as the dirt and the gummy worms and other Halloween-themed candies are the critters. Together, they make these bowls look like the real thing.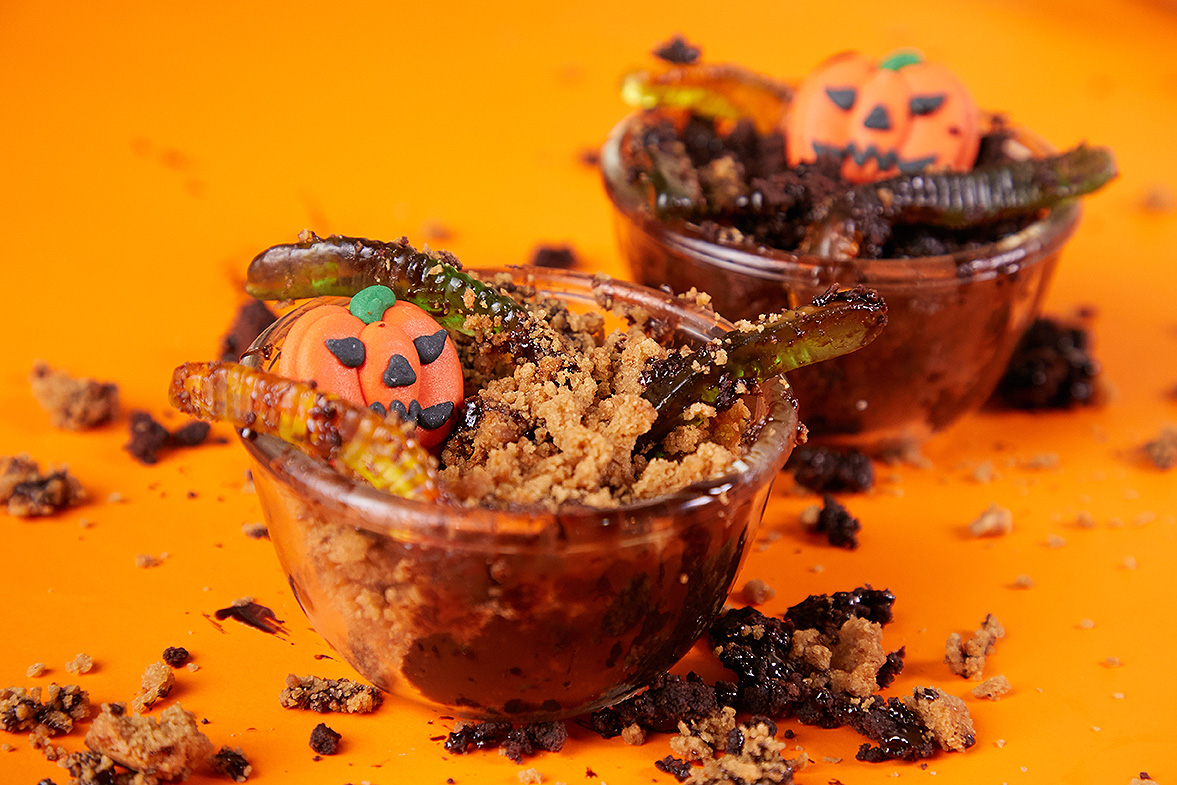 They're easy to make, too. That's because we use MAYA Chocolate Fudge and Butterscotch Brownie Mixes. It's a great activity to encourage creativity and your kids will have a blast decorating these bowls.
What's cooler than skulls and brains on Halloween? This might be a bit of a challenge, but this yummy treat is a fun way to try out their icing skills. And with your help, it should be a piece of cake.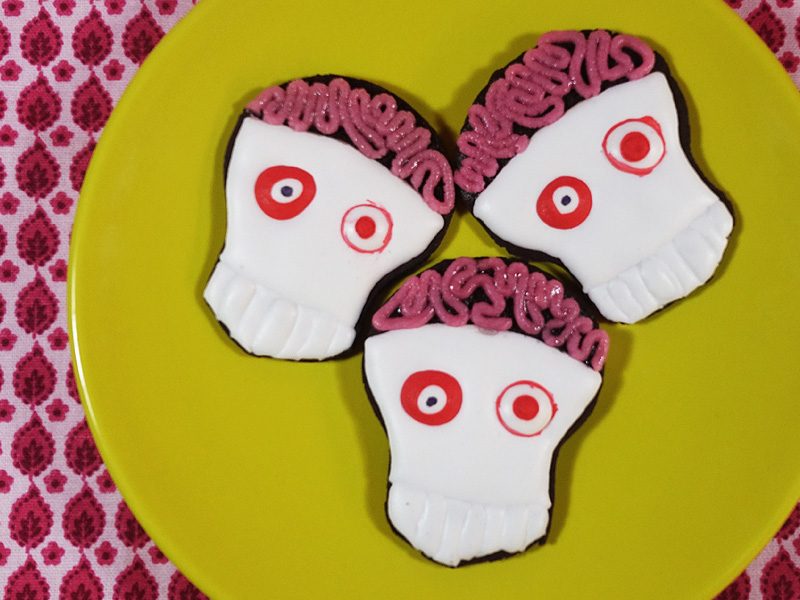 This recipe calls for chocolate sugar cookies, which makes it the perfect opportunity to teach them the basics of baking. Once they're baked, iced, and left to cool, these are ready for your Halloween spread or for handing out to trick or treaters knocking on your door.
Now here's an extra easy recipe thanks to MAYA Decadence Devil's Food Cake Mix, and the candy clay for decorating is just as simple. Parents can step back and let the kids take the stage on this one, just make sure they don't use the stove or oven unsupervised.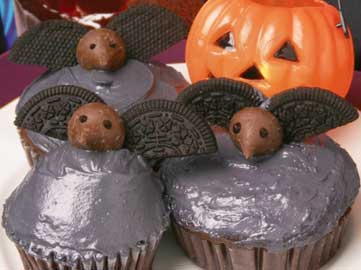 Kids will love creating flying critters made out of oreo cookies and candy clay. They'll fly off the plate in no time!
Now you have a fun and educational activity you and your kids can enjoy this mini break. Let us know about your teaching-baking experience by leaving a comment below!