Sending out a curated care package is a wonderful way to express your love and appreciation. In these times of quarantine when large social gatherings simply aren't possible, an assortment of delicious food is always a welcome gift. And while nothing can quite replace having all your ones together, the effort you pour into your care package will be highly appreciated. Even more so when it contains delicious food straight from your oven!
Today, a wide range of items can constitute a care package; from boxes of basic medical supplies, clothing, and canned food, to trendy subscription boxes that everyone is raving about. But, when it comes down to it, food is the one gift anyone can appreciate. 
With the holidays coming up, NewGen Baker has drawn up a list of goodies you can gift your loved ones from Halloween all the way up to Christmas. We're also including helpful tips on how to safely pack and transport your curated care packages to prevent spoilage or contamination.
What Causes Spoilage of Care Package Items
The most important thing to consider when choosing food items for your care package is shelf life.
Whether your items are delivered by car, motorcycle, bicycle, or on foot, they will be exposed to the elements. And in the Philippines, that can mean extreme heat or rain. 
These conditions could have a negative effect on your food, and that's the last thing you want for your care package. You can either pick items with a long shelf life, or package them properly to preserve their quality.
NewGen Baker Tip: If you're sending food that's prone to melting like ice cream cake or mochi balls, pack them in cold storage boxes like a cooler or something similar. 
Best Food Items & Tips for a Care Package
Some of the best items to include in a care package are baked goodies like cookies, bread, and certain types of cake.
Take note of the raw ingredients used in your baked treats. Cream, fruit, and frosting can spoil easily, so these are things you need to consider when curating your package.
Label each food item appropriately and go the extra mile and write up storage instructions and shelf life details. These small details mean a lot and will make your care package even more special. 
NewGen Baker Tip: Want to know the shelf life of cookies, cakes, and breads? Read our post on how long they last. 
Fruitcake is one of the most popular holiday care package items due to its long shelf life. You can also safely store cookies at room temperature. Regardless of whether they need refrigeration or not, food items should always be packaged properly. Otherwise, there is a risk of contamination from bacteria and pathogens. 
NewGen Baker Tip: Store cookies in tin cans. For home-baked bread, wrap loaves in two layers of cling wrap and encase them in foil.
Once you store each food item properly, get creative and place them in a crate or basket with other items like wine, chocolate, jam, and crackers. Make it festive with ribbons or colored cellophane, then have your care packages delivered immediately. 
Care Package Food Ideas
As promised, check out these care package food ideas from the NewGen Baker kitchen!
Halloween Care Package
It's looking like Trick or Treat will be different this year given the circumstances. But that's no reason the kids can't enjoy their fill of sweets! Send your little friends some creepy-cute packages like these delicious home-baked yummies: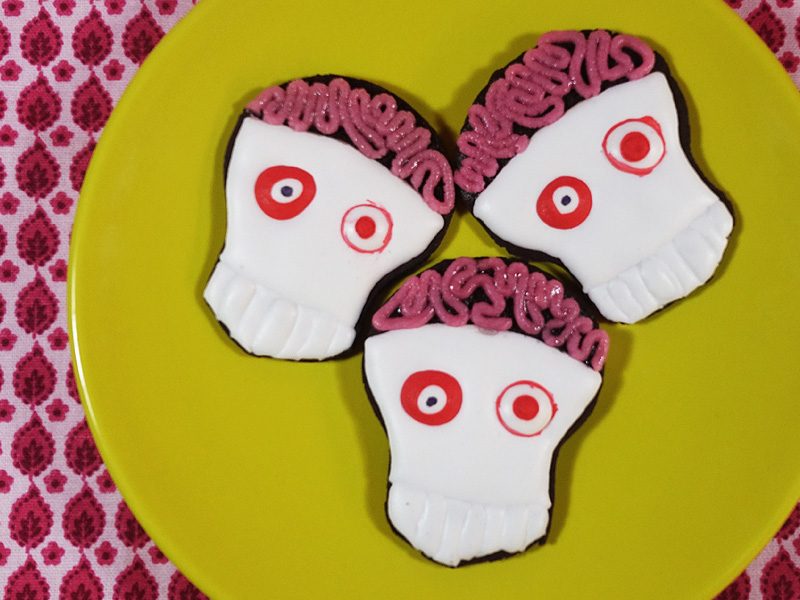 Include Halloween-themed candies and a scary mask or two, and don't forget to wrap them individually and place them in tin containers.
Christmas Care Package
Your Noche Buena gatherings may not be the same, but you can still spread some cheer with a curated Christmas care package. Include hard-to-find items that come in jars or packages like artisan chocolate, coffee, or preserves. Then whip up some Christmas cookies, breads, and cakes. Here are some recipes to try: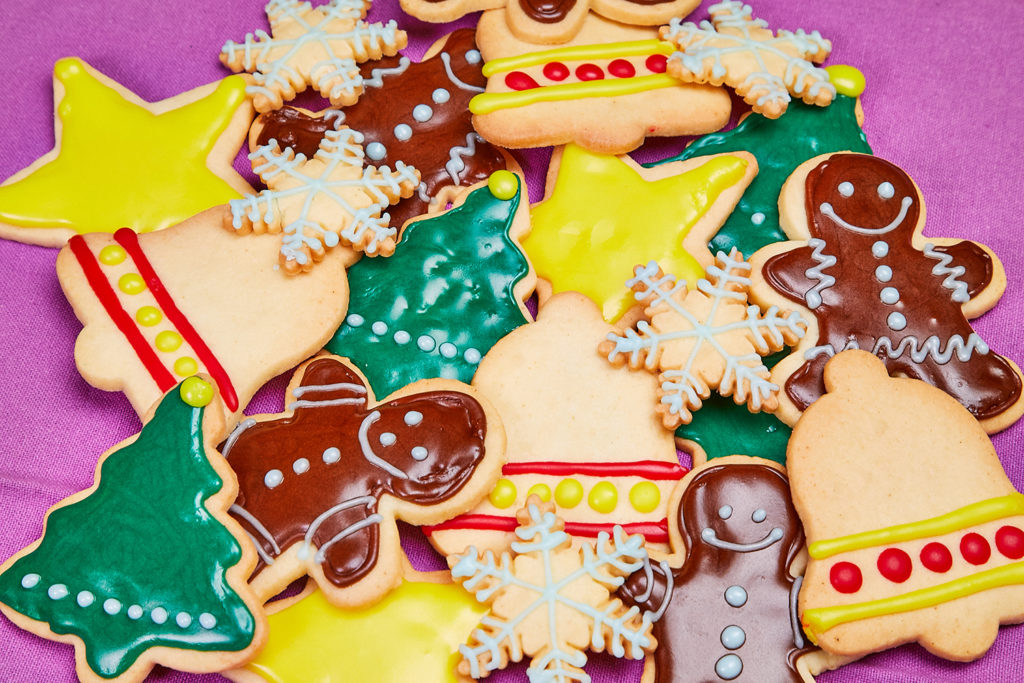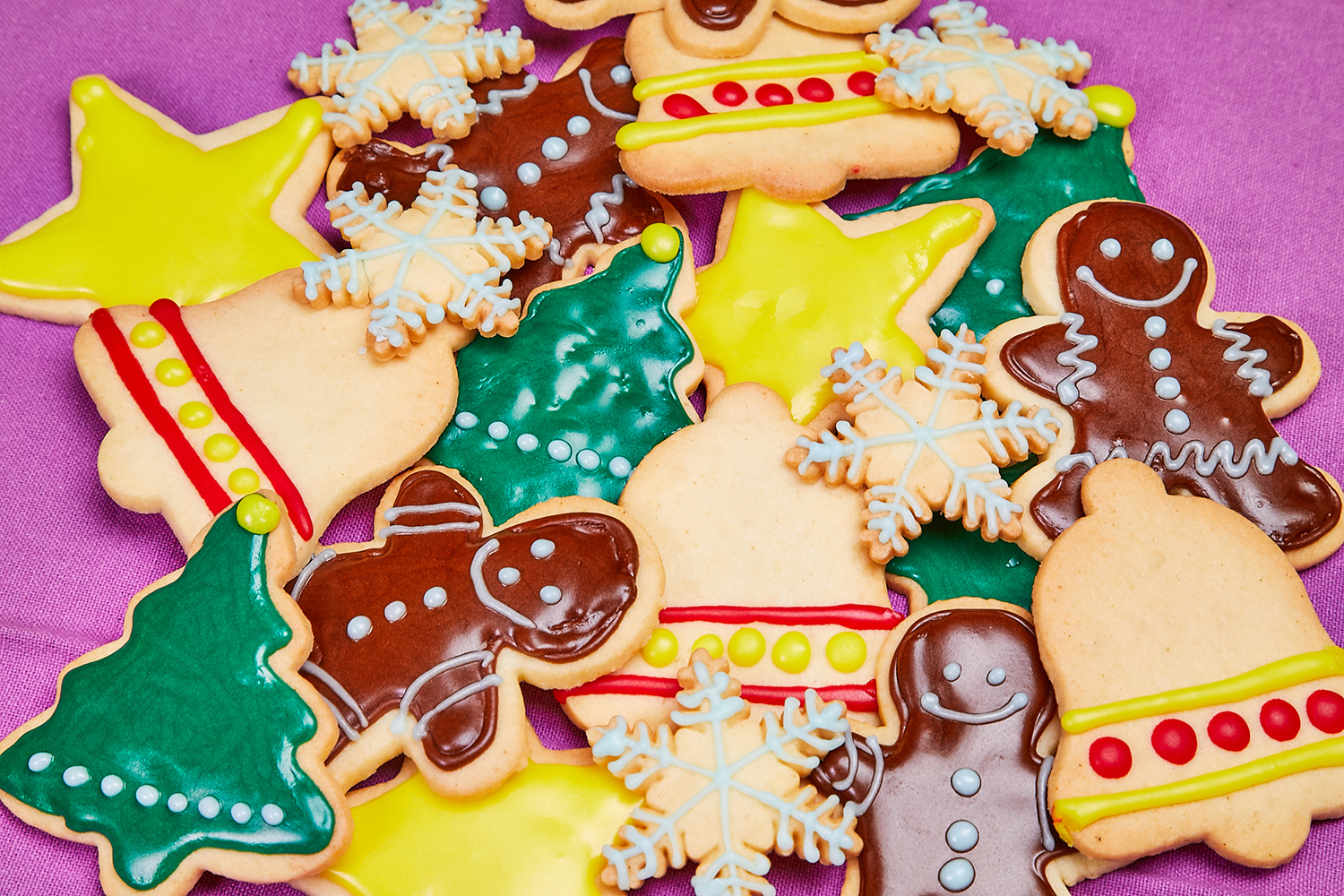 Don't forget to add a bottle of wine or bubbly to your care package for an extra dose of merriment!
Share this post with family and friends to help them curate and bake their way to the perfect care package. It's one of the most thoughtful things you can gift loved ones during any holiday season.