December  is just a couple of weeks away, and with it comes the barrage of Christmas parties. Whether it's an office party or a get-together for friends and family,  you'll probably need an exchange gift.
We're all familiar with that feeling of getting a gift that you don't have any use for, much less like. Which makes choosing a gift for your Secret Santa, Monito Monita, or White Elephant pretty hard, especially if you have no idea who is going to receive it. Sure, it's the thought that counts, but wouldn't you rather give them something you know they'll enjoy?
In our experience, you can never go wrong with baked goodies. A delicious gift baked from scratch just makes it so much more special. You can even whip up a batch for multiple exchange gifts! How's that for a time saving hack for the holiday rush?
And we got three scrumptious exchange gift ideas for you. All you need do to is get baking, pop them in a gift box, and tie it up with a ribbon. Know that whomever gets it will feel like it's their lucky day.
#1 Christmas Sugar Cookies
Who doesn't love biting into a snowflake-shaped cookie? A box of these Christmas-shaped cookies with colorful icing is an appropriate gift for all ages.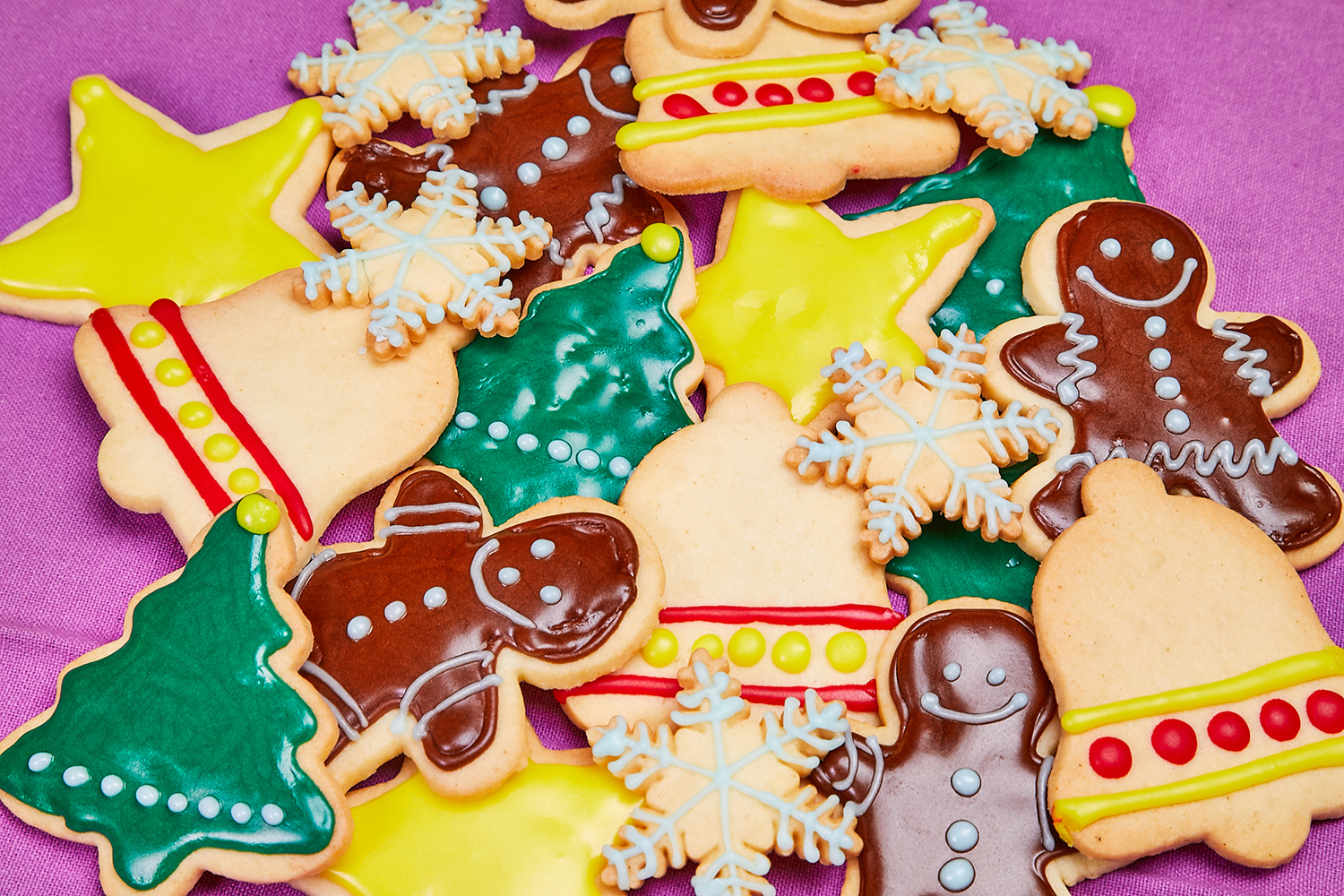 Baking the cookies may be a no-brainer, but boy do they taste good. And while the icing component might be a bit challenging, this is a great time to put your skills to the test. Don't worry, we got a post on icing right here.
Check out our recipe for Christmas Sugar Cookies here.
#2 Double Chocolate Christmas Bark 
If you're going to a formal get-together, we recommend something a bit more sophisticated like our Double Chocolate Christmas Bark.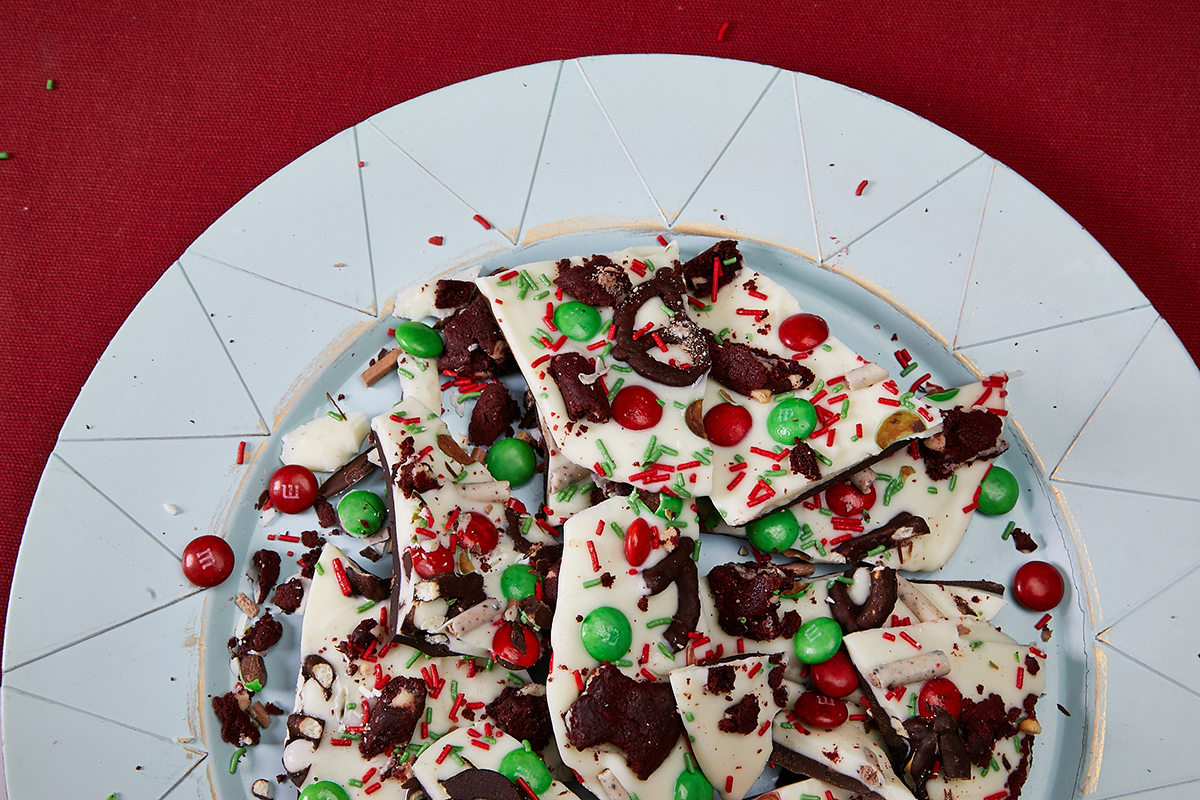 We've hopped right on the chocolate bark trend for this one. This rich recipe consists of dark and white chocolate. Plus, sprinkles, candy-covered chocolate, pretzels, and cookies. The recipe says store-bought cookies, but who says you can't make some of your own, right?
The great thing about this exchange gift is it looks snazzy but quite simple to make. Just make sure to read our post on melting chocolate.
#3 Christmas Sprinkled Crinkles
When all else fails, crinkles will save the day! These are the Christmas symbols of the cookie world, and our recipe goes the extra mile with red and green candy sprinkles.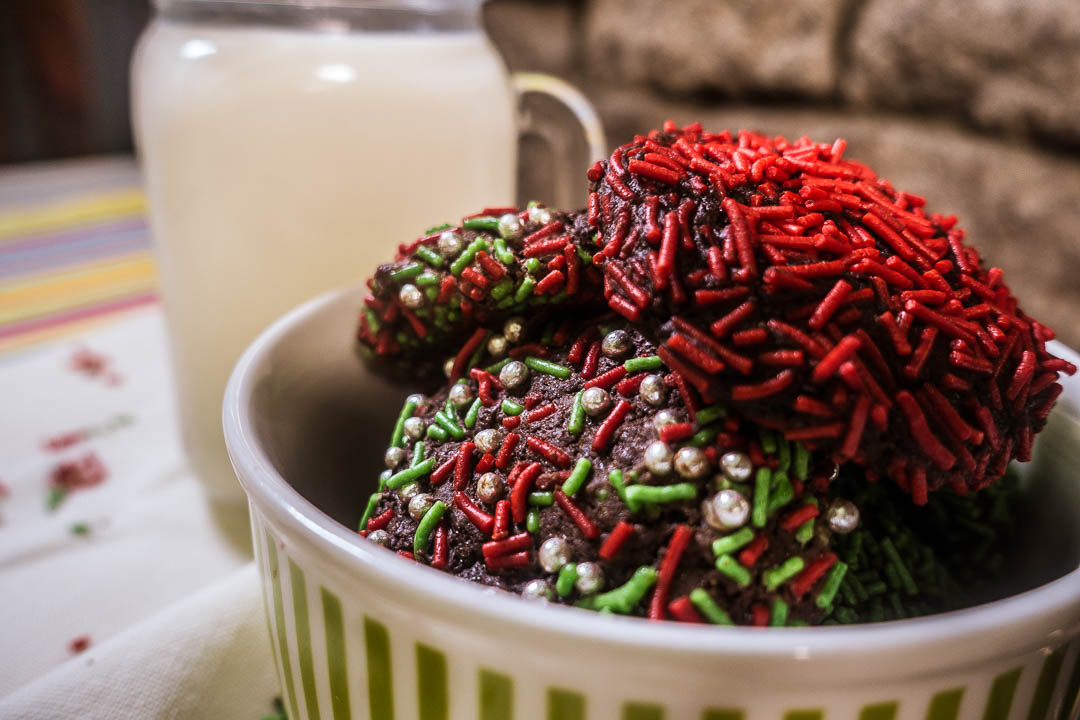 There's a special technique when it comes to baking crinkles, and that's making sure that the tops of your cookies are cracked. Some say that mixing baking soda and powder helps the cracking process.  However, you don't need to worry about that as our recipe uses Maya Chocolate Crinkle Mix to make things so much easier. Just follow the instructions.
These Christmas Sprinkled Crinkles are a festive addition to anyone's pile of gifts. With these exchange gift ideas, we're guessing that "sharing" might not come as easy during this year's parties. Enjoy!