Even if the holidays may be different this year due to social distancing rules, it's good to find special ways to be together as a family. It could be a video conference, celebrating with your household, or sending yummy food as gifts to loved ones. For the most important meal, why not try something unique this year like Christmas brunch?
For those unfamiliar, the word "brunch" is a portmanteau of two of three main meals we should have daily: breakfast and lunch. Brunch menus feature breakfast faire combined with dishes usually served at lunch. The result is anything but typical. Plus, having a few cocktails after the meal has become an optional norm, making it perfect for Christmas.
The chefs at NewGen Baker put together a Christmas brunch menu especially for you. They curated special recipes from our archive as well as some amazing ones they spotted on the Internet. We. categorized these recipes according to the types of dishes usually served for brunch
Christmas Brunch Casserole
First things first, what is a casserole? In a nutshell, it's a one-dish baked meal that combines a wide variety of ingredients. It's meant to be filling. Also, it lets you experience flavors of several individual dishes in one go. Casseroles are supposedly American in origin. They're usually baked with a generous sprinkling of breadcrumbs or cheese.
Salmon and Kanibo Baked Sushi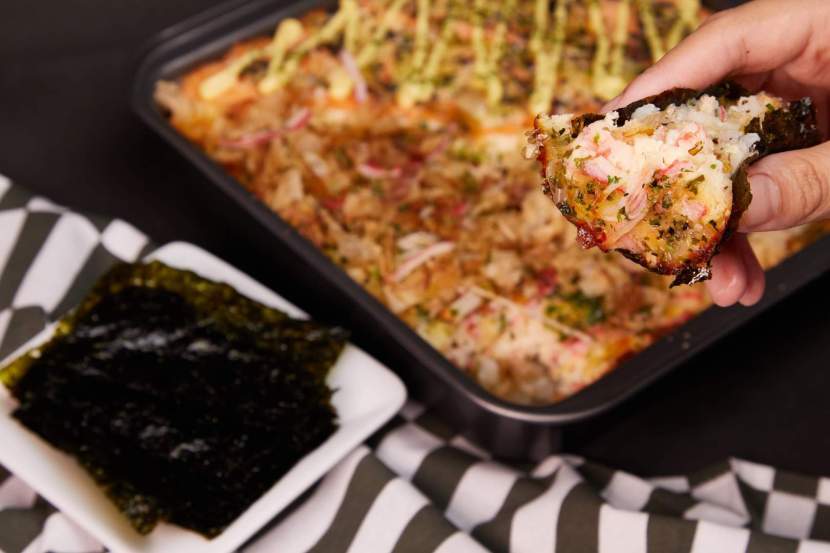 For Christmas brunch, serve up this Japanese-inspired casserole to treat your family to something different. It's a new take on the casserole that ties in with the baked sushi trend that's taken social media by storm.
This casserole consists of salmon and kanibo, which is less filling than meat. The Maya Kitchen refers to it as "deconstructed sushi made of Japanese rice, some fish (in this case, salmon and kanibo), and topped with a creamy mixture." While not difficult to make, it involves a lot of prep work, which is fitting for something that's going on your holiday table.
Check out the recipe for this delicious casserole here.
Christmas Brunch Hotcakes and Waffles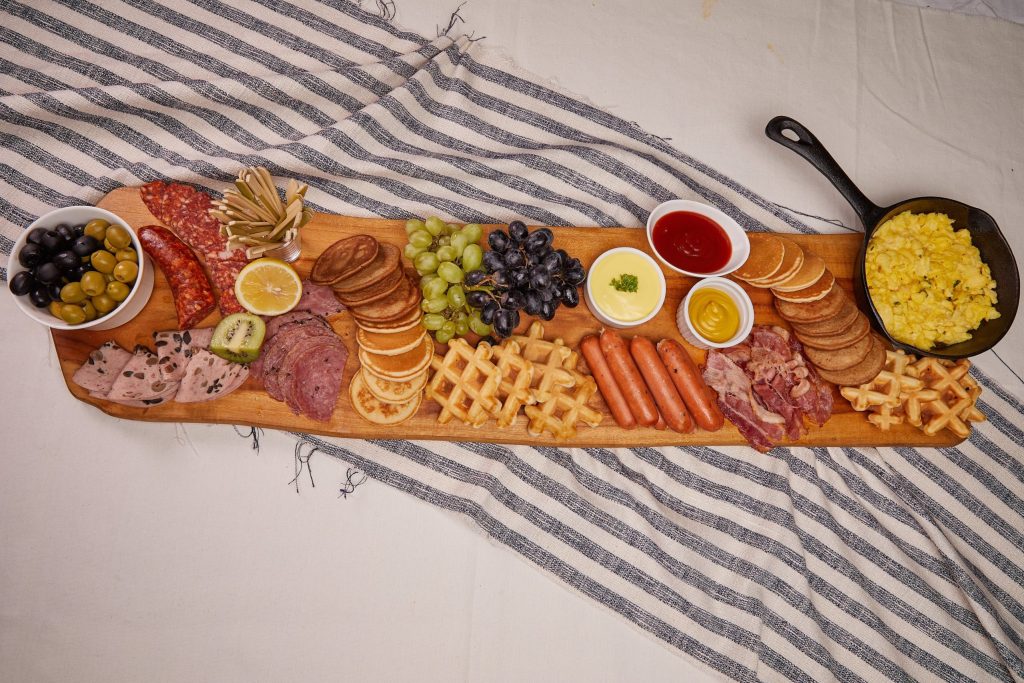 Here's where the breakfast part of brunch comes in. They're everybody's favorite morning staples: hotcakes and waffles. It's a good opportunity to get creative and jazz these up with special ingredients or toppings. Or why not go all out with a breakfast hotcake board? Here are a few recipes that will make great additions to your Christmas brunch menu.
Christmas Hotcake Art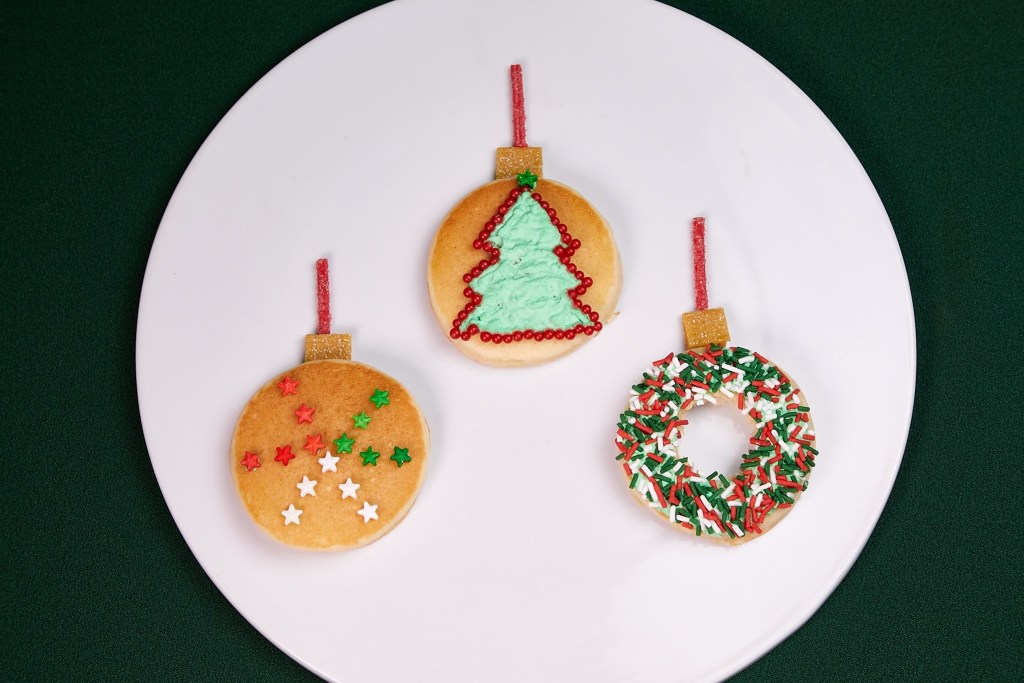 Whip up a batch of the fluffiest hotcakes ever with MAYA Fluffy n' Tasty Original Hotcake mix and let your kids' creativity take over. Prep icing in Christmas colors: red, green, yellow, or more—it's up to you! Then, set out other edible decorations like candy sprinkles or chocolate and fruit candies. Let the little ones decorate hotcakes with holiday symbols like a Christmas tree, parol, or angel, to name a few. Christmas brunch this year may beat out your last Noche Buena!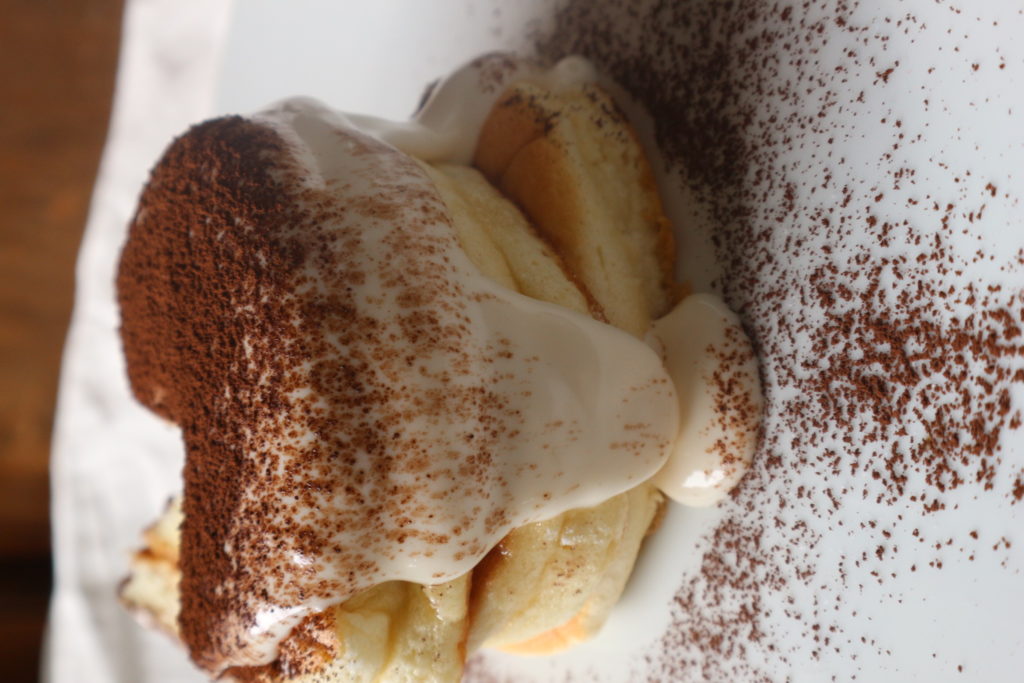 xxx
Ube Cream Cheese Hotcakes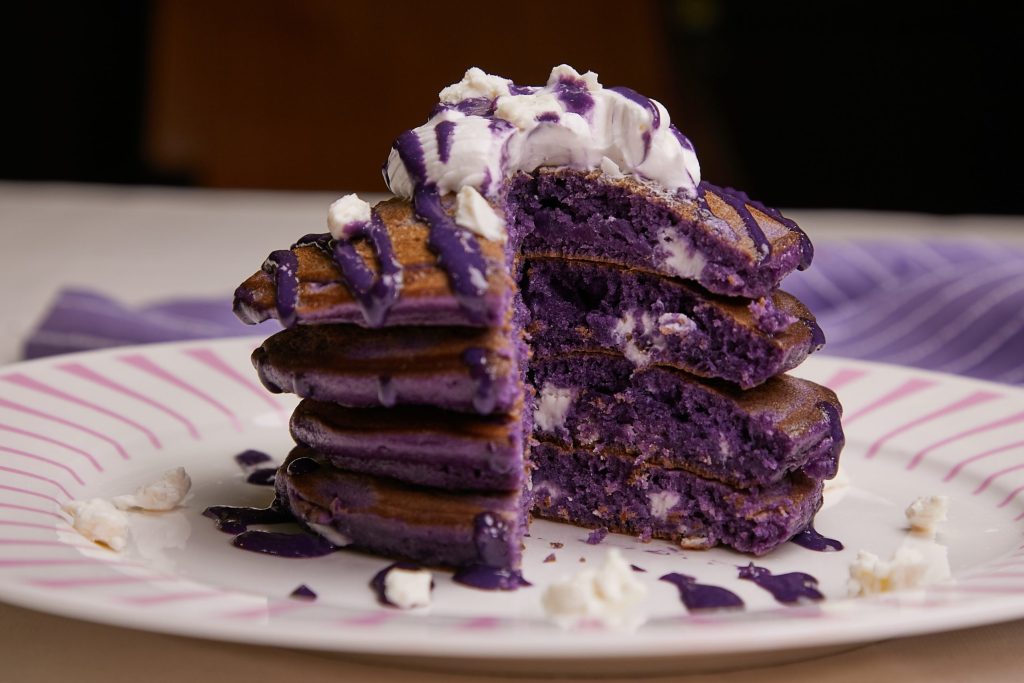 Add a touch of Pinoy pride to your Christmas brunch with these delicious ube (or purple yam) hotcakes. In case you didn't know, the ube trend was all over Instagram in many forms, including cakes, specialty drinks, and even crinkles. To us Filipinos, this so-called trend has been part of our culture for as long as we can remember. It's exhilarating to know that the rest of world has caught on. Make these delicious ube and cream cheese hotcakes to add a bright splash of color (and goodness) to your menu.
Egg in a Waffle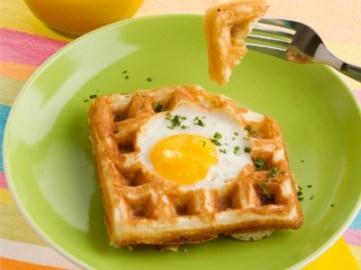 The name of this recipe pretty much sums up what it is. But who knew it could look so pretty and appetizing? It's so easy to make, too!
Christmas Brunch Muffins
A traditional brunch includes muffins, so why not make it part of yours this Christmas? The wonderful thing about this meal is it gives you more flexibility when it comes to flavors. So far, our recipe ideas consist of mostly savory treats. It's important to have a balance in any meal. Muffins are an opportunity to play with textures and flavor. Check out these muffin ideas.
Walnut Raisin Cream Cheese Banana Muffin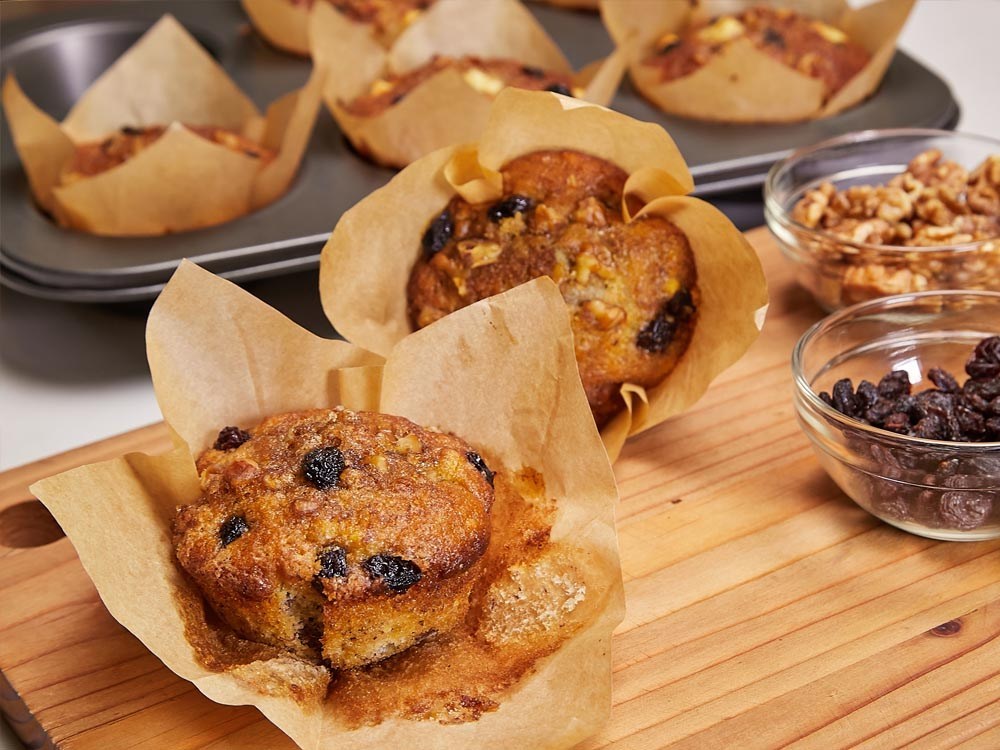 Not only are these muffins delicious, but they pack a ton of healthy ingredients. Walnuts contain antioxidants. Raisins are rich in fiber and are naturally sweet. Bananas are high in potassium and vitamin C. These delicious muffins will make a great addition to your Christmas brunch menu. Plus, they're easy to make!
Chocolate Chip Muffins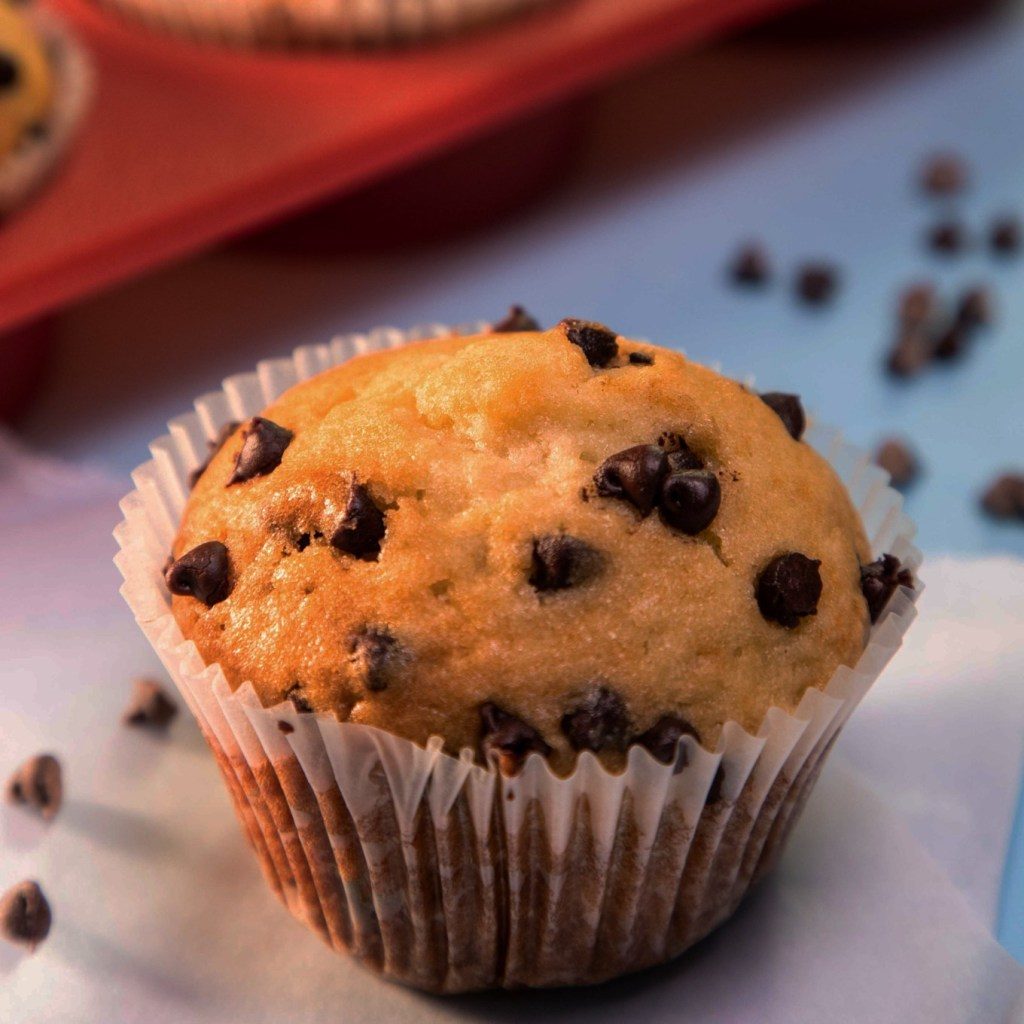 What's Christmas without this classic muffin treat? These add a hint of sweetness to balance out your menu. They're simple yet delicious, and even please those kids who are notoriously picky eaters.
Christmas Brunch Banana Bread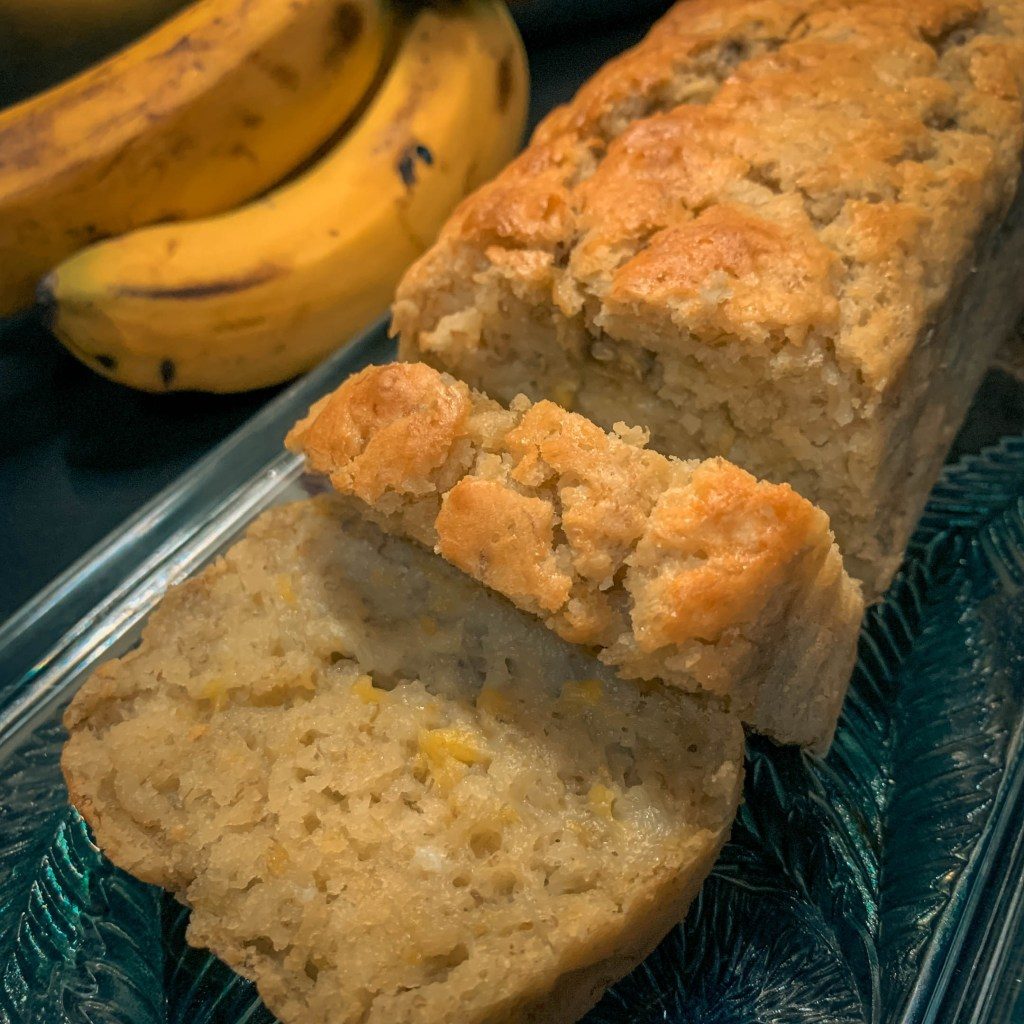 Bread is a staple of any brunch. So, make yours banana. It's easy to make (click here for tips!). Banana bread is incredibly versatile. You can eat it alone or slather it with fruit preserves, and even chocolate syrup. 
Banana Bread Pudding with Rum Sauce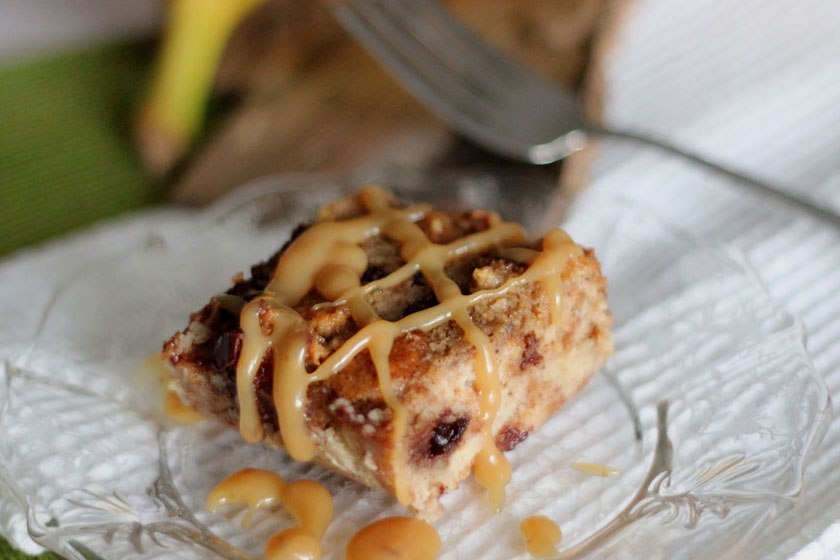 This recipe is basically your Christmas bread pudding with a bit of liquor and a lot of banana to kick off the festivities. Instead of the usual bread, we make things so much easier with MAYA Oven Toaster Banana Cake Mix. Toss in your favorite nuts and drizzle it with your homemade rum sauce. We don't think its likely a loaf will last, so bake two!
Ice Cream Banana Bread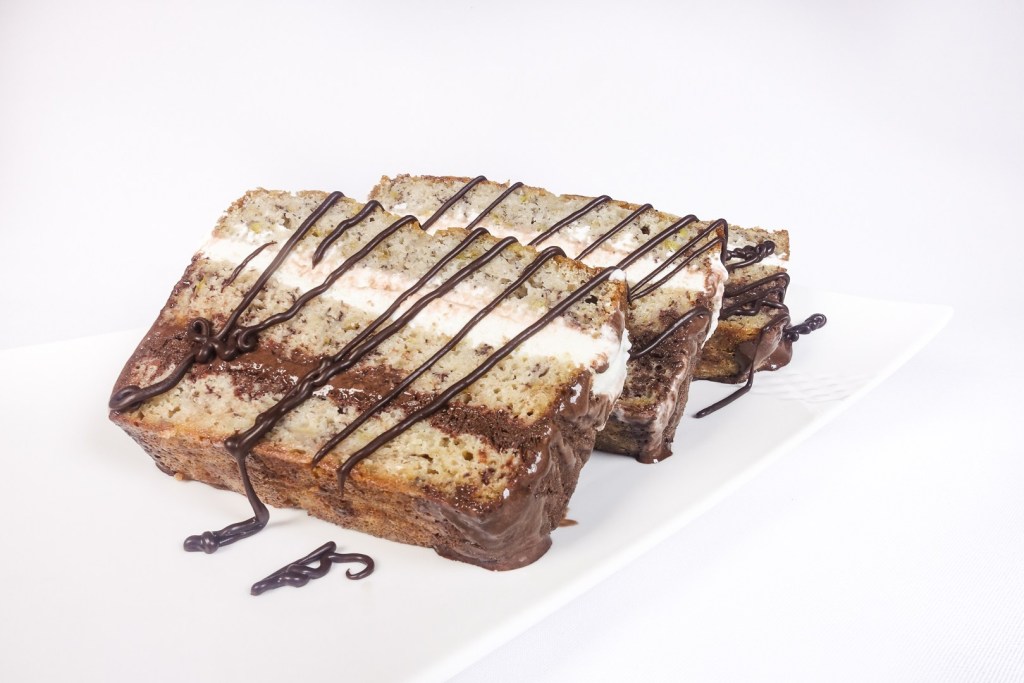 So, the adults get to enjoy a delicious banana bread pudding loaded with rum. What do the kids get? Play fair with this recipe for Ice cream banana bread. It uses vanilla and chocolate ice cream though you could swap them for your favorite flavors. What could be better than layers of banana bread sandwiched with ice cream and drizzled with chocolate sauce?
Christmas Brunch Frittata
Many confuse frittata with omelets, and it's no surprise because they're similar. The main difference is that the former is cooked over low heat. It's also much richer because cream or milk is a must. Not to mention that golden crust you get from baking a frittata in the oven. Though it can be cooked on a stovetop, too, we recommend you bake it instead.
Chorizo Frittata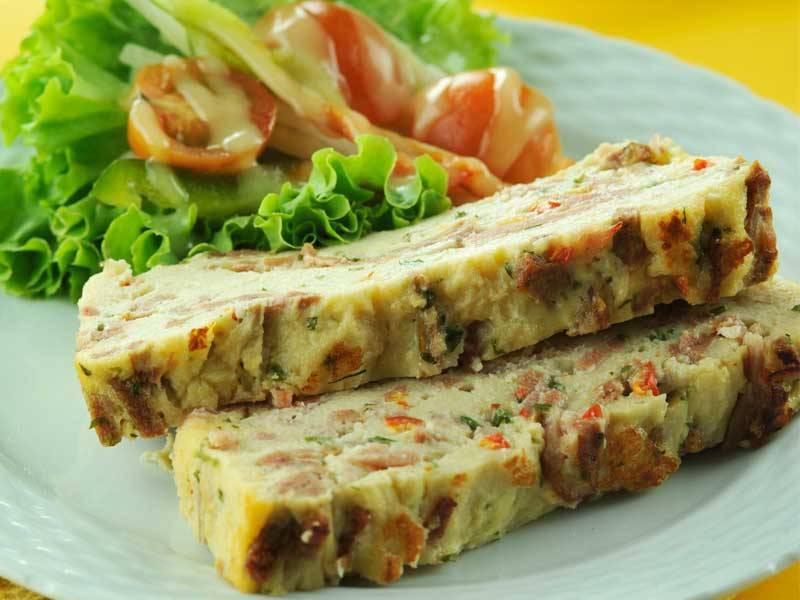 We absolutely love this frittata recipe from The Maya Kitchen because it has a bit of kick. The secret ingredient? Chorizo is also known as Spanish sausage. You can go the traditional route and purchase your favorite variety in the nearest deli. Or, add a little local flavor with Filipino chorizo. You can even experiment with longganisa. Tugegarao, Alaminos, or Lucban—take your pick!
Christmas Brunch Cocktails
Finally, don't forget to serve up some delicious cocktails for the adults. We recommend a Bloody Mary, which is a concoction made from tomato juice, Worcestershire sauce, horse radish, tabasco sauce, and vodka, to name a few ingredients. Add celery salt to the rim of the glass and a stalk to garnish. Another option is the Mexican version, the Michelada, which uses beer instead of vodka.
We hope you these Christmas brunch recipes inspire you to celebrate your Christmas with a twist this year. Share this post if you like the idea of Christmas brunch, and leave a comment once you've tried out any of these dishes.