Just one more month until Christmas! Things are getting hectic as the holidays approach and we're all looking forward to that time of the year where we indulge in our favorite yuletide fare.
Many of us are busy making lists, shopping for gifts, and preparing for Noche Buena. We've got Christmas ham, lechon, and so much more on our minds! And before the Noche Buena or New Year's Eve feast even appears on the table, there's the pre-game before the real eating begins. Filipinos love nibbling on appetizers!
We dug through Santa's bag for bite-sized appetizers and pica-pica recipes you can serve before and after the feast. Because the eating doesn't end until it's time for bed!
These cheese crackers are so crunchy, cheesy, and yummy that a plateful will disappear before you know it. They pack a bit of a kick thanks to some cayenne and smoked paprika powder, while the cheddar cheese gives it a tangy taste. Enjoy them plain or smeared with your favorite spreads.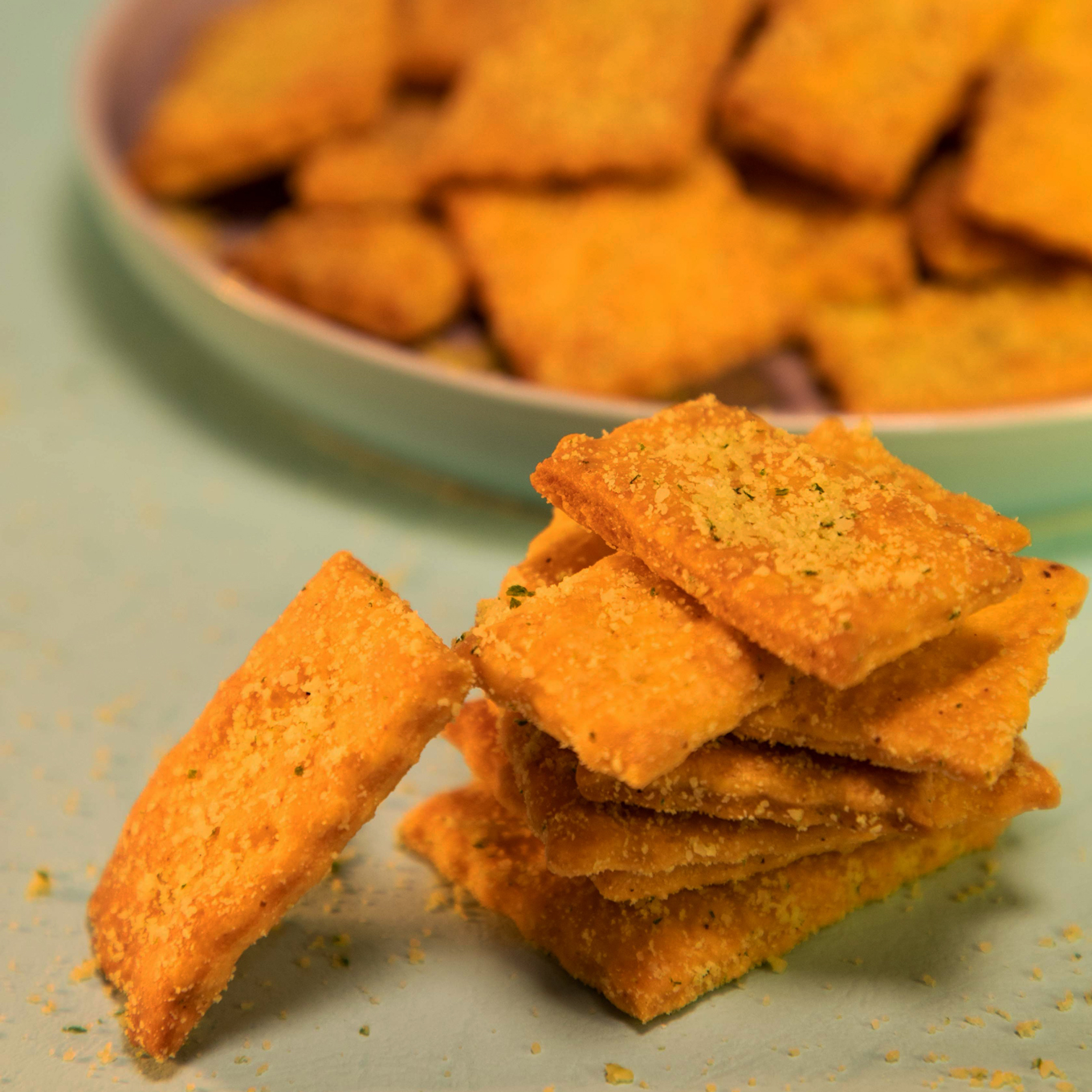 These super delish appetizers consist of light and flaky choux pastry filled with a creamy mixture of tuna and ricotta cheese. These go well with a glass of white wine and great conversation with relatives you haven't seen in a long time. Don't forget to leave some room for the main meal though!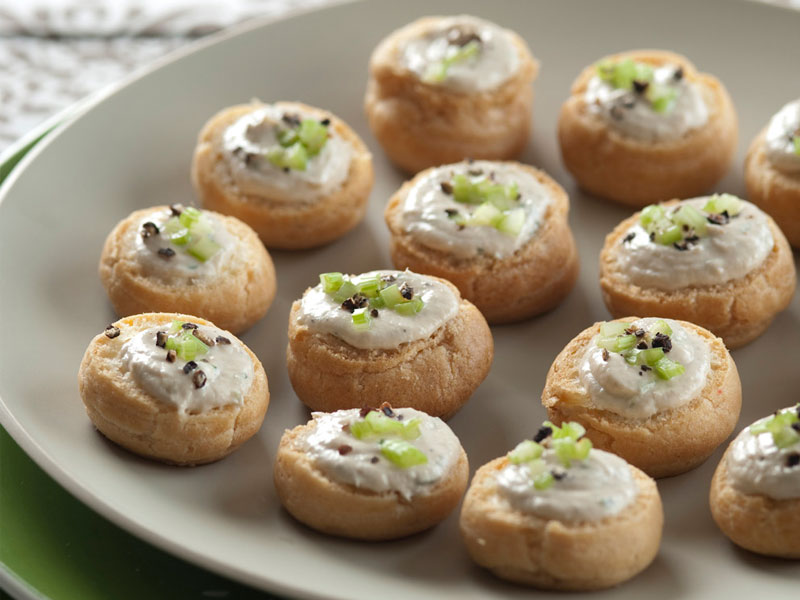 How can anyone say no to pizza, especially these bite-sized buns? Topped with mozzarella, cheddar cheese, pepperoni, ham (we suggest using Christmas ham), and bell peppers, these go great with a beer or two as you spend quality time with the family before the feast.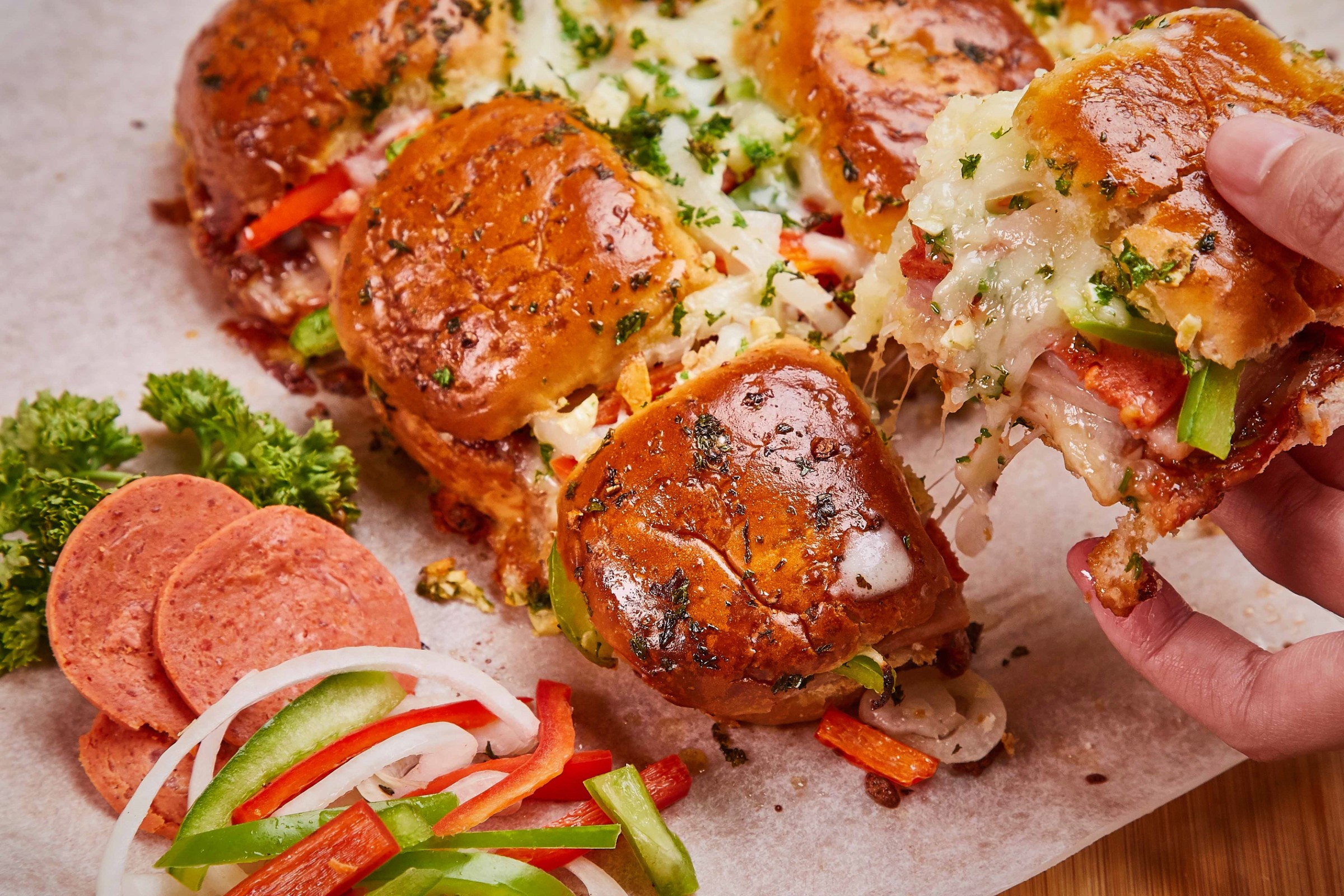 Spice up your spread with these pint-sized goodies. These round bread cutouts are topped with pimiento, pickled jalapeno, and Spanish chorizo. It's a great way to kick off your New Year's meal with a bang!       

You didn't think we would leave out dessert, did you? It's always good to have a balance between sweet and savory, and these heavenly cheesecake cups make a sweet addition to your menu.  Enjoy them after dinner along with other Christmas desserts like leche flan, bibingka, ensaymada, and fruitcake.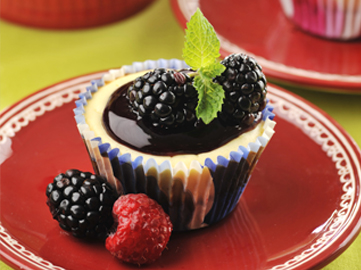 This list is almost like a menu for a 5-course mini meal. So here's an idea: why not host a holiday merienda and serve all of these to your guests? Make sure there's plenty to go around so everyone goes home with a full tummy!
Share your appetizer ideas with the New Gen Baker community by leaving a comment below. As always, we want to know how your baking experience went. Got questions? We're more than happy to answer any you might have. Enjoy!