We believe that one of best things to gift friends and family on Christmas is none other than food. Aside from the fact that everybody loves to indulge during the holidays, nothing conveys the spirit of the season more than a baked labor of love. We'd like to think the sweeter the gift, the more generous your intentions, and that's why we did our research so we could present you with ideas for baked goods that you can give as presents.
#1 Fruitcake
We just love how this baked treat is a Christmas tradition. There are so many surprises that go into it, like candied fruit, nuts, spices. And it's usually drenched in brandy, which means it keeps well after the season is over. In fact, the dried fruit can actually help extend a fruitcake's shelf life, and some can be stored in the refrigerator for up to 6 months!
We're sharing this amazingly delectable 5 Pounder Deluxe Fruitcake recipe from The Maya Kitchen. Our version's got fruits and nuts soaked in brandy, and although the alcohol will evaporate during baking, you may want to keep this treat among the adults.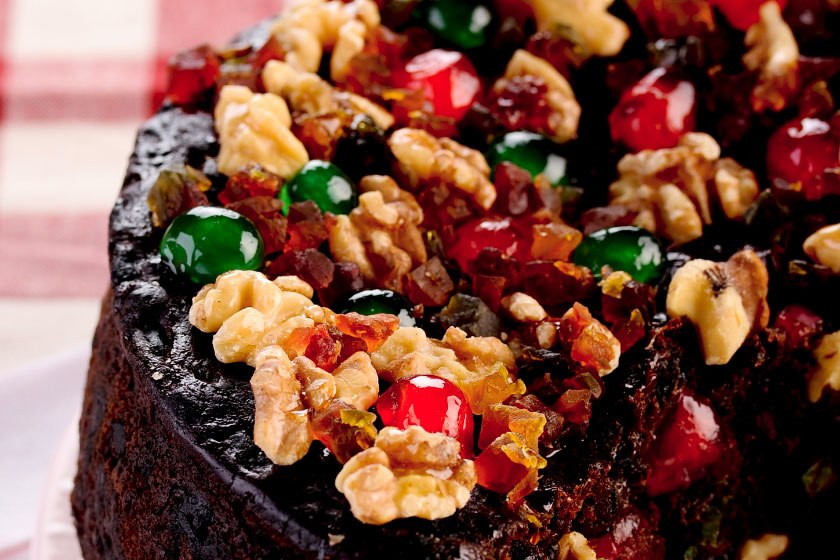 This is a perfect gift to give this Christmas, which will undoubtedly be appreciated up until the New Year.
#2 Flan
We enjoy our flan in the Philippines. This creamy and custardy dessert is made up of eggs and milk with a layer of caramel glaze on top. It's enjoyed all throughout the year, but it is also part of the Noche Buena tradition.
If you're baking this as a gift, we recommend making it the same day you'll be giving it. Being made of milk and eggs means that it won't keep the way fruitcake does.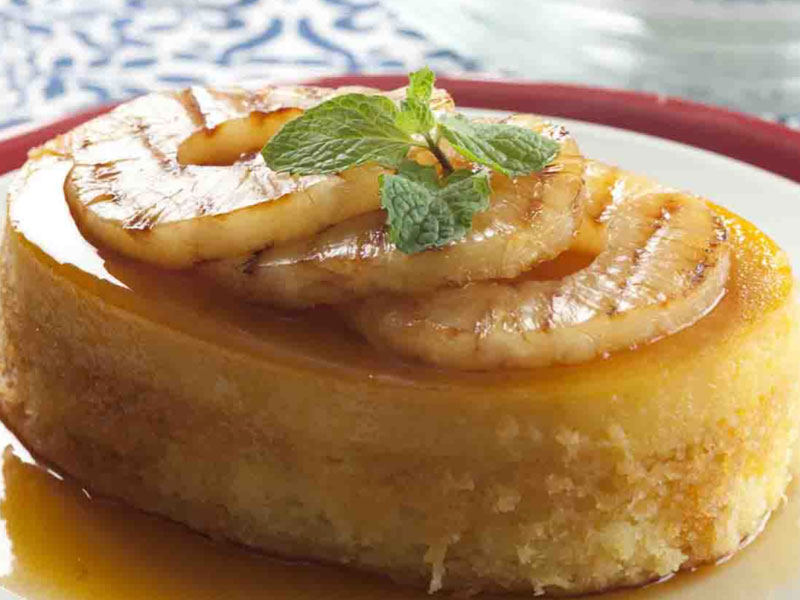 This recipe for Buttercake Pineapple Flan is our unique take on the traditional dessert, with a layer of butter cake and pineapple juice for that Christmas in the Tropics flavor. Don't forget to garnish with pineapple slices!
# Crinkles
Bite-sized and oh-so-good chocolate crinkles are the perfect treat to leave out for Santa on Christmas Eve! Who doesn't love these moist, fudge-filled cookies?
Chocolate crinkles originated in the West, but this hasn't stopped Filipinos from choosing this particular cookie to give away as Christmas gifts every year.  
Chocolate crinkle dough is rolled in confectioner's sugar that gives it its powdery look and causes cracks to form in the cookie when it's baked. That's why they're called crinkles; because they're crinkly!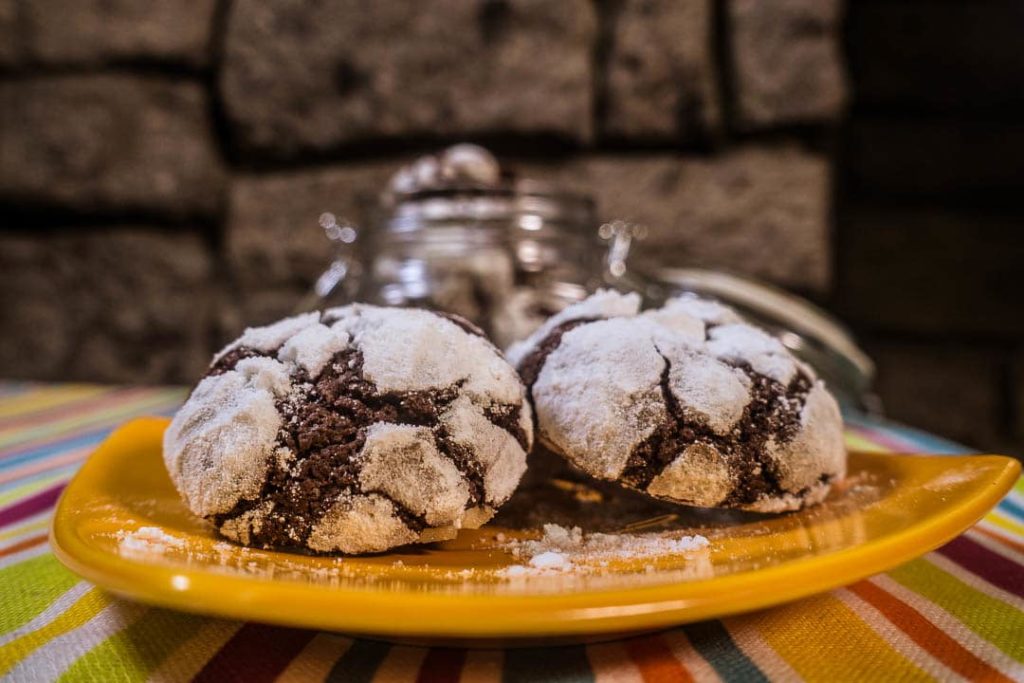 We think you'll love our recipe for chocolate crinkles because it has that extra Christmas touch. Instead of confectioner's sugar, these cookies are dripping with red and green sprinkles—the colors of the holidays! Plus, they are super duper easy to bake because MAYA Chocolate Crinkle Mix does all the hard work for you. Quick, delicious, and pretty, these cookies will be a hit for those on your gift list.
We hope you enjoy baking and giving away these treats for the holidays! Let us know by leaving a comment below.