Here's What Ube Is and Why it's Trending
What was once a native Filipino delicacy, ube is now all over Internet. Foodies from all over the world are creating meals and desserts out of our favorite purple yam and sharing their mouth-watering images. If you haven't experienced its distinct and delicious taste, we've dedicated this post to everything you need to know about ube, including NewGen Baker recipes you're sure to love.   
What is Ube?
Ube is simply the purple colored variety of sweet potato, and its shades range from light purple to violet. Although commonly confused for taro, they aren't one and the same, but they are both staples of the Filipino table.   
Just like the regular sweet potato, it's a starchy food rich in complex carbohydrates, Vitamin C, and potassium, which translates to a high nutritional value!
It's a bit hard to describe what it tastes like. Although similar to sweet potato, it's less sweet with an added subtle and unmistakable flavor. You may even describe it as being a little nutty.
What Kind of Dishes are made with Ube?
Ube cakes have been trending online for some time all over the world. They imbue every dessert with that exotic purple color that makes for Insta-worthy shots worth hundreds of thousands of likes.
In the Philippines, cooking with ube has been around for as long as we can remember, and it all starts from making ube halaya, also known as ube jam. It is used as a base for some of the more popular ube desserts, including ice cream, halo halo, bread, and cake. You can even enjoy it on its own!
Making the halaya consists of mashing the yams after boiling them, then combining the lump-free mixture with milk and sugar and cooking it over low heat.
Next, we'll give your our most popular recipes so you can start enjoying the taste of purple yam in a variety of ways!
NewGen Baker's Ube Recipes for Your Oven
Baking with ube has been a long-standing tradition in our kitchen. Sharing these recipes with kids, teens, and their parents has been an absolute joy, and we've come up with a whole lot of ways for you to enjoy it. If you're a first-time baker, make sure to check out our Beginner's Guide. Enjoy our tried and tested dishes!
Ube Cheese Pan de Sal
Ube and cheese are a classic Filipino combination that will definitely tickle your palate. If you're missing the taste of home, try our Cheesy Ube Pan de Sal. It brings together your favorite flavors and evokes memories of your neighborhood panaderia. The key ingredients of this recipe are ube halaya and parmesan, cheddar, and cream cheese.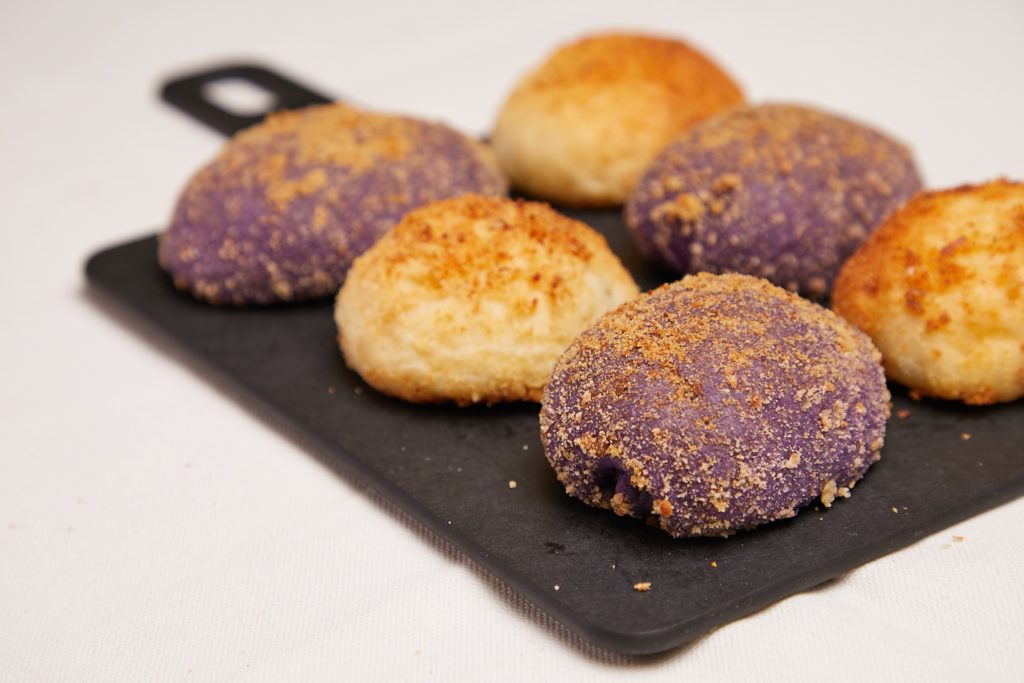 Another variation of Ube Cheese Pan de Sal is our Cheese Bread with Ube Filling. It's the reverse of the former with the halaya as the filling in light and heavenly pieces of cheese bread.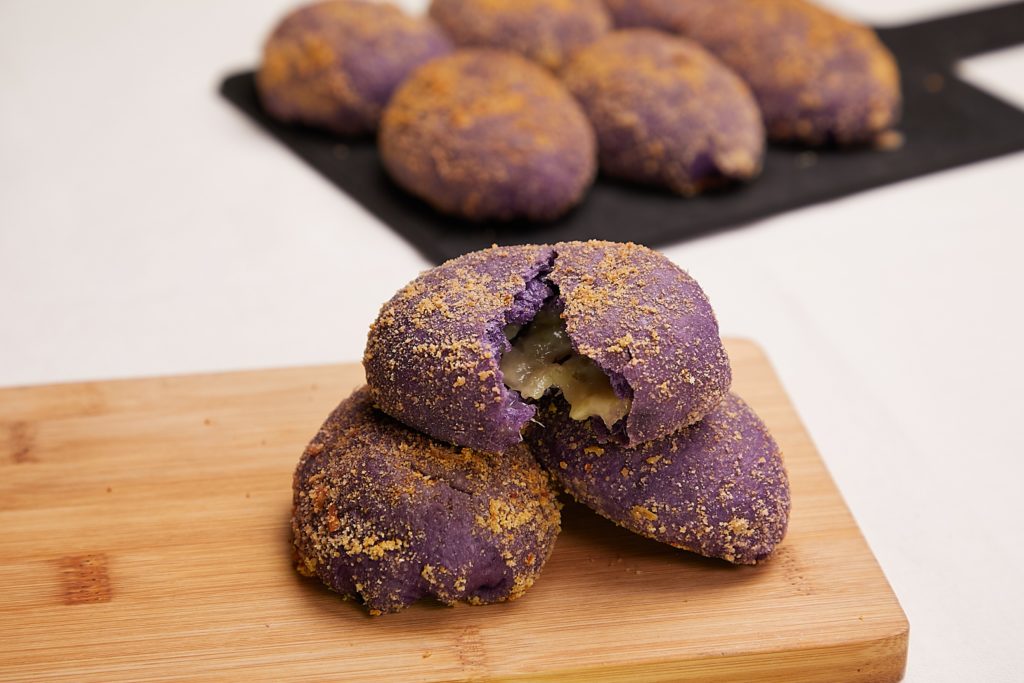 And here's one more purple yam-based bread recipe: our Ube Cheese Spanish Bread. Our version of this soft roll with sugary and buttery filling takes it to the next level with some purple yam and cheese. Yum!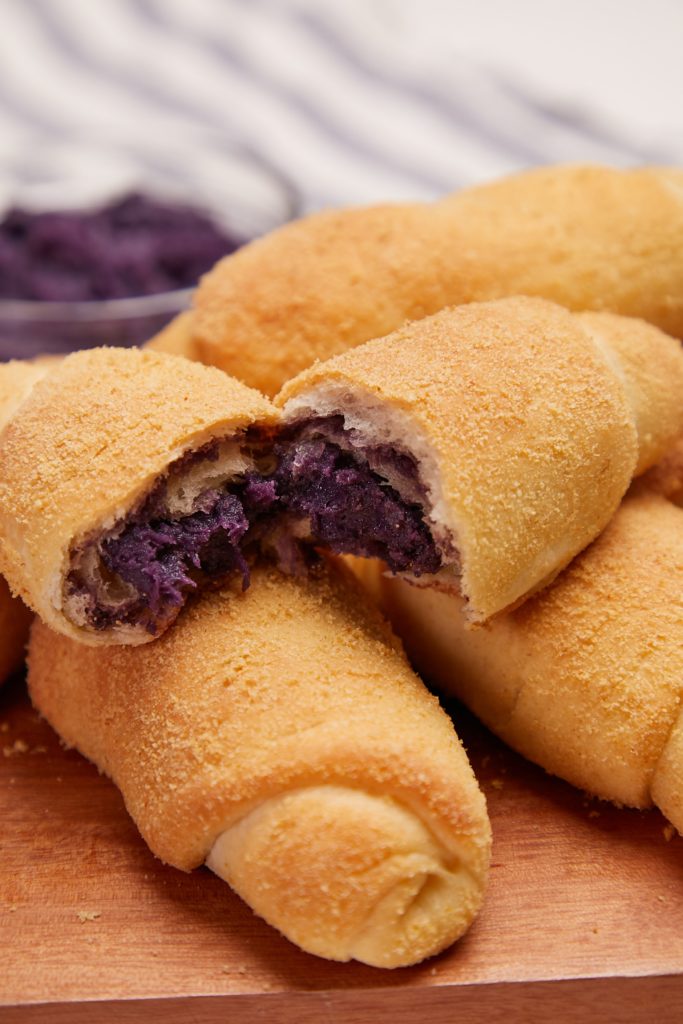 Ube Leche Flan Cake
We kick the traditional ube cake up a notch by combining it with another Pinoy favorite: leche flan! Our mouthwatering recipe shows you how to make a light and fluffy ube sponge cake layered with rich and creamy leche flan.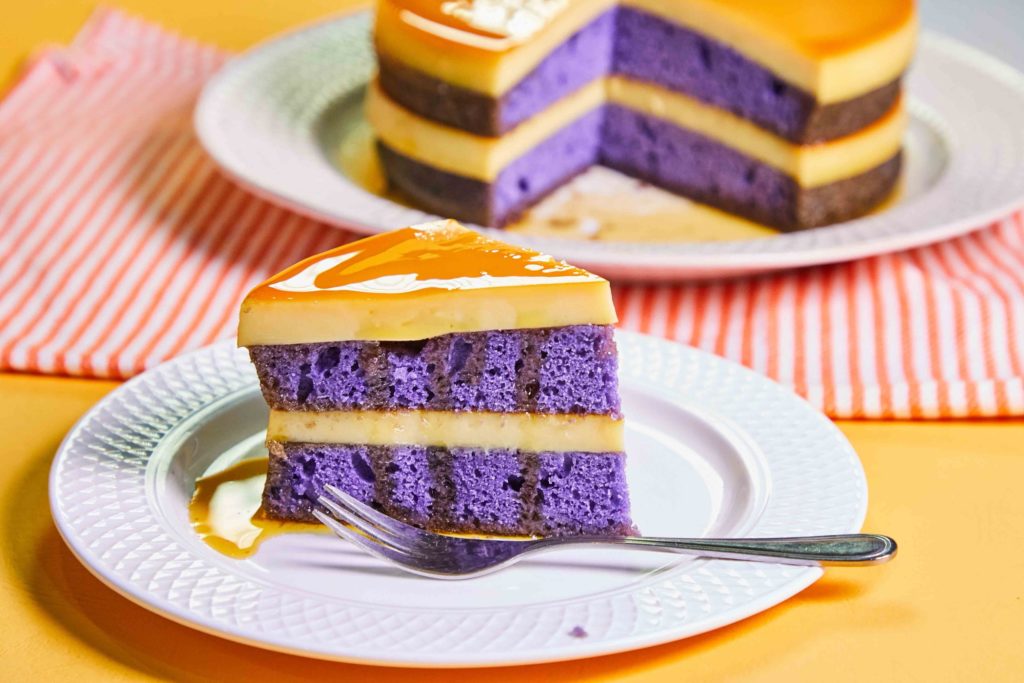 Ube Cream Cheese Hotcakes
Purple yam for breakfast? Why not? There are so many hotcake varieties, we wonder why this hasn't become a hit sooner. All this simple but delicious dish needs is Maya Original Hotcake Mix Fluffy n' Tasty, cream cheese, and of course, ube.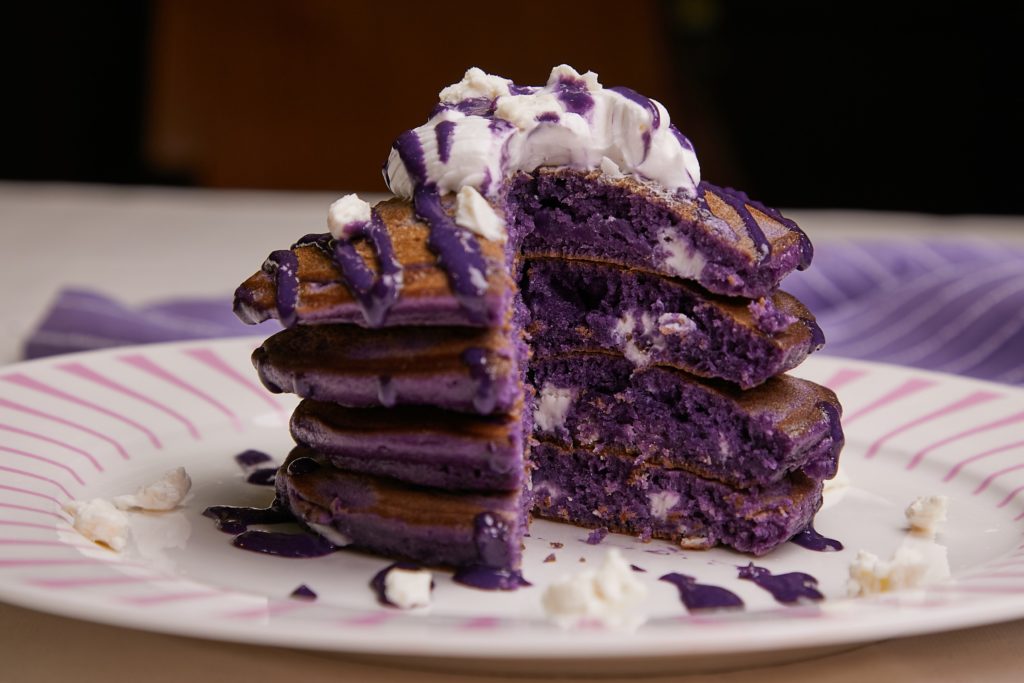 If this post helps you discover how delicious ube truly is, share it with your friends and family. We would love to hear about your ube baking experience, too. Just leave us a comment below!