Brunch is the happy medium for those who either wake up too late for breakfast, or too early for lunch. So why not combine the two? In fact, many Filipino families have adopted this meal, especially on Sundays. It's a great way to start your day after sleeping in on the weekend. Spend time with your family and friends doing by something everyone loves—eating good food.
Typically served around ten in the morning to one in the afternoon, brunch can also include cocktails so guests can unwind and enjoy each other's company over a drink or two. Rice isn't usually served, but don't let this stop you from putting it on your menu. Brunch isn't exactly a stickler for the rules.
We believe anything involving yummy eats is worth a try, so we put together some of the best dishes for the perfect brunch menu.
#1 Japanese Inspired Muffins
Muffins are typical brunch fare, and our recipe adds a distinct Asian flavor to the meal. Nori, or seaweed, gives it a Japanese twist with its strong, appetizing flavor. In fact, its artificial version, MSG, is often used to make food more flavorful.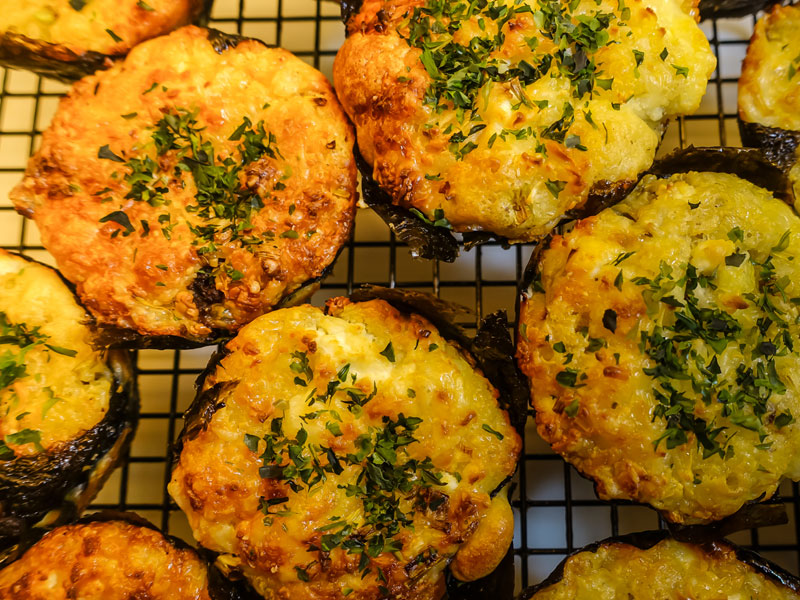 Spring onions, ground beef, and goat cheese make this a filling and delicious dish that's super easy to eat!
#2 Bacon Broccoli Quiche
There's something undeniably comforting about quiche, and this recipe is no exception. The bacon makes it a breakfast dish, while broccoli makes it wholesome and healthy. Throw in some yellow bell pepper to add even more color and top it off with a delicious helping of gruyere cheese.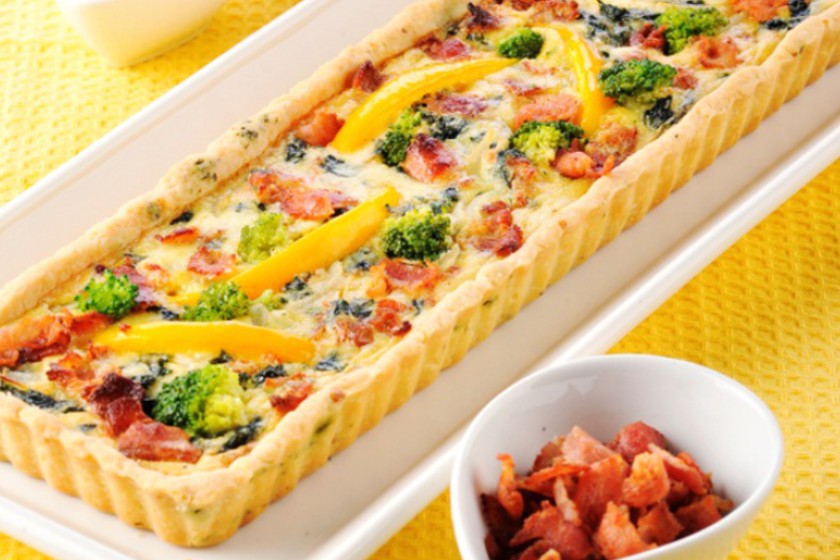 #4 Eggs Benedict Whole Wheat Crepe Breakfast Cups
Play up the breakfast factor of your brunch with these breakfast cups from The Maya Kitchen. Nothing says "brekky" better than Eggs Benedict. These are made with Maya Whole Wheat Think Heart Pancake Mix for a fiber-rich meal. Add bacon or ham to make it extra savory.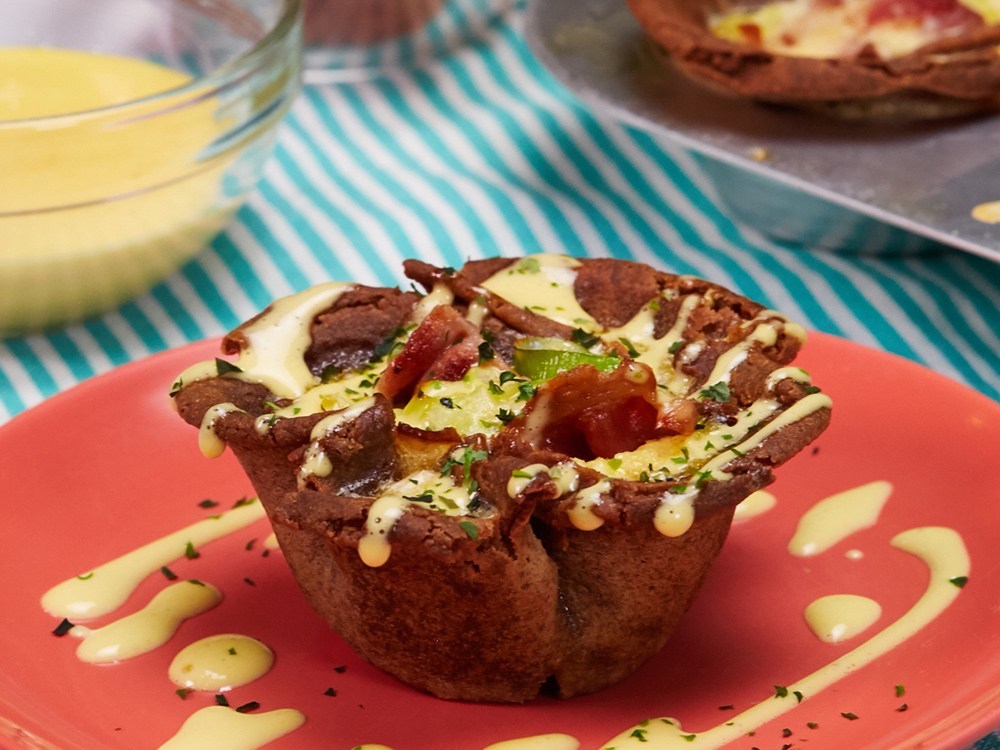 #5 Mango Queso de Bola Tarta de Queso
Serve up something sweet and fresh with our mango cheesecake. It will blow your guests away with its sheer goodness. To make things even more interesting, we added a Filipino cheese favorite, Queso de Bola, to the list of ingredients.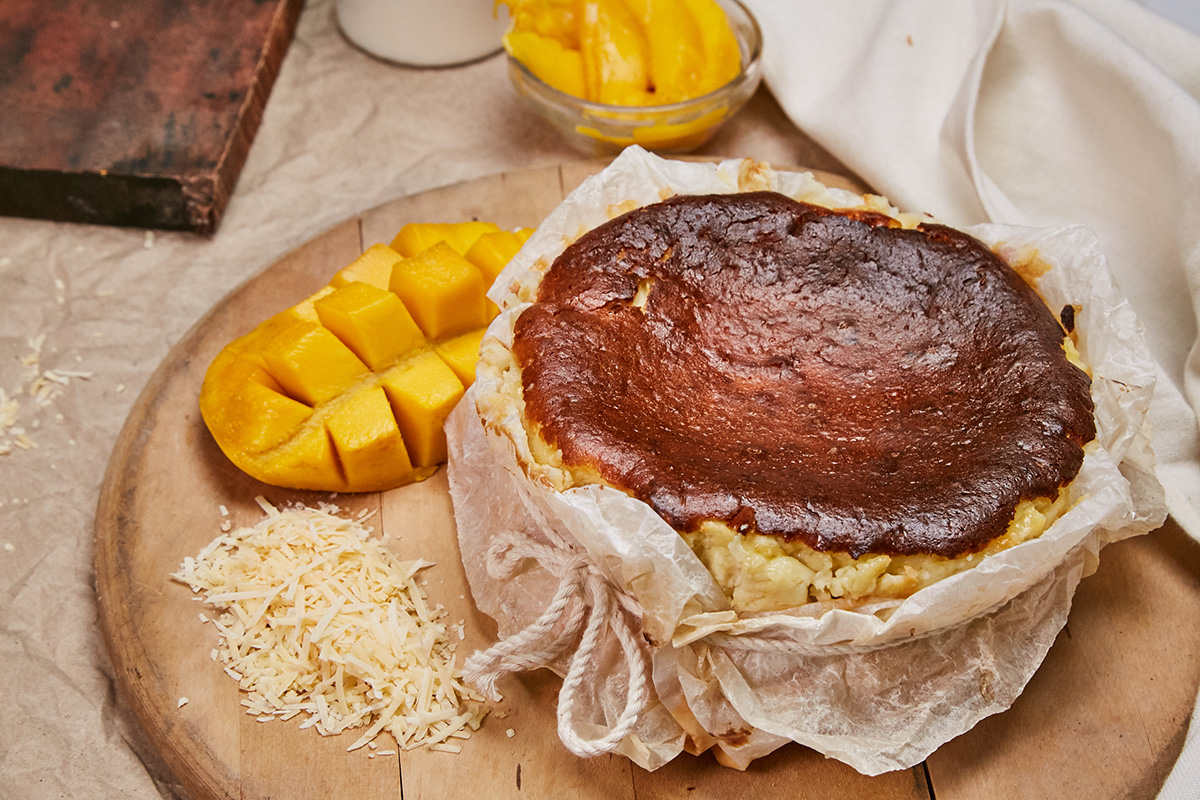 #6 Cocktails         
Finally, what's brunch without cocktails? Enjoy some pineapple goodness with a well-made mimosa mixed with rum or triple sec. Or opt for a classic Bloody Mary. It's almost a meal on its own, made with tomato juice, Worcestershire sauce, vodka, and horse radish. And don't forget the celery stick! You can also use your family's secret recipe for Sangria; a sweet punch with brandy.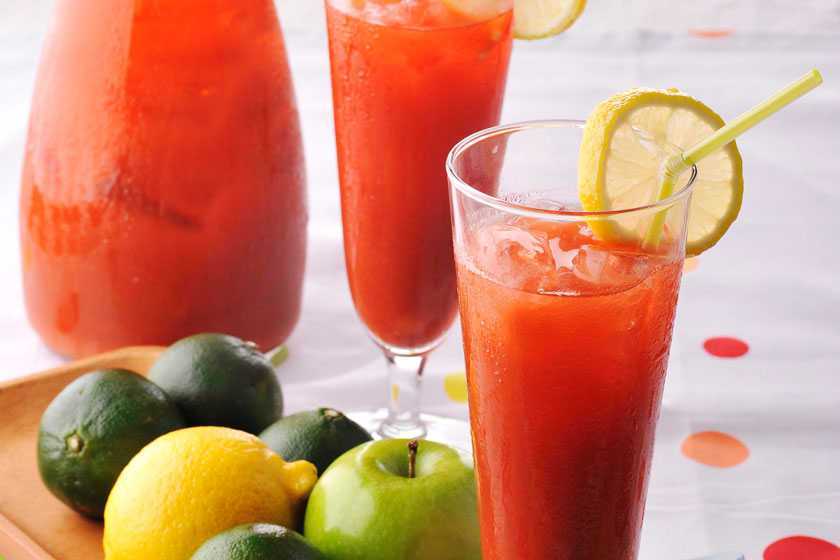 For kids, we recommend The Maya Kitchen's Power Booster Juice, made with real fruit and honey. It's a healthy and delicious non-alcoholic beverage everyone can enjoy!
If you've never hosted a brunch, then now is the time. We hope this menu helps you out, so let us know how these recipes worked out by leaving a comment below.