Ever meet someone who didn't love hotcakes? We haven't either! That's because it's a nutritious and delicious breakfast that can really kick start the day. In fact, hotcakes contain a variety of vitamins and minerals, like magnesium, zinc, and iron, as well as vitamins C, B-6, and B-12. And that's just to name a few!
Making hotcakes is already super easy to make, so we're taking things up a notch to make things more interesting. We're giving you some awesome snack ideas that use Maya Hotcake Mix to make prep work a breeze.
First up is our Easy Pancake Parmesan Souffle. Now you almost never hear the words "easy" and "soufflé" in the same sentence. But while soufflé is a notoriously tricky dish to make and has baffled many cooks time and time again, Maya Complete Hotcake Mix takes all the hard work out of this recipe.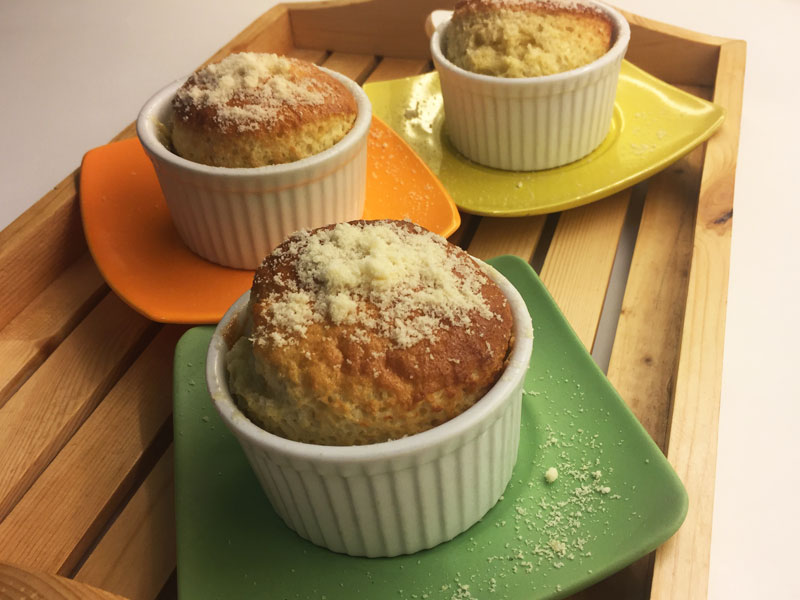 You're going to need to work the oven so you might want to ask your parents for some help. This is a great opportunity to practice your mixing skills. And if you have an electric mixer, that's even better.
Just follow our easy instructions and we promise you're going to love these cheesy, light soufflés for merienda!
Next up is our Puto Pao. Our list wouldn't be complete without a classic Filipino favorite. This time you'll be using Maya Quick & Easy Complete Hotcake Mix to make it… well, quick and easy!
All you need aside from the hotcake mix is water, cheese cubes, and salted egg, and you're pretty much set! And just like traditional puto, you'll need a steamer. Use an electric one so it's easier. All it takes is 15 minutes, and you'll be ready to serve these during family snack time! We're sure your titos, titas, lolos, and lolas will appreciate your making one of their all-time favorites!
Finally, we're happy to present our recipe for Egg in a Waffle. There's no guesswork here because the name means exactly that.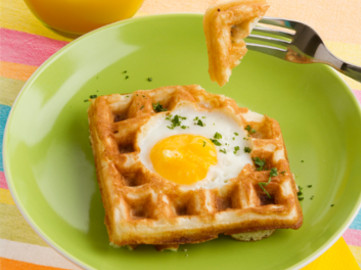 Ever heard of the English breakfast favorite Toad in a Hole? The traditional recipe calls for sausage, while the basic one turns out slices of bread with happy fried eggs buried in their center. Our recipe is similar except that we use waffles instead of bread! Yum!
To make the waffles, you'll need Maya Original Hotcake Mix, eggs, vegetable oil, and water. How no-fuss is that? If you want a more complete breakfast dish, try mixing in some ham or bacon and parsley into the batter.
When the waffles are a light brown, take a glass or a cookie cutter to punch a hole in the center of each waffle.
Heat up the skillet, add a pat of butter, then put your waffle in. Next, crack an egg right into the hole and cook until the yolk is soft. It's perfect for a snack or breakfast treat.
We had so much fun baking and eating these recipes when we test-drove them. We hope you do too!