Gourmet cupcakes make the perfect holiday gifts. They're super yummy and sure to impress. In fact, you might want to add a short description in your Christmas cards before handing these goodies out.
But what makes them gourmet? The key lies in quality ingredients, and because of this, they're likely made in smaller batches. Presentation is also part of the gourmet cupcake criteria, that's why they require more work than usual, but the extra effort is well worth the scrumptious results. So get ready to max out your creativity and frosting skills!
We scoured the Internet for really fabulous gourmet cupcake ideas you can try just in time for the holiday madness.
#1 Peach Mojito Cupcakes
The name itself is enough to make anybody go crazy with anticipation. But guess what? There's no alcohol involved so the kids can enjoy them, too.
Peaches are hot commodities, as they can't be grown in our climate. You can easily use canned peaches, but if you want to go the extra mile, check your local grocery. You might just get lucky!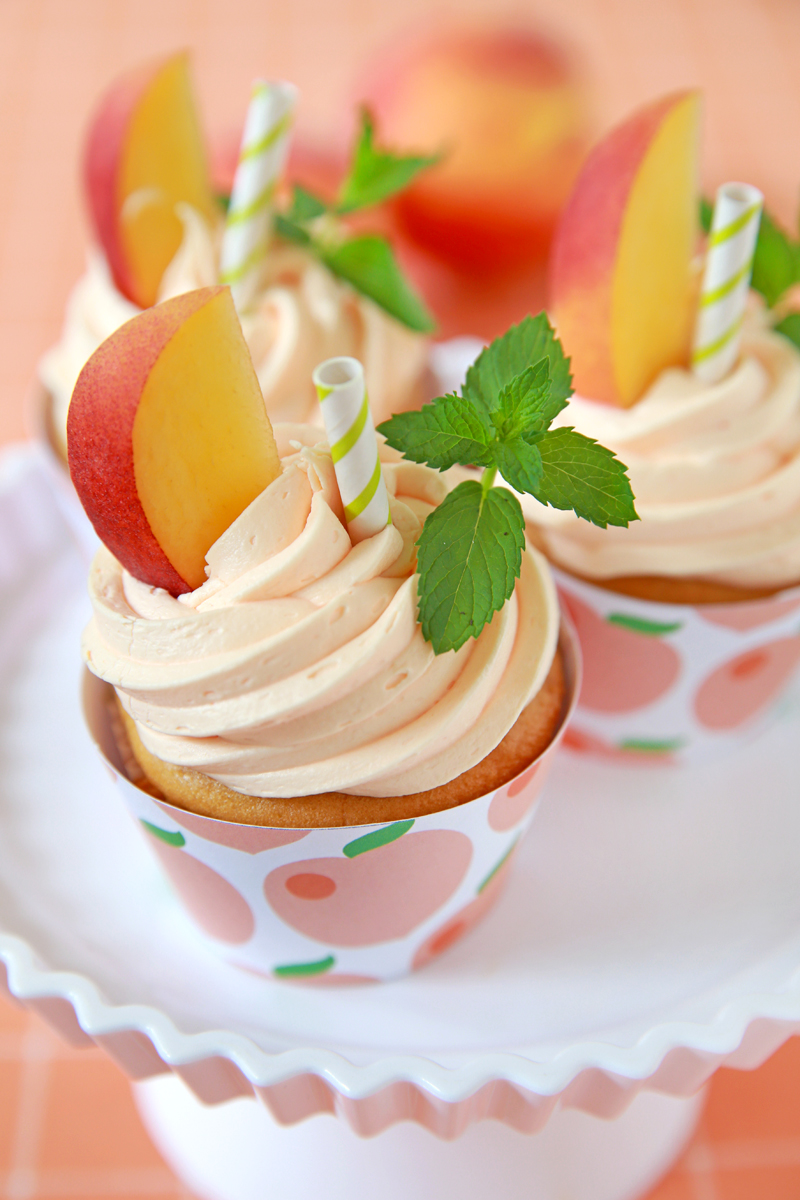 This fantastic peach mojito cupcake recipe from Pizzazzerie has a few secret ingredients thrown in like buttermilk, lime, and mint extract. Mommypotamus teaches you how to make mint extract at home.
The lime and mint give these delish cupcakes that Mojito taste. If you're feeling adventurous, go ahead and add in a bit of mojito mix.
#2 Dark Chocolate Orange Cupcakes
Dark chocolate and oranges are an unusual yet delightful combination!
We scored this divine recipe from Cook'n. It calls for orange zest and unsweetened cocoa powder, and we suggest using Ghirardelli to make it undoubtedly gourmet!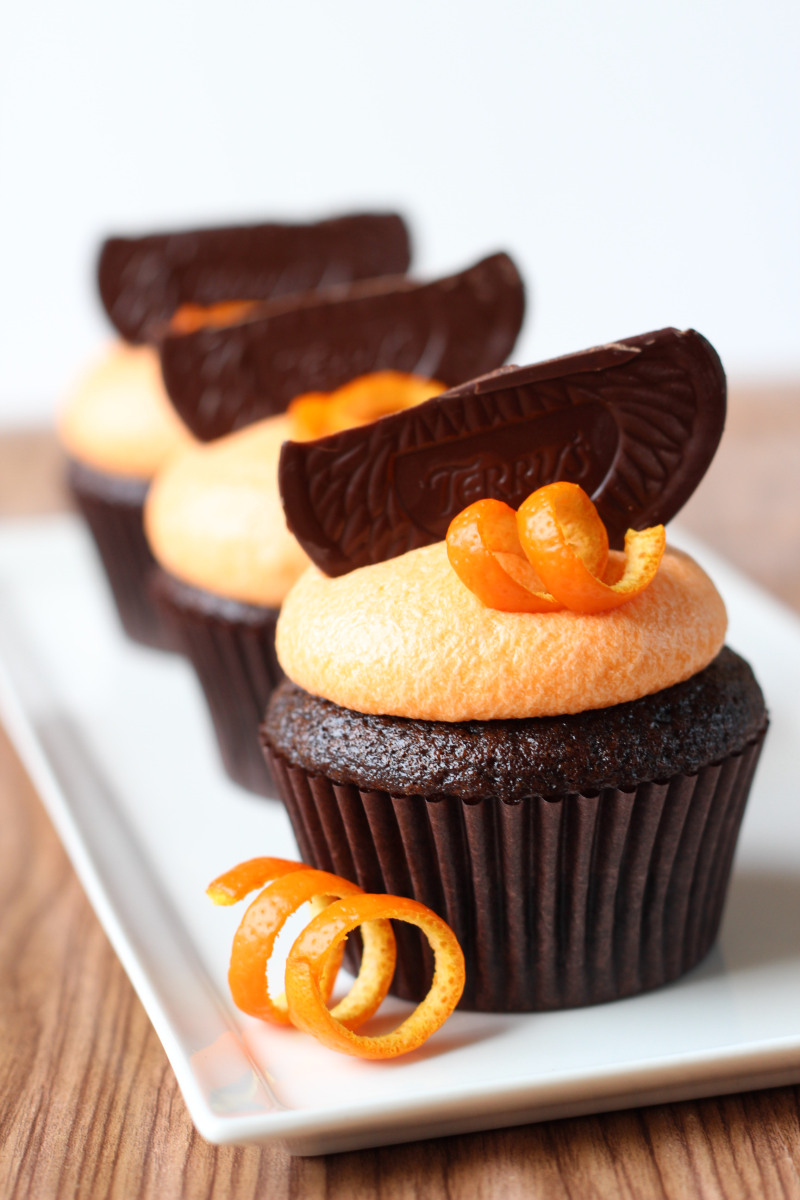 These cupcakes are so beautiful to look at. The cupcake itself is a rich dark brown, and the frosting is a cheerful orange. If you happen to have Terry's Chocolate Orange on hand, add a slice to garnish. You may not find it in stores, but you can probably get it online.     
#3 Stout Cupcakes with Chocolate-Covered Pretzels
These gourmet cupcakes from My Baking Addiction pack a double punch with your favorite espresso powder and a good bottle of stout (we love Murphy's). You can find the powder in baking supplies stores or you can also make your own with this recipe from Bright-Eyed Baker.
This recipe also calls for semisweet chocolate for the ganache and yes, chocolate-covered pretzels and sea salt for the garnish. Does that sound gourmet or what!?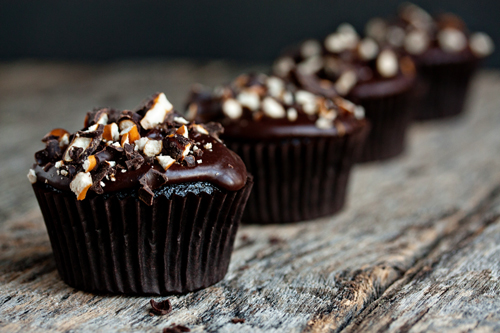 These gorgeous cupcakes are just the right combination of sweet and salty. You and your friends can enjoy them with coffee during the day or pair them with brewskies at night!
Gourmet cupcakes do take a fair amount of work and ingredients sourcing, but that's all part of this baking challenge. One thing is for sure, yours is the gift that everybody will be talking about until next Christmas!
We can't wait to see how these recipes turned out. And if you have any gourmet cupcake ideas you want to share with our other readers, leave a comment below!