I am Venus April Grace Soriano, a licensed financial advisor, cosplayer, young entrepreneur, Youtuber, public speaker, and host. I'm also an event organizer, online writer, and a fashion/photography/beauty enthusiast.
I also do SFX makeup for some of my clients and during my free time. I love writing novels and love stories online, and my last novel reached 1.2 million reads worldwide.
Even though I'm into a lot of things, I always see to it that I make time for my love of baking. It plays a huge role in my life and it's something that I just can't set aside.
I started baking after I finished my first 4 months (Basic Cooking Fundamentals) in Culinary Arts way back in 2013.
I have always loved the idea of baking since I was a kid. But then, we didn't have an oven before. I actually started baking using a mini oven toaster that my mom bought to make toasted breads. I began with quick, easy, and basic recipes, and I have always loved the idea of coming up with my own mixes.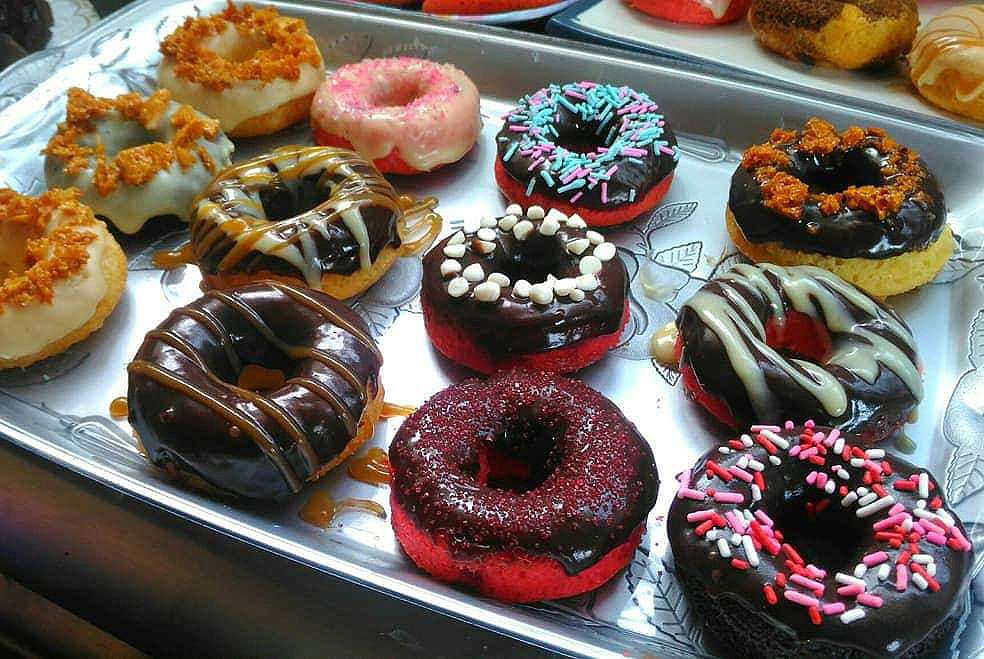 My baking inspiration… Hmm… I have always adored the style of my baking instructor, Ma'am Dada, when I was still studying Culinary Arts. She was the one who taught me that baking is not as easy as it seems, but what makes it worth it is the feedback from people around you or your customers, and the improvements, experience, and skills that you acquire along the way.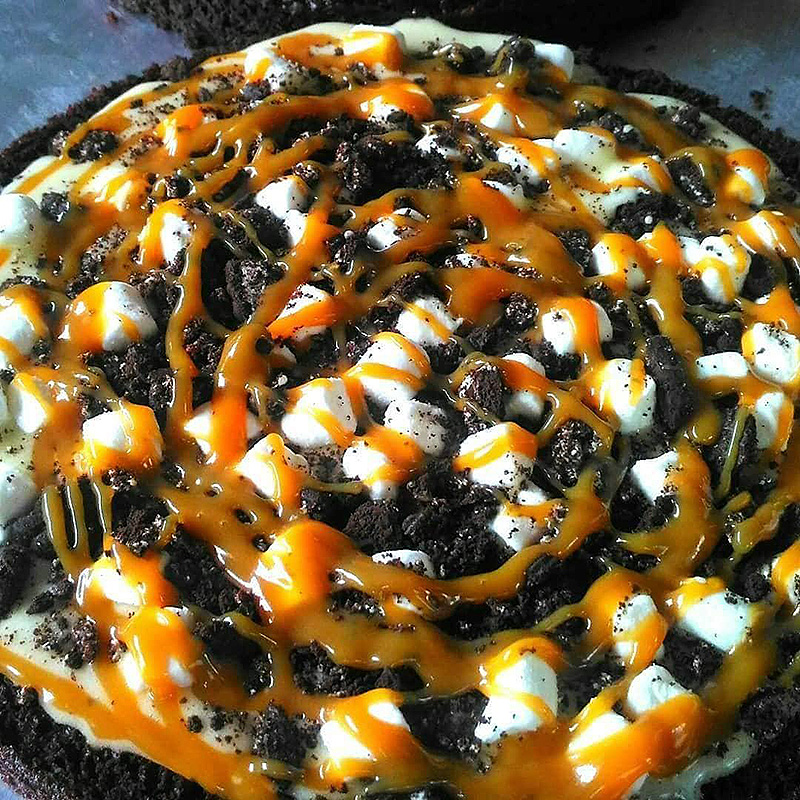 I bake once or twice a week. My schedule is pretty jam packed every day so I usually start baking at 7pm when I get home and finish at around 8am and head straight to my deliveries at around 10am. Yes, I am up all night whenever I bake. I will sleep in the afternoon inside my car after I finish delivering the orders before heading to a business or client meeting.
My signature product is Bibingka Donuts!
It is technically the Christmas rice cake or so called "bibingkang galapong" that we usually see being sold beside churches during Christmas season along with Puto Bumbong. It has fresh coconut meat, salted egg, cheddar cheese, topped with muscovado sugar, melted cheese and butter, sprinkled with desiccated coconut in a baked donut form. I came up with the idea last December, but I just started selling it last February together with my unique mini cakes and baked cake donuts (my mini cakes and cake donuts are made from Maya Decadence Yellow Cake Mix and it is one of my very best sellers).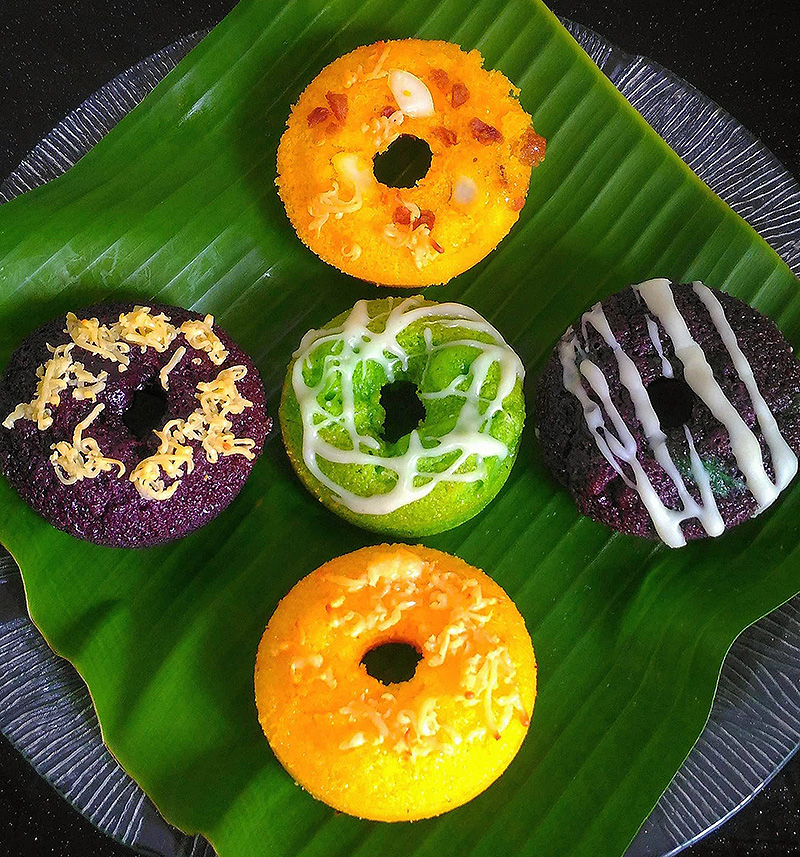 Some insights I learned along the way:
a.) Bigger ovens are great investments and they save time.
b.) Avoid putting too much sugar or adding more than what your recipe calls for in your baked goods. I kind of noticed that the sweeter your products are, the less people will actually like to order more or re-order from you because very sweet products tend to be "nakakaumay" for most customers.
c.) It is very helpful to read baking tips and to watch baking videos online.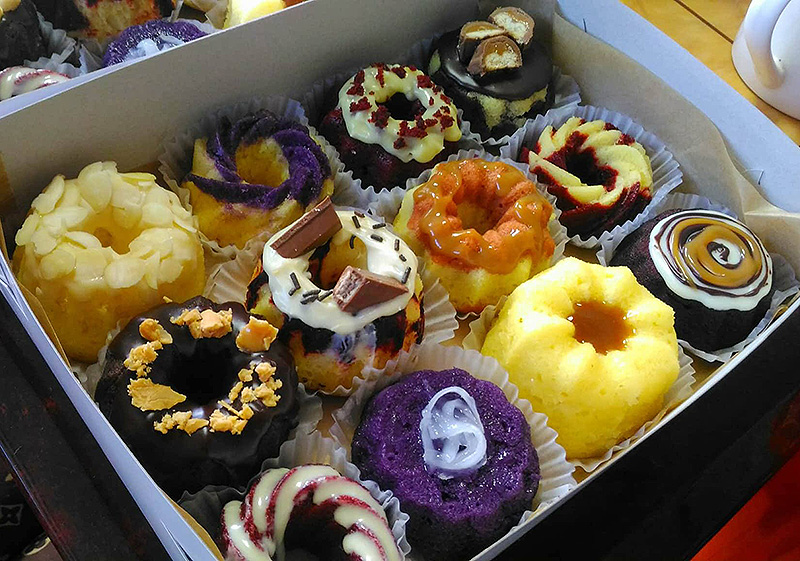 My most memorable baking experience was when I first tried to sell my baked donuts and mini cakes on Facebook. I only have the gas range oven. I realized I accepted more than 50 boxes. I stayed up for more than 48 hrs just to finish everything.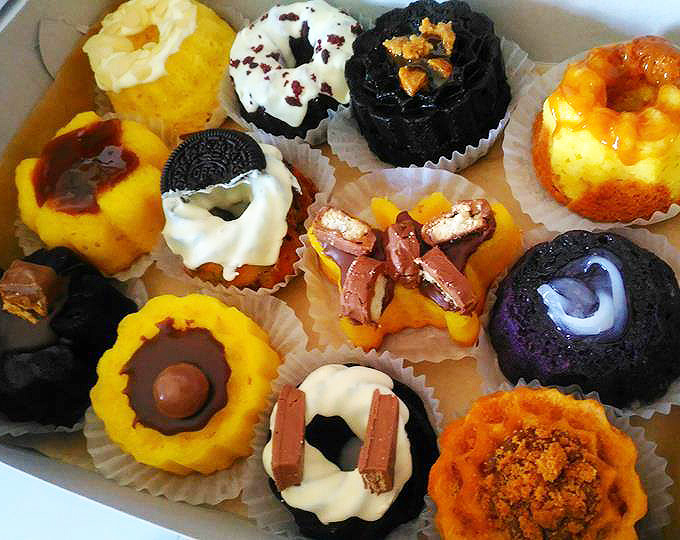 My most challenging experience was when I was tasked to bake for more than 150 heads for a "biglaan" party and had to frost 170 pcs. of mini cakes in less than 3 hours!
My baking goal is to have a themed mini cake shop in a city.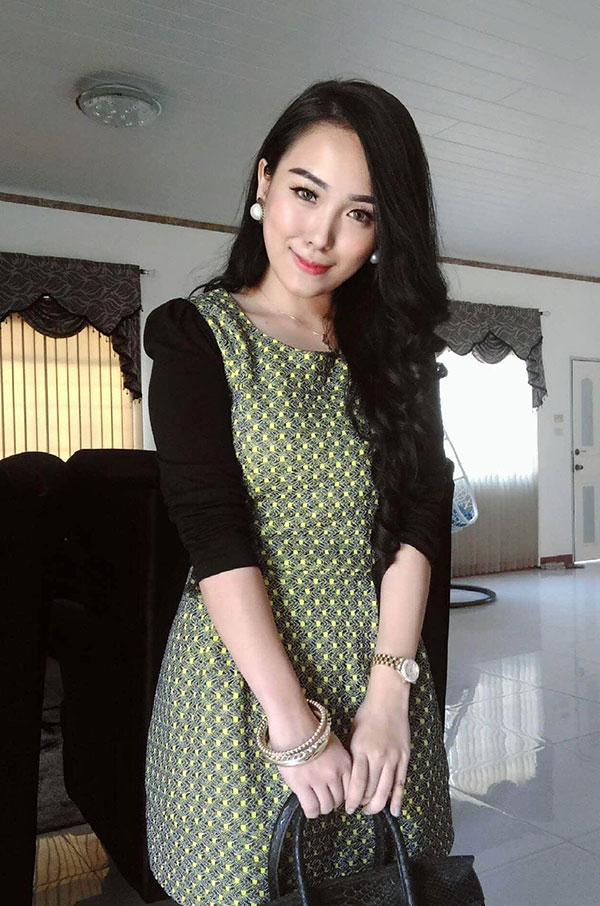 Some tips for other New Gen Bakers:
Always be ready for kitchen disasters and always have presence of mind. Accuracy and precision is important. But sometimes you also have to know how to adjust your recipes according to your instinct or personal preference when you feel like something is not right with your baked product. Know the science behind recipes or what a particular ingredient does to your baked good so that you know where, when, and what to adjust.
I am based in Agoo, La Union
But I also deliver to Baguio, Dagupan and Manila by schedule. For orders, you may call or text 0926-064-7908 for inquiries, and orders or send me a message on my Facebook account : Venus Chinx Soriano.