At New Gen Baker, April Fool's Day lasts the entire month! Have you ever seen desserts that look like savory treats? Imagine taking a bite of what you think is a hunk of meat only to find out that its actually cake, pastry, or a combination of both.
We scoured the Internet for funny tasty treats from around the world, all for your viewing and baking pleasure. And we're saving the best for last so make sure to keep on reading for some humorous Pinoy baking!
#1 Slider Cakes from the U.S.A.
These Slider Cakes from Instructables take burgers to a whole new level. That's because they're not burgers. They're actually cupcakes. These sliders could fool any burger lover until they take that first bite. Everything is so on point including the sesame seeds on the bun down to the patty and veggies. Bonus points for cocoa-flavored patties!
#2 Fish & Chips from England
The Fish & Chips of A Bite of Inspiration fooled us. The work she put into transforming England's favorite street food into a sweet treat is amazing! There are so many components to this dish that make it so interesting. There's funnel cake for the fish, and apples for chips. And there's more! It uses fruit and jam for ketchup and white chocolate chips and green candy to mimic tartar sauce.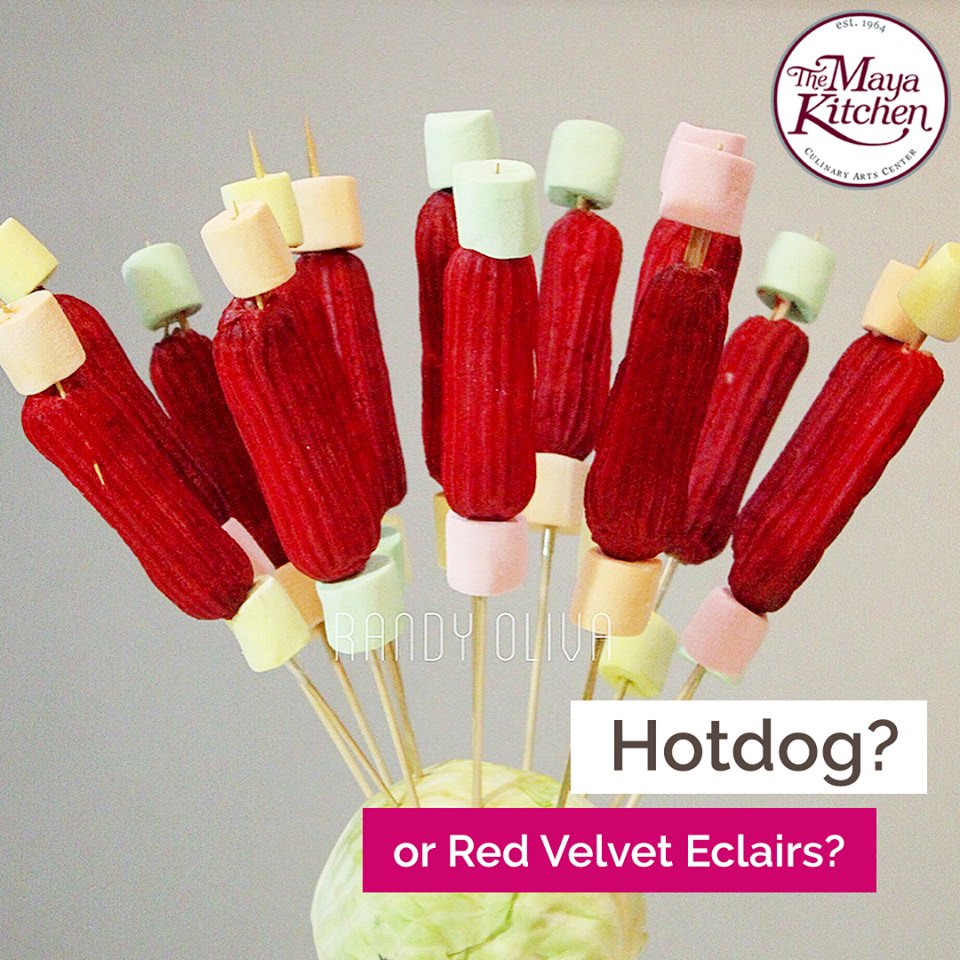 #3 Sushi from Japan
If this platter of sushi doesn't fool you, we don't know what will. This elaborate dessert masterpiece was created by Debbie Goard. It looks as if it tastes as good as the famous Japanese delicacy—dessert-style of course! She doesn't create just one type either. Whatever your go-to raw fish favorite is, it's probably represented on Debbie's plate!
#4 Burritos from Mexico
This dessert will make you say "Ole!" Whether you love Mexican food or not, this burrito cake by Artisan Cake Company will fool you. There's a lot of detail and work put into this winning creation. It's a sheet cake filled with peanut butter mousse (Yum!). The guacamole, meat, veggies, and cheese are fondant. And get this! She uses a blow torch to give the fondant tortilla scorch marks like the real thing!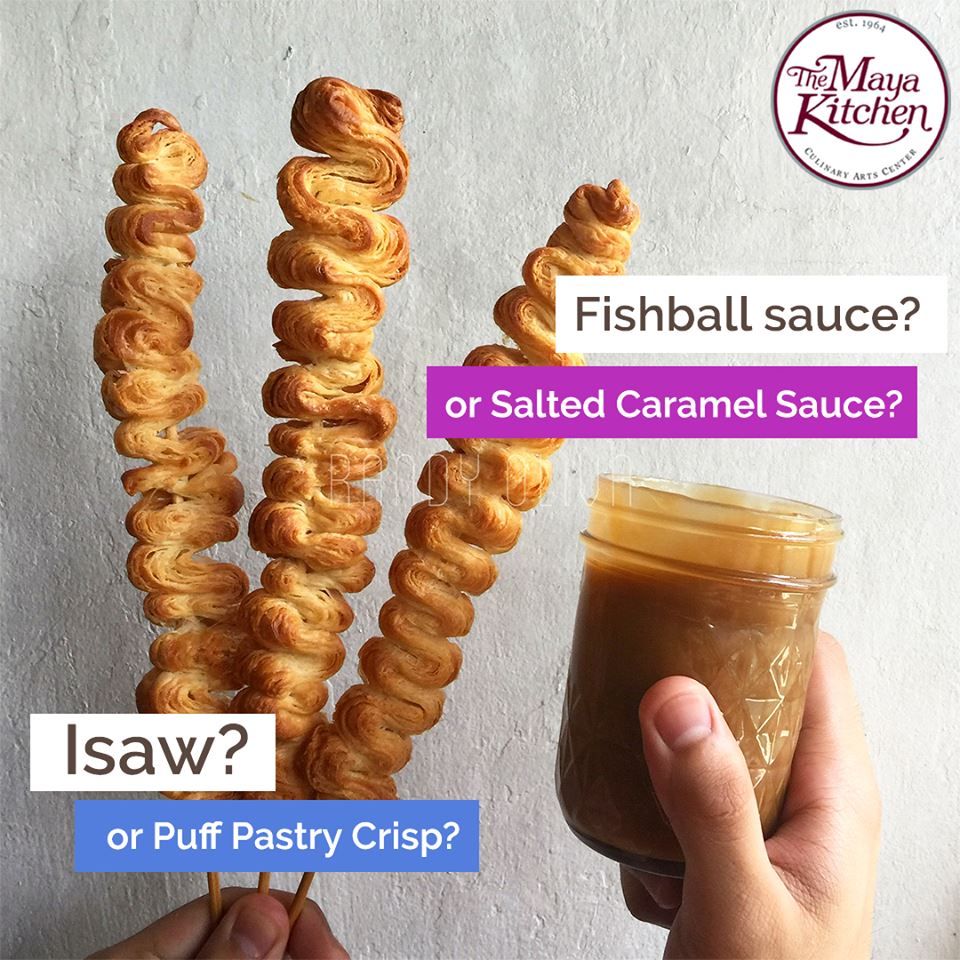 #5 Dimsum from China
We think these will stand out at most Chinese banquets until the first bite, of course! We really love the Bunny Baker's take on siopao, ha kao, and siu mai. They look so realistic and what's impressive is that she used chocolate cake with a decadent Ferrero hazelnut frosting.
#6 Street Food from the Philippines
We told you we saving the best for last! This is extra surprising given what isaw is (intestines). Foreigners are usually horrified until they taste it. But this isaw by the Maya Kitchen is puff pastry.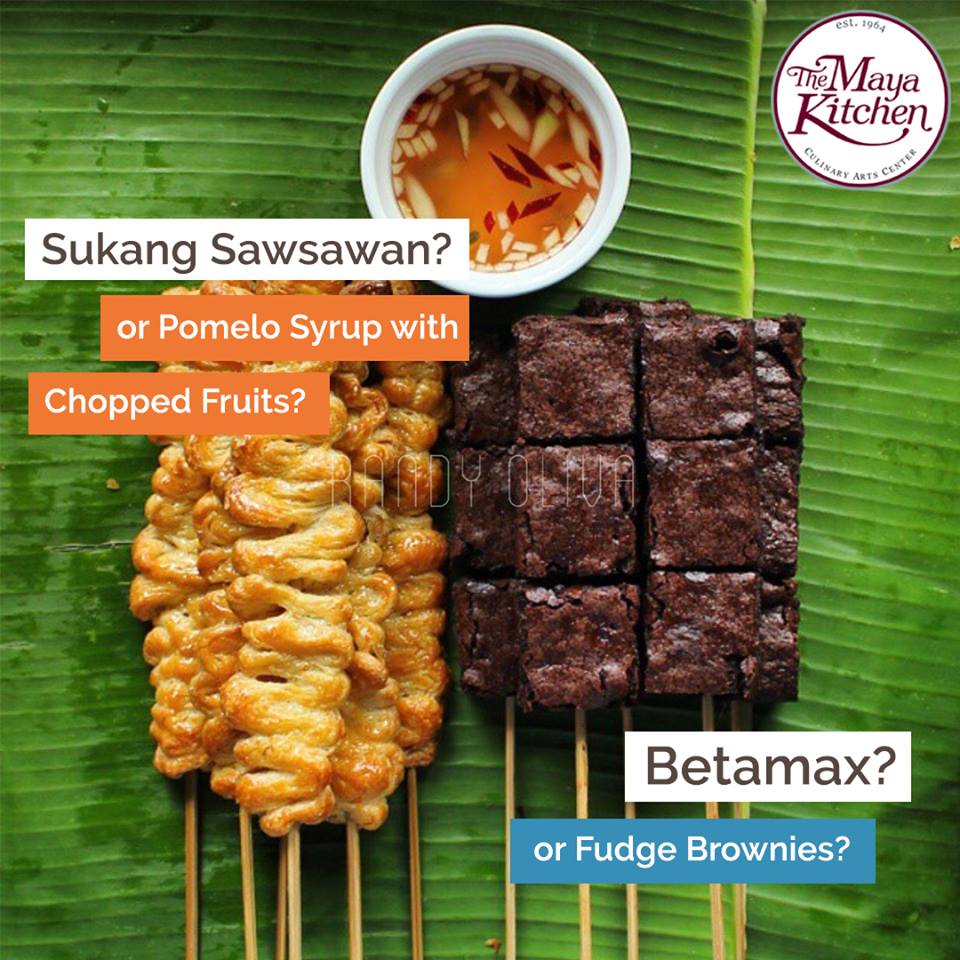 Check out the hot dog with marshmallows on a stick and betamax (grilled chicken blood). But we're not just going to tell you what baking tricks went into the dessert versions of these. We're inviting you to find out! Join the upcoming Sweet Illusions baking class hosted by the Maya Kitchen on April 13, 2019. Call (02) 829 1185 for inquiries.
Do you have any ideas like these that you want to share with other readers? Leave a comment below!