December's featured New Gen Baker is none other than Maya Kitchen's Culinary Directress and Manager, Aurora "Rory" Cruz Subida. With a background in Home Economics, Ms. Rory is an expert in nutrition; food purchasing, preparation, and service; interior design; clothing and textiles; child development, and even family relationships.
Ms. Rory was drawn to baking, way back in 1975, by virtue of her family, whom she loved to bake for. She was so devoted to feeding her children herself, that she only allowed them to eat bread baked by her.
Before joining the Maya Kitchen, she would bake at least once a week. She loved working on all sorts of bread recipes, as well as brownies although she considers "Pandesitos," bite-sized pandesal, as her signature recipe.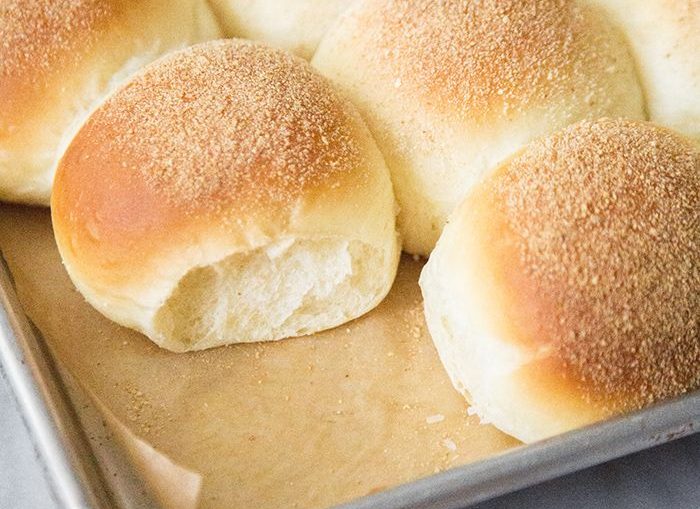 When asked about her biggest baking challenge, Ms. Rory readily answers, "Preparing sour dough bread." This may seem like a fairly simple task since it only requires 3 ingredients — water, flour and salt. However, it is all the focus and effort required to monitor temperature, and ferment the sponge (sourdough mixture), with the right amount of time, to get that perfect sour taste.
To be more efficient, one practice that Ms. Rory does is to bake pandesal good for 1 week, half-baked then frozen, then re-baked whenever needed.
Her personal and professional goal is to develop entrepreneurship in baking for all homes and family.
Ms. Rory leaves us with this tip — "Bake only when you're in the mood to bake." Sound advice coming from the original New Gen Baker.