By now your child can probably follow a basic recipe using the skills they developed.  They are old enough to use some of the appliances and become even more involved in the baking process. Of course, it's up to you to judge if your child is ready to handle these tasks.
Now is a good age to introduce principles of food storage, and the difference between best before and expiry dates. Talk about what role various ingredients play in our diets, like calories in an item versus how much exercise is required to burn it off.
They can tackle tasks that are a little bit more involved and require an increase in their skill levels. Under your supervision, children of this age can competently operate electric beaters. For those using the beater for the first time, try placing the mixing bowl in the sink so that if they splash it won't go too far astray, which makes for an easier clean up.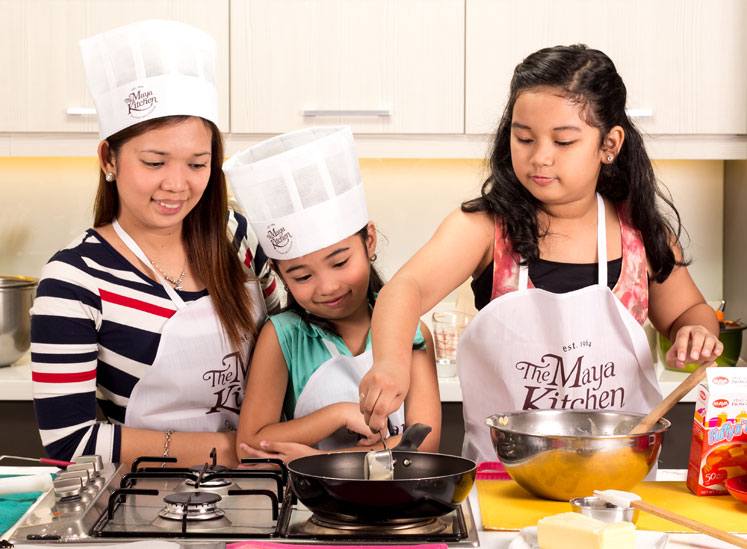 Teach them how to properly use the oven, such as preheating before starting with the prep work. Get them familiar with the heating elements and how putting things up high in the oven produces a slightly different result when placed down low or center.
You can try melting ingredients together in a saucepan or in the microwave. Show them how to soften butter without melting it, or how to cream sugar into butter.
As an added lesson, sit down with your kids and cost out the budget for food. You can even take it to the next level by bringing them along when shopping for ingredients.
Note: We specifically chose the recipes below with this age group in mind. However, these recipes are for bakers with a good grasp of basic baking know-how and are geared to challenge your child's skills.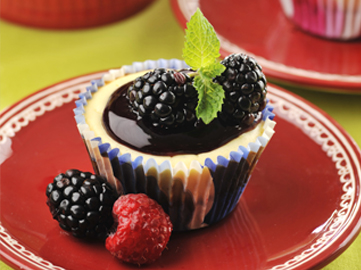 MINI ELEGANT CHEESECAKE
Our version of the perfect cheesecake with a traditional graham crust, and a rich, creamy filling.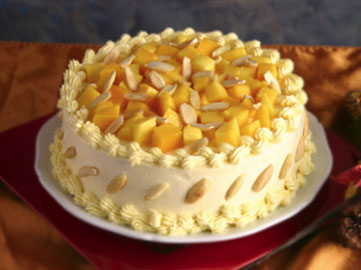 FESTIVE SUPER MOIST CAKE
Got a reason to celebrate? Make this a staple for all your special occasions!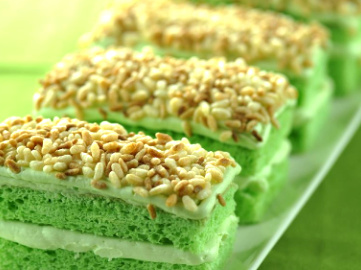 PANDAN CAKE BARS
A sure favorite for any pandan lover!