Big kids want to do big kid activities. At this age, they're becoming more and more independent, able to do basic chores around the house. By engaging your child in baking, they can start participating in more grown up things, helping to build their confidence and independence. What's more, at this stage, kids are like sponges who can absorb lessons fairly quickly. So why not get them involved?
Put together a few simple recipes that you think your kids will enjoy, and have them pick which ones they'd like to make. By doing this, you give them the power to choose, rather than making the choice for them. You also give them a bit of responsibility for the finished product. Below, we've included some recipes you can try to get you started.
These lessons can run parallel to what they're learning at school. You can start integrating addition, subtraction, and problem solving.  For example, if the basic recipe makes 4 servings, how much of the ingredients do you need if you want to serve 8? What about halving a recipe?
Baking is a great way to learn a bit of science and chemistry and discover the properties of well-mixed dry ingredients. You can also create an understanding between store-bought and homemade, and the effects that sugars, preservatives, and coloring have on their overall nutrition.
Also make sure to take this opportunity to include lessons on kitchen safety, cleanliness, and discipline. Impart a few simple rules, such as only a grown up should operate the oven, keep your work spaces clean, and quickly wipe any spills.
If you're using the suggested recipes below, walk your child through each step of the process, and have them give it a go. Remember to be patient and offer lots of encouragement and support!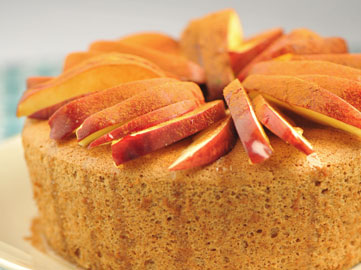 WHOLE WHEAT CHIFFON CAKE
Simple, healthy, and delicious! Plus, you can add to their skills by teaching them how to separate the egg whites from the yolks.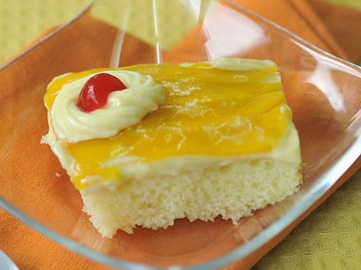 MANGO REFRIGERATOR CAKE
It's a refreshing dessert for a hot summer's day. And this is a great way to show your kids how to make a lovely custard, and how to make gelatin!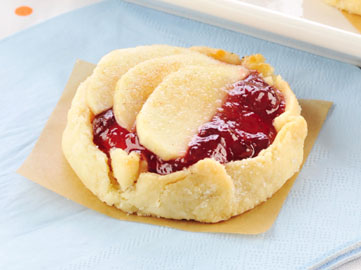 STRAWBERRY AND APPLE GALLETTE
Our fruity tart is made with a very simple crust, which can be used for lots of other recipes.