Dino Medina envisions Pinoy Keyk Klasiks as a bakery that brings the best tasting Pinoy cakes to his part of Melbourne, Australia
Pinoy Keyk Klasiks is what I call a beautiful culinary accident. It started out as an experiment in the kitchen because I missed our neighborhood panaderias and bakeries like Goldilocks and Red Ribbon. My love for all things Pinoy is why I started baking.
After a few attempts of doing Filipino pastries such as Pandesal, Pan de Coco, Spanish Bread, Putok Bread, etc., I decided to try my hand in baking cakes.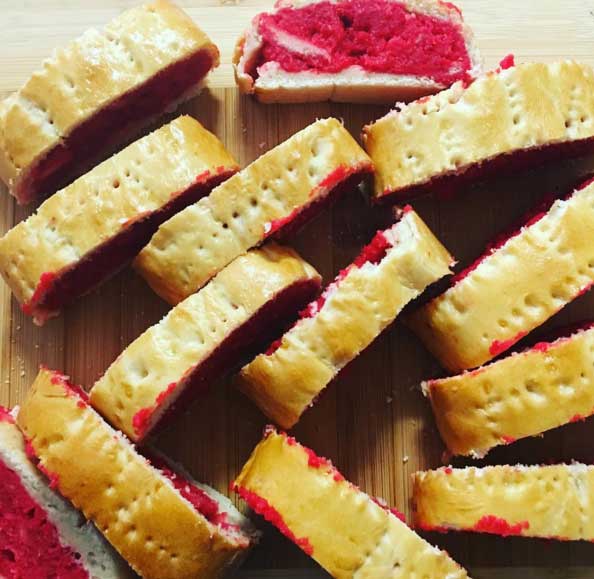 Bellas
I found myself looking everywhere for the best cake recipes. I used time tested ones, and also got baking recipes from both here, in Melbourne, and Manila. I searched the web, read books, and did a lot of trial and error until I achieved the look and taste that I wanted.
One day, a colleague who tasted the Ube cake I brought to work, asked if she could order from me. I said no, and that I only bake as a hobby.
The following week, she insisted that I bake another Ube Cake, and that she would be happy to pay for it. The rest, as they say, is history. Thus, Pinoy Keyk Klasiks was born in 2012. It is my ode to home; My love for cakes and sweets.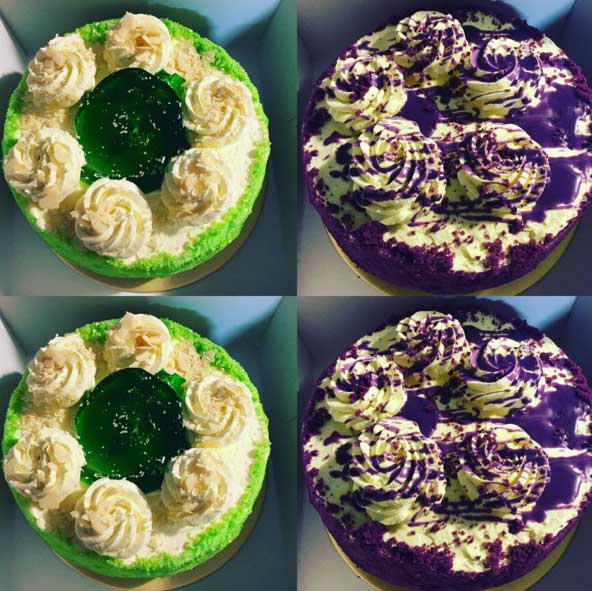 Buko Pandan  and Ube Macapuno
My family loves to eat. Everyone, especially my kids, were all willing guinea pigs in my experiments. After all, one of my wishes is to have my children get acquainted with Pinoy culture through food.
My cakes are the colors of our culture, and the textures of our youth — Ube, Dulce de Leche, Brazo de Mercedes, Flavorful Mangoes, among others.
My love for baking is my love for all things that remind me of being Filipino — the flavors, and the richness of our palate. Considering that my baking started out as a hobby, I am happy with how things turned out.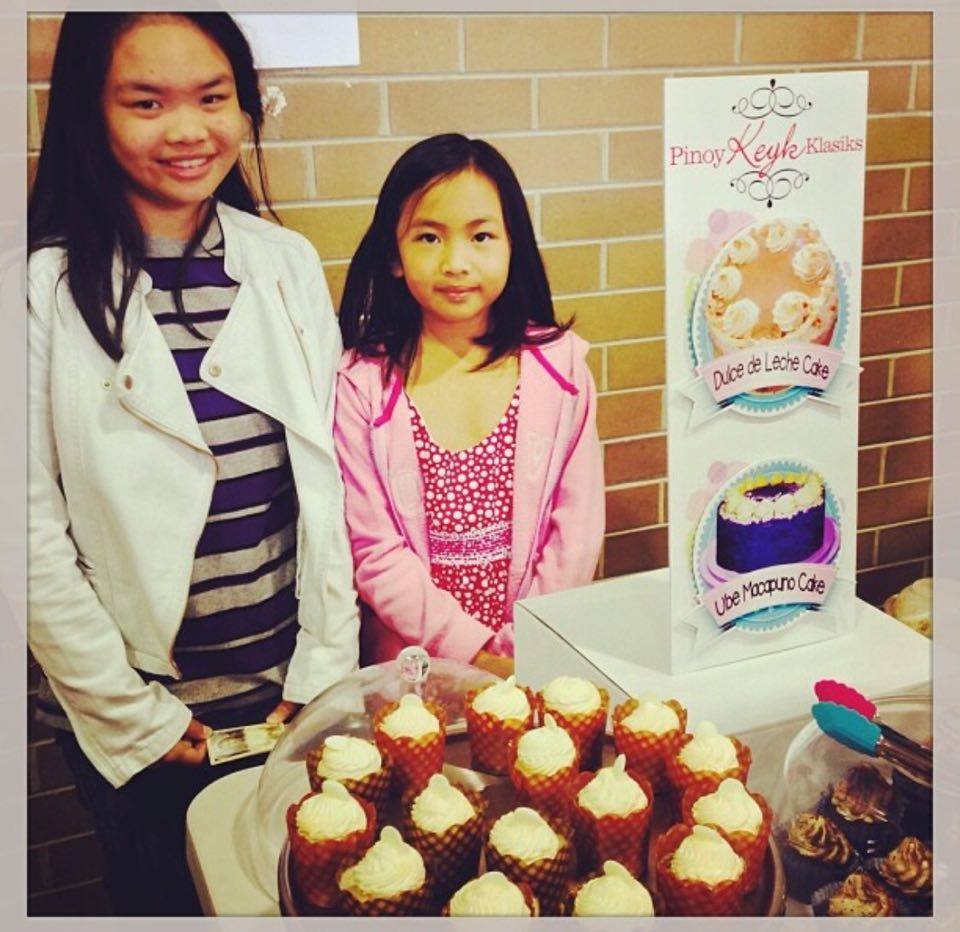 The Medina siblings, Daphne and Lily, manning the Pinoy Keyk Klasiks booth at a local fundraiser
I started baking when I was in grade school. Even as a young boy, I loved to hang out in the kitchen. I have never entered a formal baking school, but plan to enroll in one of the better schools here in Melbourne, or in Manila.
My mission is to share our mutual love for cakes and celebrations. Pinoy Keyk Klasiks aims to provide simple, affordable, and the best tasting cakes reminiscent of Manila.
I would like to say that it is the culture of my hometown Angono which I get inspiration from. We loved to eat sweets back in the day, and I try to recreate, in my baking, the flavors that I have been accustomed to.
I take pride in the taste of my baked goodies. People would notice that my cakes are rough on the edges, evident that a man baked them. My modern day baking hero is Australia's ADRIANO ZUMBO. His work is awesome.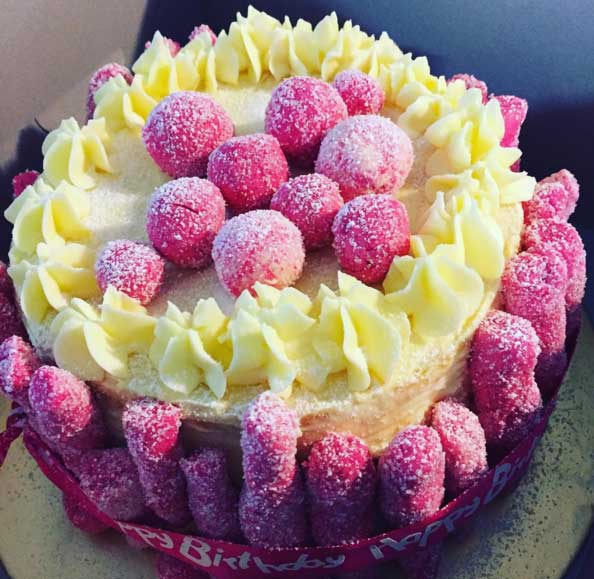 Pastillas Cake
I bake practically everyday. After my day job, this is my therapy; my break from the monotony of office work. Baking makes me happy. I take pride and joy that people drive 3 hrs just to get their taste buds on my cake.
Ube Macapuno cake is my best seller. Pistachio Sansrival, Sapin-Sapin cake, and Pastillas Cake are other customer favorites. I draw inspirations from Manila's baking scene and give it my own twist here.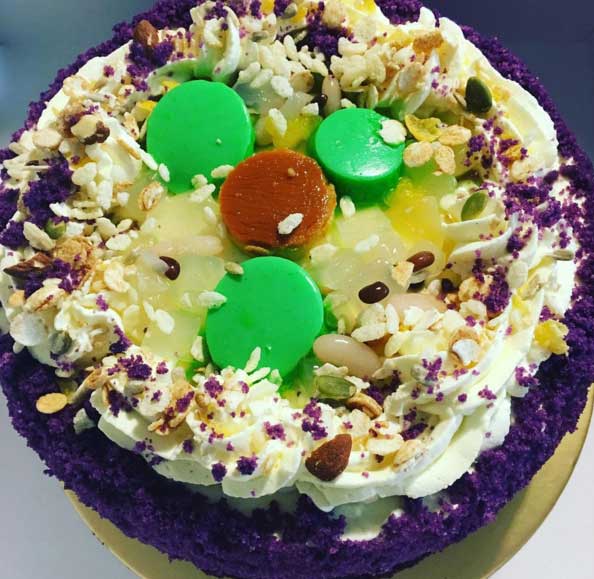 Halo-Halo Cake
One of the insights I discovered that made my baking life easier is to always plan ahead, and make sure that I stock up on essentials such as flour, sugar, etc.
Most challenging recipe? Well, I searched high and low, and tested several recipes before I finally achieved my Mocha Cake. It's taste and texture remind me so much of Pinoy birthdays. I am so happy with that.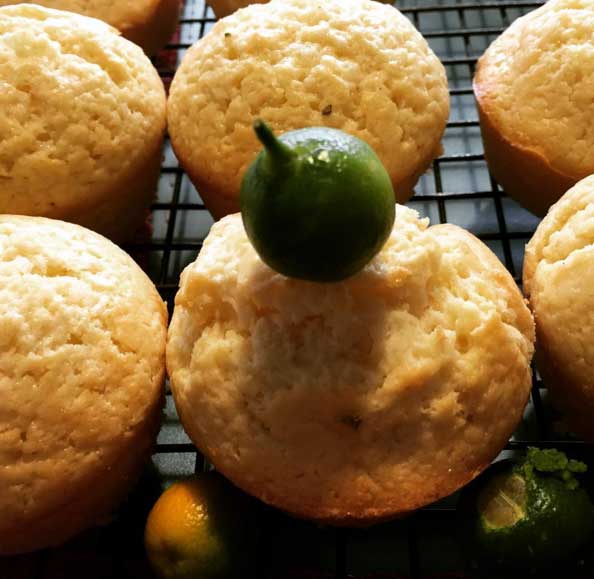 Calamansi Muffin
My most memorable baking experience is when people started going out of their way to drive and buy my cakes. I have since gained quite a few followers via my Facebook and Instagram account. My cakes are also available in select Filipino stores in my area in Melbourne. I am grateful for the exposure that they give my products, most especially Ria's Filipino Groceries.
Some day I want to have my own small cafe that serves Pinoy cakes, and my brand Pinoy Keyk Klasiks to be known.
My number one baking tip is to always get inspired. Follow the recipe. Be creative and innovative. The basic recipes for cakes are given. It is all out there on the net and in social media. How you make it, execute and market it will make your cake stand out — something that will leave a lasting, sweet impression in the mouth.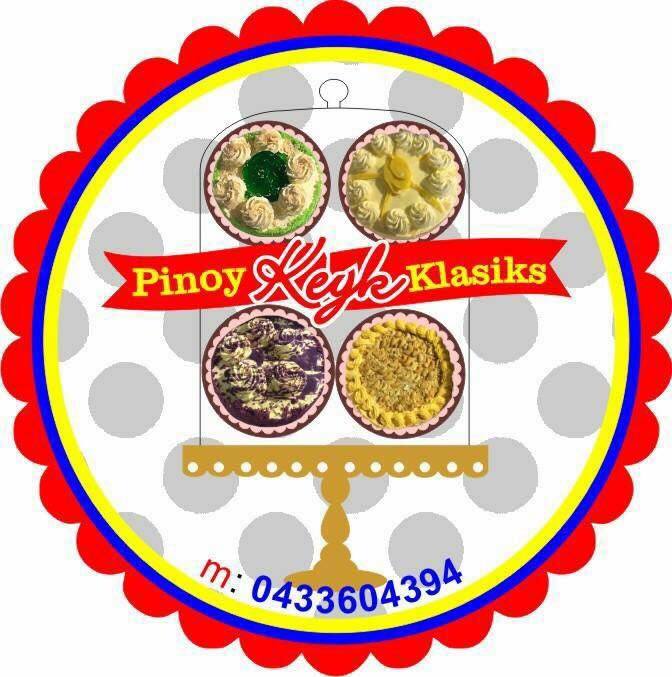 Facebook: Pinoy Keyk Klasiks
Products:
Ube Macapuno Cakes, Dulce de leche, Tablea Cakes, SansRival Cake with Pistachios, and others.
Seasonal cakes: Mambo Mango, and Very Healthy Avocado Cake.
Our cakes are made a day before so please allow at least 2-3 days notice. We also supply to some Filipino shops in the area, so we know our taste is our brand.
Would you like to get featured on New Gen Baker? Message us on Faceboook.com/NewGenBaker.