Maya products and the Maya Kitchen have been part of Filipino households for more than fifty years.
To celebrate this milestone, Maya offers the new cookbook 'Simply Delicious: 50 Years of Good Food from Maya.' This special cookbook features over 150 classic and modern recipes, carefully kitchen-tested for homemakers, casual cooks, and even professional chefs.
'Simply Delicious' also shares with its readers how the Maya brand and the Maya Kitchen Culinary Arts Center started, and their vital roles in today's kitchens.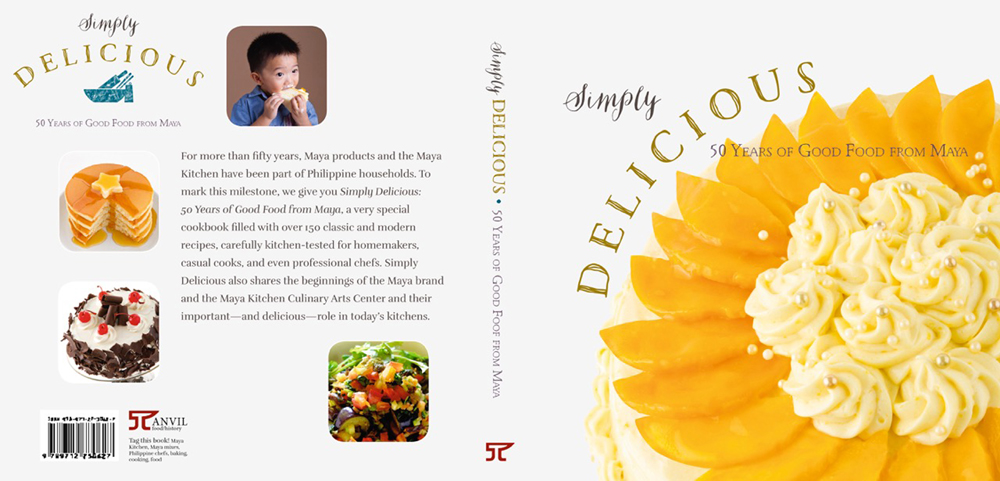 "Simply Delicious" highlights all time cake favorites such as Brazo de Mercedes, Silvanas, Black Forest, Ube Macapuno Roll, Yellow Cake, and Pineapple Upside-Down Cake.
"Simply Delicious" is published by Anvil Publishing and is now available for P 595 in National Book Store and Powerbooks.