School's out for summer! It's time to put down the books and help your kids find something interesting and educational to do with all that free time. Rather than have them spend the next few months with their noses glued to a device, opt to have your kids learn something new like swimming or drawing. The important thing is that they have fun while doing it, because isn't that what summer is about?
The Maya Kitchen has a lot to offer the kids this summer, and of course, it's all about the art of cooking and baking! Enroll them in one of our Summer 2018 classes created especially for kids, such as our Kids Can Cook Class on April 12 to 13, May 15 to 18, or May 29 to June 1. Bigger kids can try our Teens Summer Cooking series on May 22 to 25. Simply give us a call at +63 2 892 5011 LOCAL 108, +63 2 892 1185, +63929 679 6102, or email [email protected] for more information.
Classes are great, but taking a hands-on approach and introducing your kids to the joys of whipping up something simply delicious in your own kitchen has its own benefits. Get some family bonding time and create precious memories your kids will treasure for a lifetime.
We dug deep into The Maya Kitchen and New Gen Baker archives to present you with some great kid-friendly summer baking recipes.
XO46 Heritage Bistro's recipe for Peanut Butter Turon with Salted Caramel and Ice Cream will teach your kids how to deep fry food and how to make their own salted caramel. Saba bananas coated with brown sugar encased in a crispy turon wrapper are combined with peanut butter, mantecado ice cream, and caramel. Spectacular! Plus, preparation is easy enough for your child to handle—with your supervision of course.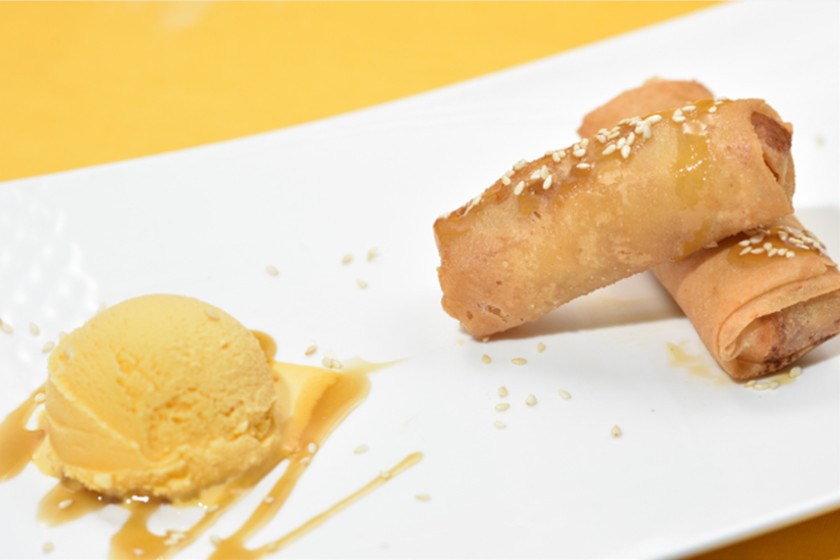 New Gen Baker's Frozen Layer Cake is a little bit more complicated because you'll have to prepare its key components separately to combine later on. But assembling this summer treat is super fun and challenging at the same time. And what's great about this recipe is that it teaches several skills, like how to bake chocolate cake and how to make a wafer layer. They also get to choose their top 3 ice cream flavors to layer with the cake and wafers, perfect for the hot weather!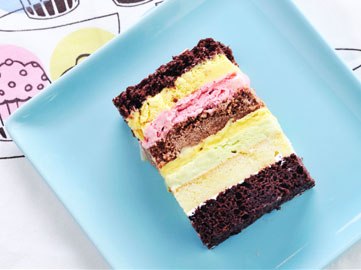 Another dish you can make in your summer home baking class is our recipe for Mango Bavarois. This delicious dessert has butter cake, chopped and pureed mangoes, and a luscious Bavarois cream. It's simple enough for the kids to handle, made even easier with MAYA Oven Toaster Butter Cake Mix to save time and effort without compromising on taste.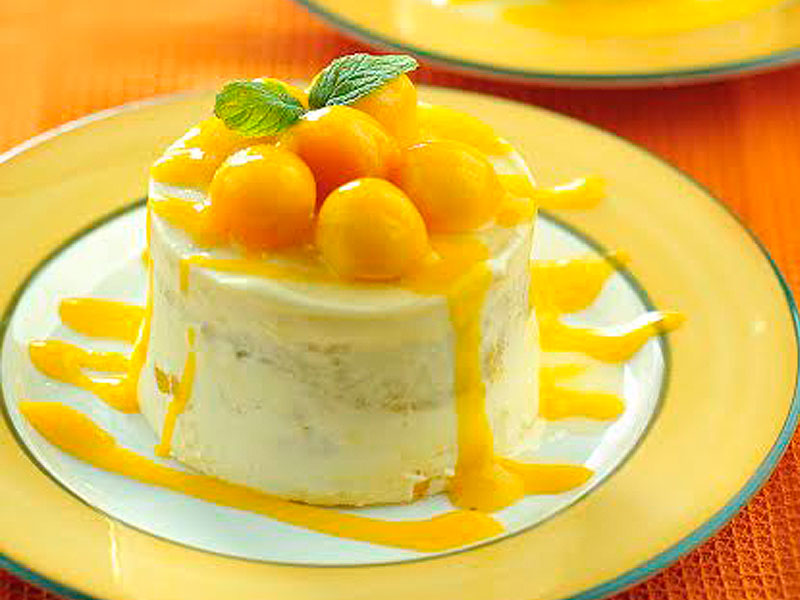 There's no shortage of things to do this summer, and the best part is that you can do them together as a family. What better way to beat the summer heat than by spending some quality time with your loved ones while teaching them all important life skills they'll use throughout their lives.
Do you have a favorite family summer activity? Let us know in the comments!