And just like that summer is over, and the rainy season has begun. Kids of age are also back to school. Now that you know their week days will be occupied with schoolwork, you can breathe a sigh of relief that the constant struggle of getting them off their tablets and game consoles to engage in some clean, healthy outdoor fun has finally come to an end.
That doesn't solve the problem of weekends though. Rain and more rain is just not conducive to playground jaunts, swimming, and just about any other outdoor activity you can think of. Before you throw in the towel and resign yourself to letting them spend an entire day bathed in the glare of your TV or tablet's screen, why not introduce baking as a rainy day activity?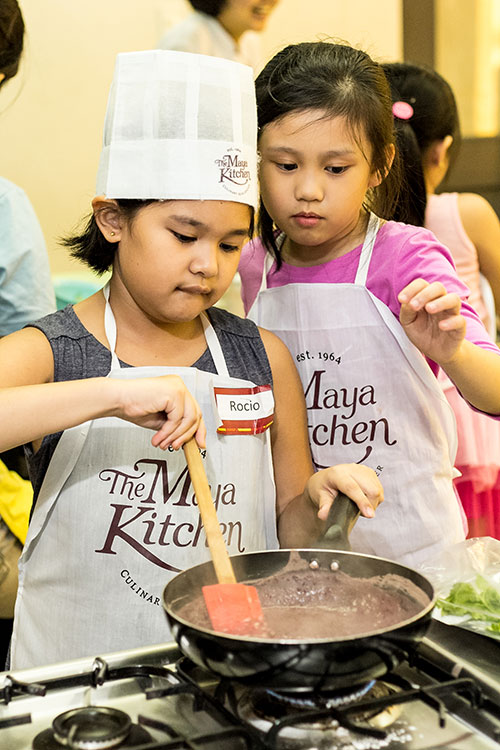 We at the Maya Kitchen believe that not only will your kids learn a new skill; it will provide them with quality bonding time spent with you in the cozy comfort of your kitchen.
First things first, ask them if they want to join you in making something yummy for merienda or dessert.
If you have male children who think that baking is for girls, remind them that there are many successful male bakers. Citing baking personalities (like "Cake Boss" Buddy Valastro) as examples will drive the point home, especially since they've most likely seen these guys on TV.
Forcing them is not going to give you the desired results, and you'll end up with sullen faces and half-hearted efforts. Remember: willing hands always work best.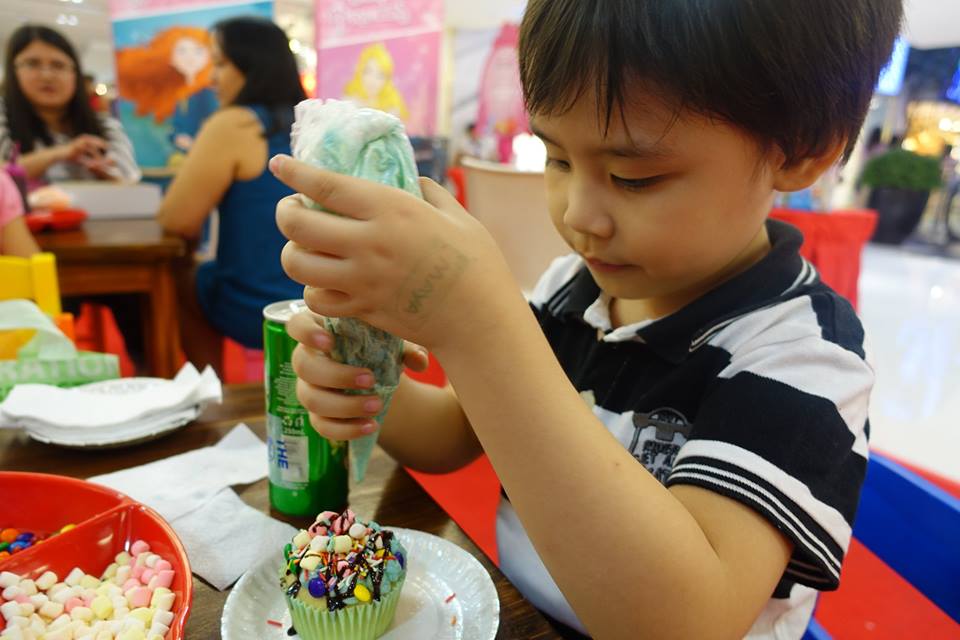 Second, start with something simple.
Don't jump into something too elaborate, or you may end up discouraging the kids. Choose something that will offset the rainy day's gloom. Involve the kids in choosing the recipes and later on, buying the ingredients.
Here's something simple to start with. A sure-fire favorite, "Fudgecicles" allows kids to eat cake on a stick!
This treat will definitely ease the gloom of any rainy day afternoon, filling hungry tummies with every sweet bite. Read the complete recipe from The Maya Kitchen's New Gen Baker website.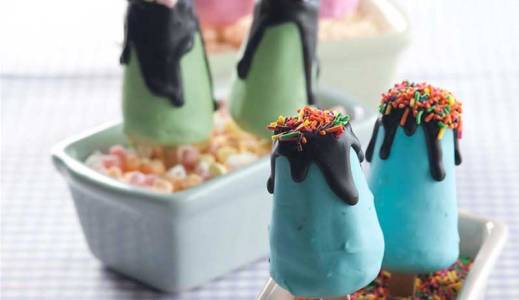 The great thing about baking is that more hands are better than one.
Whether you have 1 kid or 4, or even more, trust that each one of them will have their hands full.
Assign each kid to a task or two so that they really feel like they're contributing, or if you have a big group you can divide them into small teams.
Assign what's simple to the younger ones, while the older kids can take on more complicated tasks. Using sharp kitchen utensils or operating kitchen equipment should always remain in your domain.
Lead by example and show them how it's done before handing the task over.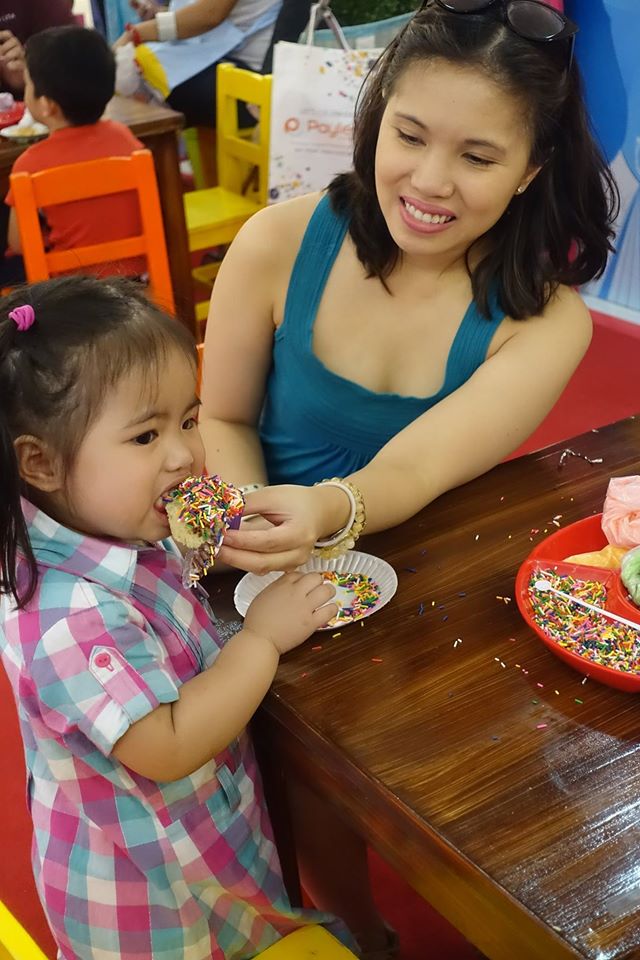 Patience is key, as you'll need to answer all their questions.
Answer as thoroughly as possible without sounding like their strictest school teacher. It's essential to strike the right balance between learning and fun.
The most important thing about baking with your kids is having fun as a family, not turning them into baking superstars overnight.
Finally, be encouraging and appreciative of their hard work, no matter the outcome.
Eat your baking creations as a family. If your kids take to it, it will probably become a weekly activity, rain or none. You can add this to your treasure trove of family memories that will last a lifetime. — GDT
For more articles and recipes, visit themayakitchen.com and newgenbaker.com.