Whether you're treating Santa to some milk and cookies or not, cookies are a must-have for the season. Kids adore them, and there are very few who outgrow their love for nibbles. That's why the Maya Kitchen is devoting an entire article to an all-time favorite: Chocolate Crinkles.
Chocolate Crinkles are made from chocolate and dusted with confectioner's sugar. It's the dusting that results in the crinkles, hence their name. Fudge-like and so delicious, crinkles are a cross between brownies and cookies: crunchy on the outside, but oh so chewy on the inside
We know how busy the kitchen can get at this time, and that's why we want to make life easier for you with our MAYA Chocolate Crinkle Mix. This will reduce the number of ingredients you need to buy and prepare for a perfect batch of Chocolate Crinkles.
We're also presenting you with these fabulous recipes for Chocolate Crinkles that you can serve for snacks or dessert!
First, is our original Chocolate Crinkles recipe, which calls for just four ingredients, including our MAYA Chocolate Crinkle Mix. All you need is an egg, oil, and confectioner's sugar. Simply combine the ingredients, roll the dough into balls, coat them in confectioner's sugar, and then bake!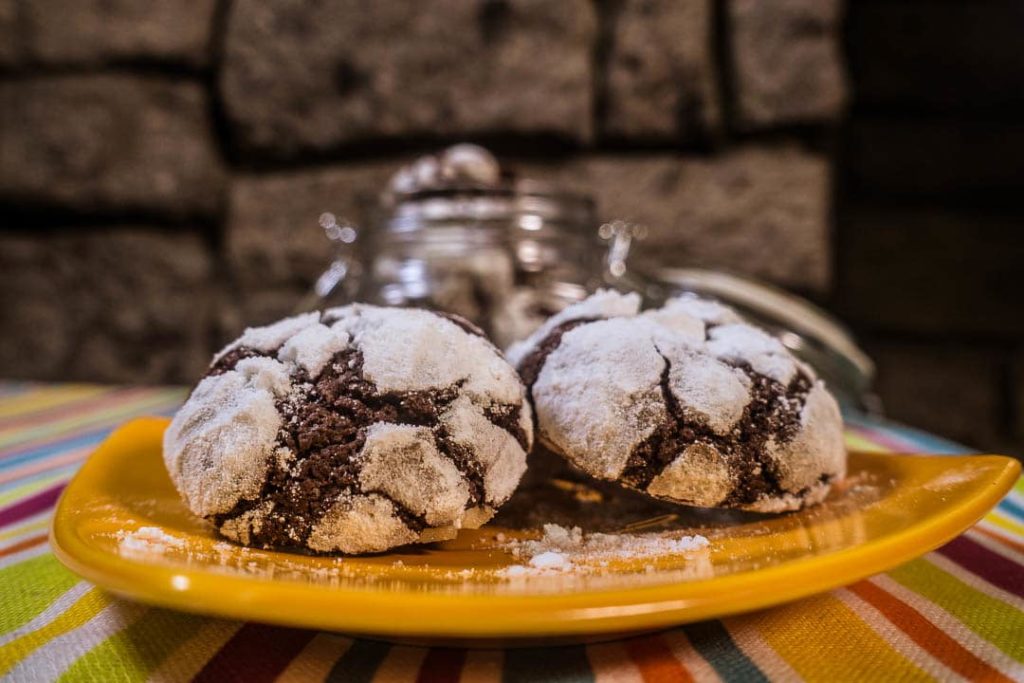 Here's a tip for getting cracks to appear on the cookie's surface. Remember, no cracks and it's not a Chocolate Crinkle. Coat the dough balls in white sugar and then coat them in confectioner's sugar. The white sugar will help the surface of the cookie dry up before the inside gets fully baked, so you can be sure you'll have extra crinkly crinkles!
Our next recipe is perfect for your big family feast. You'll definitely impress everyone with our Chocolate Stuffed Crinkles, because who doesn't love hazelnut spread? Imagine taking a bite of a Chocolate Crinkle and getting an unexpected mouthful of gooey Nutella goodness? Now that's what we call a Christmas surprise.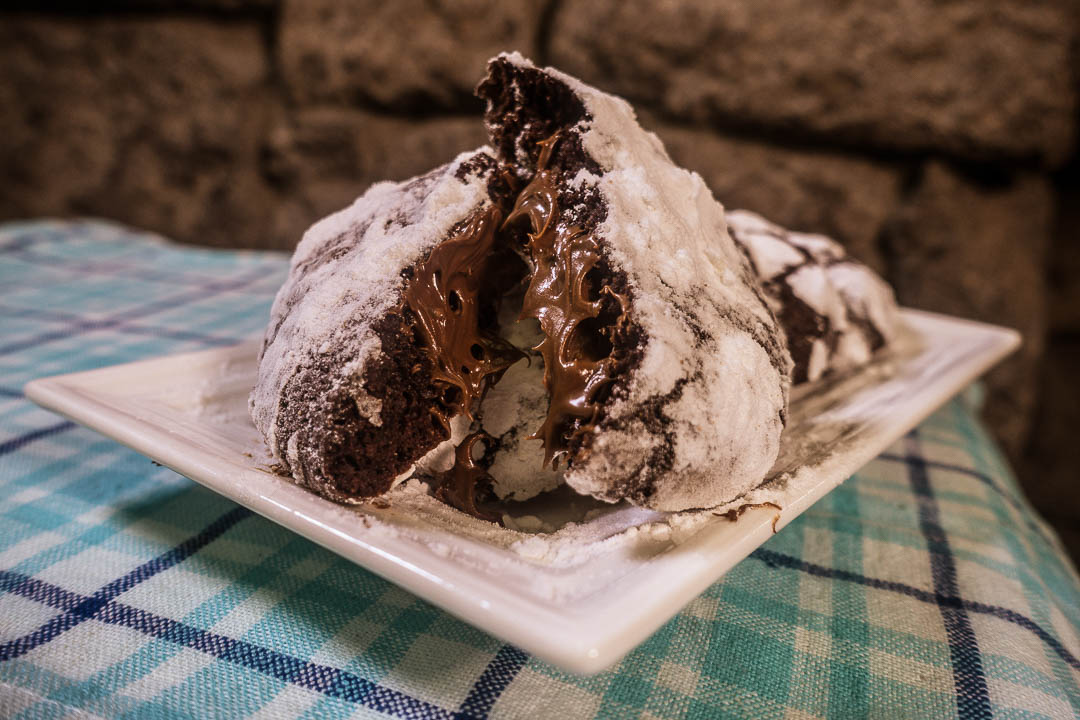 We're sure that you'll be baking more than one batch of crinkles for your family celebration, so here's a little tip: bake one sheet of crinkles at a time. Cooking two batches—one on top of the other on two racks—at the same time in one oven will cause an uneven distribution of heat. You will find that one sheet will be less crinkled than the other. It may sound like a hassle and a waste of electricity, but we promise it's worth it.
We're bringing you a taste of S'mores with our third recipe: Chocolate Crinkle S'mores. Instead of confectioner's sugar, you'll be coating your cookie dough with crushed graham crackers. After baking for a few minutes, take them out, add marshmallows and chocolate chips, then pop them in the oven again. Brace yourself for an out of this world crinkle experience that will have you wanting S'more!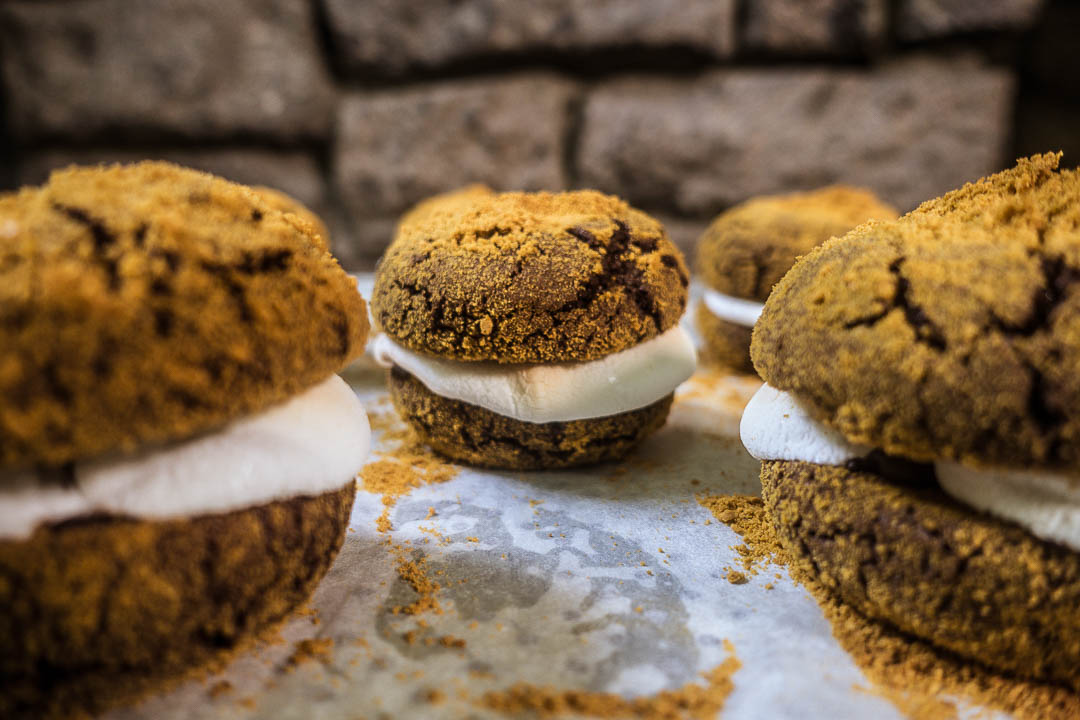 Finally, our recipe for delicious Christmas Sprinkled Crinkles will usher in the season with their festive appearance. Red and green candy sprinkles will make these crinkles extra sweet and a joy to eat. They're so easy to make too!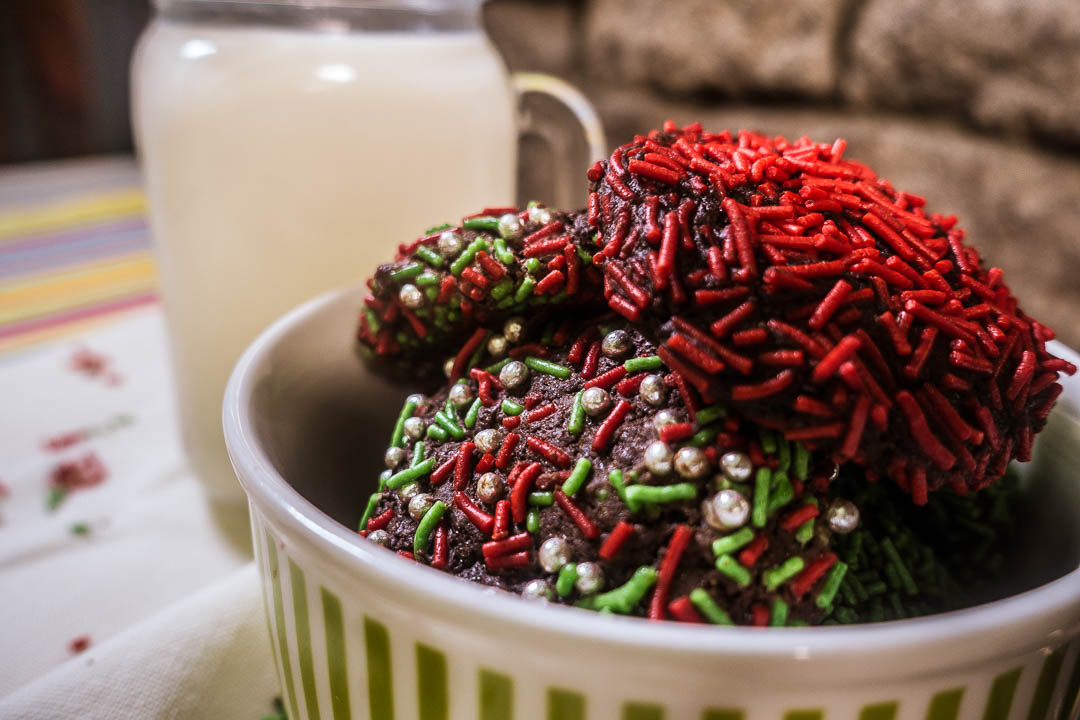 We're so excited for you to try out these four recipes! Make sure to leave a comment below to let us know which one your kids love the most. We know he won't leave a comment, but we know Santa will approve.