What makes drinking from a mug such a comforting and happy experience? Does it evoke images of a steaming cup of cocoa? Or is it the familiar reassurance of having coffee first thing in the morning? Even having your soup in a mug while recovering from the flu takes the comfort level up a notch.
We know all about the amazing potential our trusty mugs have, that's why we're here to redefine your entire experience. Introducing (drum roll please!)… the Maya Happy Mug Cake Mix!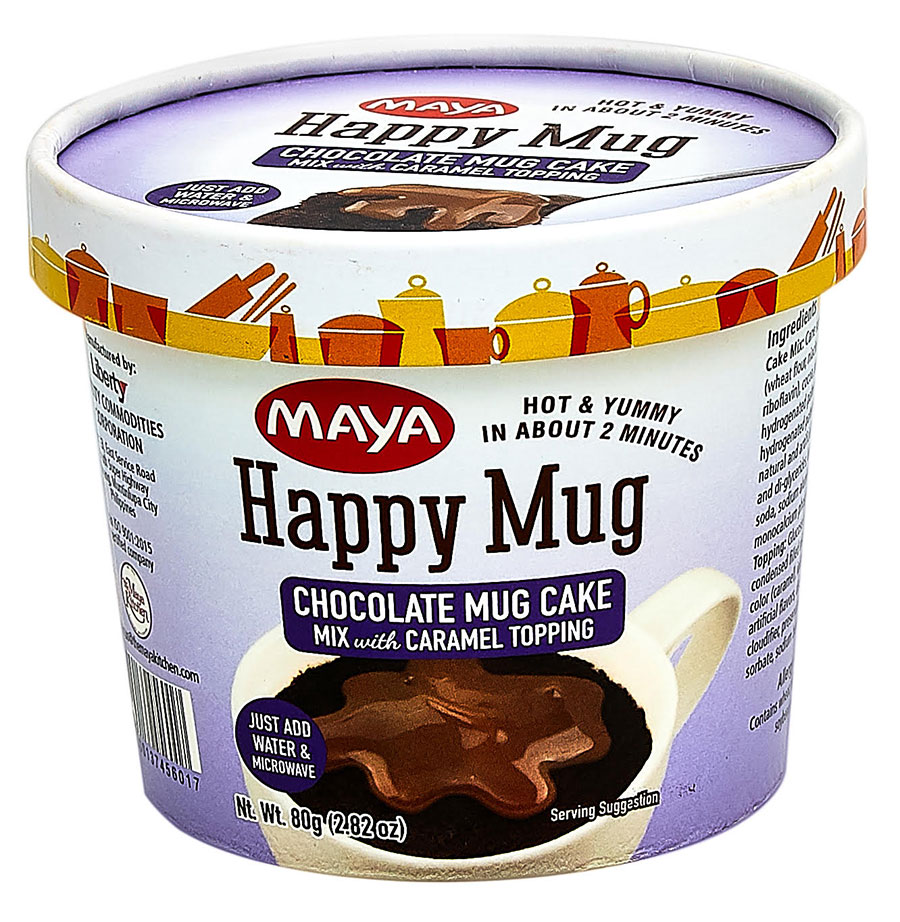 The Basics
Just choose your favorite microwave-safe mug, and make sure it's a big one! All you need is our Maya Happy Mug Cake Mix, water, and… That's it!
Enjoy a scrumptious Caramel Mug Cake Mix with Chocolate Topping or the Chocolate Mug Cake Mix with Caramel Topping in minutes flat!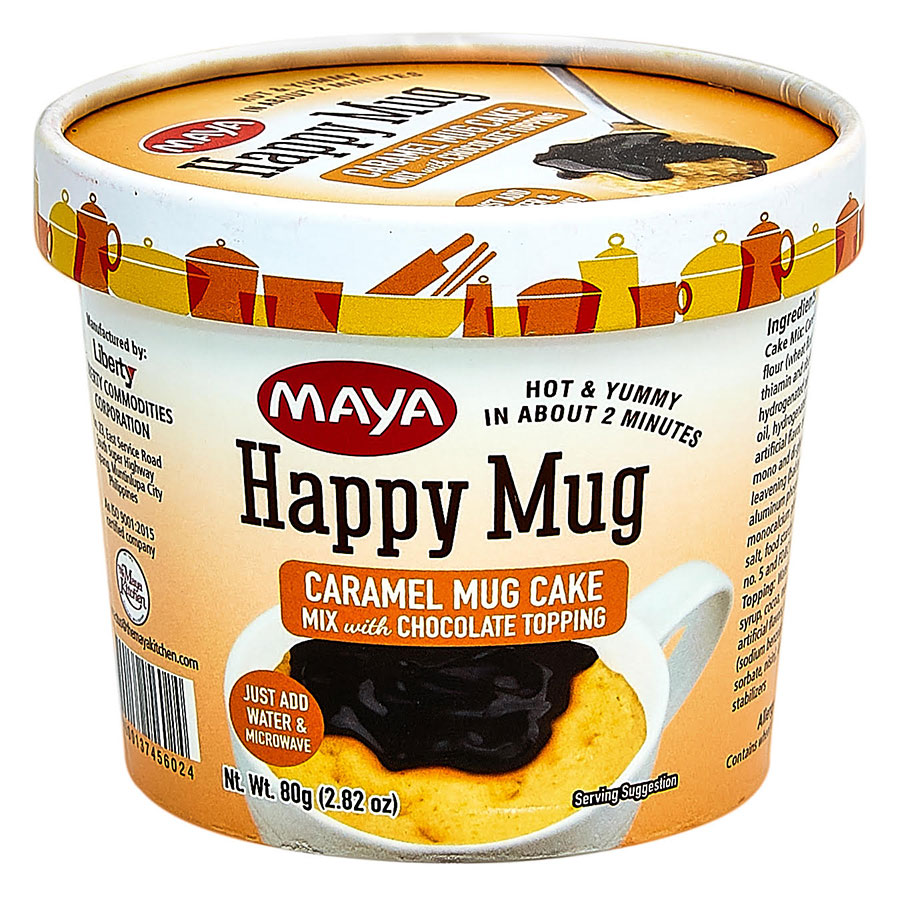 These mixes are ready to go, but if you're up for challenging your baking skills with some custom recipes, we've got a few we know you're going to love!
Mug Cake Recipes 
Are you a fan of Black Forest Cake? Then this mug cake recipe is for you! All you need is the following:
Happy Mug Chocolate Cake Mix
Water
Maraschino cherries
Whipped cream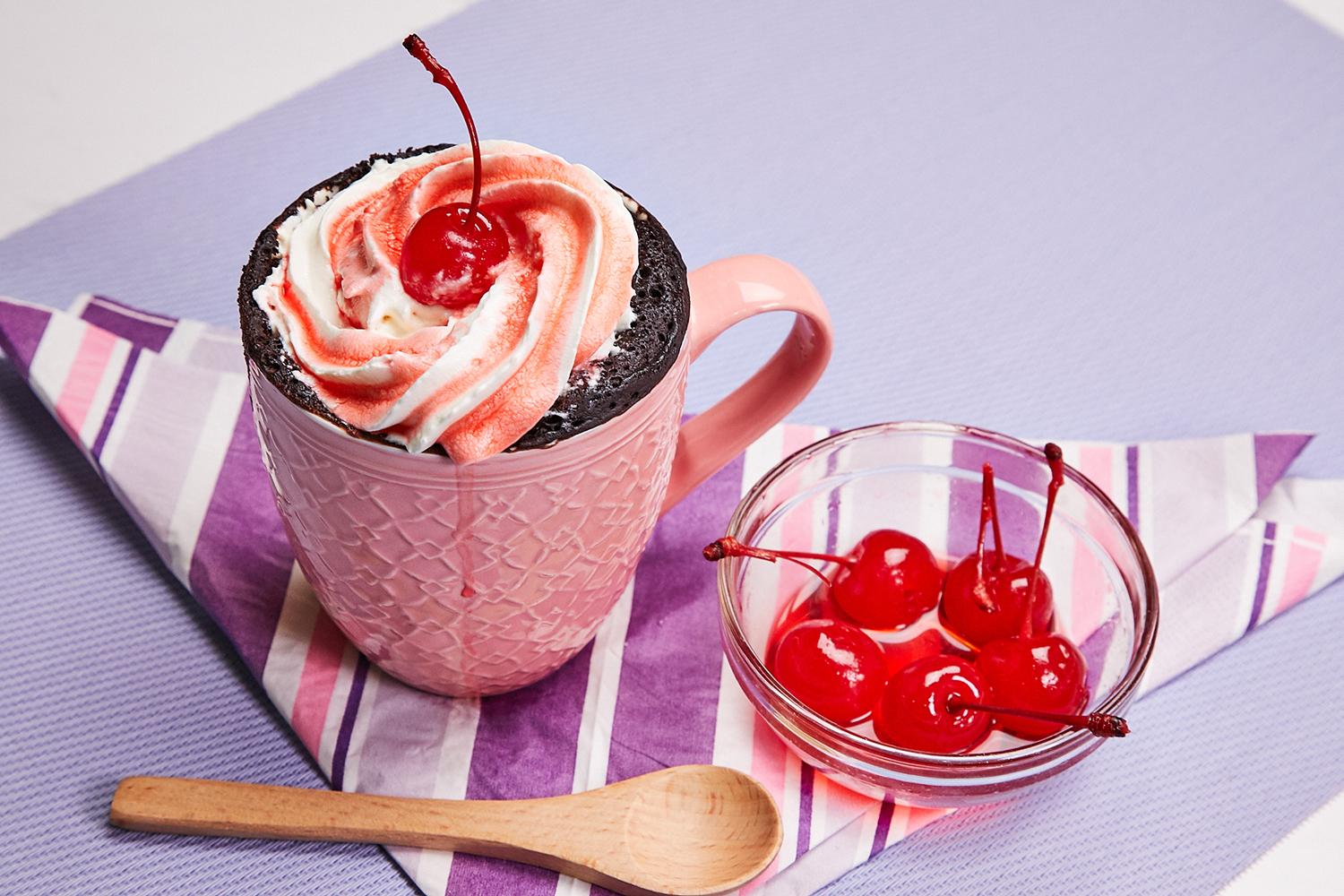 Chop up some cherries and prepare your mug cake mix according to the instructions. Next, fold in the chopped cherries, pop your mug into the microwave, and set it to 1 ½ minutes. Remove the mug from the microwave. It'll be hot so don't forget to use an oven mitt. Add a dollop of whipped cream, top it with more whole cherries, and enjoy!
If you're looking for the sweet, gooey, tartness of a caramel apple, this recipe should be your go-to. Here's what you need:
Happy Mug Caramel Cake Mix
Water
Apple Pie filling (you can buy this at the store or make your own, like this one)
Whipped cream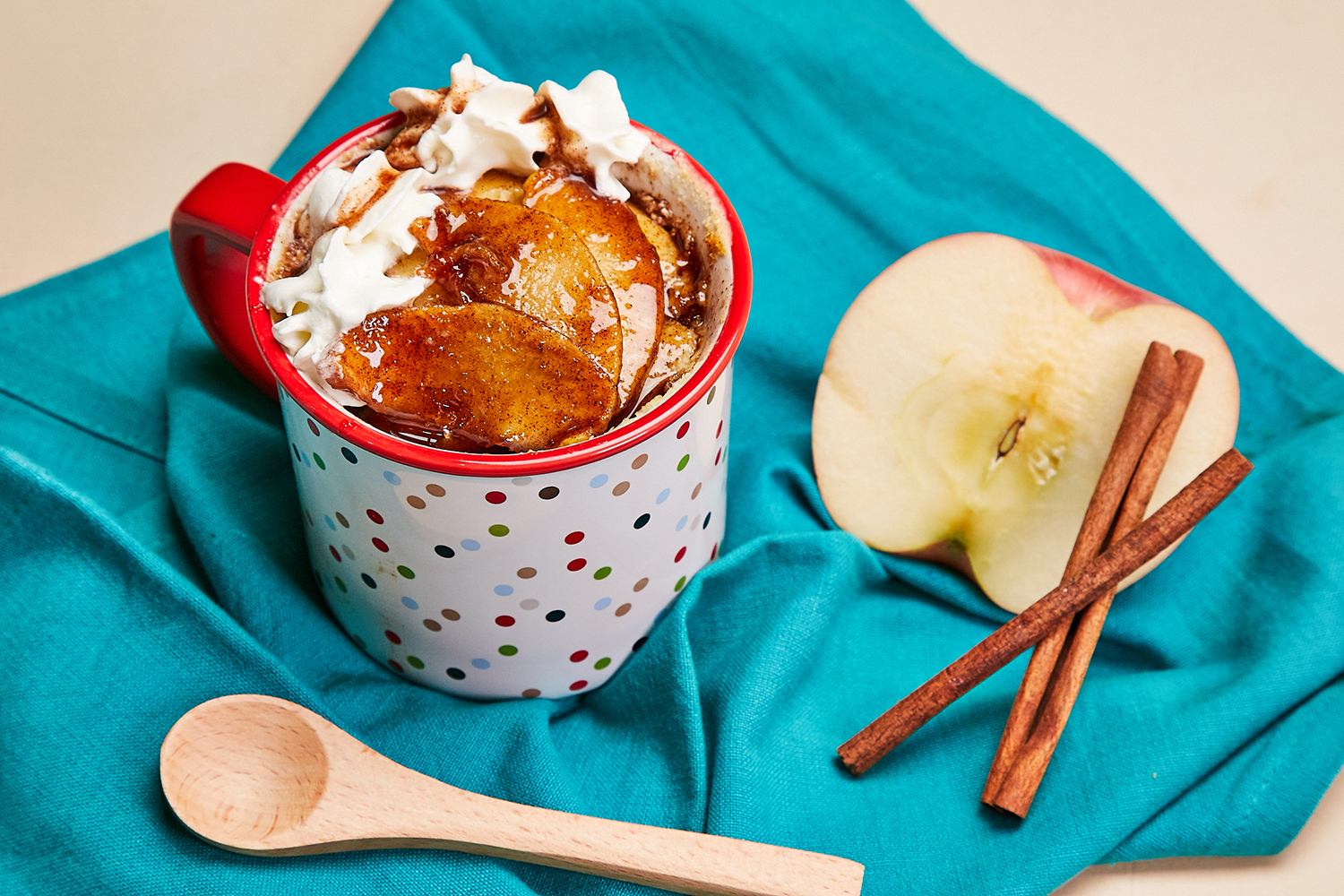 Prepare your mug cake mix. Remove a spoonful of batter and set it aside. Add the apple pie filling to the hole you scooped out, cover with the batter, and repeat, finishing with the batter on top. Pop into the microwave for 1 ½ minutes. Top with whipped cream and you're done. You'll never look at your mug the same way again!
Loved these recipes? Share this post with a fellow sweet tooth! Have a mug cake recipe of your own? Leave a comment below and share it with other readers. Happy mugging!