Nowadays, food trends are quick to take the Internet by storm, and we'd like to share our latest Instagram-worthy craze: the Cloud Egg.
Now what exactly is a cloud egg? Well, it looks exactly how it sounds: bright yellow yolks surrounded by whites so fluffy they look just like clouds! This method of preparing eggs isn't just delicious, it's also healthier than usual, clocking in at a little over 160 calories per serving. How amazing is that?
And you may be surprised to discover that the Cloud Egg wasn't conceptualized by today's innovative, food-loving millennials. In fact, the French came up with it centuries ago. Appropriately called Oeufs à la Neige or Eggs in the Snow, they wowed diners then as they still do now.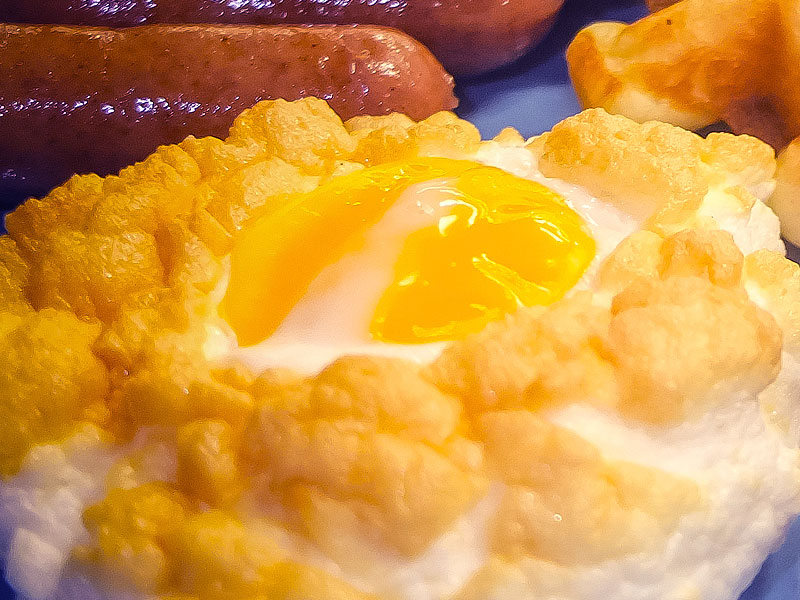 They may look fried, but cloud eggs are actually baked. The first step is separating the yolk from the whites, then whisking the whites until they form stiff peaks, like a meringue. You can opt to fold in any savory bits like bacon, ham, or cheese, and you can even add some dill or chives to give it that extra layer of flavor.
Form the whites into a cloud-like shape, taking care to leave an indentation in the center for the yolk. Place the yolk at the center of your cloud and pop it in the over.
Sounds simple, right? Well, The Maya Kitchen's recipe for Cloud Eggs definitely is. You can augment the recipe with creative twists of your own. Our version calls for a healthy helping of Parmesan cheese, and of course, no breakfast would be complete without some waffles or pancakes, which you can easily whip up with our Maya Hotcake Mix, Maya Pancake & Baking Mix, and Maya Thinkheart Wholewheat Pancake Mix.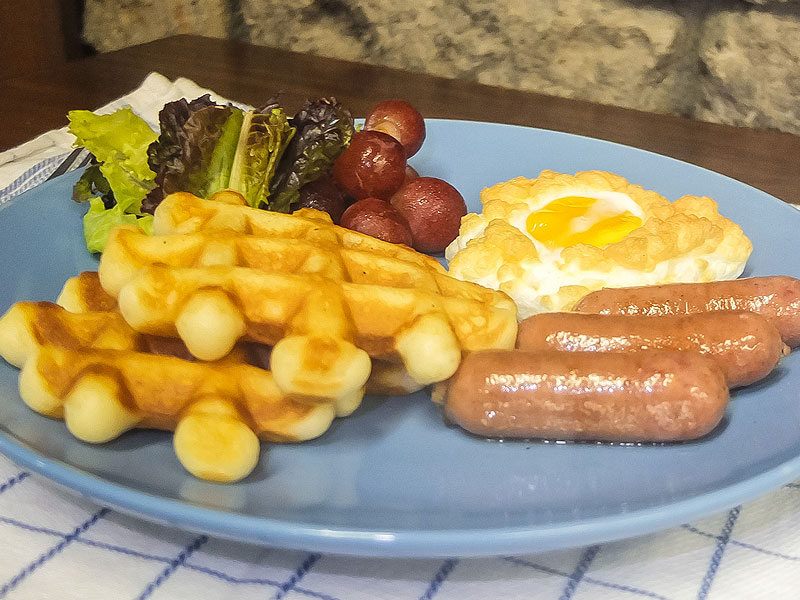 Some people prefer their cloud eggs on toast with some healthy sidings, like fruit. Others like theirs on croissants cut in half and slathered with butter, but this dish can definitely stand on its own and it's a great breakfast idea for the foodie on-the-go who is always looking for inspiration. For those watching their weight, you can even use these eggs to replace toast altogether and make a cloud sandwich!
If you're constantly looking for ways to fill up your Instagram account with some heart-worthy food content, then this is right up your alley. And hey, they're delicious and healthy too. Come to think of it, it's like dining on a bed of clouds with a golden ball of bright sunshine!
We can't wait to see how your Cloud Eggs turn out. Leave a comment so we can find out!