A hearty congratulations to this year's batch of new graduates! As a reward for all your hard work, we at New Gen Baker, with the help of our chefs at The Maya Kitchen, came up with something simple, yummy, and most importantly, appropriate to the occasion, the Congratulations Mug Cake.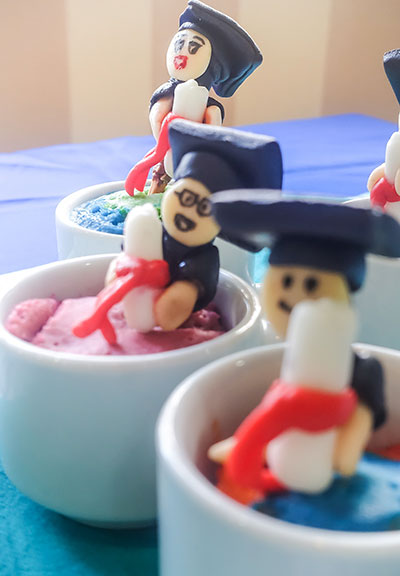 Yes, it is what it sounds like. All you'll need for the cake is egg, oil, water and of course Maya Original Hotcake Mix, which you will be cooking in the microwave. Now you'll flex your creative muscles making a special graduation day topper out of marshmallow fondant. Doesn't that sound so cool and exciting?
This simply delicious, and easy to make treat will certainly make your graduate feel as special and fulfilled, as he deserves to be.