Before sending your children back to school, have them get the most out of summer with The Maya Kitchen's baking classes for kids and teens.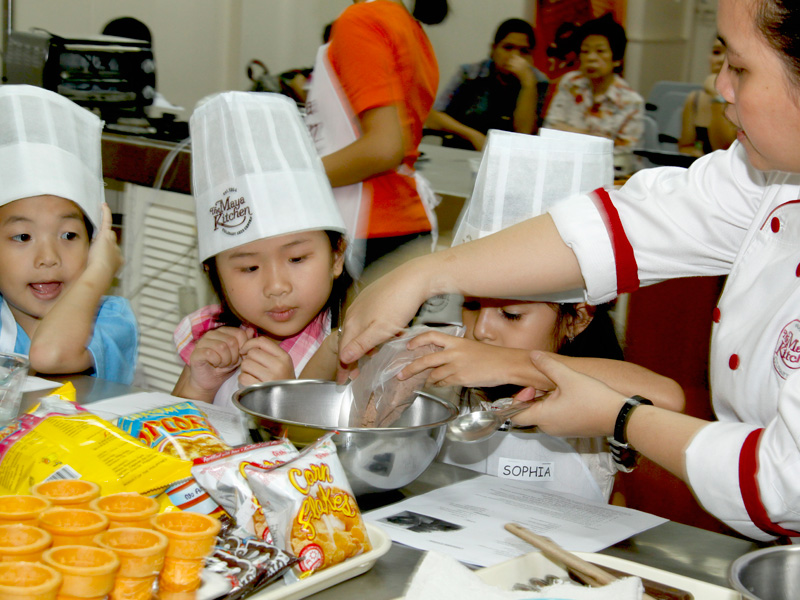 For kids ages 5 to 12, there will be two days of baking fun where savory goodness meets healthy and fruity sweetness. Students may attend one or both classes, with intakes in June and July.
Kid's Baking Adventures
June 14 and 15, 2017
July 12 and 13, 2017
Day 1:
Blueberry Frozen Creamwich
Baked Beef Tortillas (ala Lasagna style)
Orange Madeleines
Vanilla Avocado Smoothies
Day 2:
Pineapple-Banana Aloha Cups
Baked Chicken Alexander
Chocolate Chip Strawberry filled Cookies
Very Berry Smoothies
For those 13 and over, they will learn to prepare the coolest and most awesome snacks and desserts ever! Similar to the kids' class, students have the option to enroll in one or both intakes.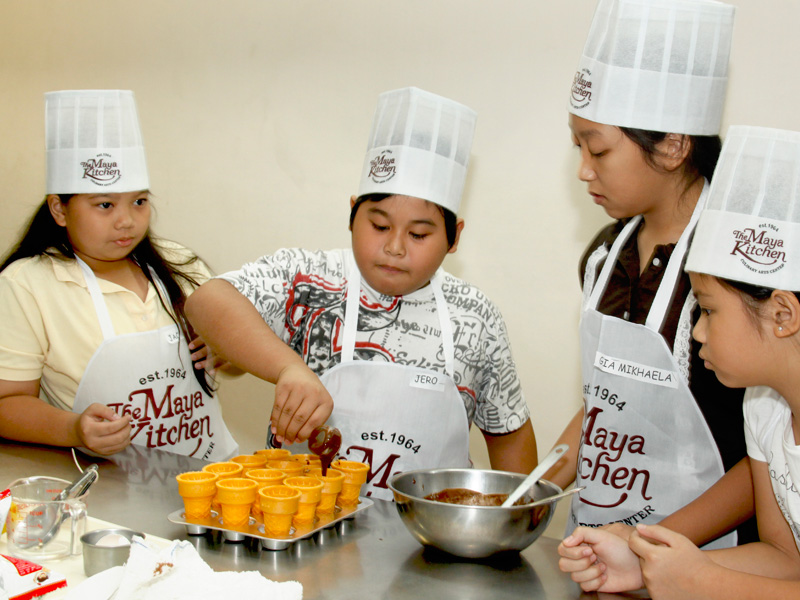 Young Baker's Hangout
June 20 and 21, 2017
July 18 and 19, 2017
Day 1:
Parmesan Chocolate Souffle
Chocolate Filled Chocolate Chips Cookies
Shepherds Pie
Day 2:
Blueberry Mamon
Red velvet Lava Cake
Baked Mac and Cheese
To enroll your children in these fantastic classes, simply call 8921185 or 8925011 loc. 108, 0929-679-6102, or via email at [email protected].
You may also visit The Maya Kitchen's Facebook page at https://www.facebook.com/Mayakitchen/.
The Maya Kitchen Culinary Arts Center is located at 8th Floor, Liberty Building, 835 A. Arnaiz Avenue, Legazpi Village, Makati City.