Special occasions call for a special cake. Whether it's a birthday, a wedding, or just about any occasion you can think of, the cake is sure to be a focal point. It's the exclamation point of every celebration; bring in the cake and it's everyone's cue to start clapping or singing. In weddings, feeding each other a mouthful is symbolic of a couple's willingness to do things for each other in life.
Just as there are many types of occasions, there are many types of cake. But for this article, The Maya Kitchen will focus on just one: the "white cake." Not to be confused with yellow cake or vanilla cake, though they may share some common ingredients.
White cake got its name from the very obvious reason that it's white! And by this we mean a clean white, due to the fact that it only uses egg whites, hence its color. Which is why it bears no resemblance to the yellowish tinge of cakes made with yolks. This is what makes it a popular choice for weddings, because it adds a touch of pure sophistication appropriate to the occasion.
When you're preparing white cake, you'll notice how fine the consistency of the batter is and how much more runny it is in comparison to yellow cake batter. It's also important to note that white cake is made with cake flour, such as Maya Cake Flour, and not Maya All-Purpose Flour. Cake flour, in general, contains less protein, which contributes to the "tender crumb" white cake is so famous for.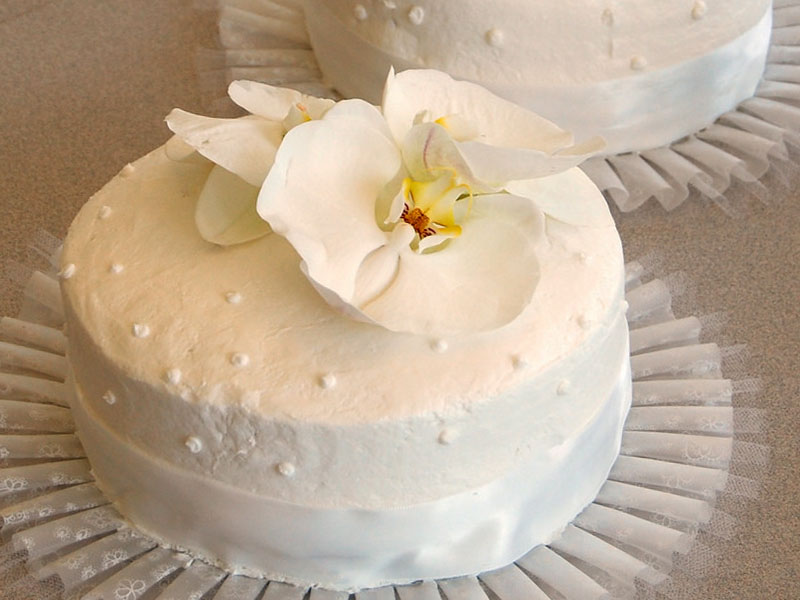 Aside from the color, the egg whites make the cake's texture light and spongy. Folding the whites gently into the batter give it that lovely airy texture. Egg yolks, on the other hand, change the cake's color and contain fat and emulsifiers, which thicken the consistency.
Aside from the egg whites and Maya Cake Flour, other ingredients needed for your simple white cake are white sugar, baking powder, salt, unsalted butter, milk or yogurt, and vanilla (or vanilla bean, if you can get your hands on it), and almond extract to give it a sweet, distinctive flavor.
Aside from a gorgeous wedding cake, there are tons of things you can create with white cake. Think frosted white cake cupcakes, white cake bars, and white cake cookies for the kids to enjoy. You can sandwich fruit filling in between the layers or top it with sour cream frosting. The possibilities are endless!
White cake is so versatile it can serve as the foundation for many of your scrumptious desserts. It's relatively easy to bake, and the taste is simply delicious.