Visiting your neighborhood panaderia or bakery for some baked goodies is a routine shared by many. Here, you're spoiled for choice, and it's not unusual to buy a little bit of everything!
The panaderia is something every Filipino kid should experience. It gives you a sense of what it means to be Pinoy every time you bite into a piece of pan de sal slathered with margarine or dip your ensaymada in hot tsokolate.
Here are our top 5 favorite Pinoy panaderia treats and some great recipes we found on the Internet along with some of our own. For novice bakers, don't be shy to ask Mom or Dad for help.
#1 Ensaymada
This buttery brioche definitely tops our list. It's soft and sweet with a whole lot of cheese. And it goes great with a cup of Pinoy-style hot chocolate.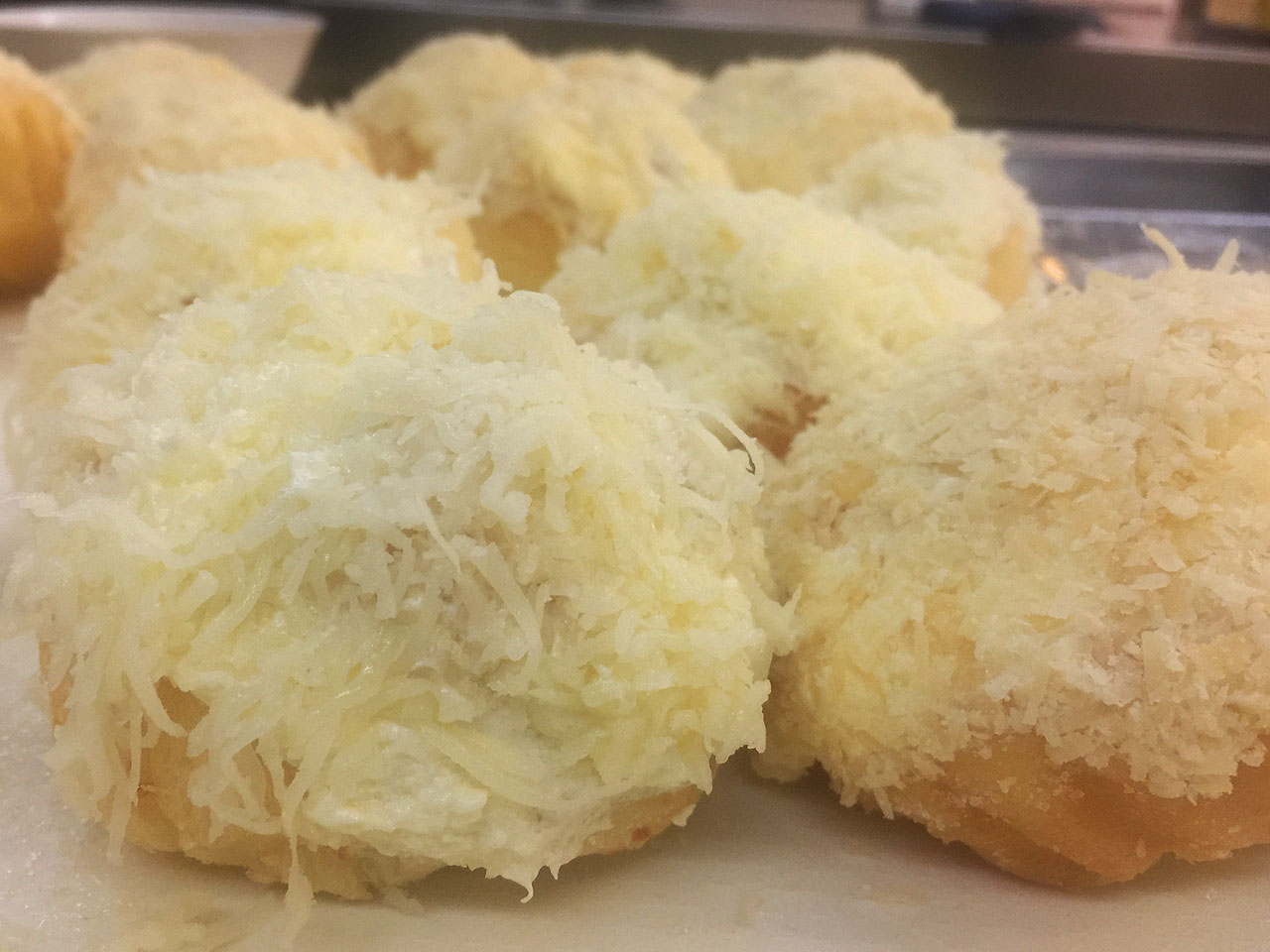 Here's our recipe for Quezo de Bola Cream Cheese Ensaymada! Quezo de Bola is our own version of Edam and is a staple Christmas favorite.
Top it off with a generous layer of buttercream and you have an extra special treat. You can read more about Ensaymada here.
#2 Pan de Coco
Spanish for coconut bread, Pan de Coco is a light roll filled with sweet coconut filling that doesn't use a lot of yeast. If you're not careful, you could easily gobble up a plateful in one sitting because it's that good.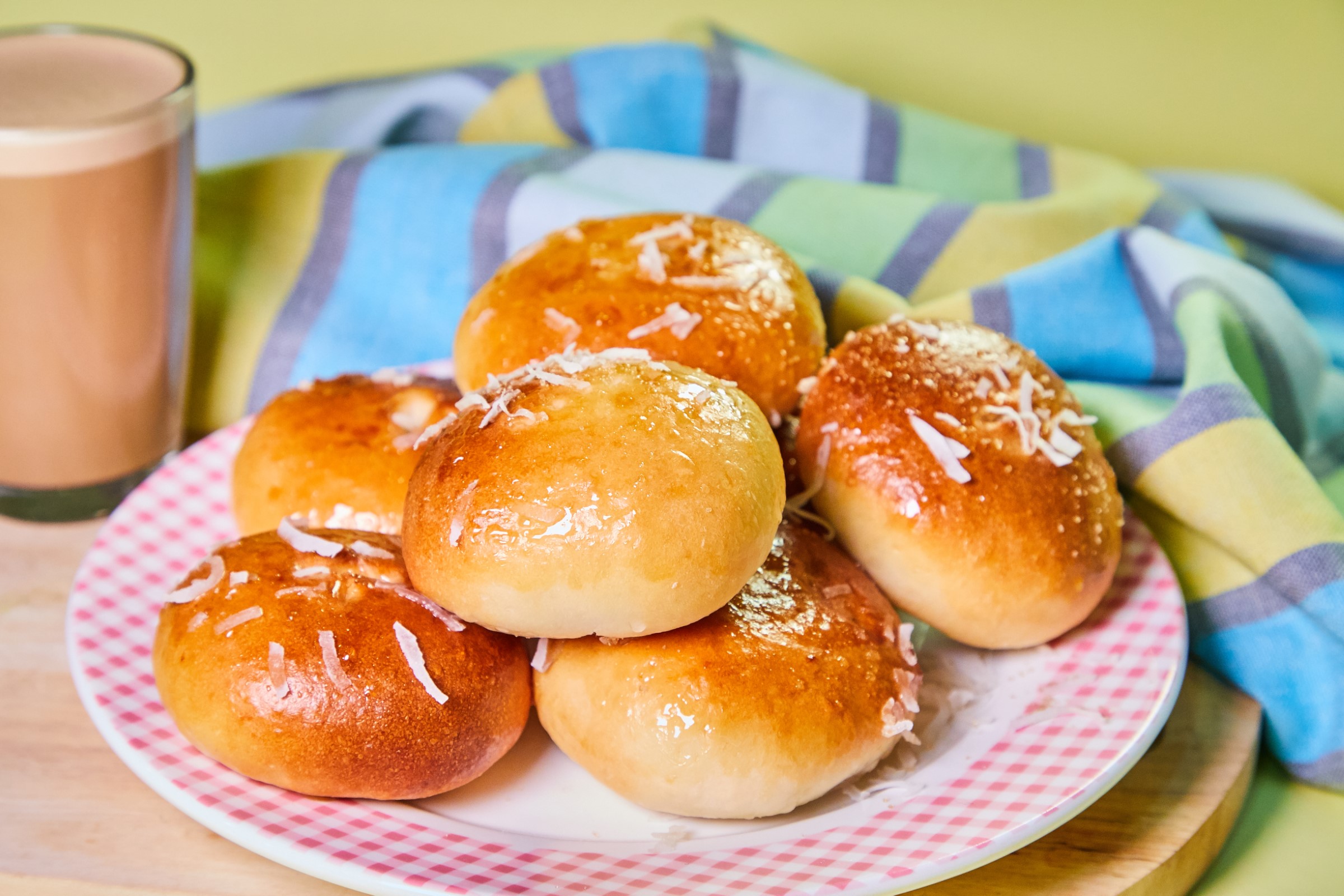 Our recipe calls for freshly grated coconut meat to get the most authentic flavor.
#3 Pan de Pula
This is an absolutely delicious pastry also known as Kalihim. Pan de Pula's red filling is made from stale bread, eggs, vanilla, sugar, milk, and food coloring!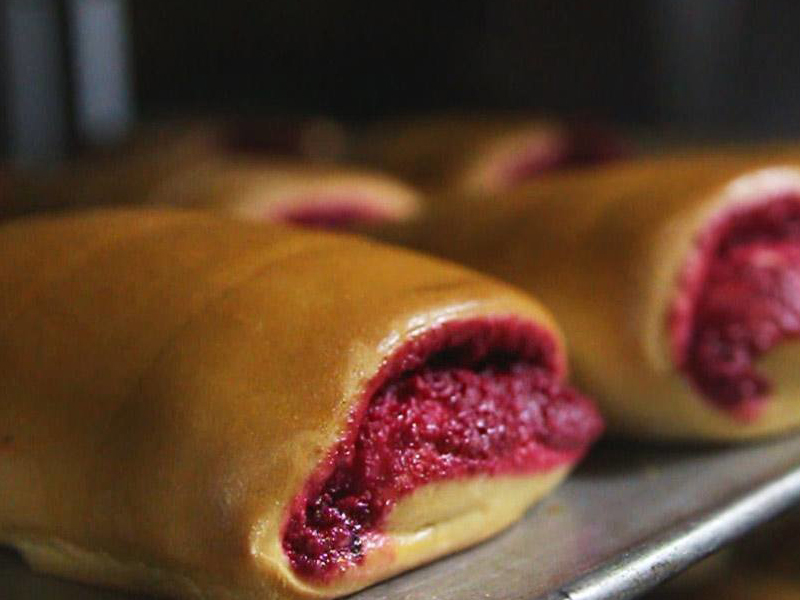 Photo from Yummy.ph
Here's a recipe for Kalihim from the Ang Sarap! website that we think is super yummy and easy!
#4 Pinagong
So named because the tops of the bread rolls resemble a turtle's shell; or pagong in Tagalog.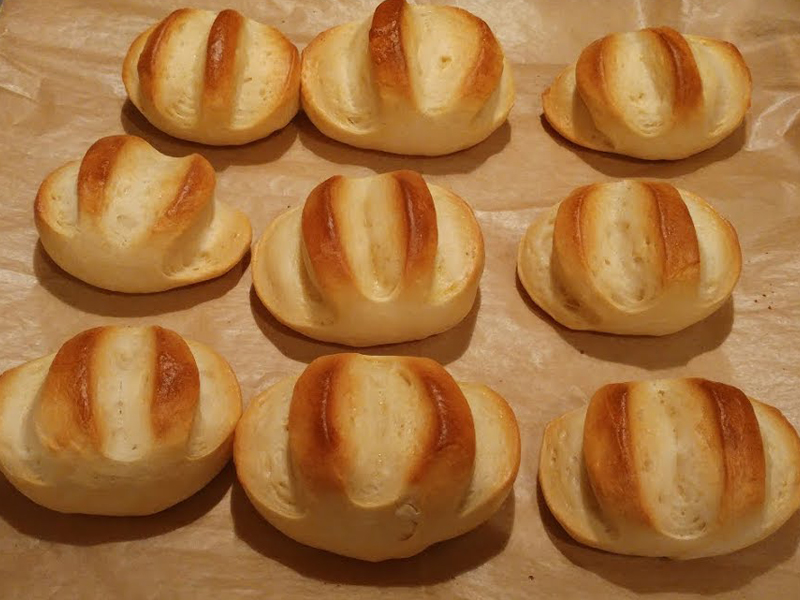 Photo from MyBaking
This sweet, milky soft bread roll originates from Quezon province. But you don't need to travel far just to try it because it's available in most panaderias. Or you can always try this delish recipe from the sugarmsprinkle blog!
#5 Empanada
A classic panaderia staple, empanadas are light, crispy, and filled with a savory blend of meat, carrots, potatoes, and raisins. They normally come in pork or beef varieties, but there's a whole world of delicious fillings out there.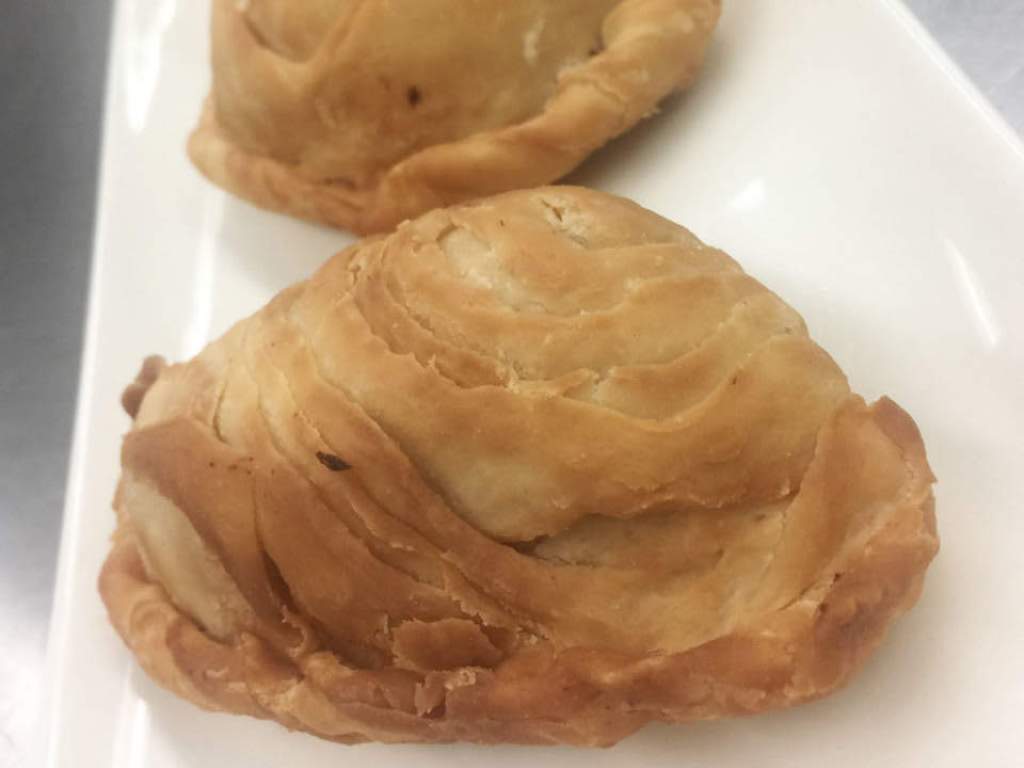 The Flaky Empanada recipe we're sharing is slightly different from the soft and chewy one most people  know. Also known as Empanada de Kaliskis, it may very well be a Filipino version of the croissant. Hope you like it!
You can grab some of the best local delicacies at your nearest panaderia. But now you can also whip up a batch right in your own kitchen! Leave us a comment below about your Pinoy pastry baking experience!