The age-old Filipino Christmas tradition of enjoying Ensaymada topped with Queso de Bola and a steaming cup of tsokolate during Noche Buena is one that is well-loved by young and old.
In fact, Ensaymada is so ingrained in our culture that we don't need Christmas as an excuse for us to enjoy this sweet, swirled pastry topped with a buttery icing and a very generous sprinkling of cheese. Whether we enjoy it for breakfast with a cup of strong coffee, as merienda, dessert, baon, and yes, even as a guilty late night snack, there is no doubt that this sweet pastry is an all-time Filipino favorite.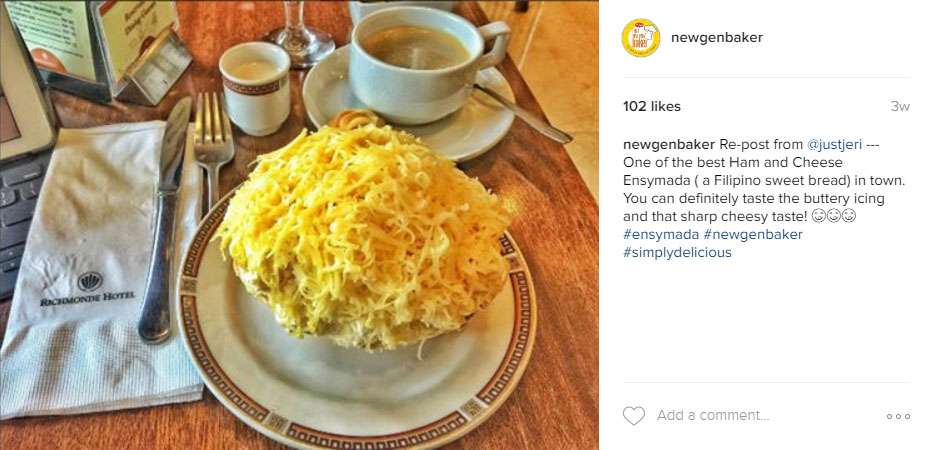 This versatile pastry can be found anywhere in the Philippines; from neighborhood panaderias to grocery and convenience stores. We have restaurants that are known for their own special versions of this delectable pastry. It can be a parent's pasalubong enjoyed at home with the family, or the talk of the table in a posh hotel café. It is a food that is elegant in its delicious simplicity.
Filipinos are known for their ingenuity in cooking, and in the case of Ensaymada, many varieties have cropped up over time: Ube Ensaymada, Ensaymada with Yema filling, Ensaymada with Macapuno, the list goes on! If you think you know the best recipe, you won't be the first, though we're sure it's delicious. That's also why it's so versatile: it can be reinvented to suit particular tastes.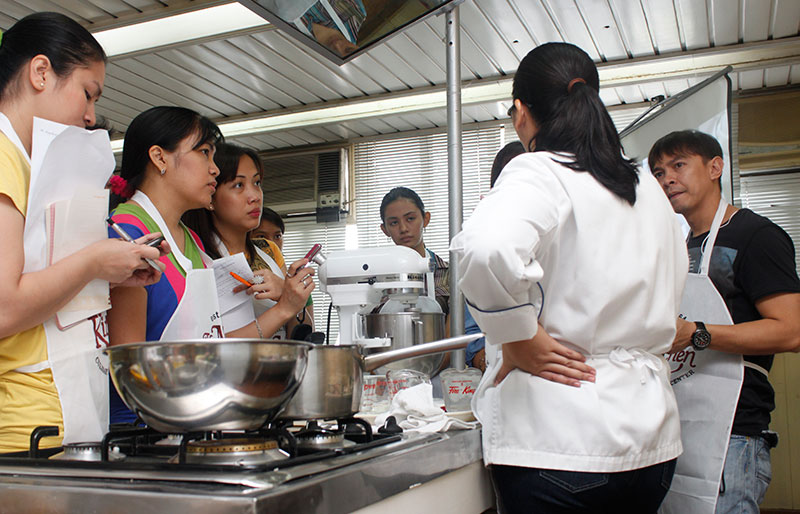 Ensaymada is actually Spanish in origin—Majorcan to be exact, and was most likely introduced to Filipinos during the Spanish Colonial period. When we mentioned the term "age-old," we weren't just referring to the Filipino tradition. Ensaymada is said to date back to as early as the 17th Century.
Ensaymada is considered a brioche, a flaky and light pastry rich in eggs and butter. In Spain and other Latin American countries where it is known as Ensaimada, this popular pastry is made with the usual eggs, sugar, flour, water, and yeast mixture. The difference? It's made with saïm (Spanish for pork lard) instead of butter. An interesting variety of Spanish Ensaymada is called Tallades, which is covered in sobrassada (cured sausage) and pumpkin; it is said to have a taste that is both sweet and bitter.
Is Ensaymada difficult to make? Like all breads, it is a challenge, especially when it comes to getting the dough to rise properly. However, it's not impossible to learn. —GDT