One thing that's so great about the end of the year is that it brings families together. And if there's anything that seals the deal, it's quality bonding over a great meal.
It's Filipino tradition to prepare dishes for Media Noche to bring good fortune. And everybody knows that what you serve pre-game and for dessert are a big deal with everyone snacking and nibbling! That's why we've gathered some of our luckiest recipes for New Year's Eve so you can plan your starters well in advance.
#1 Pork for Success
Pork symbolizes financial prosperity, so it's always a good idea to include it in your menu. While lechon is a go-to dish, you might have had your fill of it during Christmas.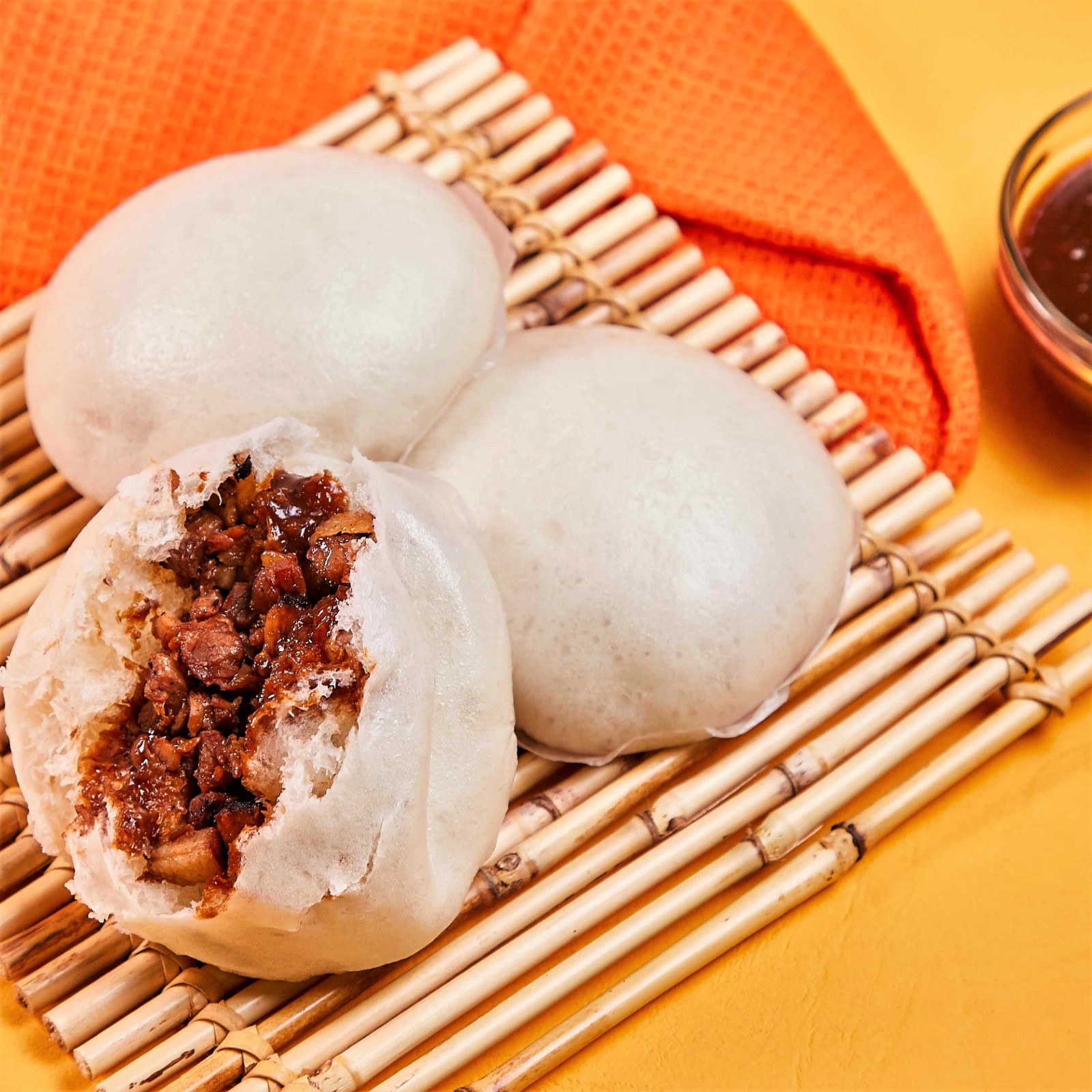 Pork doesn't even need to be the main dish either. You can have it as an appetizer, just like our Pork Barbecue Siopao. This traditional Chinese dish is sweet pork goodness in every bite.  It also has a baking component that requires you to make dough. It only takes about two hours for the dough to rise, so no need to worry about it taking forever to prepare.
#2 Sticky Rice for Harmony
The Philippines is known for its plethora of sticky rice treats or kakanin. It symbolizes closeness and balance in your relationships with friends and family, and supposedly makes your luck stick the entire year.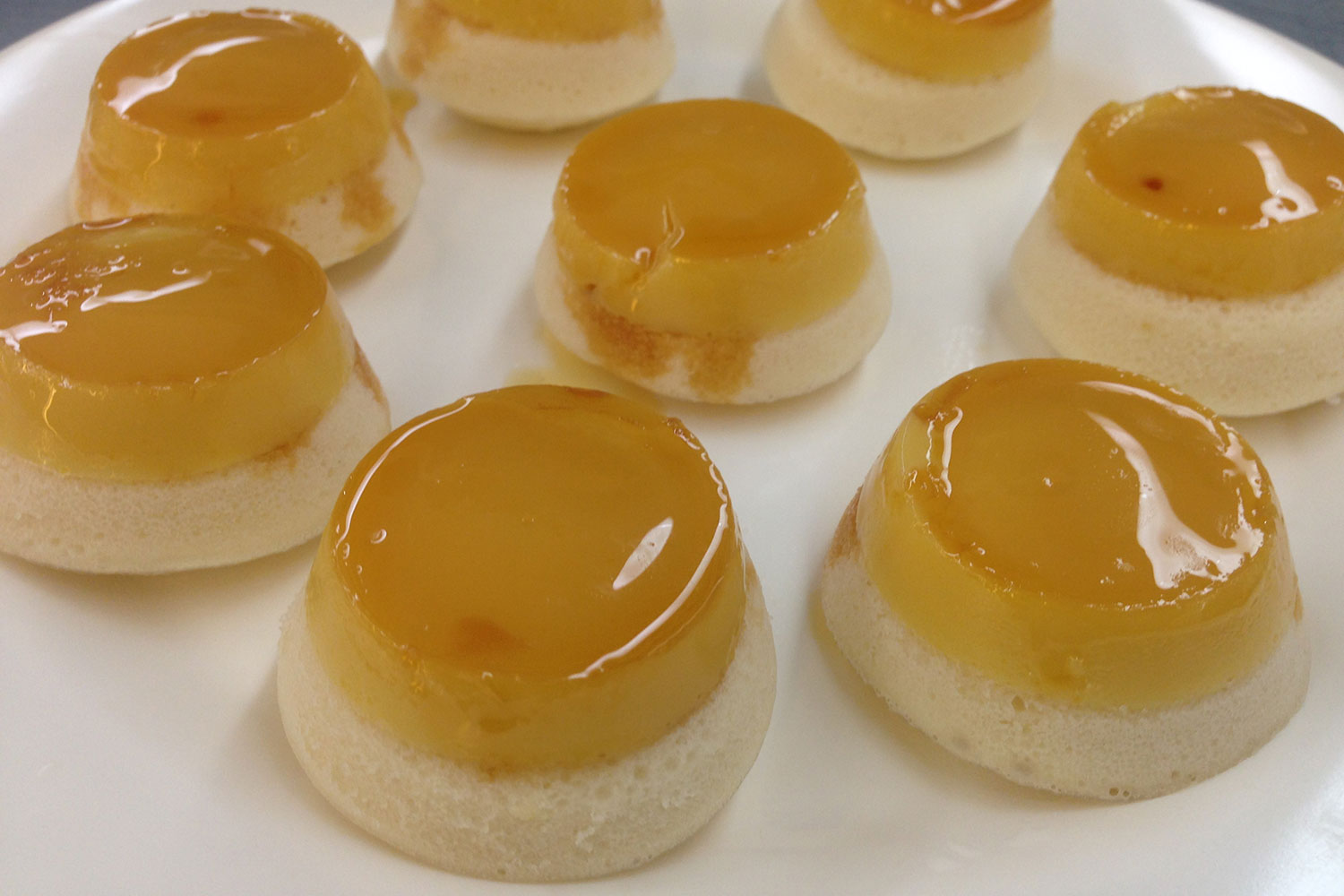 A must-try is our Puto Flan, which is a combination of two Pinoy favorites: puto (which is the sticky rice component) and leche flan. Yum! These are bite-sized, so they're easy to serve and eat. But they do have a downside: they'll disappear soon after you serve them!
#3 Fish & Fruit for Abundance
It's a must to have a fish dish and round fruits for Media Noche. That's because fish and round fruit symbolize abundance—the latter because they are the same shape as coins. Again, they don't need to be the main course, and you can make them the stars of your starters.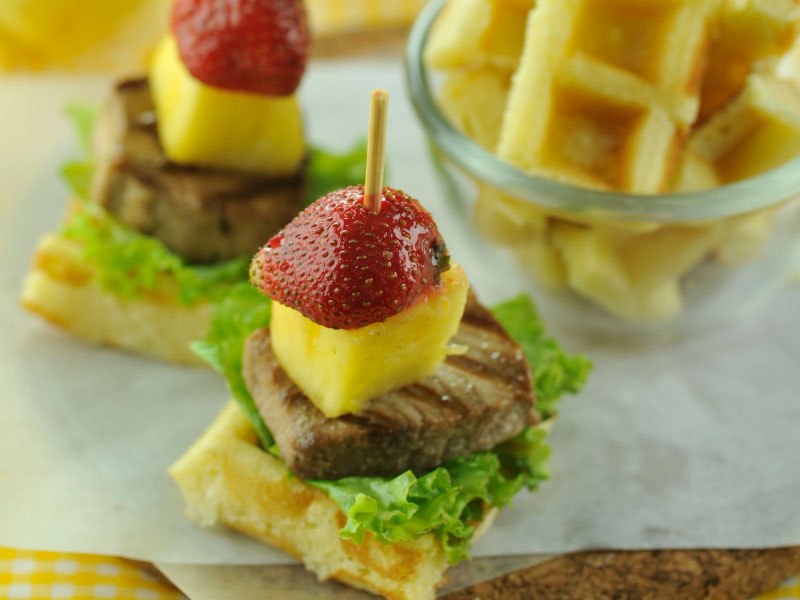 The Maya Kitchen's Fish and Fruit Waffle Canapes are a fantastic appetizer recipe that combines both. It consists of bite-sized waffle slices topped with tuna, salad greens, and fruit. To stick to the round-fruit theme, use a baller scooper. Every bite signifies wealth and health!
#4 Cake for a Cycle of Good Luck
Round cake is said to symbolize the cycle of the New Year where good things come in many forms. And of course, yes to any excuse to have cake!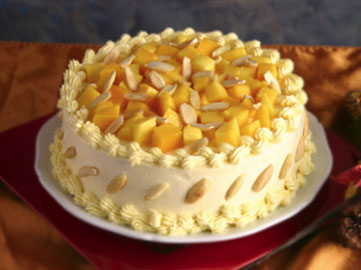 Our Festive Super Moist Cake is perfect for this occasion! Mangoes, almonds, and a succulent Devil's Food Cake base make a decadent finish to your Media Noche. You can also use pili nuts if you prefer, or even both.
That wraps up our list of foods that will bring you good fortune for the New Year. Leave a comment below to tell us your favorite lucky dishes, and here's to a very lucky 2019!