Halloween isn't just for kids and some adults never grow out of dressing up and gobbling up sweets. The holiday is all about having a spook-tacular good time, and what better way to celebrate than throwing a Halloween bash with the whole family?
Instead of store-bought candy for your party, why not make some homemade goodies? Last year we gave you four ideas. This year, we're giving our list an upgrade.
We scoured the Internet for some scrumptious sweets with a couple of our own thrown in, of course. But fair warning: these are so finger-licking good your guests will come back for seconds or thirds!
Get your candy thermometer ready!
#1 Snickers Bars
What could be better than (almost) everyone's favorite chocolate bar? The homemade version! We were blown away when we tested this Snickers bar-inspired recipe from Bon Appetit.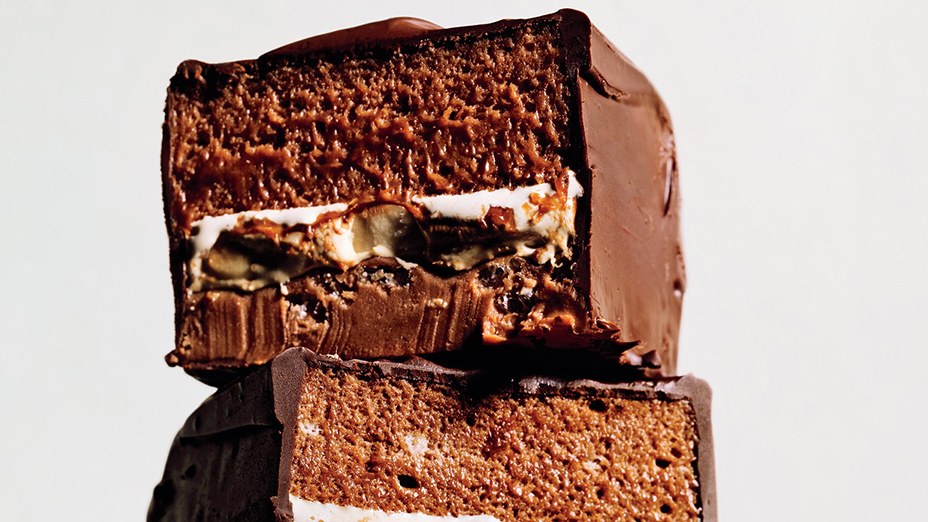 The recipe calls for high-quality milk chocolate, and we took the liberty of listing some local brands that score high quality-wise:
You'll need to prepare a bunch of ingredients to create the base, peanut nougat, Milk Chocolate Bavarian Cream, and coating.  We won't lie and say it's easy to make, but it's a good opportunity to practice your candy-making skills. Believe us when say that it's worth the effort!
#2 Real Homemade Caramel Apples
An apple dipped in caramel is a simple and delicious sweet that both kids and adult will enjoy for Halloween.
Typical caramel apples are made from store-bought candy. But when it comes to quality, it's not just about using top-notch ingredients, it's also using them to cook or bake things from scratch. That's why this recipe from Sally's Baking Addiction caught our eye.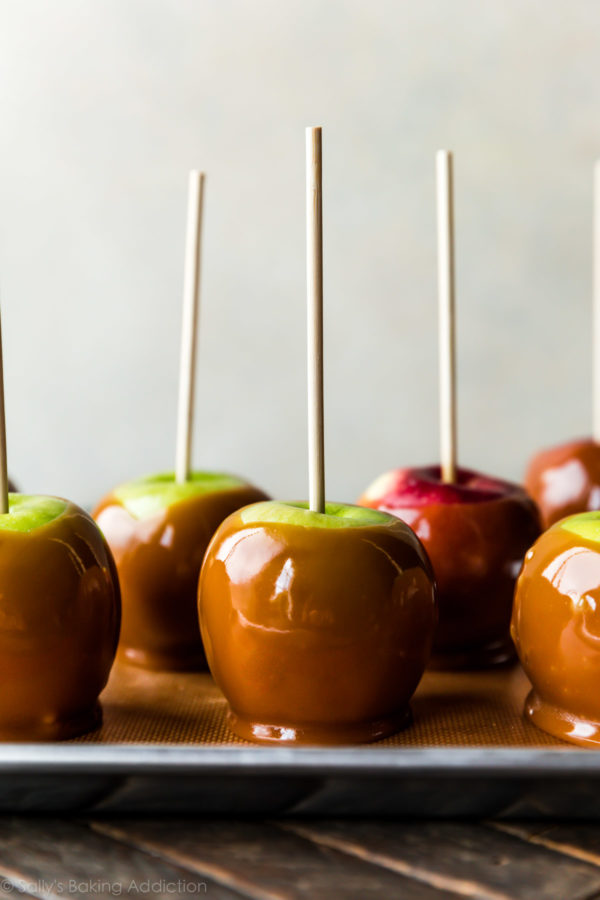 Apples are easy enough to find in your nearest grocery. The main star of this show is the caramel. You'll need brown sugar, heavy cream, vanilla extract, salt, and light corn syrup.
Enjoying a caramel apple on Halloween may not be as common as it is here that in the States. However, this may become a new tradition after you've tried one.
#3 Black Bottom Orange Cheesecakes
Dish out treats in trademark Halloween colors with our recipe for these orange and black mini cheesecakes. And because we want to make things easy without compromising quality, the fudgie brownie base of this treat uses MAYA Oven Toaster Chocolate Fudge Brownie Mix.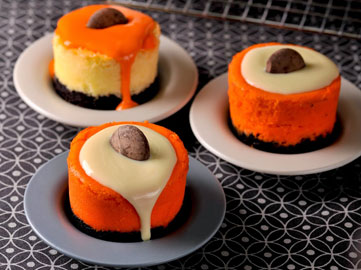 It's all about using first-class ingredients. It may cost you a bit more than usual, but we assure you that using the finest heavy cream, white chocolate, cream cheese, and orange-flavored liqueur will take this Halloween baked goodie to a whole new level!
We'd really love to know how these recipes worked for you. Do you have Halloween gourmet goodie ideas that you want to share with other readers? If so, leave a comment below.
Here's hoping this Halloween turns out to be your best one ever!