Halloween is right around the corner. Time to break out the spooky décor, choose a scary costume, and get your candy hoard ready!
We know it's much easier to buy candy at the grocery, but why not try making some of your own? You'll also rest easy knowing you're handing out treats that aren't full of preservatives. Break out that candy thermometer and get the kids in on the action for some creepy candy-making fun!
In case you don't have a candy thermometer, a little research on candy stages will go a long way so things don't turn out messy.
#1 Homemade Candy Corn
This soft, sweet, colorful, triangular candy is an American staple on Halloween. 
We found this easy and yummy recipe for candy corn on Hoosier Homemade. Make that quick trip to the supermarket to score some sugar, corn syrup, butter, vanilla extract, powdered sugar, powdered milk, salt, and some yellow and orange food coloring.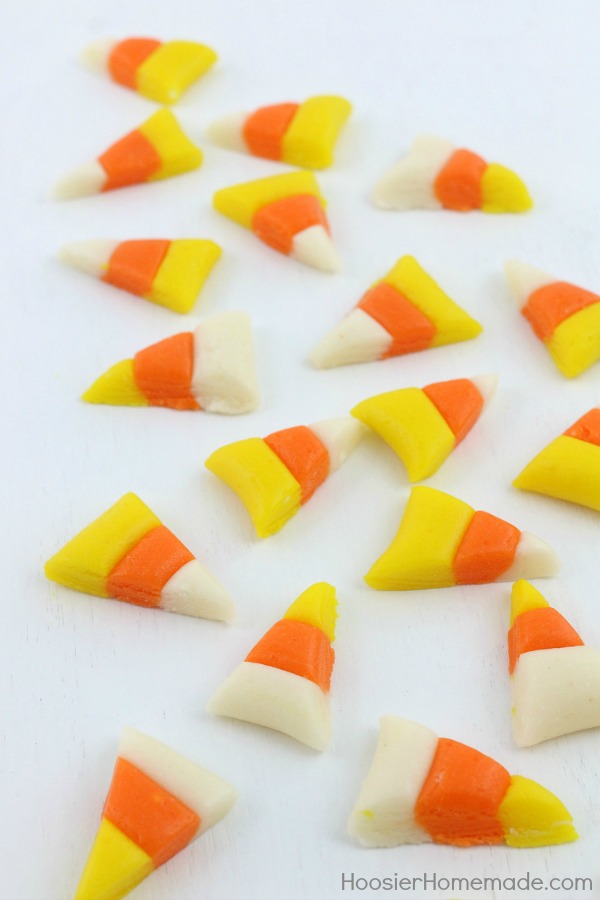 When you're done with combining, cooking, and coloring the ingredients, form the doughy mixture into ropes and flatten. The kids can help you with this. Then take a sharp knife and cut it into small triangles. Place them in a bowl or wrap them in wax paper to give them out as treats.
#2 Homemade Lollipops
You know what's even better than you're favorite lollipop brand? The ones you make in your own kitchen!
This cherry lollipop recipe from Sandra Lee only needs corn syrup, butter, sugar, and cherry-flavored gelatin. But feel free to choose any flavor your heart desires. This will yield shiny lollipops you can hand out to trick or treaters or place in a tall mug on your Halloween table.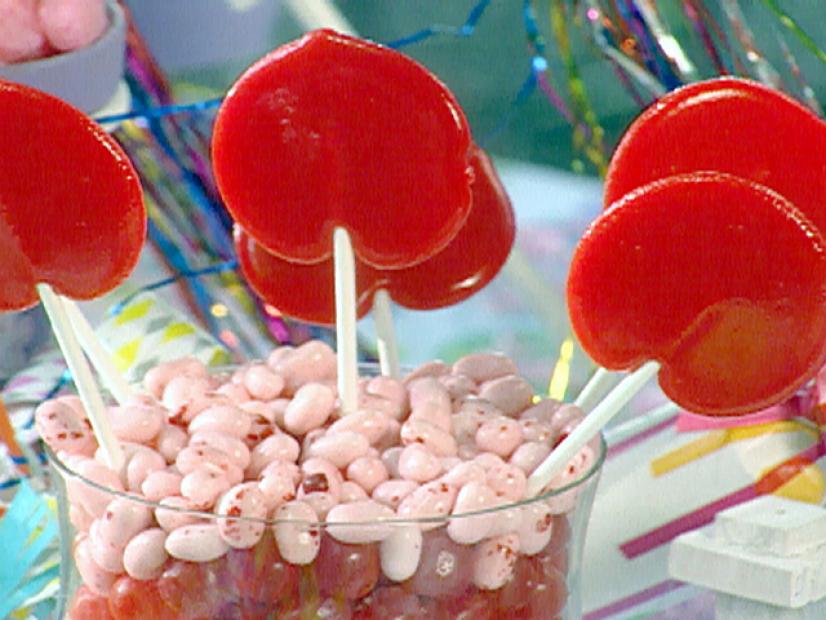 If you want extra colorful lollipops, try this recipe from Sugar Hero! It's basically putting an assortment of colorful candies in silicone lollipop molds and popping them in the oven to bake.
#3 Candy Bark
Candy bark is basically a sheet of chocolate covered with goodies. Break off a piece and pass it around!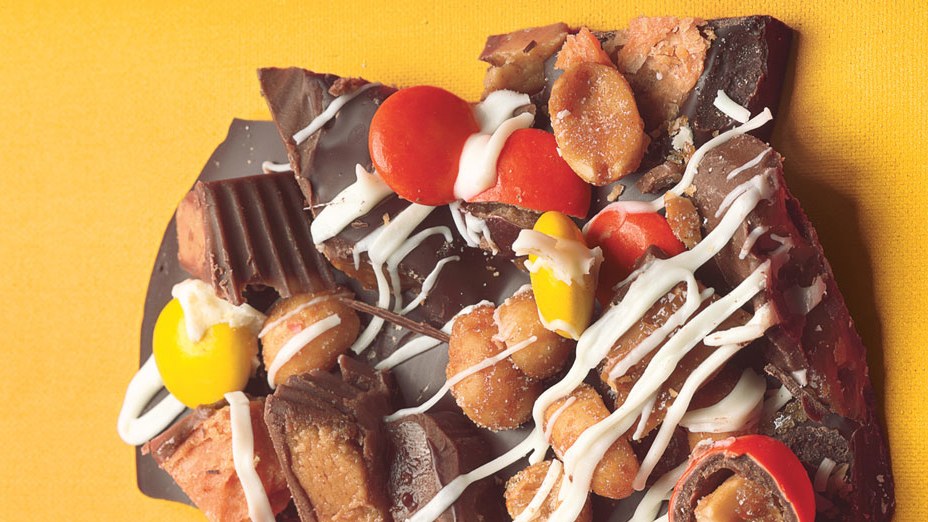 We absolutely adore this recipe for Halloween Peanut Butter and Toffee Candy Bark because it includes Reese's Pieces, Butterfinger, and Peanut M&Ms! This delectable treat also has honey-roasted peanuts, white chocolate, and chocolate chips. What more could you ask for?
#4 Halloween Cake
Any party wouldn't be complete without cake. So we dove into our archives for this adorable Wizard's Cauldron Cake that is sure be the center of attention during the festivities. It won't last long though because this cake is as good as it looks.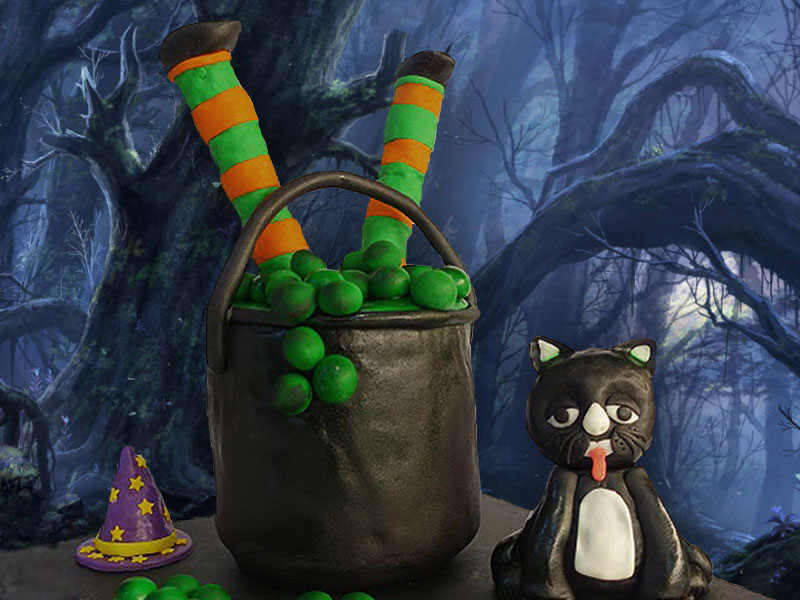 It's shaped like a cauldron complete with green bubbles, a wizard's hat, and a cute black kitty. The base is a moist and finger-licking good butter cake. It's also an opportunity for you to test out your cake decorating skills.
We hope these delicious goodies make trick or treating and your Halloween feast a blast. Tell us about your spooktacular Halloween by leaving a comment below!