Mercedes at her Pastry graduation at Tante Marie's Cooking School, SFO, with the showcase Wedding Cake studded with Fresh Flowers 
My name is Mercedes Camacho Peterson and I am a trained pastry chef and the owner of Petite Patisserie that specializes in Bite Sized Pastries. I also teach one on one baking and cooking classes for beginners (mostly friends and their children). I moderate the Everest Cooking Club of Everest Academy Manila, which I established in partnership with The Maya Kitchen, and I've been teaching The Maya Kitchen's Teen Cooking & Baking Camp for the past 10 years!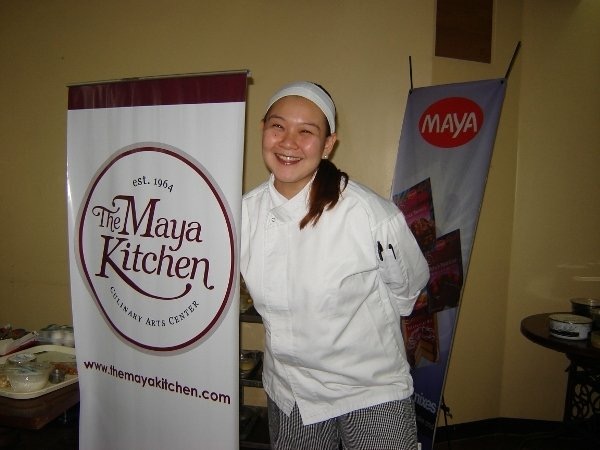 I've wanted to be a pastry chef since I was a child, but was told by my dad to first get a college education (I went to the Ateneo and graduated in 2000), but when I told him I was ready for pastry school, he said "paddle your own canoe", so that's what I did. For 7 years, I worked in the BPO industry and was one of the first customer service associates, and left as an Operations Manager when I had saved enough to pay for Pastry School in SFO and fly back and forth thrice. Luckily my brother Gus lived in Pacifica and was kind enough to house me and lend me his cars to drive to school in the city – he also employed me in his Filipino restaurant so I could be a working student. I finished my certificate in Pastry at Tante Marie's Cooking School in 2008 and externed with Patisserie Philippe on Market St. for 3 months.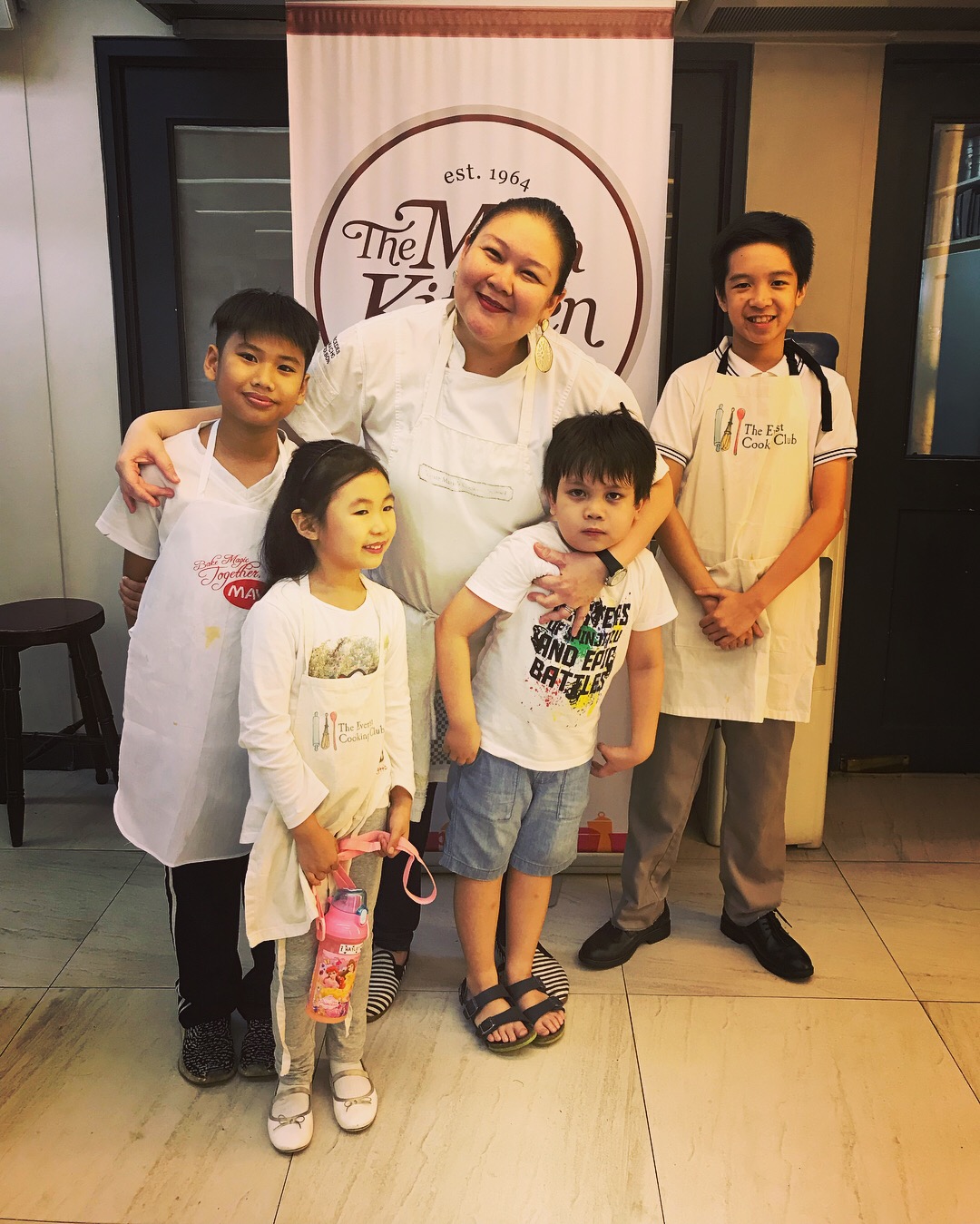 With the Everest Cooking Club
When I returned to Manila to get married, I put up my home-based business, Petite Patisserie. I took a seminar on Entrepreneurship and was challenged to go out of the box, so I made 200 Petite Cupcakes (and left my calling cards beside them) to be served with morning coffee for the attendees. Luckily, Ms. Rory Subida , directress of The Maya Kitchen, loved my Petite Cupcakes and kept my calling card. The next day she called me up, told me how much she loved my Petite Cupcakes, and invited me to teach at The Maya Kitchen! Everything just came full circle because I first learned how to bake following The Maya Kitchen Cakes & Pastries book!
The first class I taught was how to make Petit Fours using Filipino ingredients like Pili and Cashew Nuts, and mango jam, then taught other classes on how to make European cakes (Opera Cake, Sacher Torte, Frasier, and Petit Fours decorated with Filigree), dessert buffet pastries, Christmas cakes, and pastries using Maya Mixes. And then I was invited by Ms Rory to teach the Maya Teens Cooking & Baking Camp, and the rest is history!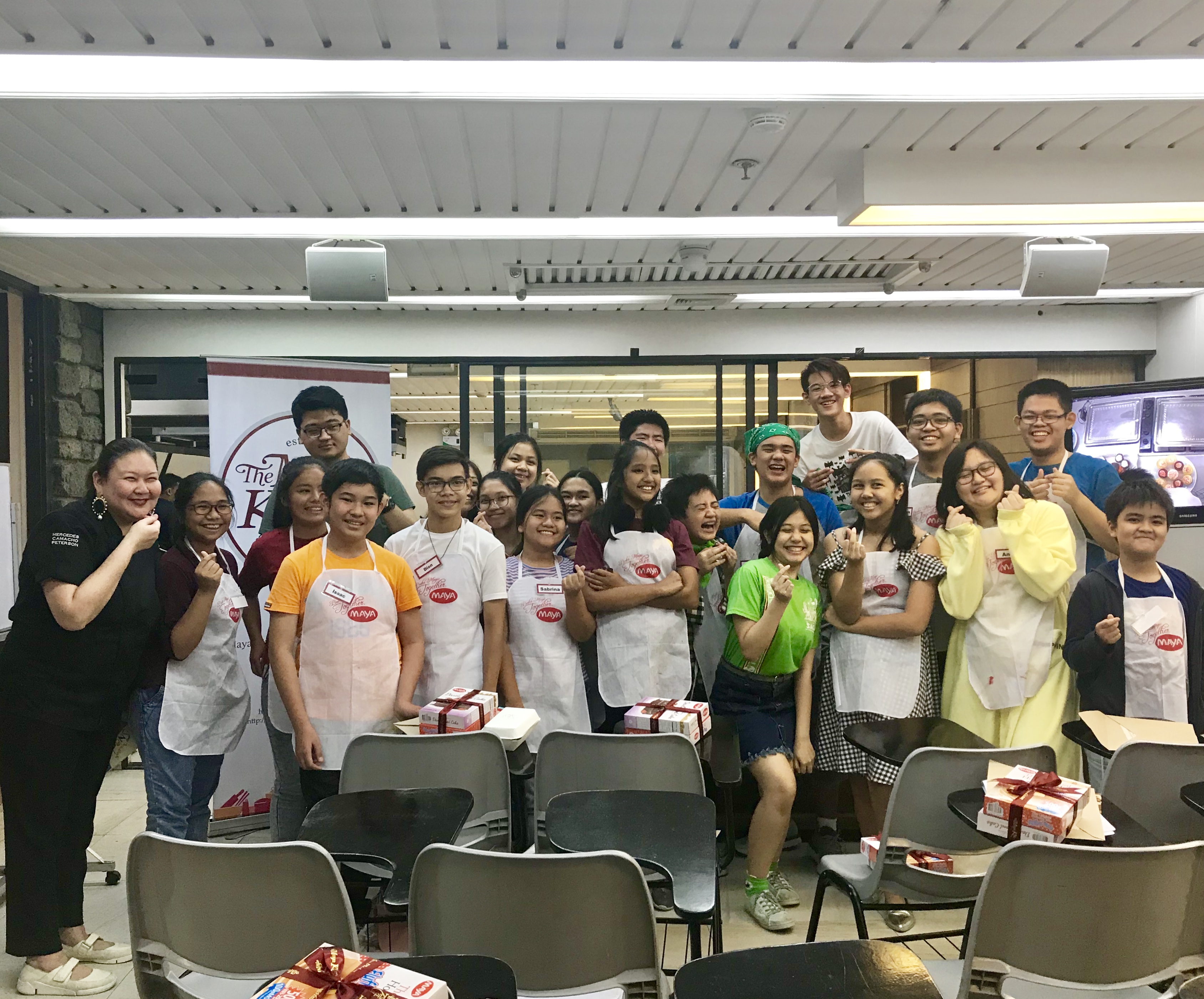 With the May 2018 Batch of The Maya Kitchen's Teen Cooking Camp
I also taught the first graduating class at The Monster Kitchen (Petit Fours, Verrines, Cookies & Bars) and several lifestyle classes in CDO. I was a Pastry Cook for Chateau 1771 for a year under the tutelage of Chef Vicky Rose Pacheco. I supplied my French Macarons (by consignment) to Parvati Cafe in Trinoma, Banawe, and Lucky Chinatown Mall for 5 years, and my French Macarons & Petit Fours were served at Louis Vuitton for their Sales Blitz Events in March 2011. I continue to teach lifestyle classes at the Maya Kitchen and moderate The Everest Cooking Club.
I started baking on my own when I was 9. My mom bought me "The Maya Kitchen Cakes & Pastries" book and the very first thing I baked without assistance was the French Apple pie in the book, and ever since I've been requested to make that pastry for family gatherings!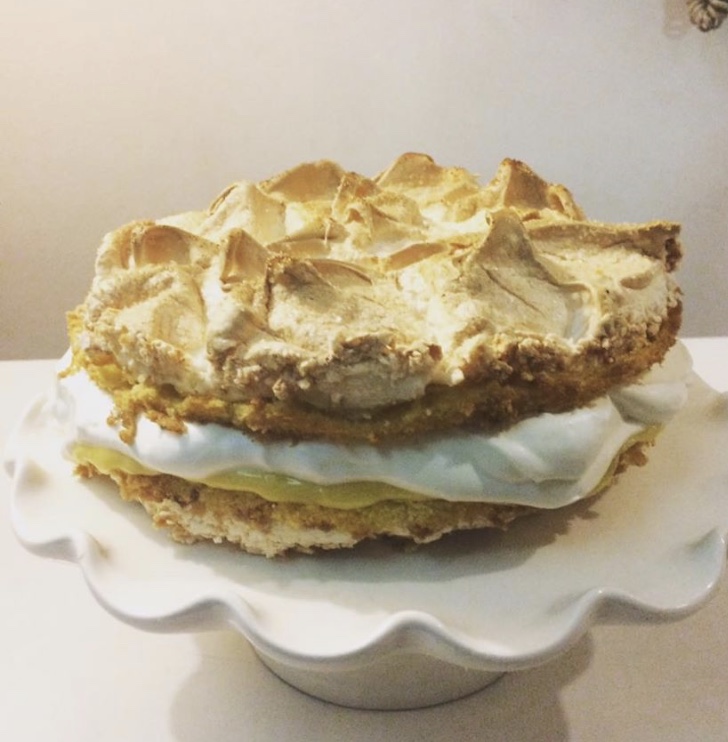 Lemon Meringue Torte
I fell in love with baking when I took lessons as a child with Marisse Alvarez Sy, the daughter of my mom's best friend when we were still living in Cebu. She taught me and my sisters how to make a Chocolate Cake, and from there my love and enchantment with baking started! Marisse Sy owns one of the most popular patisseries in Cebu called Marisse Patisserie, and she also owns The Homemaker; a shop dedicated to home decor that she finds all over the world. My mom was very supportive with my curiosity with baking and cooking and so she enrolled me in Dorothy's Cooking School where I learned to dabble in both!
My baking inspiration is God and Nature. I know that He gave me this talent for baking and teaching for a reason – to make people happy and teach the fundamentals in a fun environment.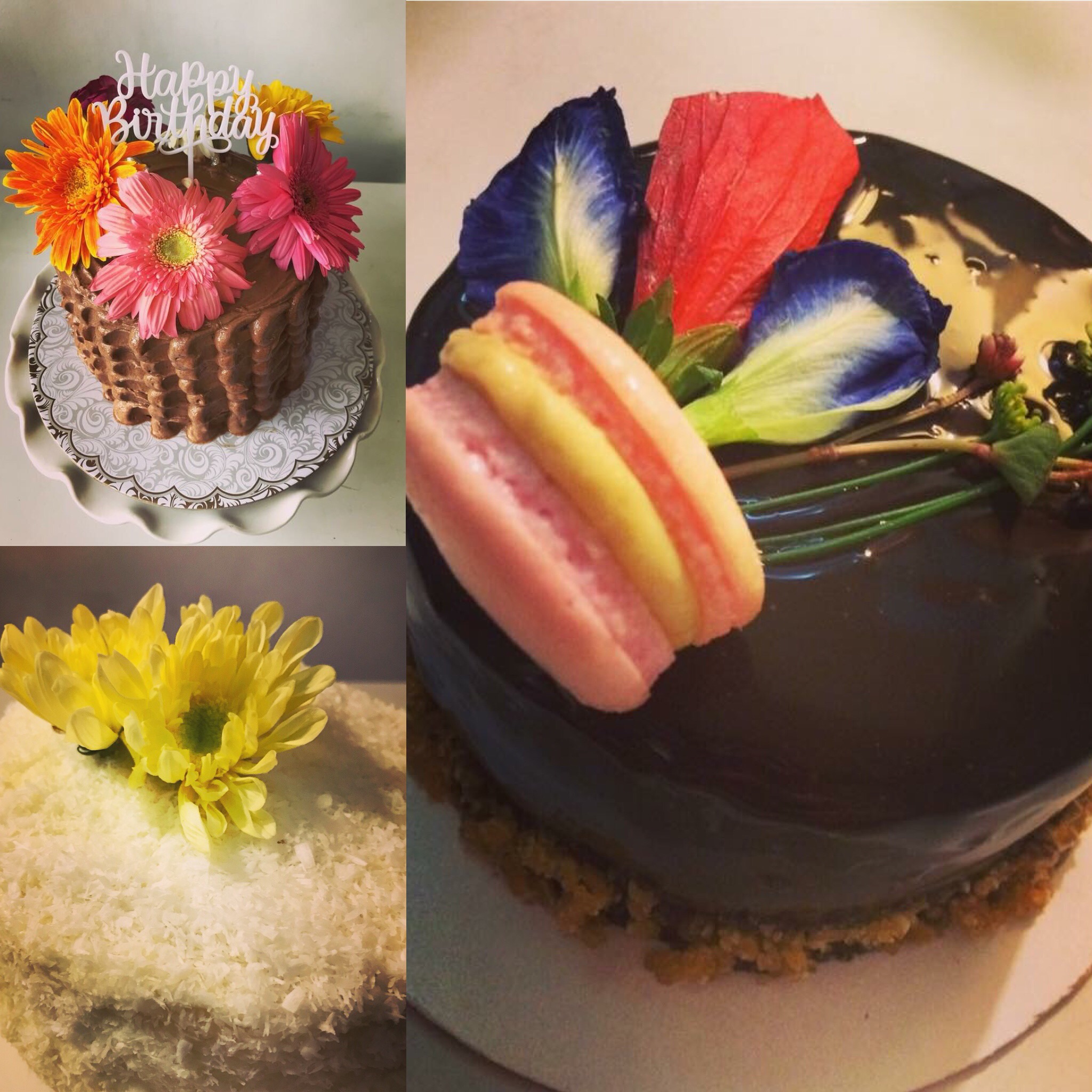 I was inspired to teach and be generous with my recipes when I apprenticed under the tutelage of Philippe Delarue when I did my externship at Patisserie Philippe in San Francisco. When I would report for work at 3am, I was the only one around to prep pastries before the rest of the staff arrived. He was so patient and taught me how to artfully arrange strawberries on the Crostillant, use the ancient peeling and coring apple machine and cut apples for the Apple & Almond Cream Puff Pastry. He even taught me how to make a Frasier! ( Fresh Strawberry Genoise cake with Creme Patisserie).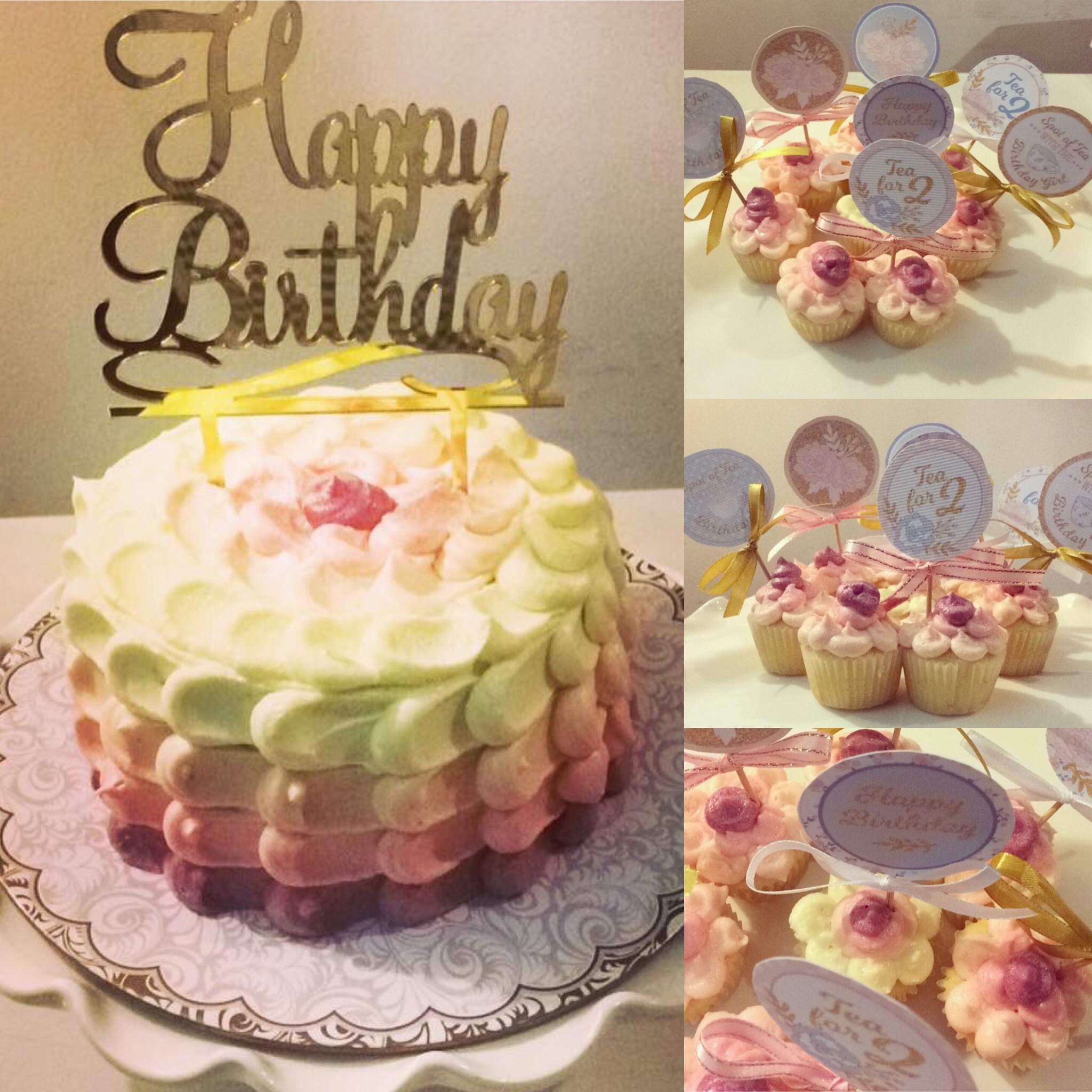 He would allow me to take 3 pastries home everyday, and before I left, he gave me all the copies of his recipes! I then realized what a pastry chef mentor should be based on his example: share everything you know without holding back and pay it forward. His was the great Parisian Pastry Chef Lenotré. I'm also inspired by reading the recipe books of my favorite Pastry Chefs, whose pastries I've also tried: Pierre Herme and Cristina Tosi of Momofuku Milk Bar in NY, and Alice Medrich, the Queen of Chocolate in the States and James Beard Awardee who taught a special Chocolate and Pastries class in my school for a whole day. I love the books of Peggy Porschen and one day I'd love to take one of her classes in London!
When I have orders, I bake at night because I have a day job. During the school year, I moderate the Everest Cooking Club every Wednesday afternoon, so in the morning I'm able to bake for orders and experiment! I hope to open and set up my Petite Patisserie Baking Studio in the next coming months!
My niche product are my French Macarons, which I have perfected over time. My specialty is my Lemon Meringue Torte, which is divine! I make Celebration Cakes and Petite Cupcakes using organic fresh flowers and simple rustic designs. I also make Paleo and Keto pastries and lactation treats for breastfeeding moms.
One thing I love and sets me apart are making savory and sweet afternoon tea pastries. I make Scones with faux clotted cream, madeleines, Lemon Meringue Tarts, and of course, Macarons. For savory, I make croquettas, savory scones, finger sandwiches, Monte Cristos, and bite-sized caramelized onion and bacon tarts. I even cater, complete with the set up of flowers, tablecloth, plates, teapots, and a display of savory and sweet pastries on my own serveware that I've collected from different countries over the years. I love afternoon tea!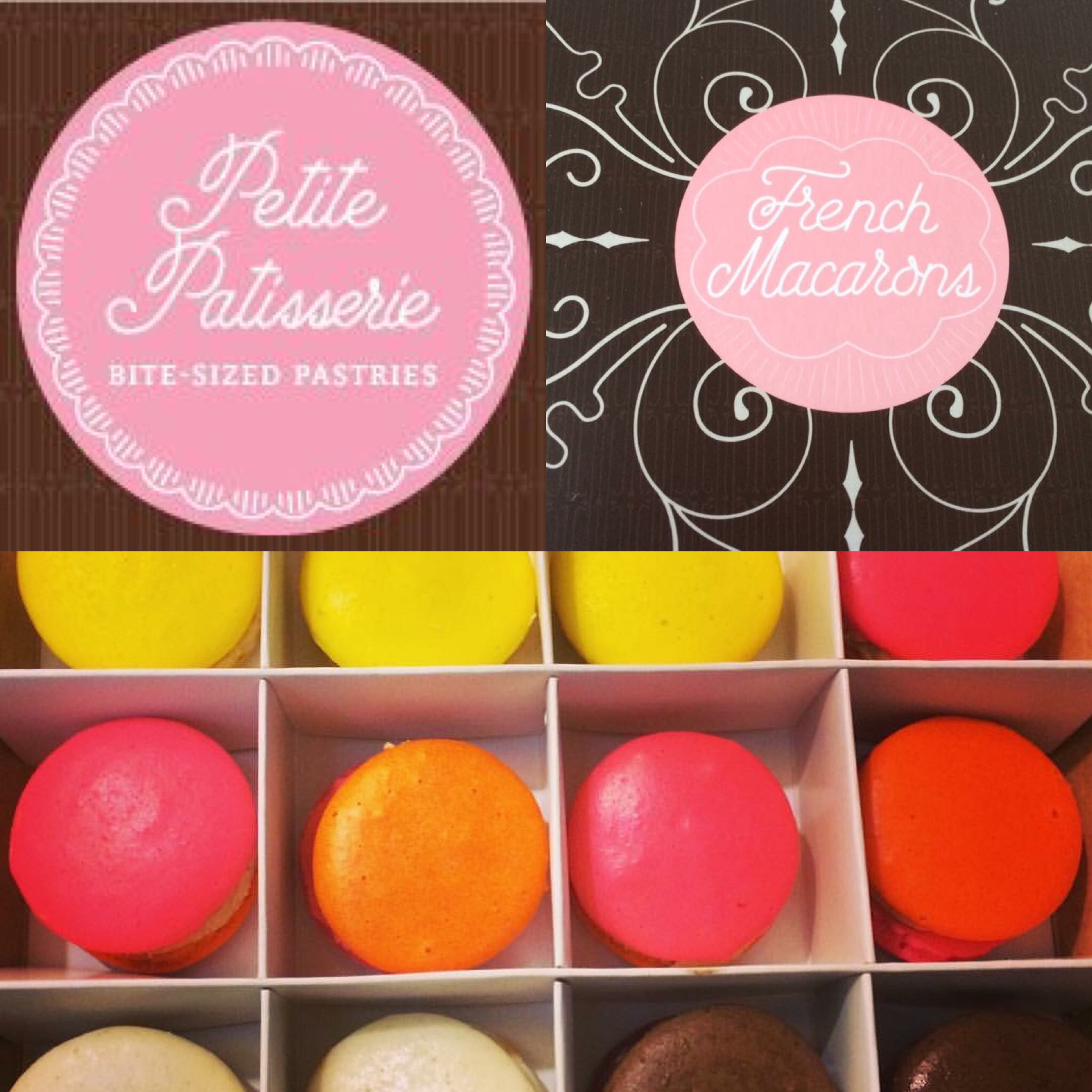 Some insights I've learned baking through the years are to always do your mise-en-place (prep your ingredients) and read your recipe thrice, no matter how many times you've made it before! The Kitchen Aid and the Cuisinart Food Processor are your best friends if you bake for a living or bake a lot! I only learned how to use these machines when I was in a pastry school and I'm lucky that my brother Gus gifted me a Kitchen Aid Pro for Christmas and my sister Jinky gifted me a Cuisinart Food Processor for my Pastry graduation – 10 years ago! And they're all still alive! Last – always use a digital scale for measuring, especially butter; a whole bar isn't exactly 8 oz (1 cup). It's actually 7.92 oz in reality and that can affect your recipe!
Transitioning from a gas oven to an electric oven when we were forced to use only induction and electric ovens in my condo was quite a challenging moment in my life as a baker. It took me months to get used to baking with an electric oven (mine is 10 degrees hotter) and it was hard to say goodbye to my trusty La Germania, which I started using when I got married. Making French Macarons in a super hot oven is very tricky because they brown easily, so I really have to watch my Macarons like a hawk.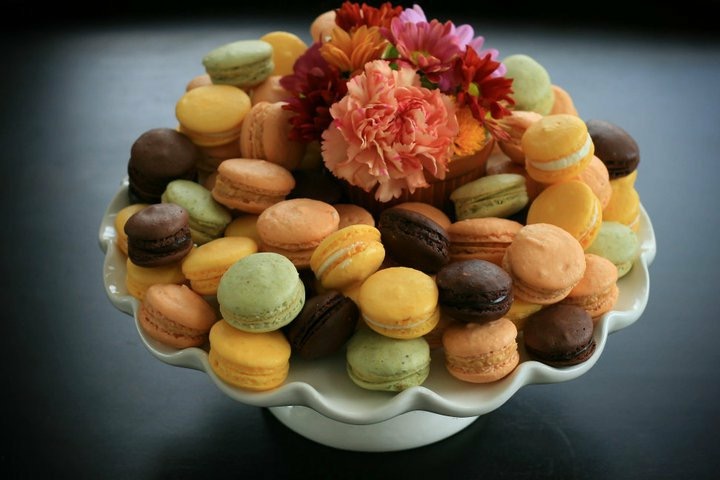 My most memorable baking experiences involve all the baking workshops I've attended to further hone my baking knowledge and repertoire: Ingrid's Sweet Haven & Patisserie for Buttercream Flowers, How to make Sans Rival & Sylvannas, Baking get-togethers with Filipina Homebakers Online when we meet at Ingrid's and learn new techniques, and Le Sucre Lab on the Art of Mirror Glaze & Entremets. Meeting up with my baking friends Christa Mendiola (Christa Manila), Joanna Romero (Cuppy Puppy), Gel Colet (Swell Sweets), and Andi Benitez (Edible Incredibles), where we not only get to catch up, but also exchange tips!
All the classes in pastry school that featured guest chefs who are stars in their craft have inspired me to be a better baker: Jim Dodge for Petit Fours, Rachel Liesing for Celebration Cakes, and Alice Medrich for Chocolates! And the little visits of Chuck Williams, owner and founder of Williams Sonoma, who introduced French cookware in the U.S. and authored hundreds of Williams Sonoma Cookbooks. At 93 he would walk to our school in the Nob Hill district and see what we were up to, and those visits were so inspiring! Going to a Williams Sonoma Store in SFO is a venerable experience in itself ! I can spend hours there!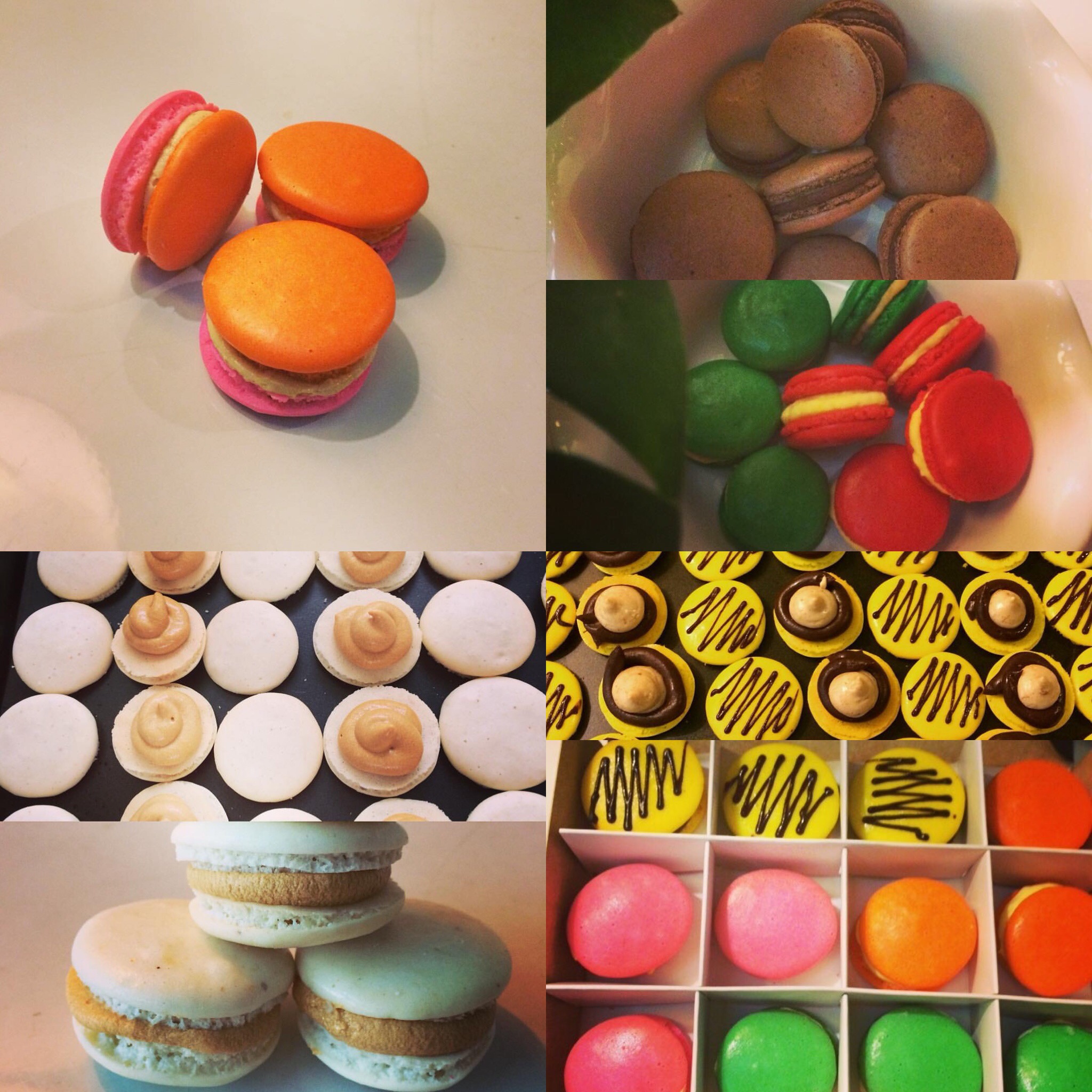 When it comes to baking goals, I'd like to learn the craft of making gumpaste sSugar flowers, further hone my skills in piping buttercream flowers, and learn how to make pralines and chocolate!
TIP: If your first attempt isn't stellar, try again and until you perfect your recipe. Don't be afraid to fail. You build your resilience and inner strength when you pick yourself up after a failure.
How can customers contact me? You can find my page Petite Patisserie (just look under the tab "Shop" for my price list) on FB. You can follow me on IG just follow my handle @mercedespetitepatisserie!