The feast to end all feasts is just weeks away! And while we're sure you're all busy planning your Noche Buena menus and shopping for ingredients, take time to read this short article for some sweet surprises. Just for you!
Filipinos celebrate Christmas with such a big amount and variety of food. Even so, make it a point to leave room for the most highly anticipated part of the Noche Buena meal: dessert!
The list of traditional Noche Buena desserts seems endless, and yes, they are all delicious. This year we want to gift you with our recipes that are traditional but with a few surprises thrown in!
#1 Queso de Bola
Say "Cheese!" Also known as Edam, this Noche Buena favorite is easily identified by its coating of bright red wax and mild, nutty flavor. It goes so well with slices of fresh fruit or crackers.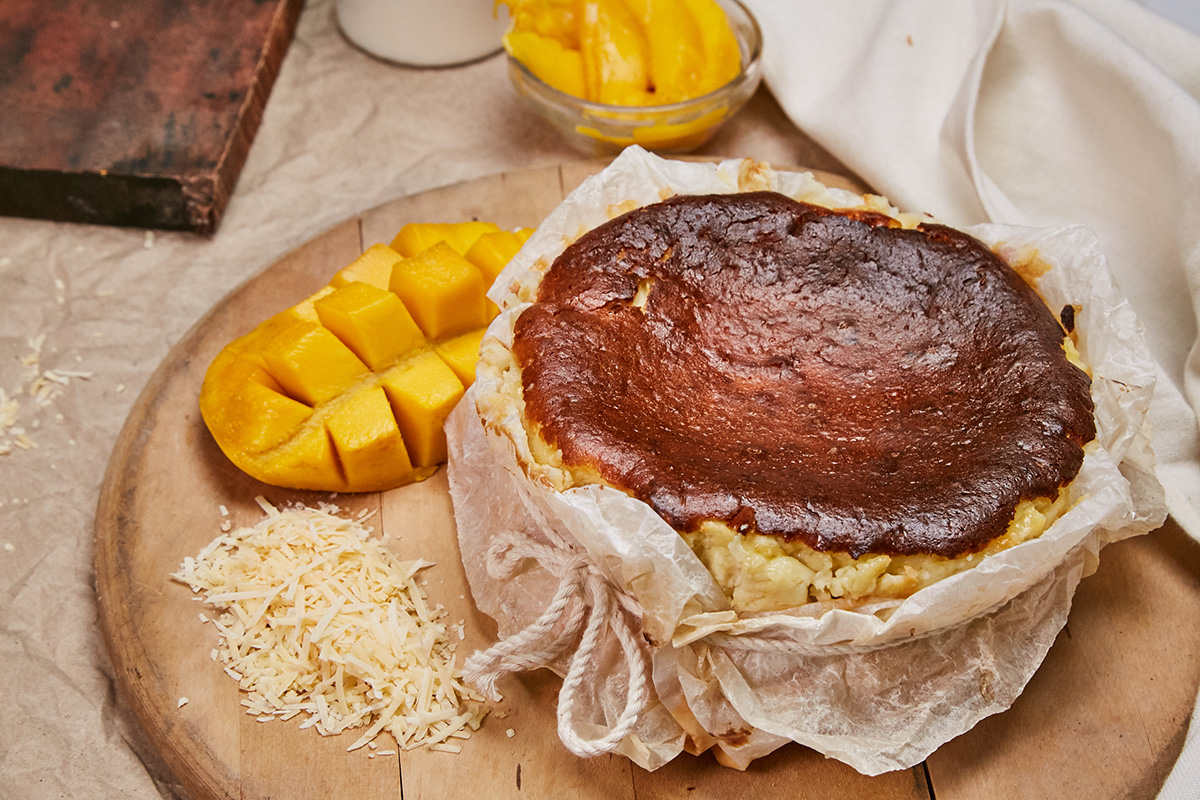 Our Mango Queso De Bola Tarta De Queso is a must-try for fans of this versatile cheese. It's our take on the Tarta de Queso, a Spanish dessert similar to cheesecake, but with a delightfully flaky crust on top. The combination of ripe mango and Queso de Bola gives it a distinct Filipino flavor.
#2 Leche Flan
The only problem with this sweet and creamy Noche Buena dessert is that there's never enough to go around. It's almost always all gone when you're ready for seconds. That's also a good thing, because Leche Flan contains eggs and milk, making it a dessert that doesn't keep for long.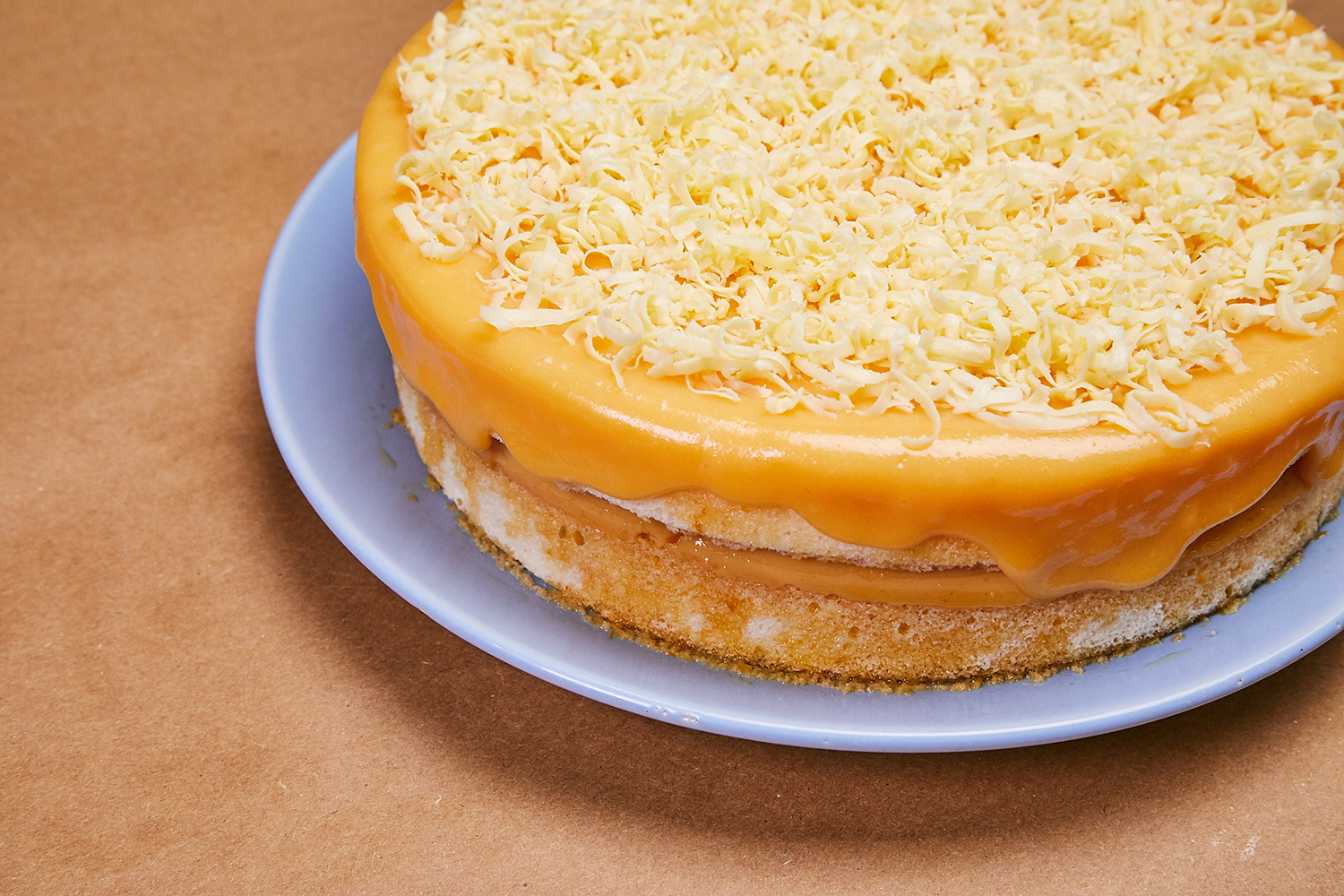 Our Cheddar Yema Flan Cake takes its inspiration from the traditional dessert, combining its sweet creaminess with cheddar cheese. Substitute Queso de Bola for the cheddar, if you like.
#3 Buko Pandan
Buko Pandan is another creamy Noche Buena dessert loved by all. Plus, the fact that it's tinted green makes it all the more Christmas-y.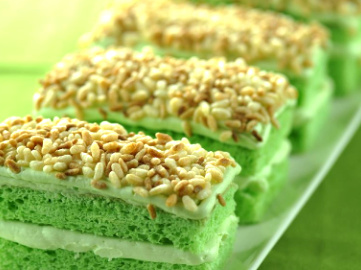 Pandan is a plant that is used in many Southeast Asian dishes, and hardcore dessert makers actually go the extra mile to make an extract out of pandan leaves. Thankfully, pandan flavoring is readily available, which makes things so much easier. And the same goes for buko.
As an alternative to this dessert, we're presenting you with our Pandan Cake Bars. These bite-sized treats have real pandan juice for a more authentic flavor. Why settle for the salad when you can have your pandan cake and eat it, too?
#4 Ube
What is Noche Buena without the unique flavor of purple yam? It is often enjoyed as ice cream or in one of its purest forms, Ube Halayan, after the big meal.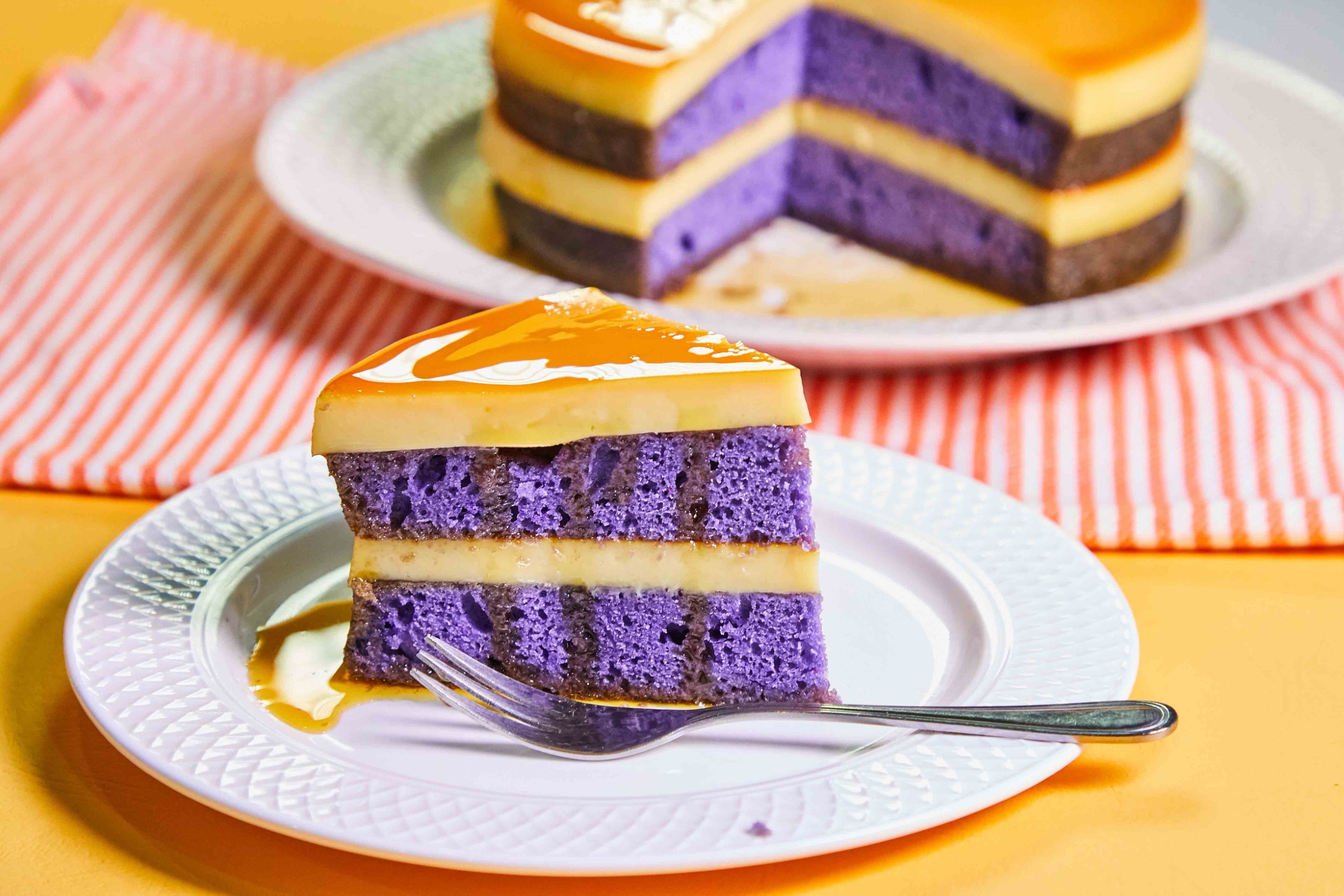 Our Ube Leche Flan Cake is doubly satisfies your Noche Buena taste buds. Made up of moist layers of ube cake and creamy leche flan, it's a decadent ending to your Christmas feast!
We hope you try these out for your Noche Buena this year. Test them out before Christmas to see how absolutely scrumptious they all are and let us know how your baking experiences go by leaving a comment below!