Want to get your toddler into baking? Kids age 2 and up can already do simple tasks when it comes to preparing delicious desserts. At this age, they may be happy to just watch and sample your creations. But always consider your child's safety while in the kitchen.
If you want them to be involved, keep in mind that they will need a fairly high level of supervision. You can start by establishing good habits and have them wash their hands before assisting you, and involve them in wiping surfaces and keeping your work areas clean.
You also might want to do your prep work at the table or a lower surface so as to get them involved without the strain of trying to look over the counter. If you do choose to work at the counter, have a sturdy stepstool for them to stand on so they don't miss out.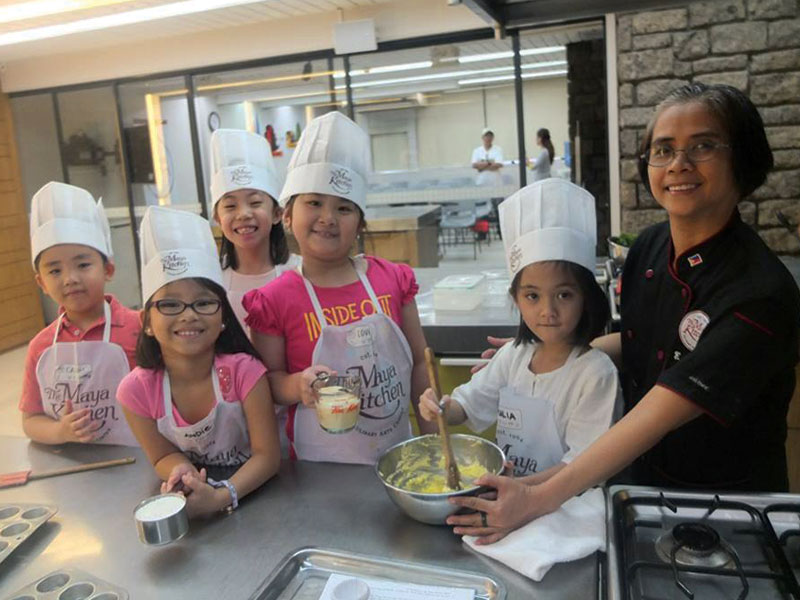 Measure items into different containers — eggs in a bowl, flour in measuring cups, etc… — and have your child add them to your mixing bowl as per your instructions. Rather than just telling them what you need, have them identify the right ingredients and make sure to give them lots of praise when they get it right.
And remember, things can get a bit messy, so make sure you are mentally prepared for that.
As your child gets stronger, you can move them onto stirring and mixing, and adding some finishing touches—like placing fruit on top of a cake or spreading the filling. You'll still be doing most of the work, however, you're already laying the foundation for making baking a fun and positive experience for your child. These are all fundamental skills that children can apply as they get older.
We've put together some quick and easy recipes you can try at home. Get your toddler involved by having them grease the pans, add dry ingredients into the mixing bowl, and a little light decorating. And don't be afraid to make a mess!
If you're working with more than one child, make sure you delegate according to what they can do, and that everyone gets a turn to help out.
We've marked each kid friendly task with a 'K' to help you get your children involved. Happy baking!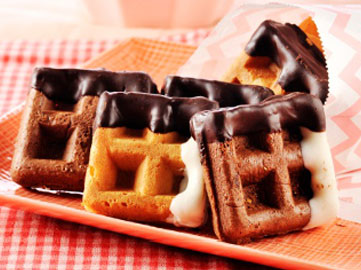 BLACK AND WHITE WAFFLE COOKIES
Not your ordinary waffles! Our own little spin that's truly for the win.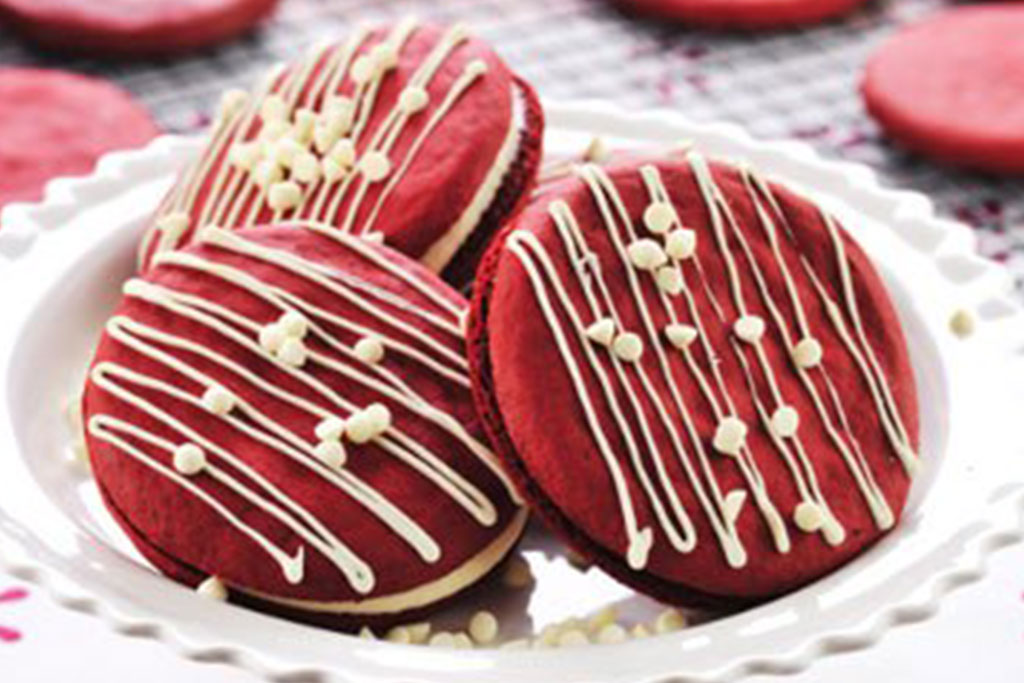 RED VELVET WHOOPIE COOKIES
Red Velvet creations are always a hit with the family. Try these bite sized treats!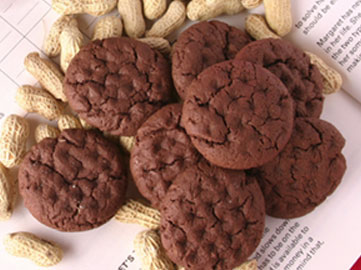 CHEWY CHOCOLATE PEANUT BUTTER COOKIES
Chocolate AND peanut butter? How can you possibly go wrong?