Filipinos love baked goods! Whether its breads, cakes, or pastries, Pinoys just can't get enough. But not everyone has a gas or convection oven.
Thankfully, that doesn't mean you can't whip up your own goodies at home. All you need is an oven toaster!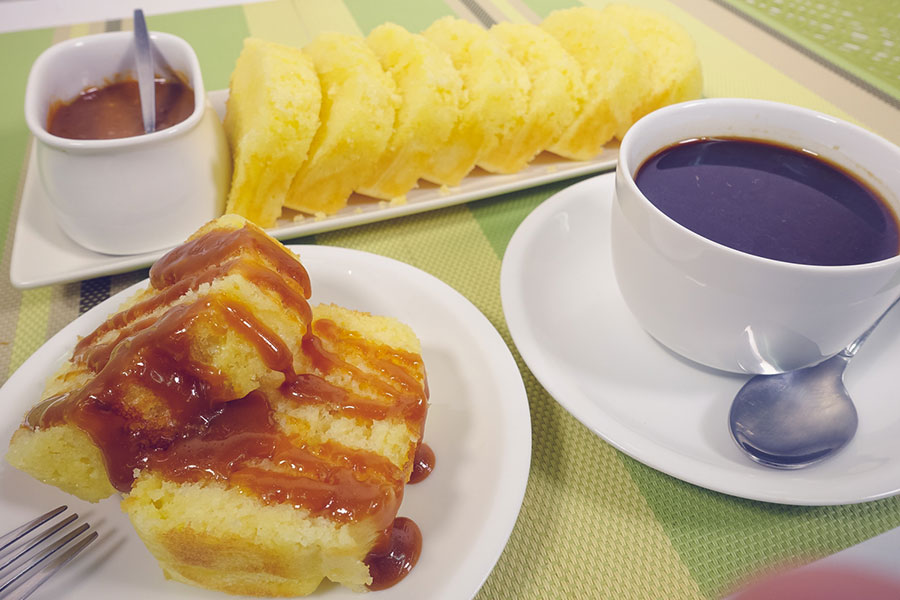 Your unassuming oven toaster isn't just for toasting bread. It's a fantastic piece of equipment to make simply delicious baked goods. Luckily, Maya has an Oven Toaster Mix line that comes in four distinct flavors: Butter Cake, Banana Cake, Chocolate Cake, and Chocolate Fudge Brownie.

But not all oven toasters are created equal. Some have temperature control, while others don't. Baking times indicated on the box are an approximation, so results may vary depending on your oven toaster.
For this example, we're using Maya Oven Toaster Butter Cake Mix, but the same procedure applies to all Maya Oven Toaster Mixes. Simply follow the instructions found at the back of the box.
1. Prepare the Ingredients.
Make sure everything you need is "mise en place"; that's French for having all your ingredients measured and ready before you start cooking. You will need softened butter, eggs, water, and a pack of MAYA Oven Toaster Mix. Put the measured ingredients in individual cups or containers if you desire. Get an 8×3-inch baking pan or muffin tin, grease it up, and get ready to mix things up.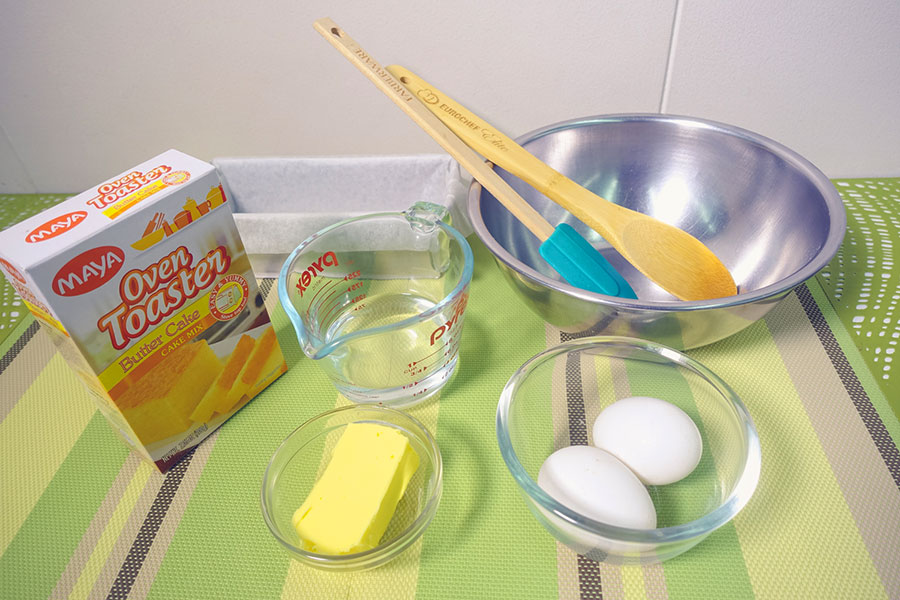 2. Mix it up.
In a bowl, cream the butter before adding the eggs and water. Mix them well. Add your Maya Oven Toaster Mix and stir until well blended. Line your pan to make it easier to remove the cake afterwards. Pour the mixture into your pan and cover loosely with aluminum foil.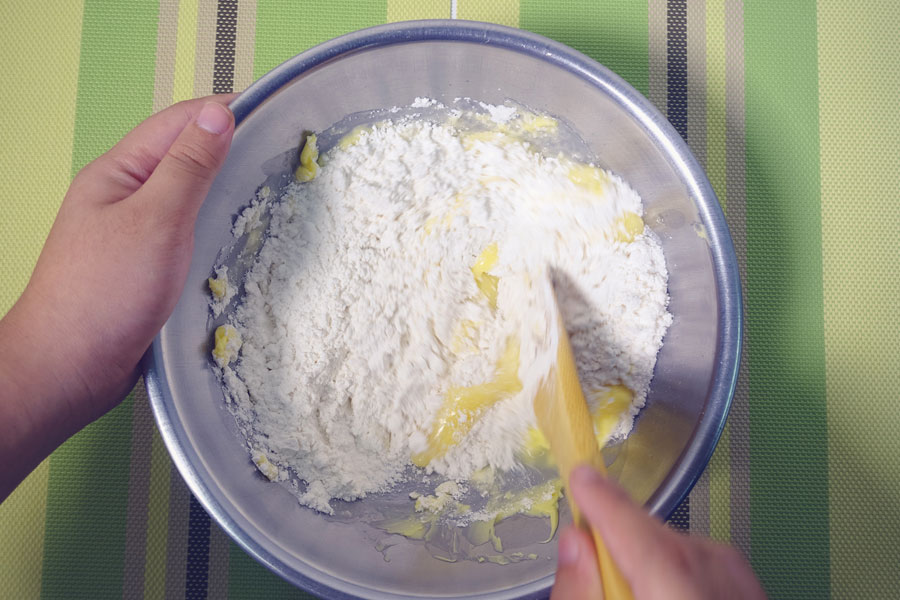 3. To Pre-heat or not to pre-heat?
If you're using an oven toaster with no temperature control, just pop in your mixture-filled baking pan or muffin tin and bake for 10 minutes. Since the heat in an oven toaster is not distributed evenly, turn the pan after the first 10 minutes, then continue to bake for another 10 minutes. Test for done-ness by inserting a toothpick in the center. If it comes out clean, it's done!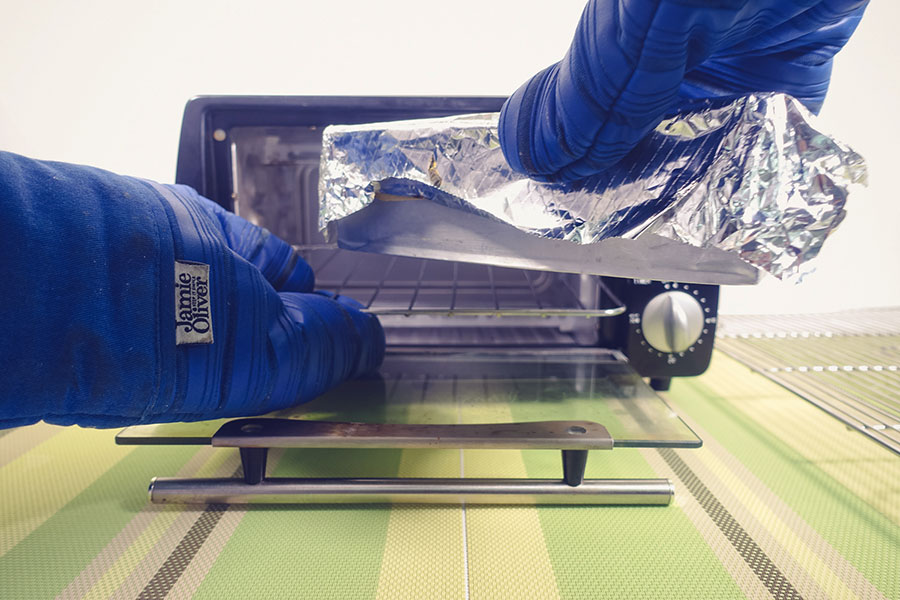 If your oven toaster has a temperature control, then you'll need to pre-heat it. Set the temperature to 350'F or 177'C, and pre-heat for about 2 minutes. Do the same steps as above. Pop in the baking pan and bake for about 25 minutes. Use the toothpick test to see if it is done. There is no need to turn the pan sideways halfway through baking.
4. Cool down
Once you take your oven toaster cake or brownie out of the oven, give it about 10 minutes to cool before eating. This allows your cake to settle and complete the baking process. Flavors change as the heat inside your cake dissipates, and only then should you dig in. It'll also make sure you don't burn your tongue!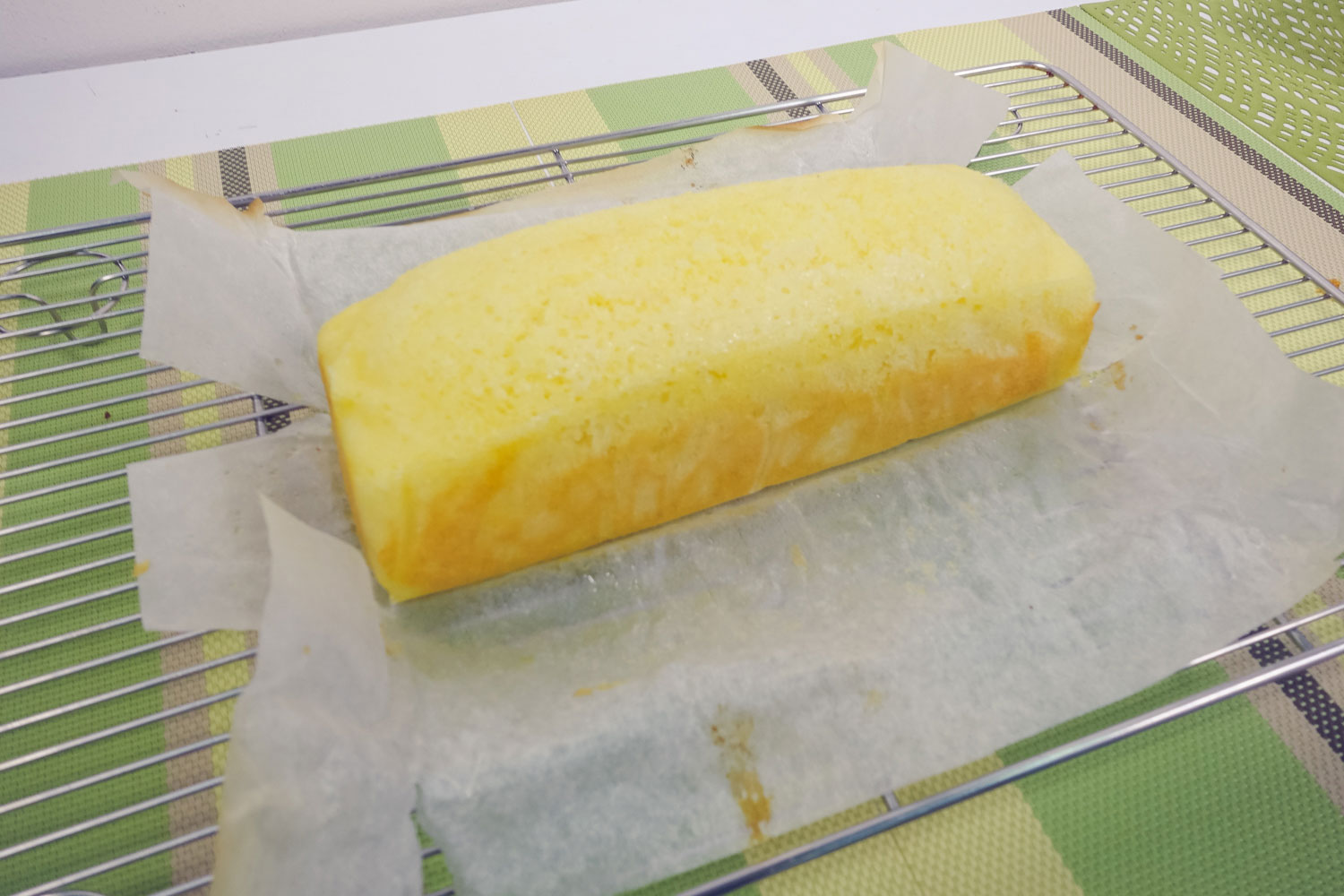 Pretty simple, right? Oven toasters are a gift from above especially if your family loves freshly baked treats. It's a good thing that Maya created its Oven Toaster Mix line that is specifically formulated to bake well and taste simply delicious using just your oven toaster.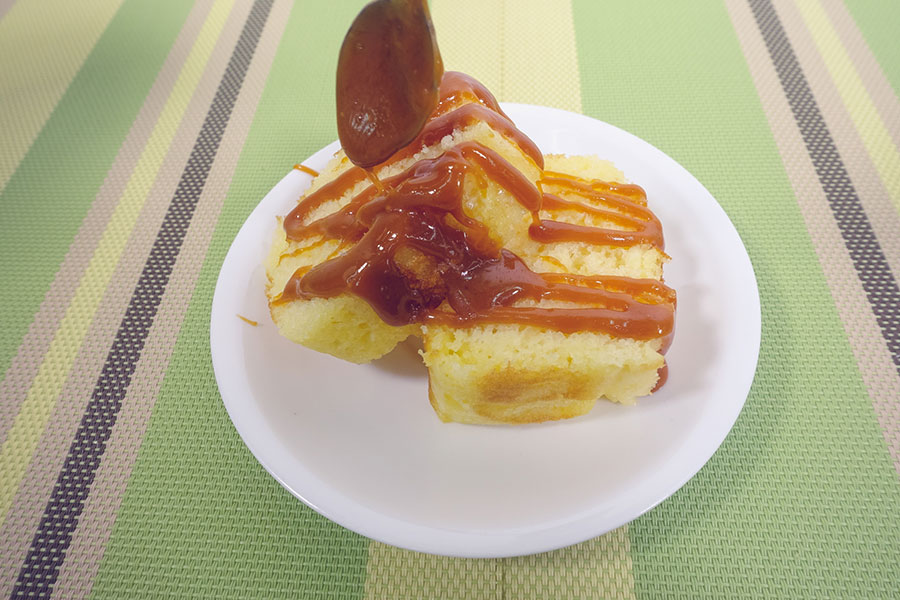 If you have an oven toaster and you haven't tried Maya Oven Toaster Mixes yet, now you have more than enough reason to take a trip to your nearest supermarket and grab a few boxes. Bon appetit, and happy baking!