I'm Faith, owner / baker of Baked by Faith. I work full-time during the day and bake at night to fulfill orders. Baked by Faith came about because my boyfriend did a great job convincing me to start a business and prompting his friends to try the things I bake.
I'm a self taught (thanks to Google haha) and taste bud oriented baker. My family's love for pastries and desserts piqued my curiosity to bake and I started baking as a hobby around 6 years ago. I was trying to figure out what to do during my long vacation in the US aside from eating.
 I saw some books with recipes of cupcakes and cakes, decided to try it out, and the rest is history.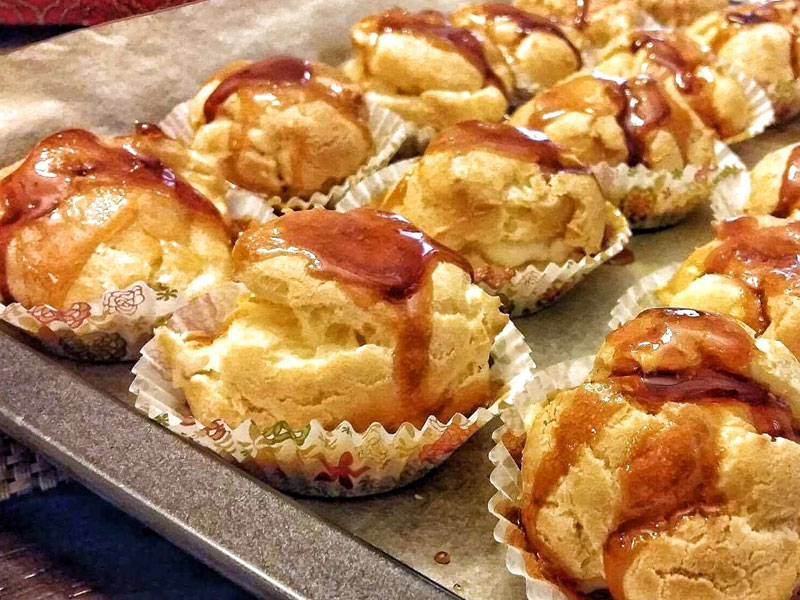 The first time I baked. my first finished product was a chocolate cupcake with pink frosting. It wasn't great in terms of its appearance, but I must have taken hundreds of photos with it. 
 Even if it wasn't perfect, my family loved the cupcakes so much that it made me realize I may have a talent for baking.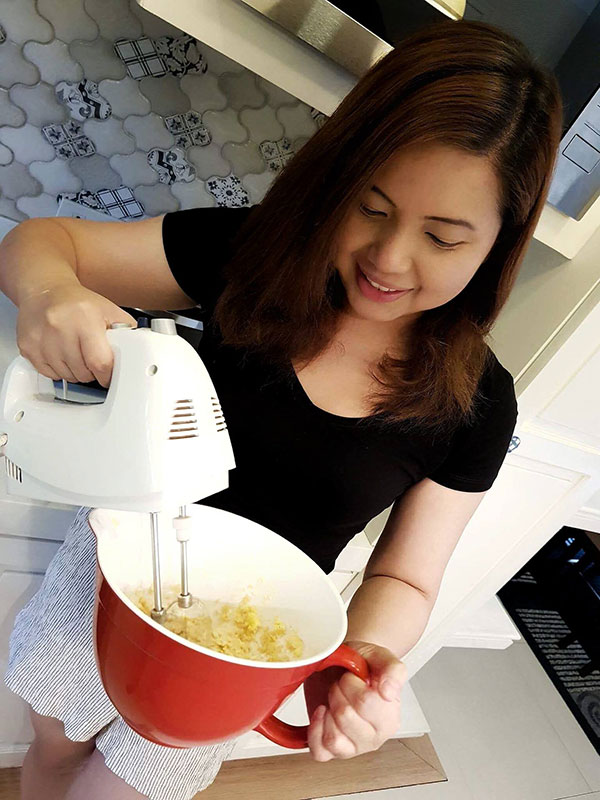 I am the only baker in the household so I always look for recipes online. I refer to Martha Stewart's site often as she has an extensive collection of recipes that are easy to follow. I also get inspiration from other dessert shops and cafes in the metro. I see what's in the market and try to replicate them. It's always a nice feeling whenever I get to achieve a "food hack" moment.
Before I opened my business, I was a weekend baker. Now, I bake daily. I'm thankful that a lot of people support my business to the point that I have orders everyday.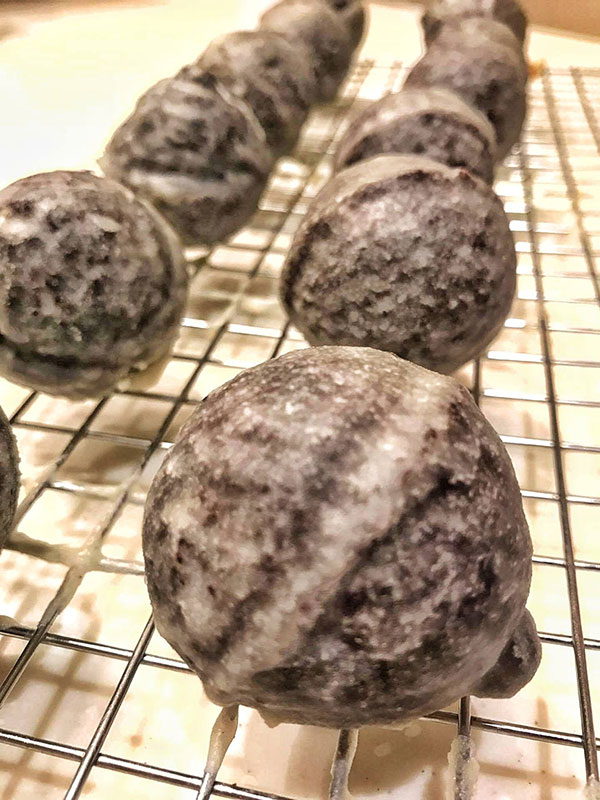 Being able to make something from scratch and do something that makes people happy are more than enough reasons for me to love baking. I am proud of my Chocolate Honey Dipped Munchkins, S'mores brownies, and Cream Puffs. I consider these my signature recipes.
My most challenging recipe to-date would have to be Cream Puffs, particularly when making the Choux Pastry. The pastry burns easily because it's so light. I have to be extra cautious with the time and temperature to get that golden brown shell. Cream puffs also happen to be one of my best sellers so I'm not complaining.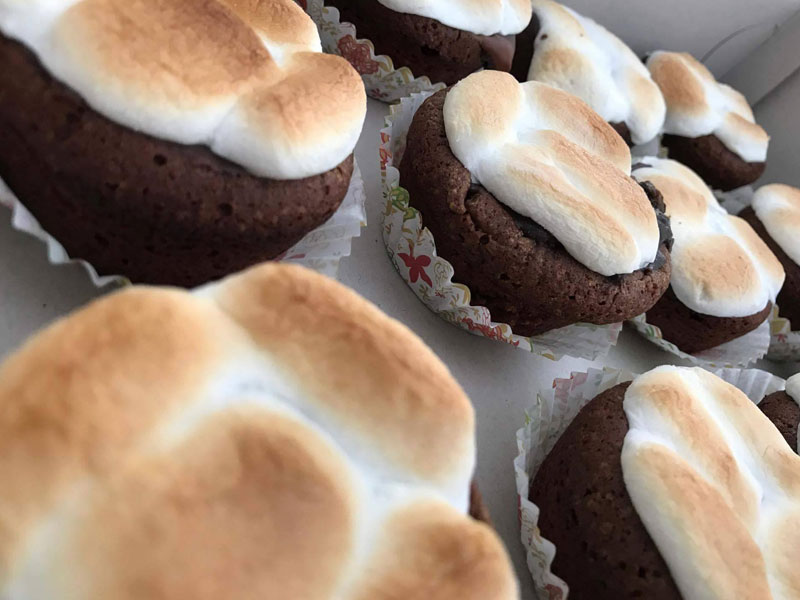 Another baking challenge that I encounter regularly is the mess that I make after baking. 
I usually bake at night, and don't have a helper to clean up after me.
I eventually want to take courses in baking and cake decorating so I can fulfill my dream of creating layers and layers of cake for events like weddings and birthdays.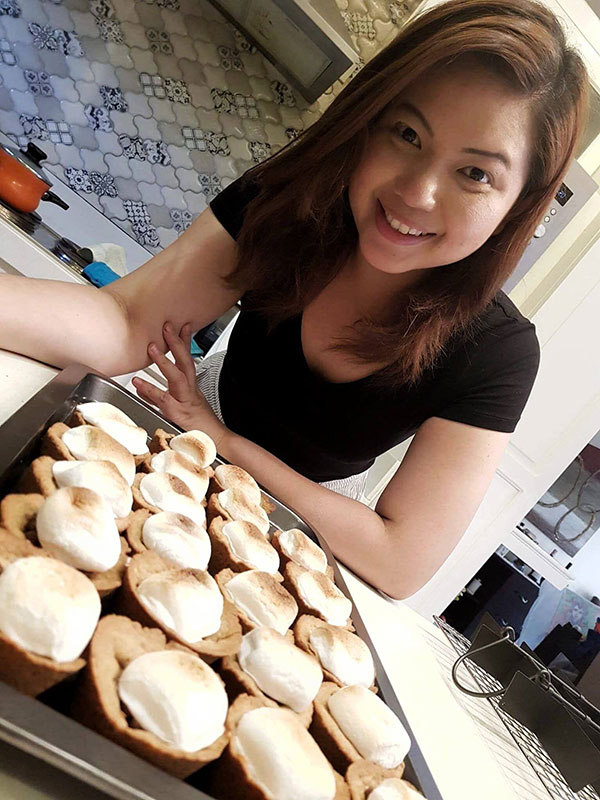 Here are some baking tips I can share:
Choose your ingredients carefully. It certainly has an effect on how your baked goods will taste. Never substitute premium ingredients for cheaper ones.
Invest in a good mixer. I used to mix everything by hand, but I must say that having a good and sturdy mixer has been a great help.
Have that one cookbook for beginners that you can always refer to if something goes wrong. For example, if you run out of ingredients, have a go-to book that will tell you what to use instead.
Always have a digital scale as a precise way of measuring your ingredients.
I am based in Muntinlupa, but I can ship orders anywhere. Customers can contact me via Facebook – https://www.facebook.com/Bakedbyfaithsweets/ or Instagram – @baked_by_faith. You can also reach me at 0917-7022148.