Kids love watching parents spend time in the kitchen coming up with all sorts of goodies to fill their tum-tums — and they'll love it even more if you include them.
You have to remember though that children have different temperaments on how exactly they can help, so choose tasks that are suitable to your child's age, capabilities, and level of interest.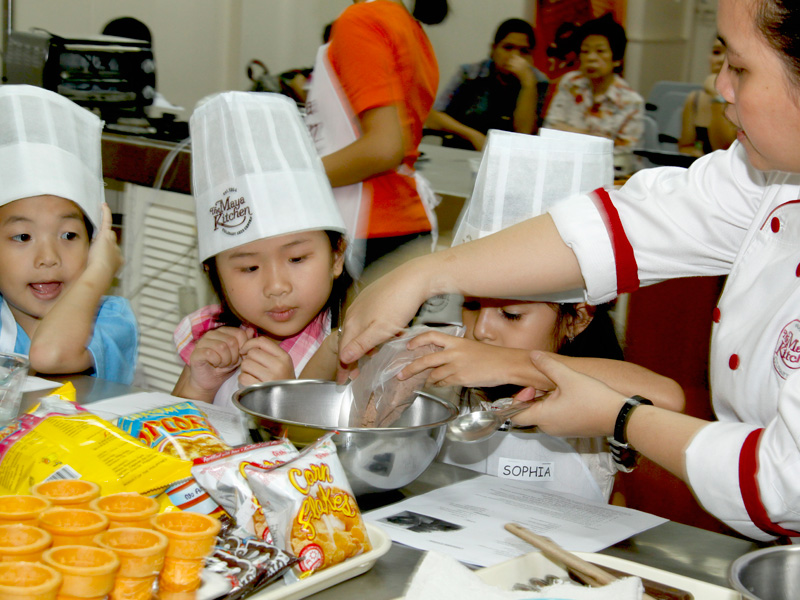 These are what your kids can pick up while baking with you:
1. Basic baking techniques
2. Nutrition
3. Math
4. Coordination and fine-motor skills
5. Health and hygiene
Baking with your young 'uns is a great opportunity to teach them about the kitchen environment, and apply both school and life lessons to what they're learning as they make that Banana Bread or Chocolate Cupcake.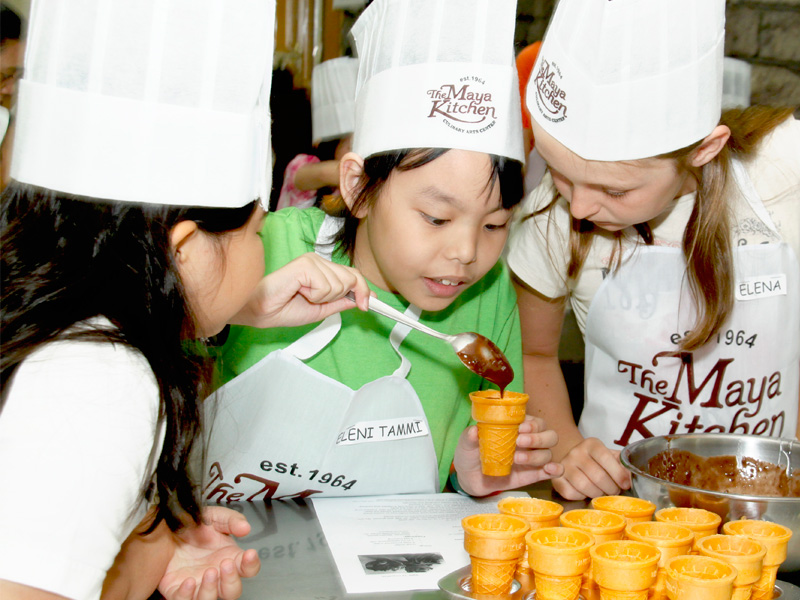 Here are some specific activities you can start with:
Preparing the Things You'll Need
Start with simple tasks like asking your youngsters to fetch things from the refrigerator or cupboard. If the recipe calls for fruit, let them rinse it off under a running tap. That should be easy enough even for toddlers. Cracking eggs on the side of a bowl is a guaranteed favorite. Go a step further and teach them how to separate the egg from the yolk.
Measuring and Pouring Ingredients
As you do this, explain the steps involved, why you are doing it, the names of the tools you are using, and why you need to use them. Show them how to scoop ingredients into measuring tools and level dry ingredients (using a plastic knife or spatula). Have them count the number of cups or teaspoons you are using, and you can even let them try pouring mixtures into a bowl themselves.
Stirring and Combining the Ingredients
Let your kids beat or whip ingredients using a whisk or an egg beater. That's happiness right there, I tell ya. Another task they can do is letting them stir the batter (slowly, as to not make too much of a mess).
Keep it Clean
Since they helped out in preparing that cake or pastry, it is but proper that they also clean the mess they made. Give them a small towel to wipe up any spills on the counter, or let them handle a broom to sweep up any excess flour or cake mix on the floor.
If they're old enough (and well coordinated) ask for help in bringing your used bowls and utensils to the kitchen sink. A more mature and advanced child can help wash dishes and afterwards, have them put these and other equipment away in their respective storage areas.
Setting the Table
Once all the preparation and baking is done, ask the kiddos if they would like to bring out the silverware, plates, placemats, and arrange them on the dining table. Feel free to give them additional responsiblities such as pouring drinks for the family, or serving another slice of cake to whomever needs one.
Reminders
Before starting out, educate your children on kitchen safety. Make sure they know that, for now, they can only work in the kitchen with you around. Give them a sense of ownership as well. Let your children choose what they want to bake. It would help to get kid-friendly items like cartoon aprons or colorful measuring cups and spoons.
Remeber that baking activities are best done when you have free time and not when you're in a rush, to keep the vibe positive and fun. Don't worry about the potential mess you'll be making. After all, the kids will be helping clean up afterwards.
Finally, after all that baking, cleaning and serving, make sure to thank them for their help, and compliment them on a job well done.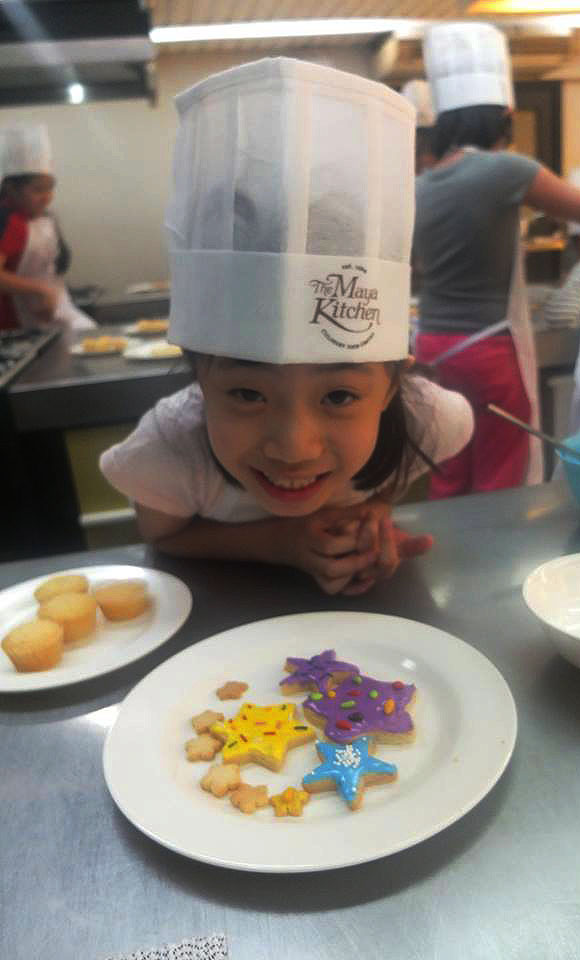 In closing, understand that baking isn't just a means to an end. Yes, you are rewarded with simpy delicious stuff when you're finished, but the process is part of the fun — trial and error included!
Simply put, baking is a fantastic family activity, and there are so many ways to get kids involved, no matter how old they are.
For more baking related articles, visit http://newgenbaker.com/posts