Ah, the family reunion! It's the grand annual get together of clans and the homecoming for balikbayans. In many cases, this may be the only occasion you get to see your entire extended family under one roof in the entire year. And as the years go by, it seems as if these reunions are not as popular as they once were and may becoming a thing of the past. Family obligations change and our busy schedules can't seem to synch, but as the new year approaches, you may be able to change all that.
Ask anyone who's thrown a grand family reunion, and they'll tell you it's a logistical nightmare. How many people are coming? Who can make it on such and such date? Where should the venue be? Who's bringing what dish?
Well we're here to offer a possible solution, and it's literally in your backyard.
Now a backyard family reunion can either be a really good idea or a really bad one, so make sure you give it some thought. Examine the advantages and disadvantages of having one, and you should be able to make an informed decision; because making an informed decision is better than making one on impulse.
Perhaps the greatest benefit of having a reunion in your backyard is that you will not have to travel far. Instead of you having to travel, your family will come to you. This may not only help to eliminate unnecessary travel expenses, but it is also convenient, especially if you have children.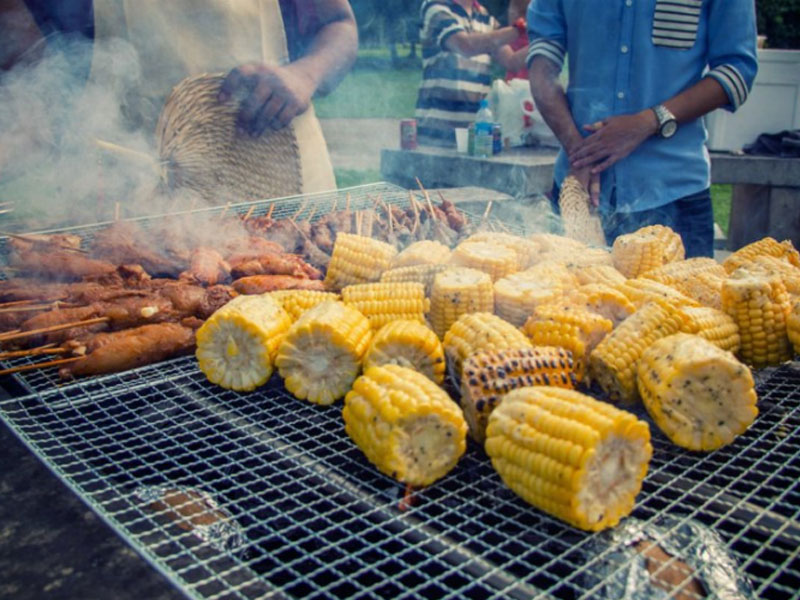 Another advantage to planning your own backyard family reunion is that you will be in complete charge of organizing the event. How many times have you been to a party and wondered why the host did or didn't do something? Doing it yourself will ensure that everything is just the way that you want it to be. While you may want to consider suggestions offered by your other family members, you don't necessarily have to use them. That, alone, is enough to make many homeowners want to plan their family's next reunion.
Note that these advantages could work against you if you're not careful. If you have a large family, but a small backyard, it may be difficult for you to host your next reunion. Also, your location can be factor, because not everyone lives in or around the same area.
However, that still does not mean that a backyard reunion isn't a good idea, it just means that you may not be the host. Instead, you may want to consider speaking to your other relatives. With your assistance, someone else may be willing to host the next family reunion.
The cost of hosting a family reunion may not only be expensive, but it may exceed what you are able to afford. When you consider all of the food, drinks, snacks, and decorations needed, the costs can pile up very quickly. Despite the large cost, you may be able to turn this disadvantage into an advantage. You can do this by seeking help from your other relatives. Whether you ask for financial assistance or a dish to pass, the cost of hosting a family reunion may significantly decrease.
As with any party, including a family reunion, it is your decision as to whether or not you want to host one. By keeping the above mentioned in mind, you may be able to decide whether or not a backyard family reunion is possible. If it is, you may not only enjoy the experience of planning your family reunion, but you may also enjoy seeing those that you haven't seen in a while.
On that note, a happy, happy new year from all of us here at New Gen Baker!