Photo and Maya Hotcake Art by Google Gooeys.
A huge part of making cooking fun is being able to exercise your creativity. It's an essential element in turning out spectacular-tasting dishes! And a great example of this is hotcake art; it's a cooking activity the whole family will definitely enjoy.
Hotcake art is exactly what it sounds like: creating fun and inspiring works of art entirely out of hotcakes! You can really let your creative juices flow and whip up something as beautiful as it is delicious. But the best thing about it is the joy your hotcake art brings to other people when they see it. And it only gets better once they take a bite!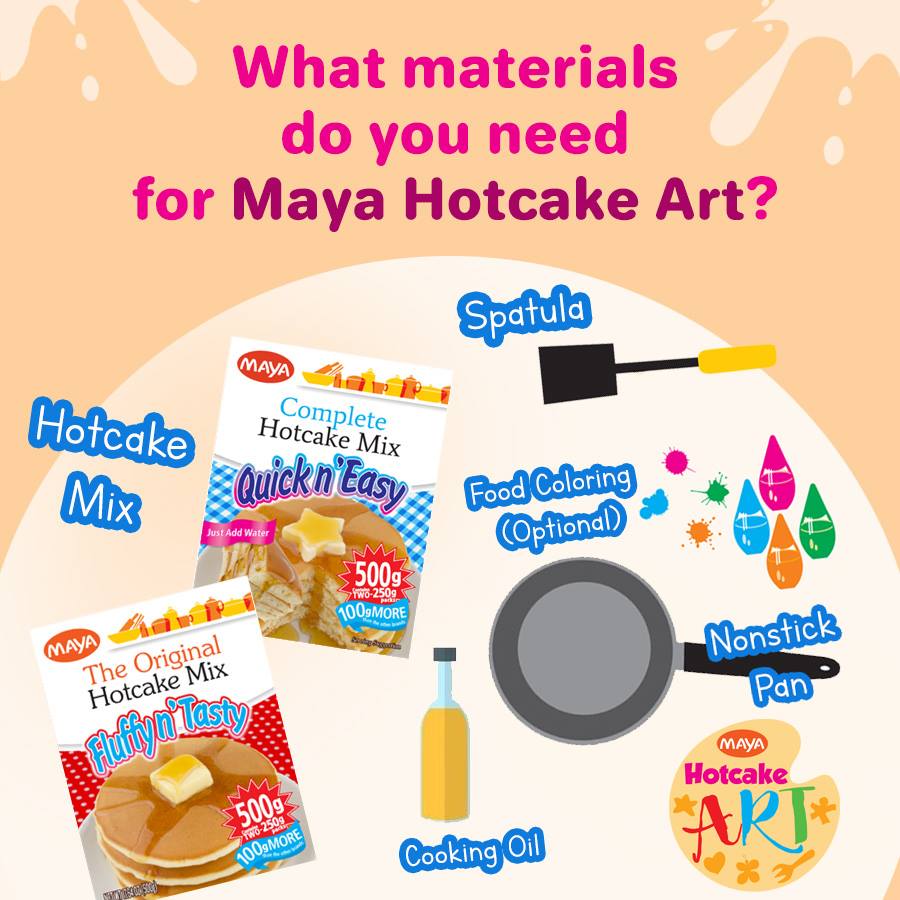 Here's what you need for hotcake art masterpiece. We recommend using Maya Kitchen's Fluffy n' Tasty or Quick n' Easy Hotcake Mixes. Just add a medium-sized egg, vegetable oil, water, and your batter is ready!
Portion out your hotcake batter and add different gel food coloring to create your color palette. You can also add milk to thin out the batter so you can paint with it more easily. Instead of paintbrushes, you'll need squeeze bottles with tips of varying sizes to get thicker or thinner lines.
Do your painting directly on the pan or griddle; make sure that the heat is on low and that you've coated the surface with vegetable oil. And be careful not to touch the surface!
When you're done painting, wait for the batter to bubble and then flip it over. Voila! A hotcake masterpiece!
To give you some inspiration, we searched the Internet for some fantastic examples of hotcake art to show you what we mean.
Nathan Shields is an illustrator by profession and a super dad who happens to be one talented hotcake artist! He creates impressive hotcake art that also serves as an educational tool for teaching his kids. He's done everything from complicated marine life to scarily fun monsters! Check out his blog, Saipan Cakes, to see his creations.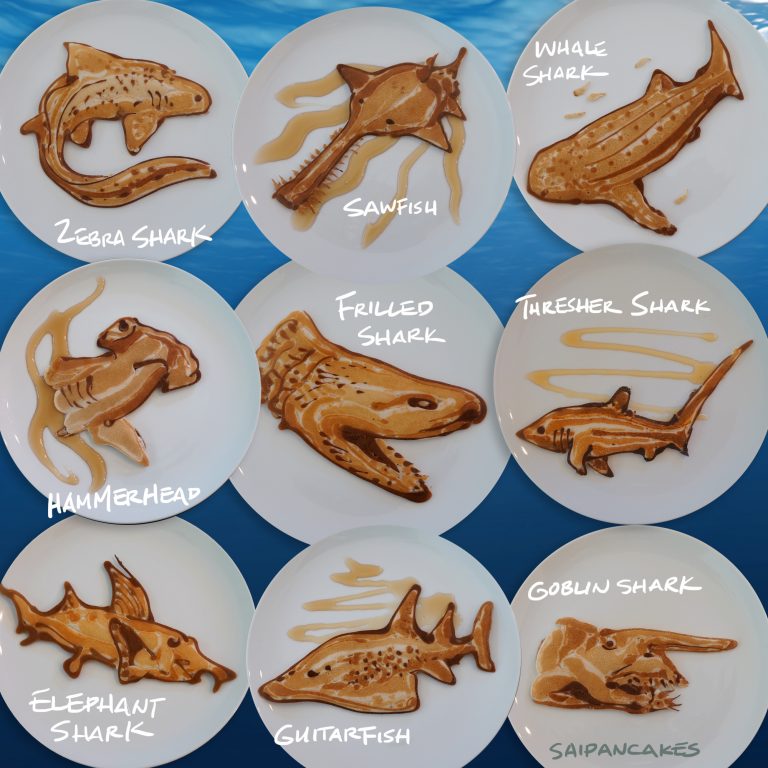 We absolutely love the way Japanese take food art to a whole new level; from cute packed lunches to cakes and ice cream. We saw this Japanese-inspired recipe for Fluffy Bear hotcakes on the Kawaii Sweet World blog, and it's super kawaii! Here's a tip: for extra fluffy hotcakes, use Maya Kitchen's Fluffy n' Tasty Hotcake Mix.
We also discovered Tiger Tomato, a totally cool YouTube channel that will blow your mind. This father and son tandem turns your favorite cartoons like Mister Bean, Cyborg from Teen Titans, and even Steve from Minecraft into edible masterpieces!
If you want to learn how to make hotcake art, sign up for the Bake Magic Together & Maya Hotcake art class, happening on September 29, 2018 at 9:00 a.m. to 12 noon.
The class will be held at 8/F Liberty Building 835 A. Arnaiz Avenue, Legazpi Village, Makati City. Call at 892 5011 local 108, 892 1185, or 0929 679 6102 if you're interested in participating. You can also email [email protected].