My name is Lexter Sze. I am currently working in a printer inks and paper business at Inkfinity Ink Center.  I practice Kali, Brazilian Jiu-jitsu, Dance Salsa, and some Yoga.
Last year, I worked as a kitchen helper in Arya Persian Restaurant in its Shangri-la Branch for one contract.  The pay, like most jobs in the food industry, is quite modest, but working with the people there is so much fun, and that more than makes up for it. Prepping, organizing and cleanliness are the best lessons I learned during my stay.  And one more thing — teamwork.
I started baking since… hmm… I don't remember, 2010 I think. I got inspired by Jamie Oliver to cook, and baking followed a bit later.  I love baking because it is pretty much an art and an exact science. I like some degree of precision in my work; Perhaps it reflects my work in repairing printers.  In a way, you have to be exact;  But you use your intuition to get the results you want.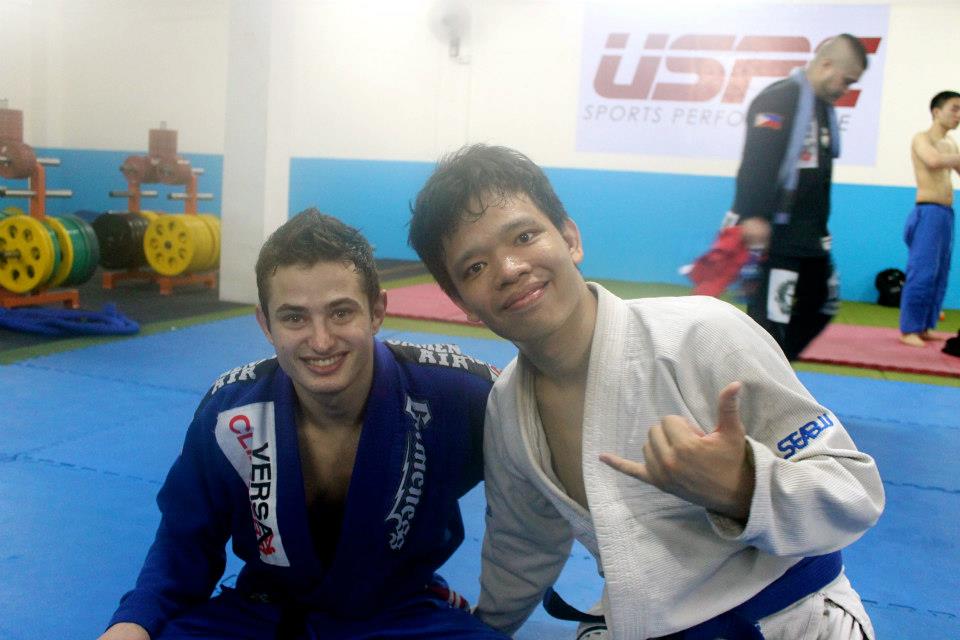 I don't have a real idol in baking.  However, I have several favorite cooking channels on YouTube includingFood Wishes by Chef John, who offers great advice on baking; Vahrehvah (not baking, but offers clear and fun instructions in Indian cuisine), and Panlasang Pinoy.
Sadly, I don't bake on a regular basis. I belong to a large family. and my baking tends to disrupt my mom and household help in preparing the meals for the day.
My favorite recipes are bread – Foccaccia, Dinner Rolls, Whole Wheat Pandesal, and I used to makeCroissants before. Recently, I've started baking Cheesecakes and Ice Cream Cakes.  But what I really love is making Indian Flatbreads with Curry. Actually, the breads are the easy part.  The curries would kill me with prep work, haha.  But after all that, the procedure would be a breeze.
I do not have a signature dish per se, but before I took culinary classes, I baked whole wheat pandesal on a regular basis. There are lot of things I love to bake that I don't know where to start!
Of all the breads I've made, croissants are probably the hardest to make.  This is mostly due to the tedious process of having to cover a butter block with dough, like an envelope; flattening it and putting it into the ref, and having to do that again and again.  Worse, in a tropical climate, the butter keeps melting and popping out, unless your kitchen has airconditioning. I finally got it when Vahrehvah Chef Sanjay Thummaintroduced a procedure to keep the dough cold while flattening it with a pin.  It was still difficult but when I finally did it, "Whoa!"  The croissants tasted heavenly!
My long-term baking goal is not limited to baking. I wish to be mentored by an Indian chef, and create my own cafe featuring Indian-inspired desserts and small meals. I would also like to create uniquely fusion Filipino cuisine where vegetables take center stage in whatever form, whether baked, steamed or cooked.
My number one baking tip is to work on good and fast prep, also known as 'mise en place'.  Once you get everything ready, you win half the war.
Would you like to get featured on New Gen Baker? Message us on Faceboook.com/NewGenBaker.