There's nothing quite as satisfying as sinking your teeth into a delicious slice of cake knowing that you baked it from scratch. However, it must be said that delicious cakes are one thing, but beautifully decorated and delicious cakes are on an entirely different level altogether.
Cake decorating is an art form. The wedding cake, for example, is usually the belle of the wedding reception—sometimes even more so than the bride herself! The cake's rosettes, shells, and curlicues can rival the lace and embroidery of a wedding gown.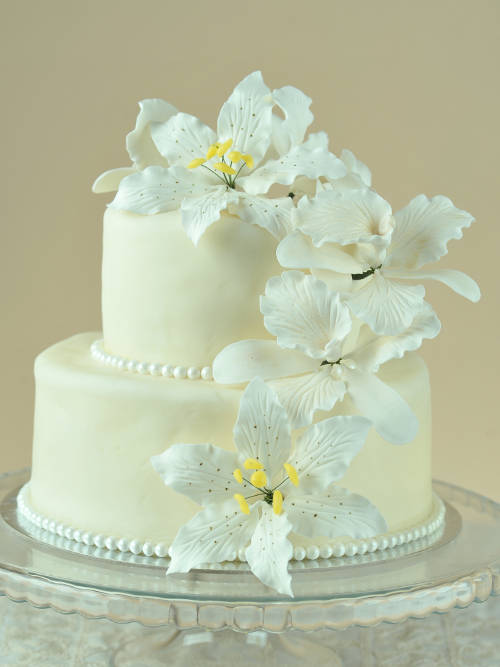 As challenging as cake decorating may seem, it's actually easy enough when you put your mind to it and learn from the pros. And like with any other skill, practice does make perfect.
Familiarize yourself with the equipment
A little research goes a long way. Cake decorators deal with a wide range of tools. As a beginner, you'll be dealing with the essentials: pastry bags, couplers, decorating tips, a spatula (for this purpose you'll be needing one called an offset spatula), and finally, food coloring.
Pastry bags are where you'll be putting your icing; decorating tips are attached to the bag and will help you achieve the design you're going for, and couplers make it easy for you to switch to different kinds of tips without having to change your pastry bags.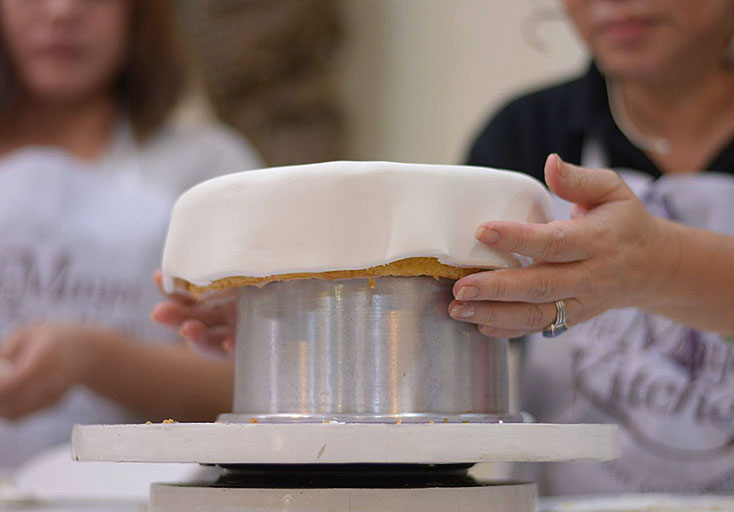 An offset spatula has a narrow and blunt metal blade that will help you spread the icing on the cake properly.
Food coloring is what colors your icing. The most common type is the liquid variety, but they've come up with gel and paste varieties as well.
Know your types of cake and frosting
A basic butter cake is usually the choice of most cake decorators, but this is not to say that it's the only choice. Chocolate cake and yellow cake are also very popular.
For icing, there's buttercream, frosting, ganache, royal icing, marzipan, sugar paste and flower paste, among others. Each has its attributes but are also versatile in terms of their uses.
Have a steady, sure hand with your bag
As you learn, you'll discover that there different ways to achieve the designs you want.
However, the most important piece of advice we can give is how you deal with your pastry bag. Your enemies here are air bubbles that can impede the smooth, steady release of your frosting from the bag. The smoother this is, the more fluid your designs. While you're decorating, constantly twist the top of your pastry bag and exert a bit of pressure to make sure that the frosting goes down towards the tip.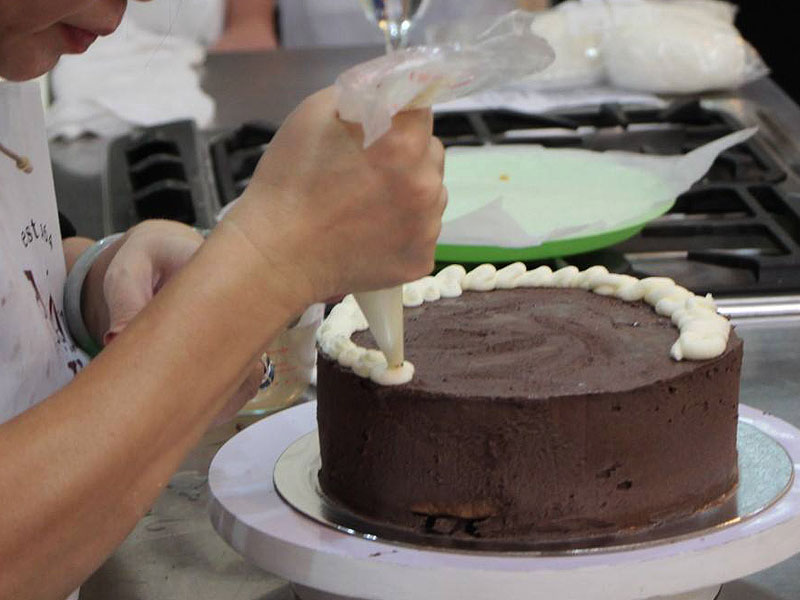 Make sure to check your tips every now and then, and wipe away any leftover frosting.
If you weren't already excited to begin with, we hope this sparked your interest in cake decorating. It's a special skill that, when coupled with your knowledge of baking, can actually be lucrative. If a financial reward doesn't interest you, we can assure you that serving up a gorgeous and delicious cake to admiring friends and family will.